A Shanghai-based artist, Ziqian Liu captures self-portrait photography, which is a visual diary, according to her. Her self-portraits are a way to "communicate with herself and to get to know herself better."
In the images, she portrays her body, plants, and mirror with keeping her face hidden, constantly exploring the balance between peaceful coexistence between humans and nature.
In her ongoing series–– Reflection 2, she either poses in the reflection of a circular mirror or carries a mirror to create interesting illusory effects.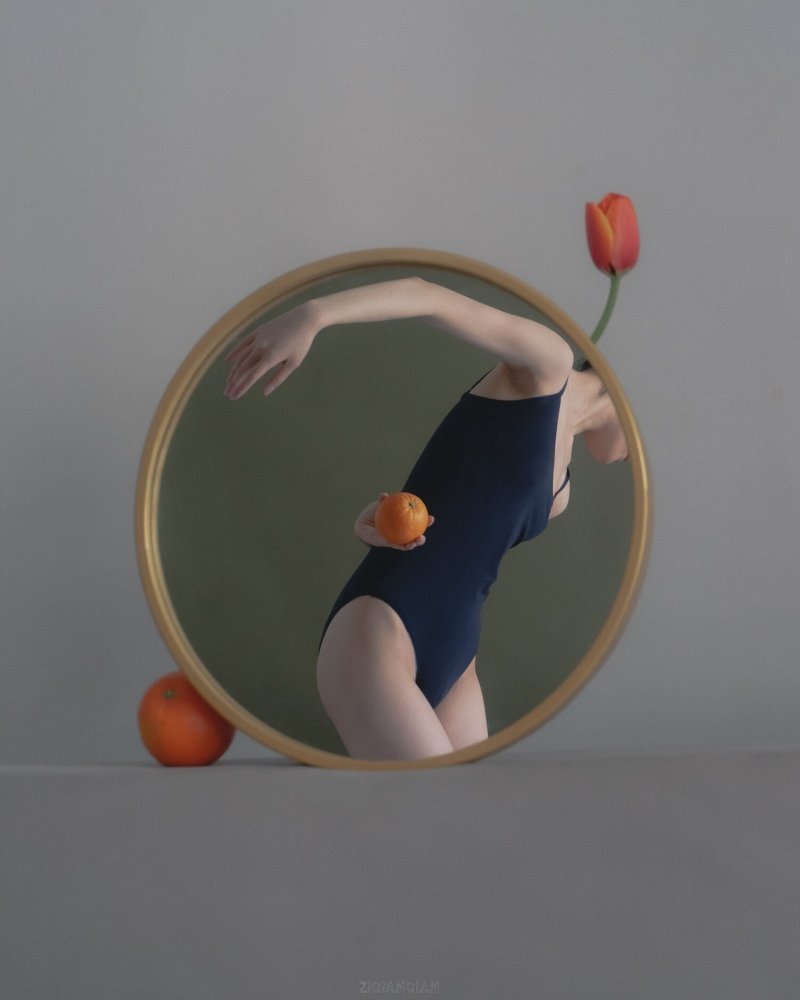 Perspective is one of the two major themes that she portrays in her work. Liu plays with angles and satisfies her desire for symmetry and perfect order by using a mirror. According to her statement on her website, "image in the mirror represents the idealized world she wishes to live in, and the integration with the outside is just a reminder to respect and recognize the imbalance in the real world."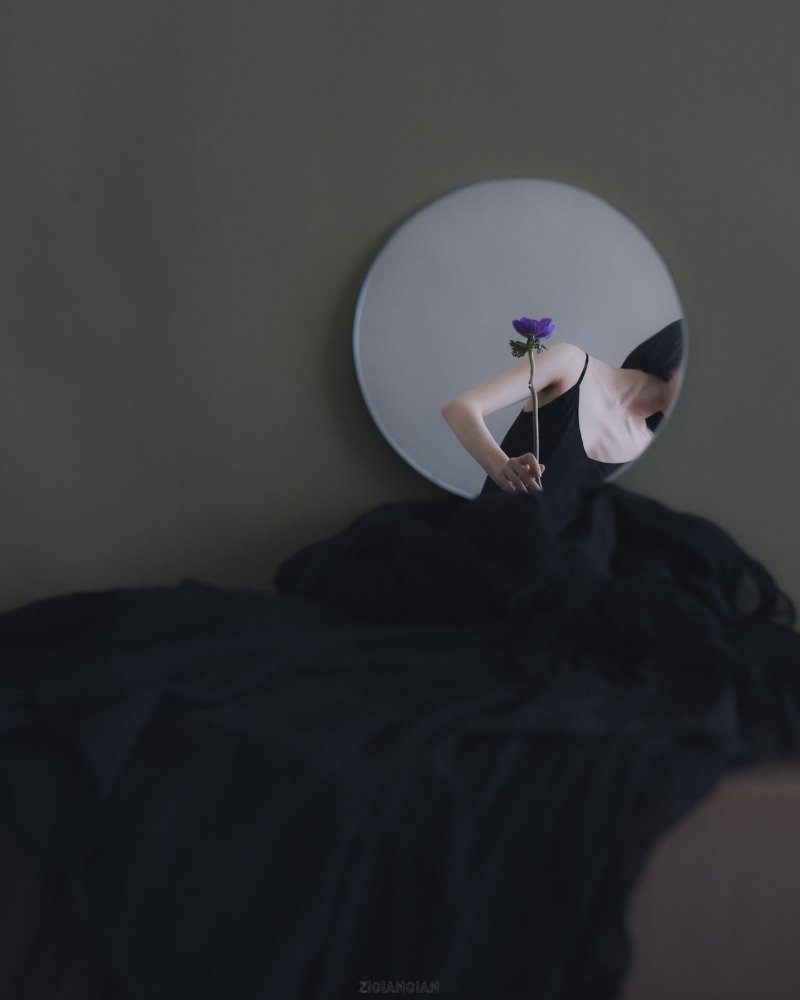 The other theme in her photography is "symbiosis between human beings and nature." All her portraits of her series Reflection-2, include at least one natural object, such as flowers or fruits. The objective behind this theme is to "find a state of harmony" between people and the natural environment.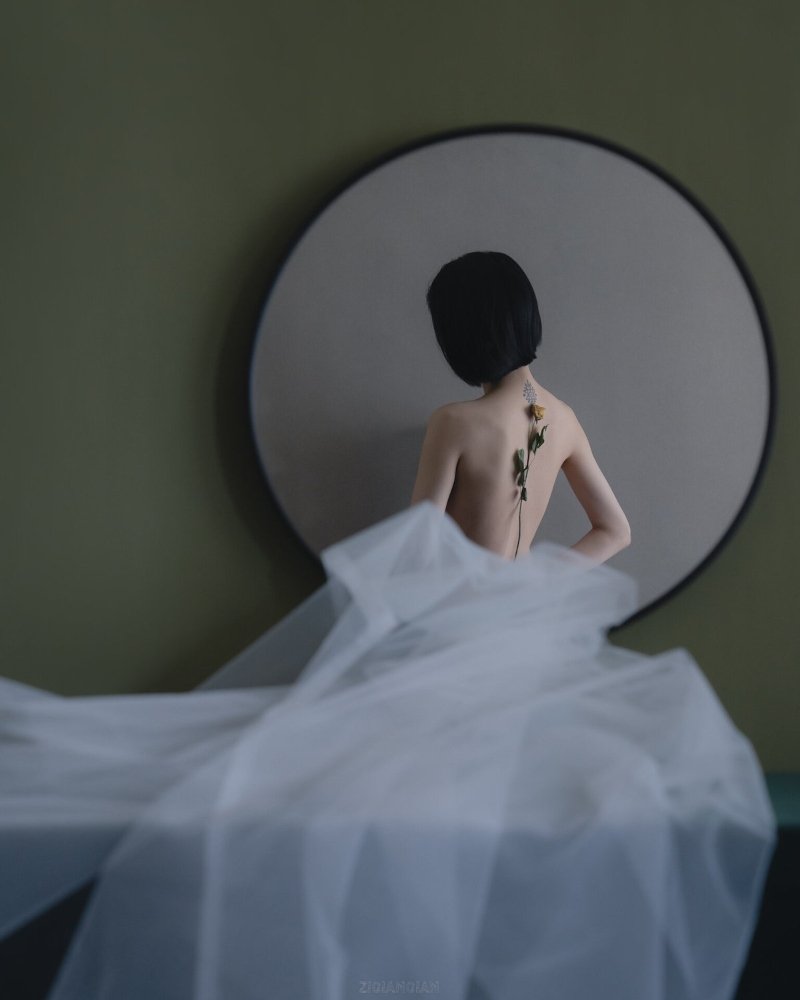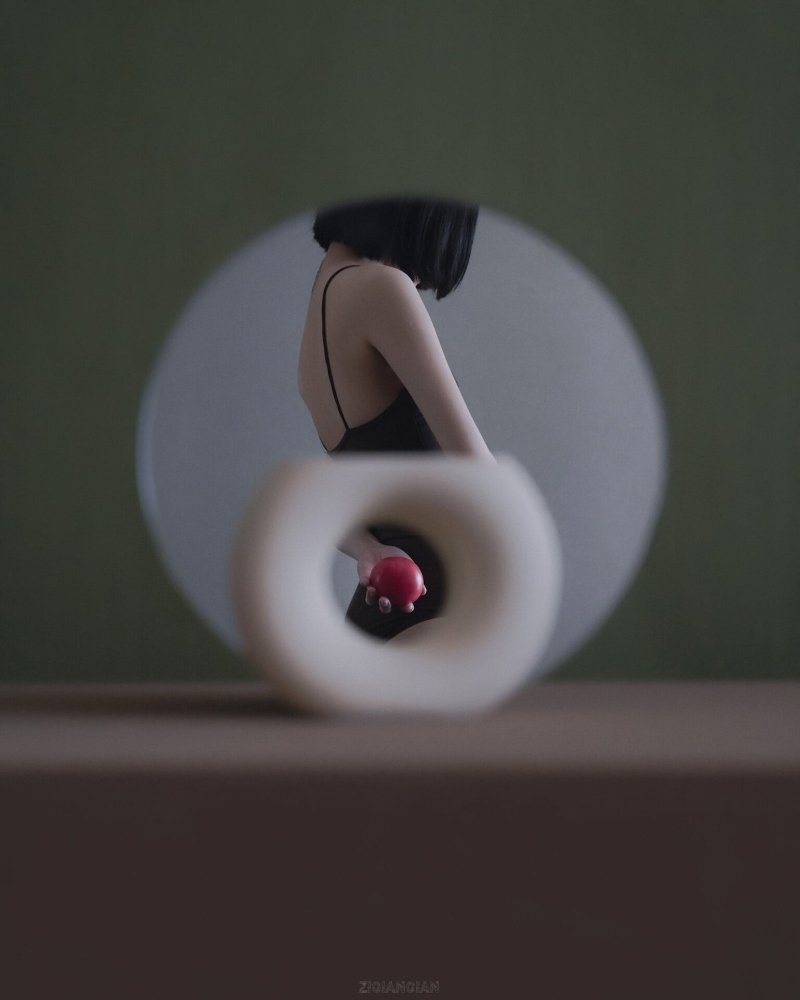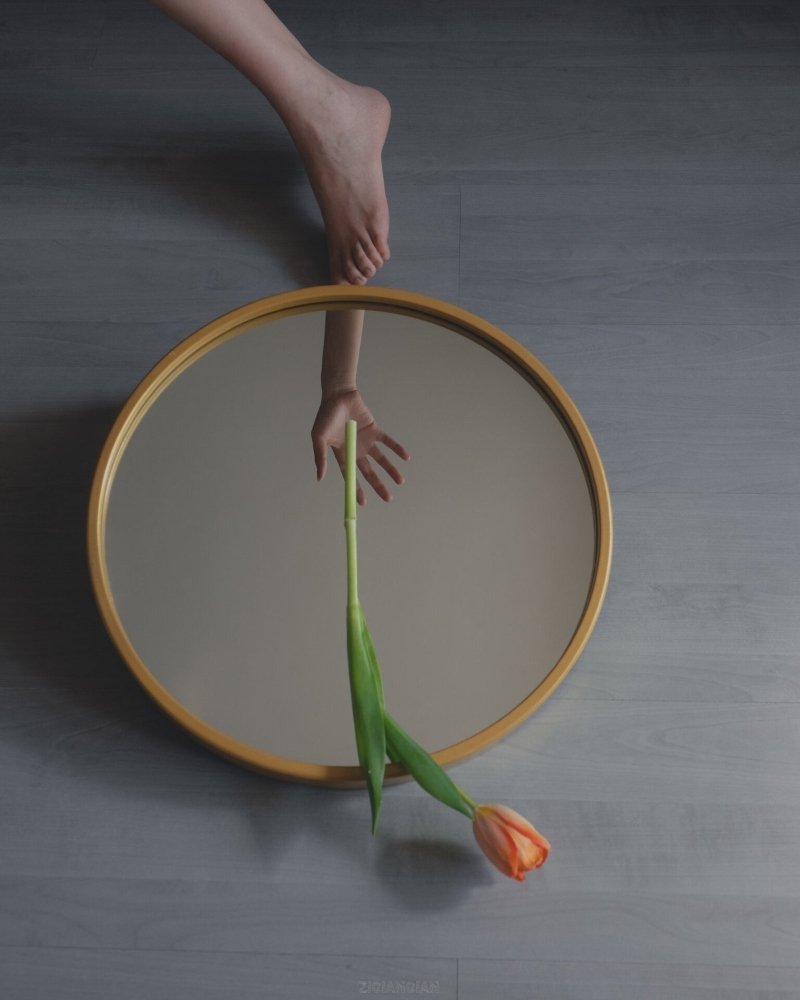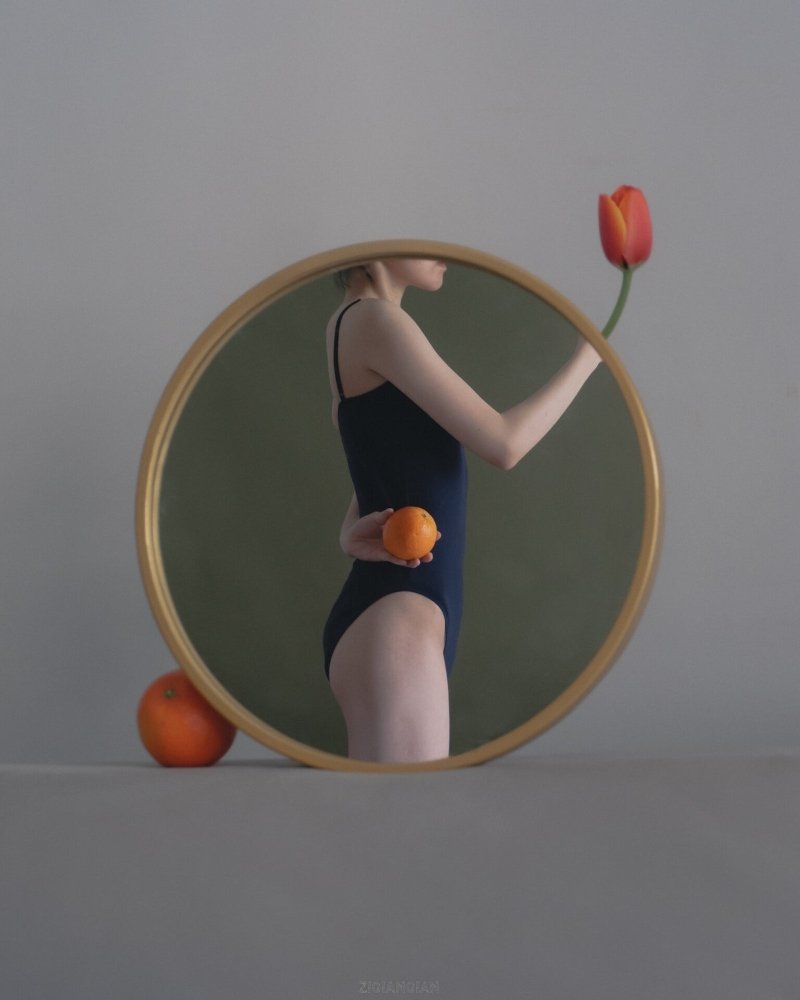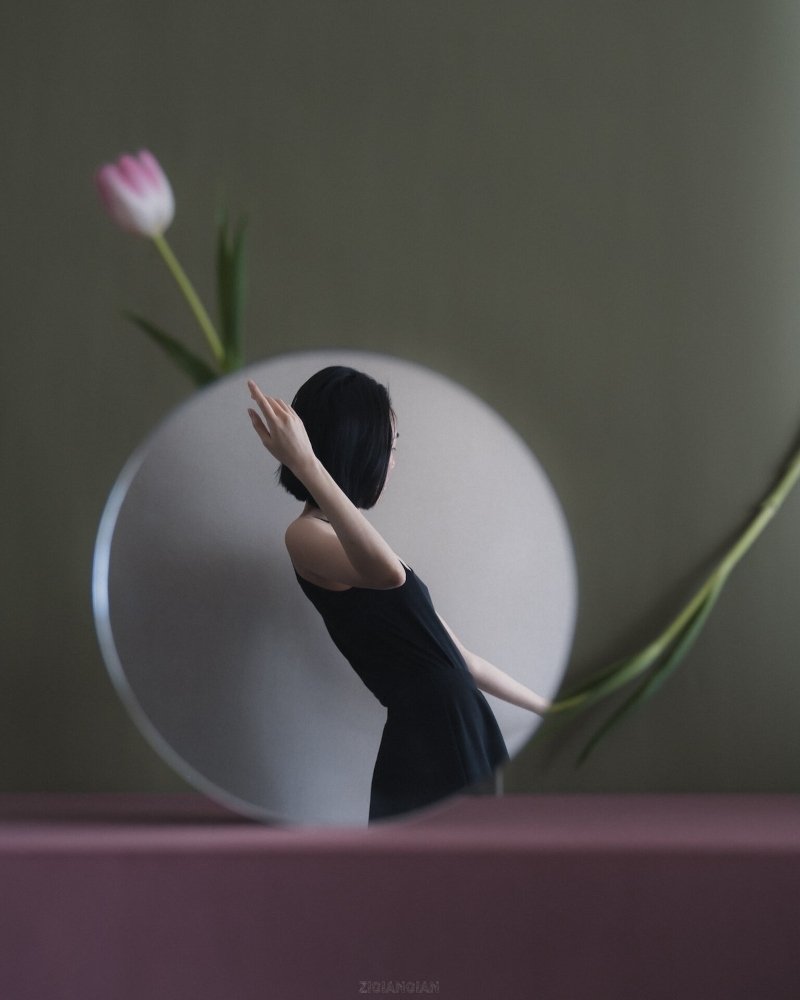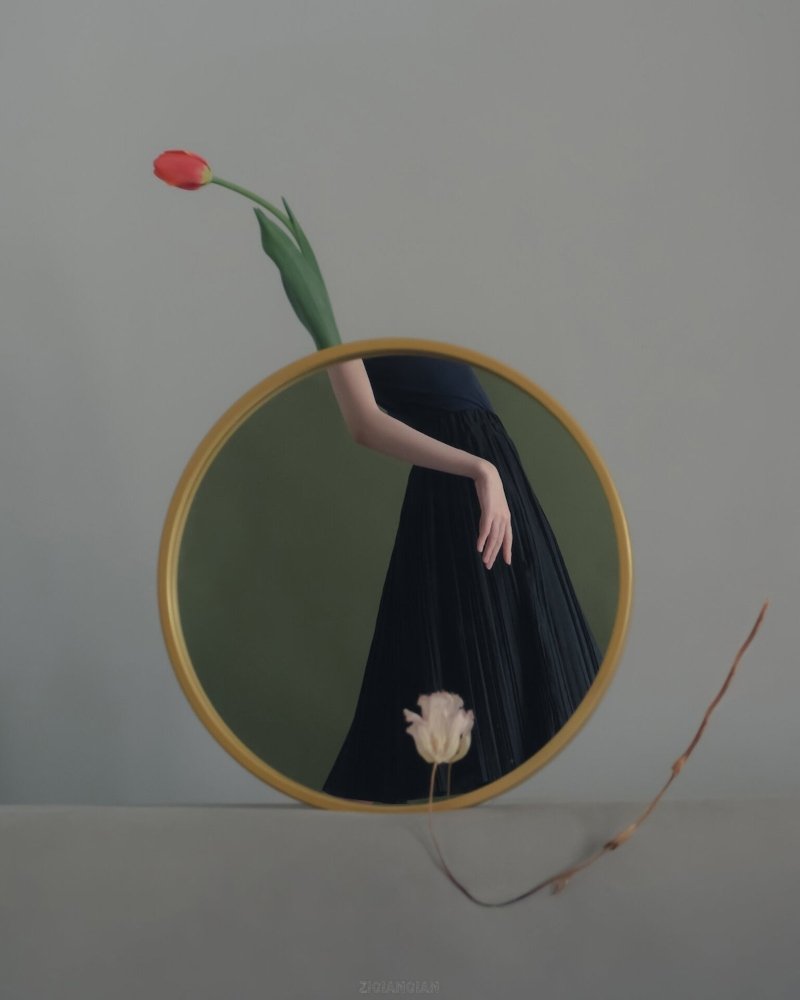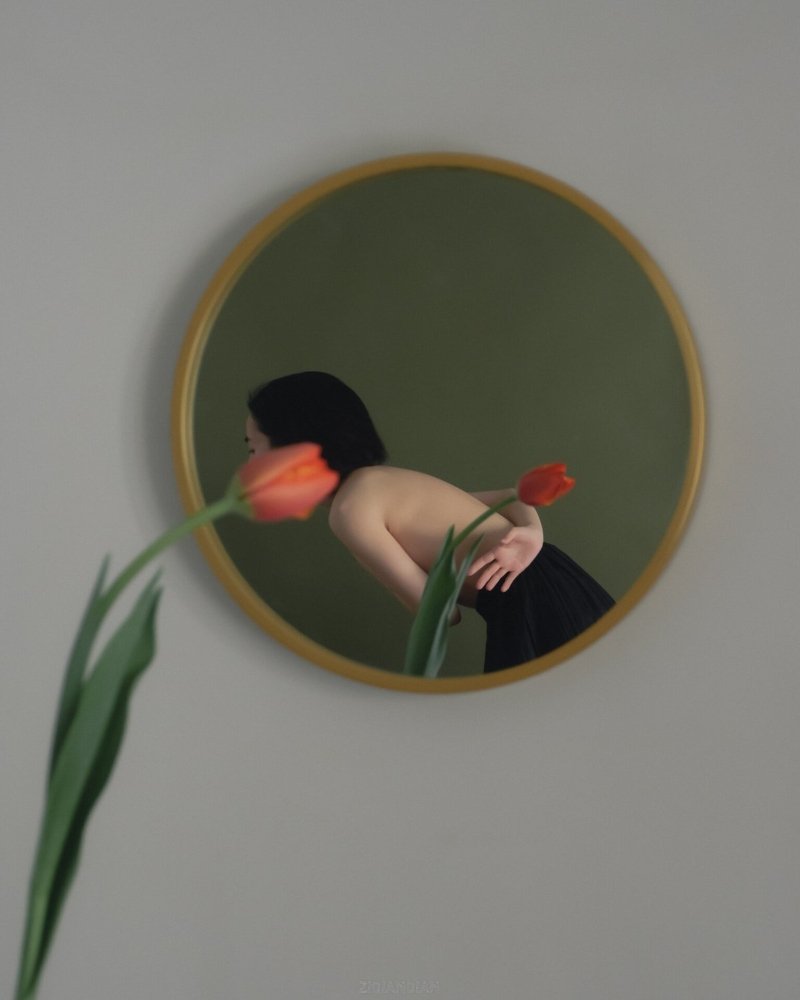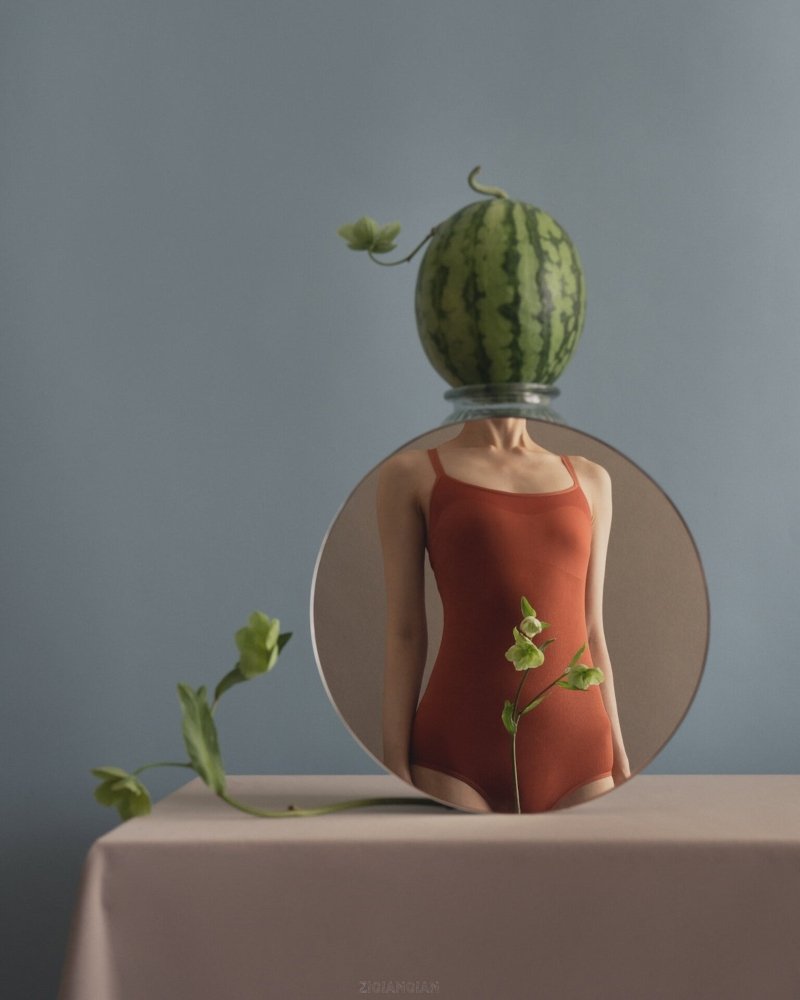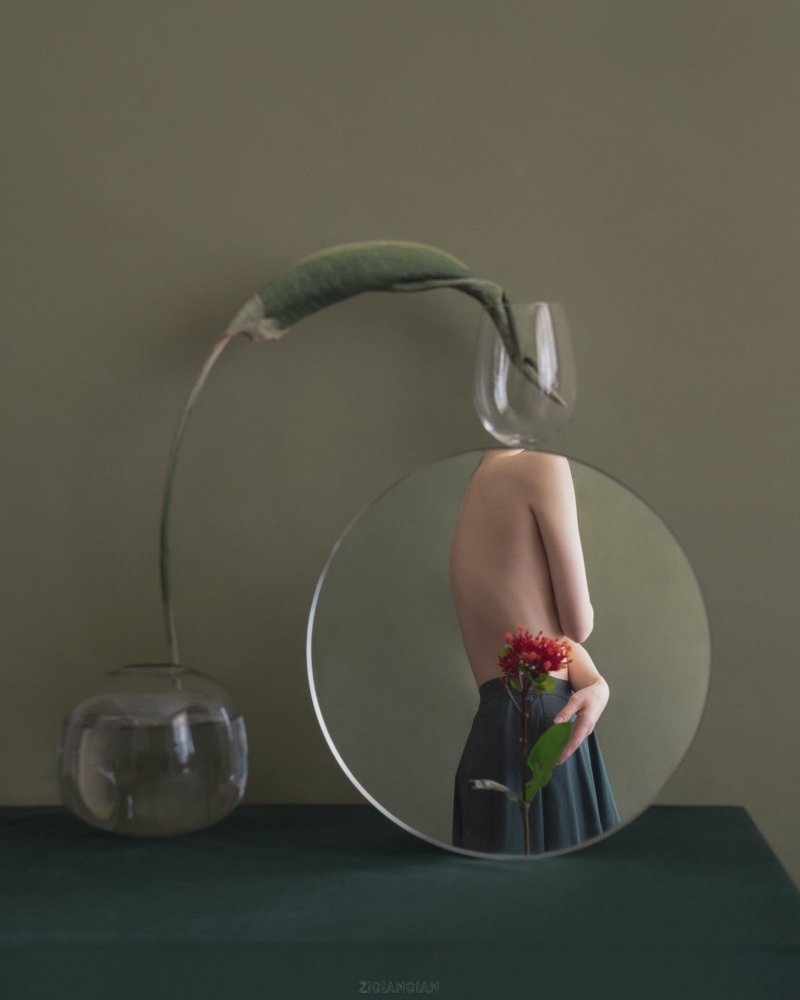 These self-portraits definitely look like beautiful poetry. What do you think of these? Let us know!
For more info: Ziqian Liu : Website| Instagram
All images via Ziaian Liu
Related Articles:
Artist Uses A Chainsaw And Transforms A Fallen Redwood Tree Into A Giant Octopus
Street Artists Install Miniature Shops & Restaurants For Mice On City Streets
Artist Transformed A Damaged Palm Tree Into A 50-Feet Tall Hand Sculpture