A gravestone is a representation of the deceased's relationships with other human beings. And sometimes it portrays the deceased's lifestyle or interest. From the shape of a shark to a BMW gravemarker, here are 20 such unusual yet fascinating gravestones from around the world.
1. Fernand Arbelot Gravestone, France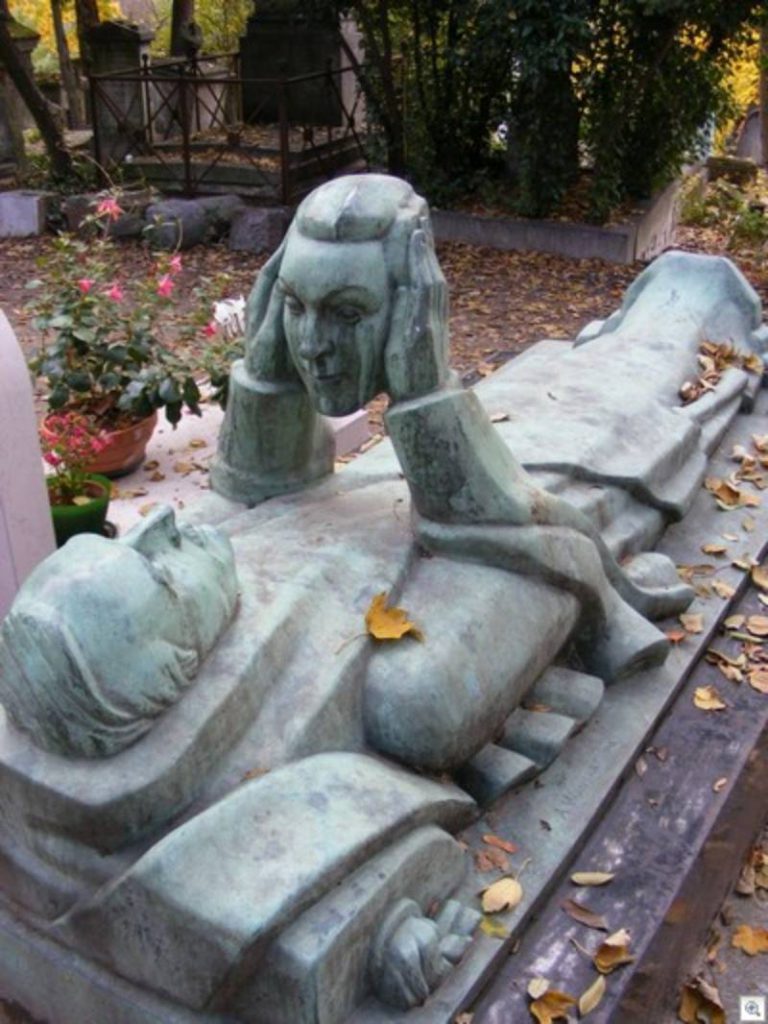 This is the tombstone of a musician and actor Fernand Arbelot, buried in the Pere Lachaise cemetery, Paris. The gravestone shows him holding his wife's face as he wished to gaze at her face for eternity.
2. Michael Ayrton's Grave, England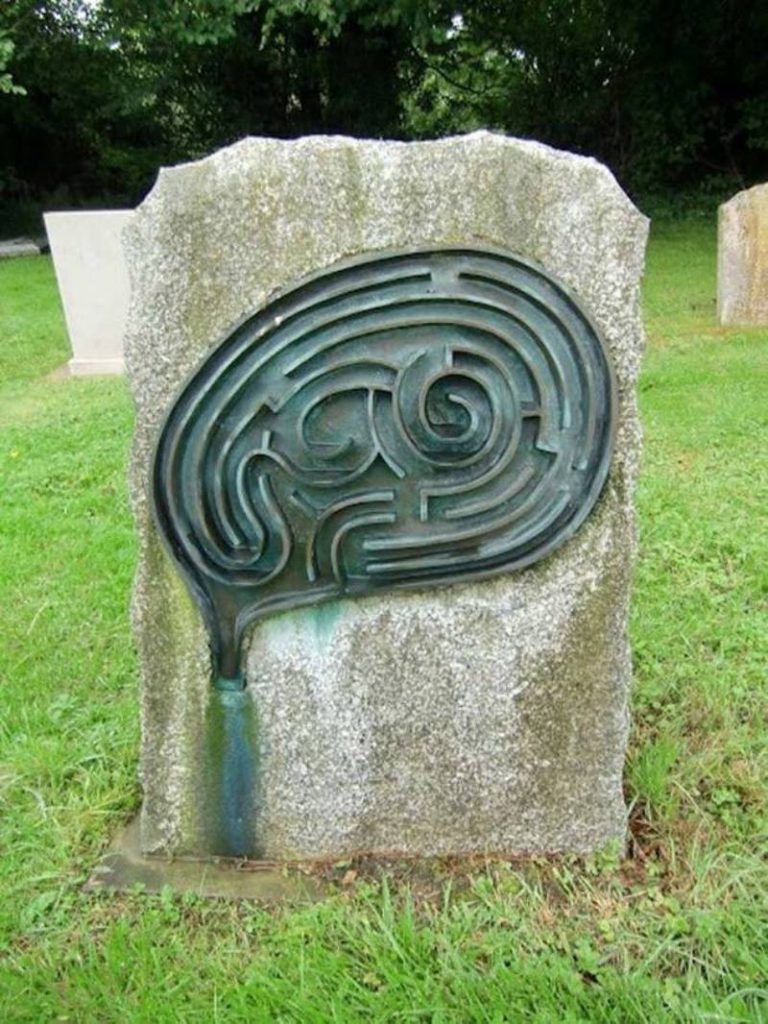 3. Eternal Embrace, New York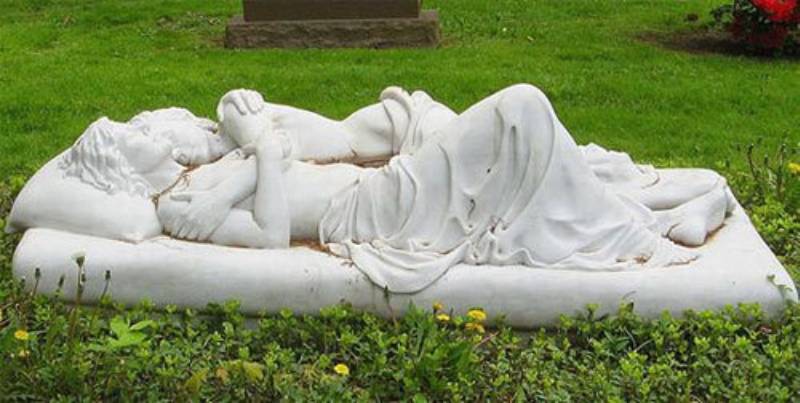 4. George S. Bangs Monument. Rosehill Cemetery, Chicago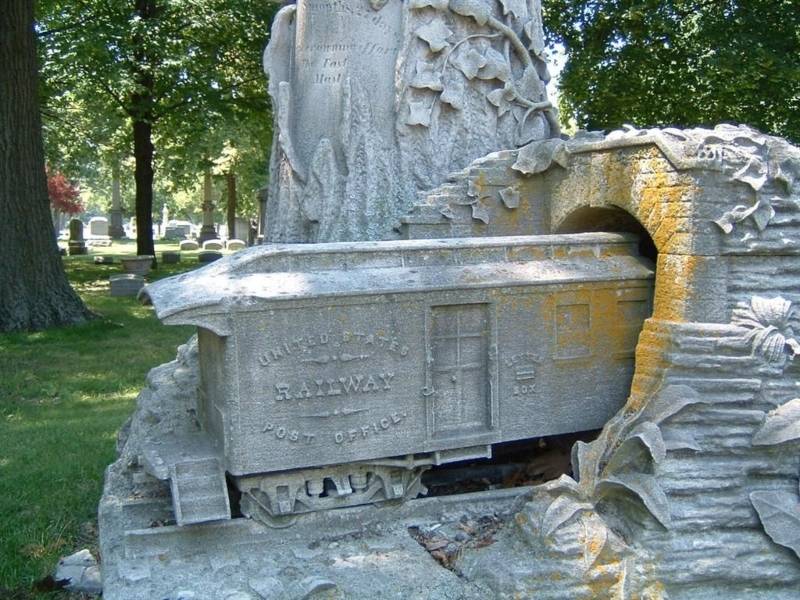 5. Pool Table Gravestone, Illinois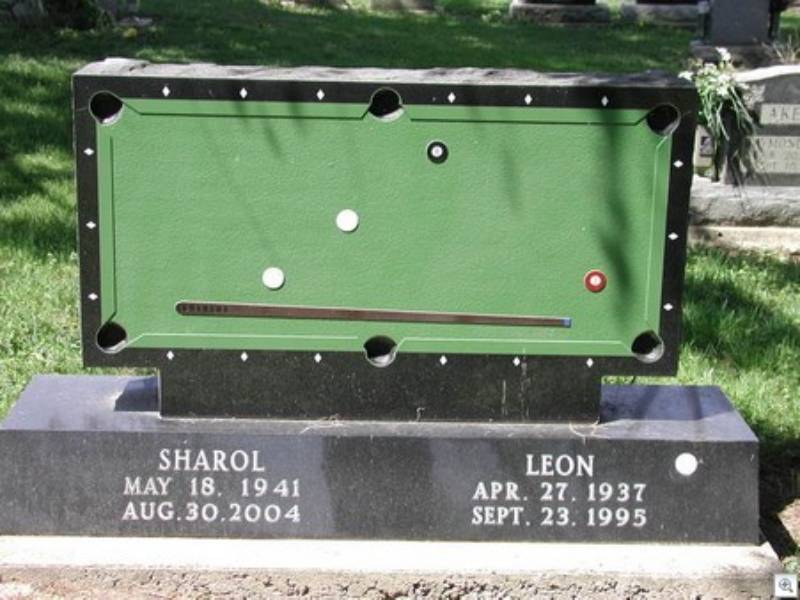 6. Mrs. Chippy Monument, New Zealand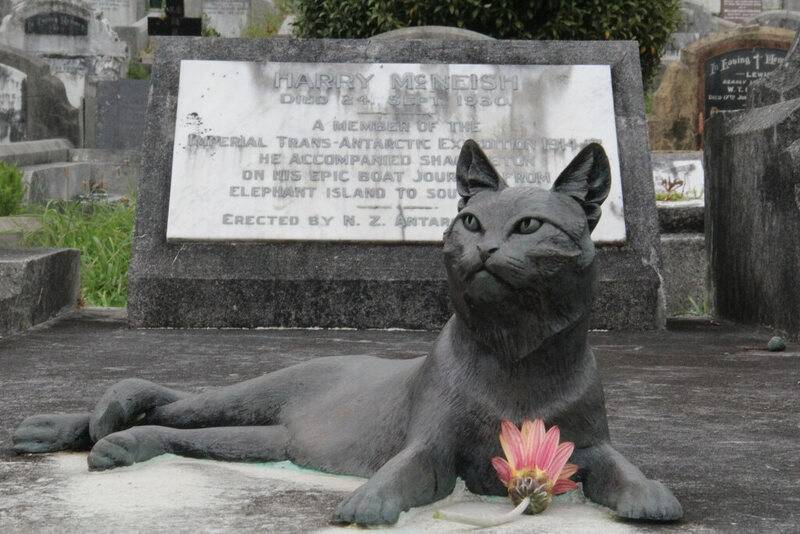 Atlas Obscura user sandwichgirl
7. Nicolas Cage's Pyramid Tomb, Louisiana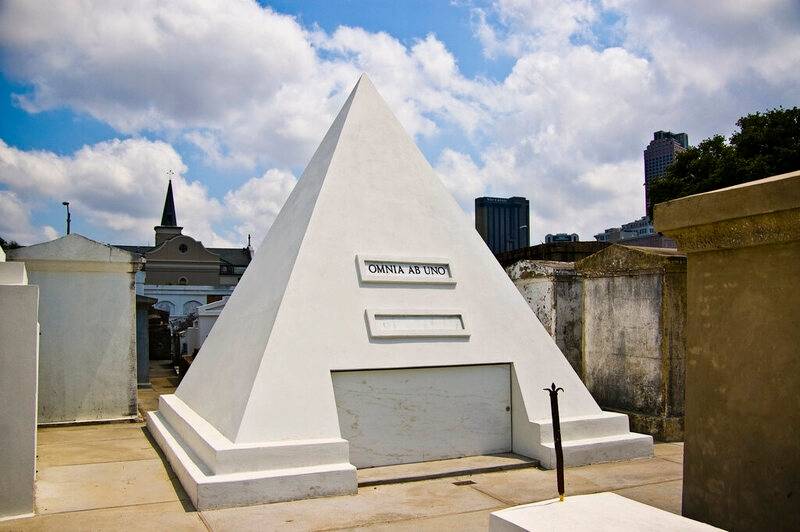 8. The Davis Memorial, Hiawatha, Kansas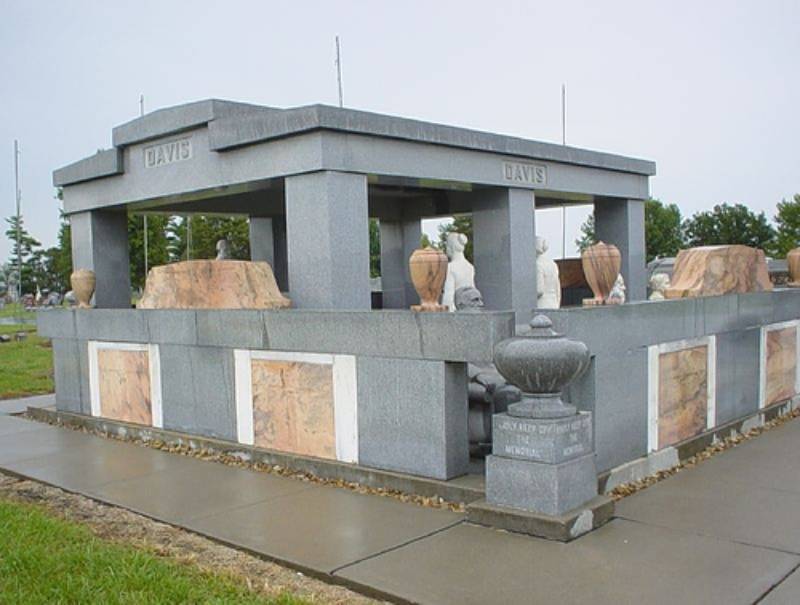 9. Skeletons in love, Nong Khai, Northeast Thailand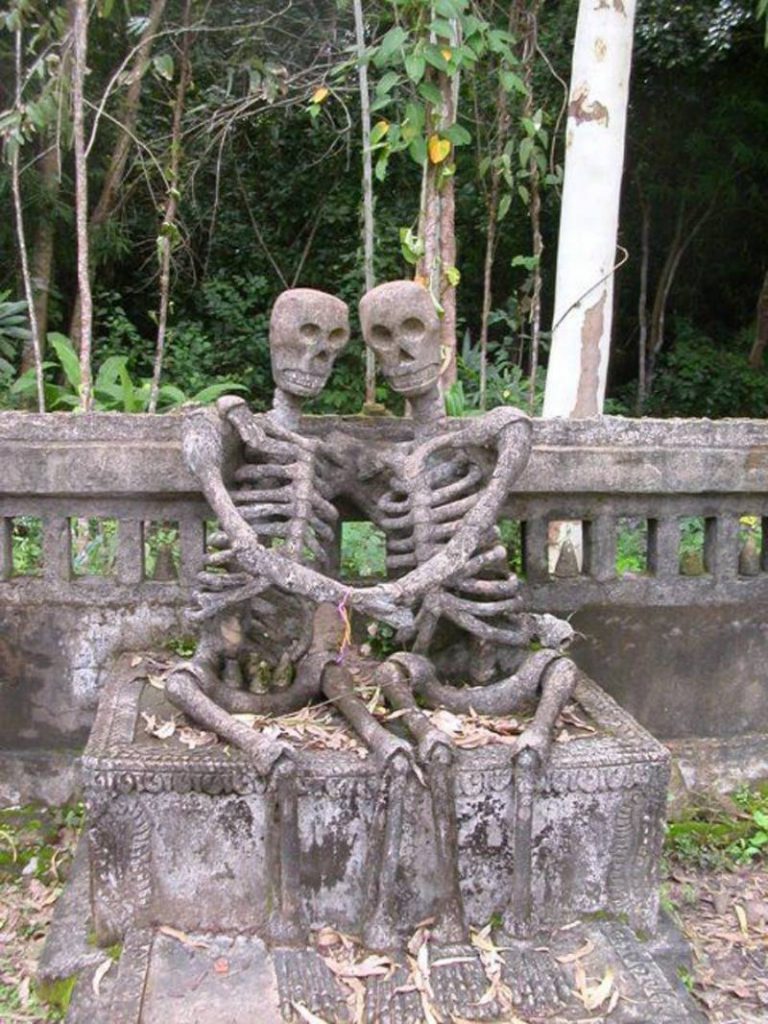 10. Jesus Is My Swingset, Louisville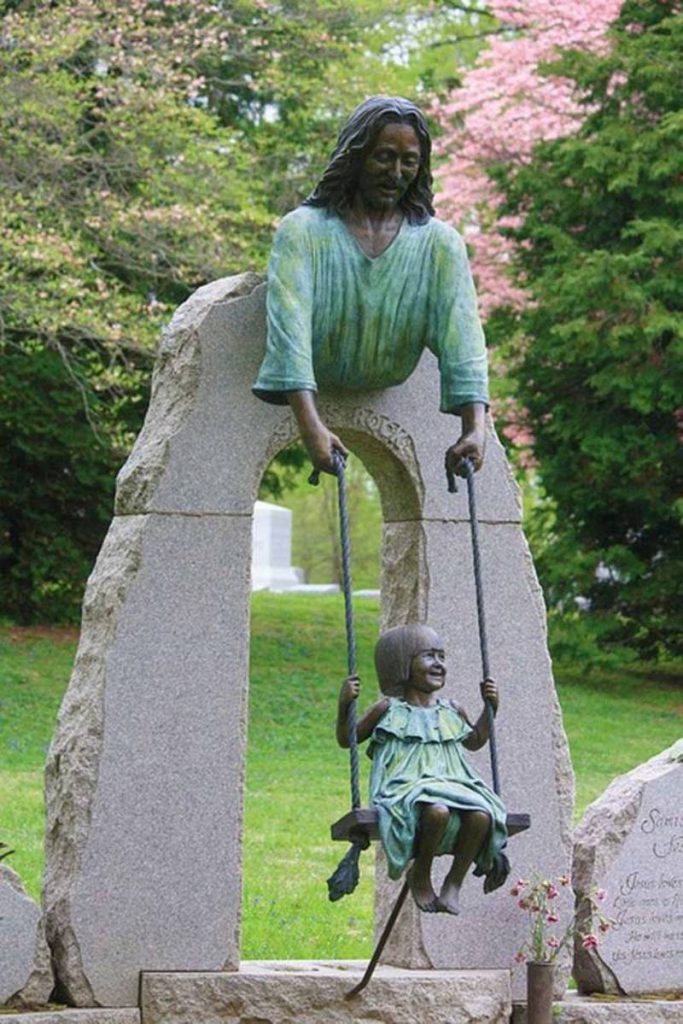 11. Empty Chair Tombstone, Vermont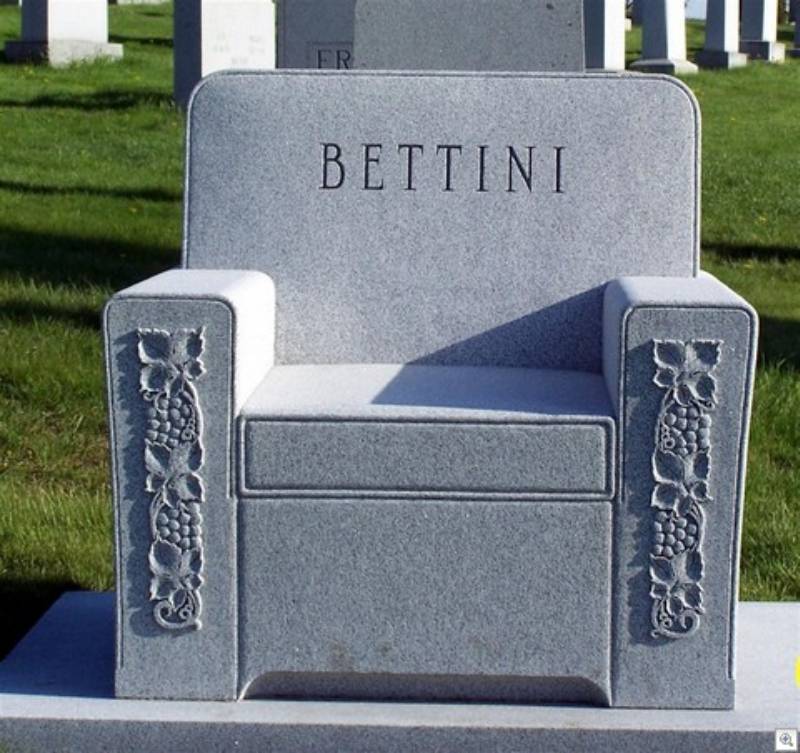 12. The Kiss Of Death, Barcelona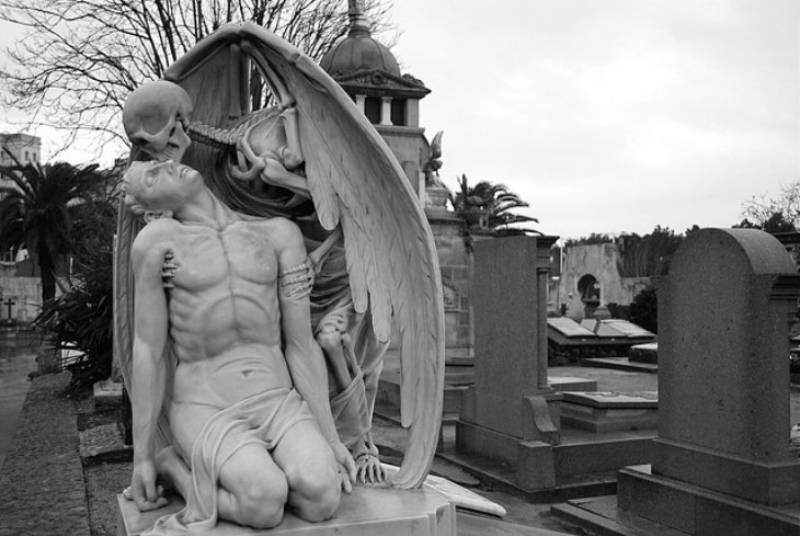 13. Marble Computer Tombstone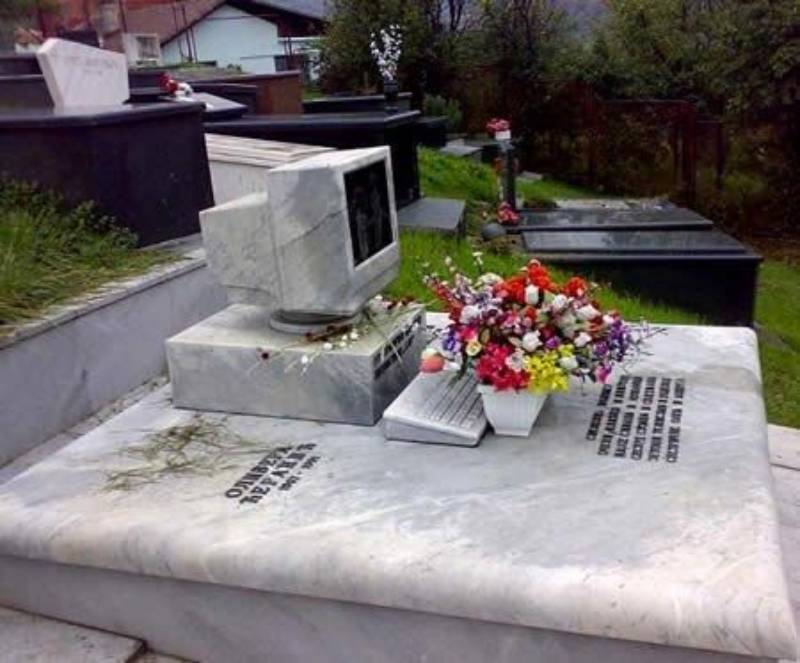 14. Shark Tombstone, Pittsburgh, Pennsylvania
15. Tomb Of Yuri Nikulin, Russia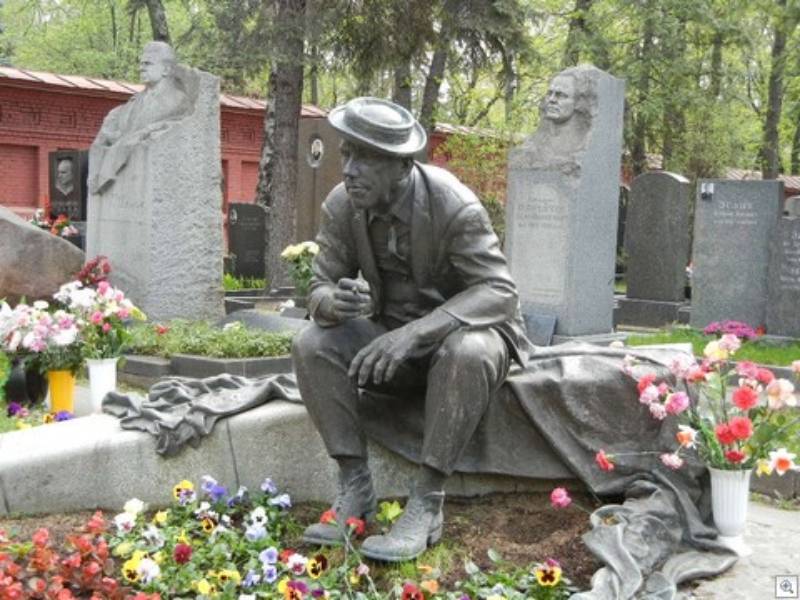 16. Child In A Crib Headstone, Missouri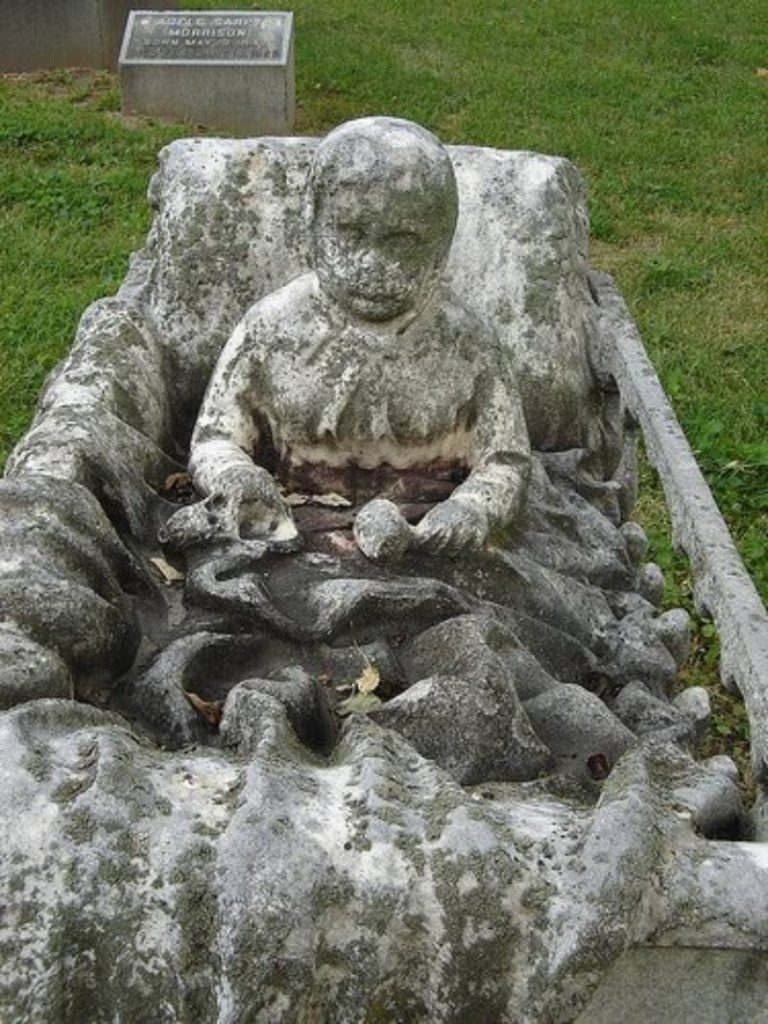 17. BMW Headstone, London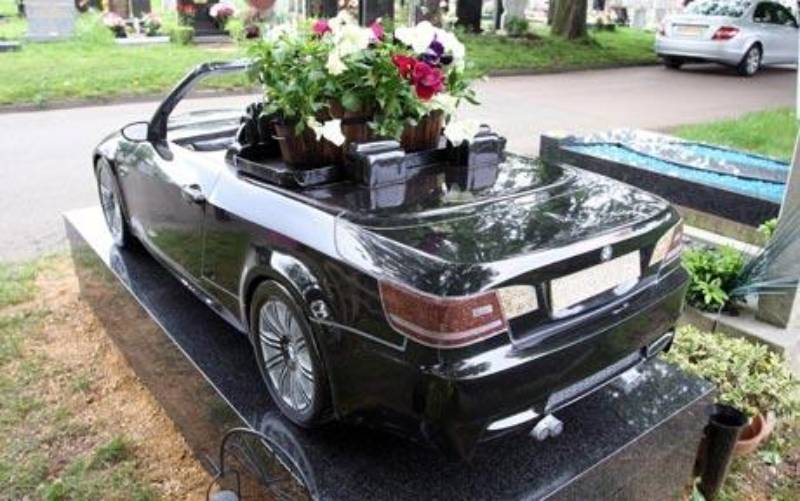 18. The grave of the sleeping girl, Germany
19. Unusual gravestone In Florence, Italy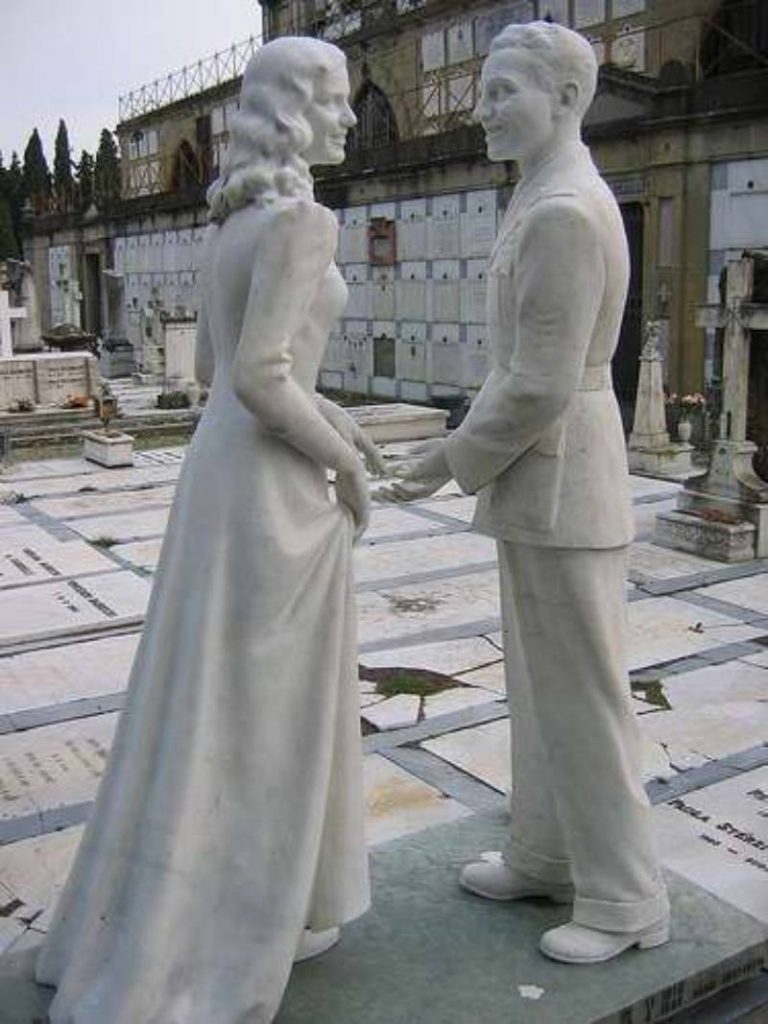 20. Georges Rodenbach's grave, France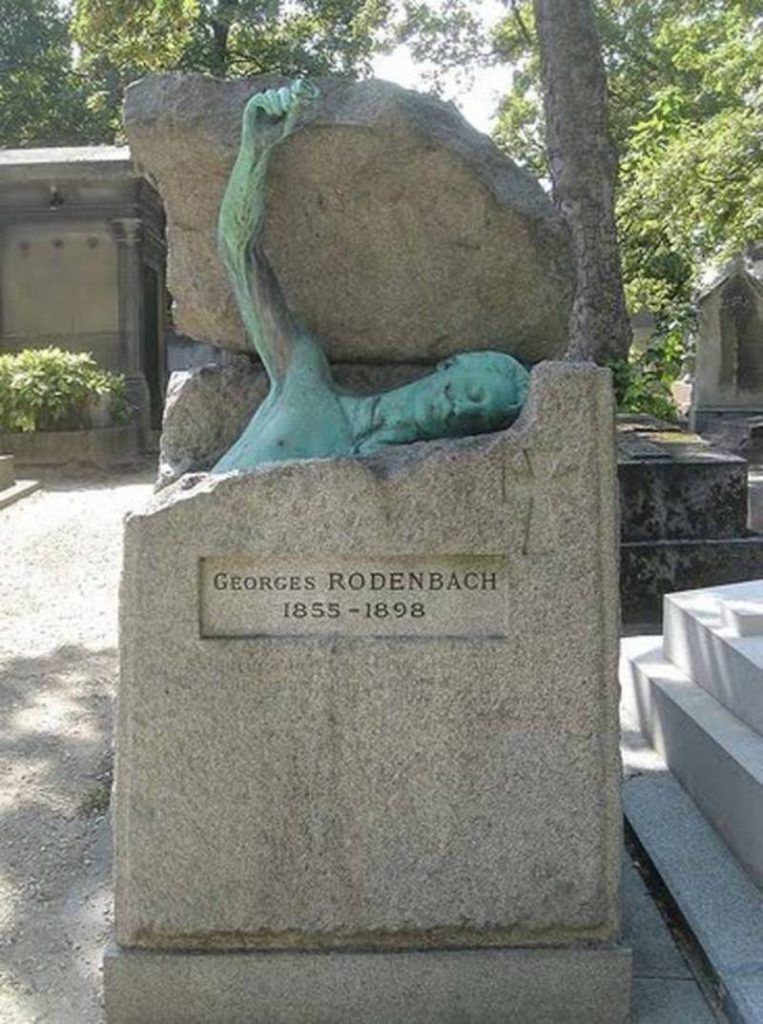 Aren't these gravestones absolutely unique and interesting? What are your thoughts on these? Let us know in the comments.
Related Articles:
Beautiful Sculpture Of Jesus In An Abandoned Cemetery Is Slowly Becoming One With Nature
This Artist Creates Mystical Sculptures From Driftwood That You Can Buy On Etsy