This beautiful retreat in Hokkaido, Japan is unlike any other cabin you'd have ever seen. LEAD has designed YEZO, a retreat cabin as an architectural experiment when it comes to fabrication and sustainability.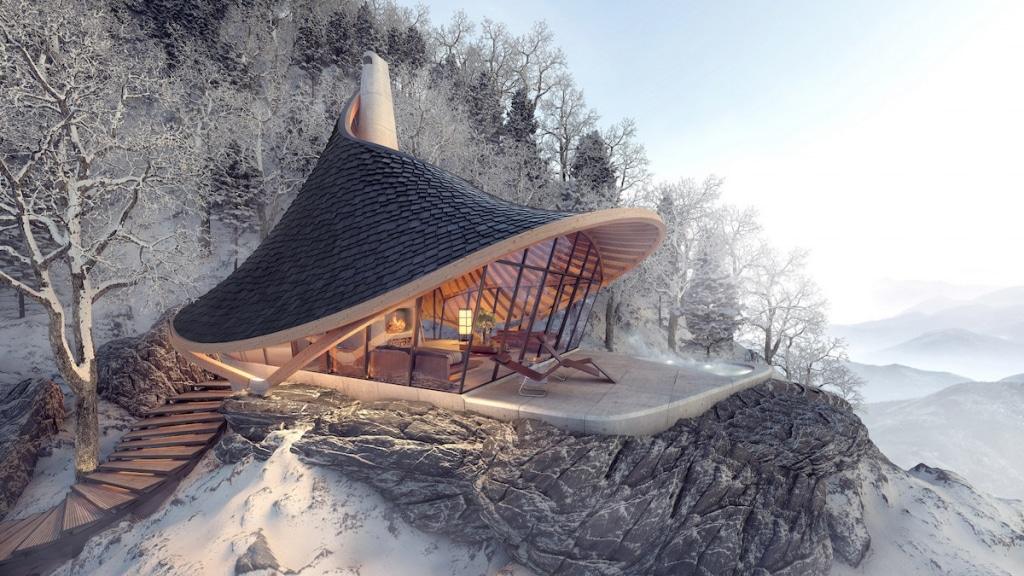 This mythical project is comprised of an elegantly curving roof with a wooden underbelly that's suspended from the chimney. Of course, it is visually appealing, but this impressive design of the retreat is more than just a pretty roof.
The studio created a special algorithm in order to define the shape of the building and the construction of the project. According to this algorithm, every single structural unit can be constructed from just one single mould. Each and every piece is glue-laminated or cut at a different length.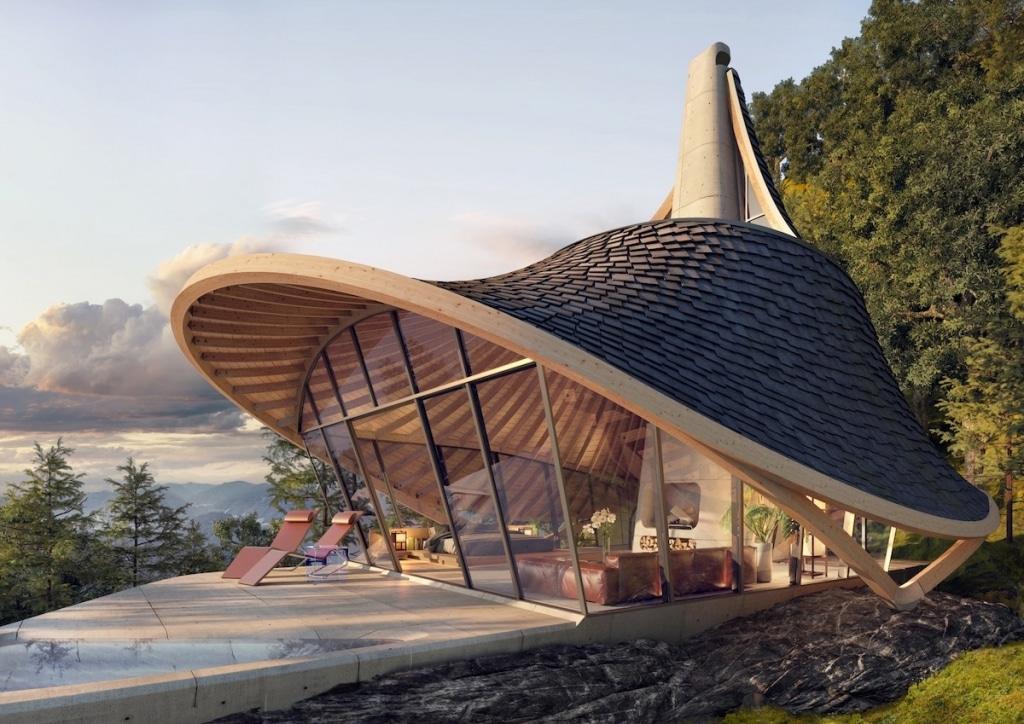 "Its lean tectonic system combined with only a most essential spatial programme," says LEAD, "redefines the modern meaning of true luxury: a place and time for quiet reflection and private enjoyment in a setting defined by wood, stone, water, and light, surrounded by ever-changing natural beauty."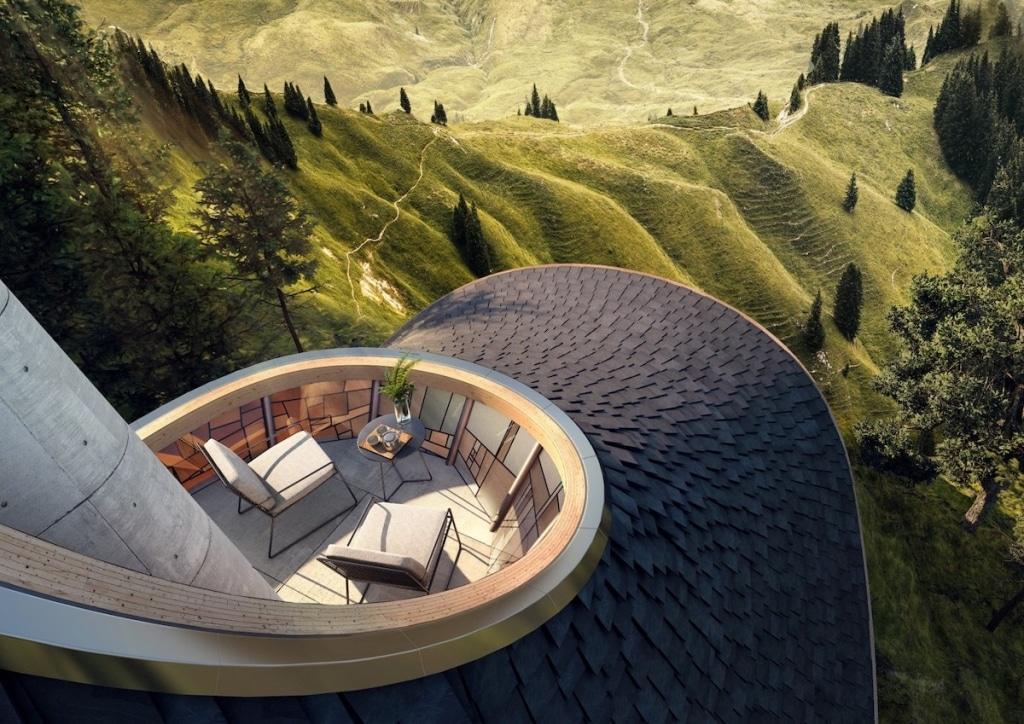 The interiors of the retreat is made with a warm color palette that matches the GluLam.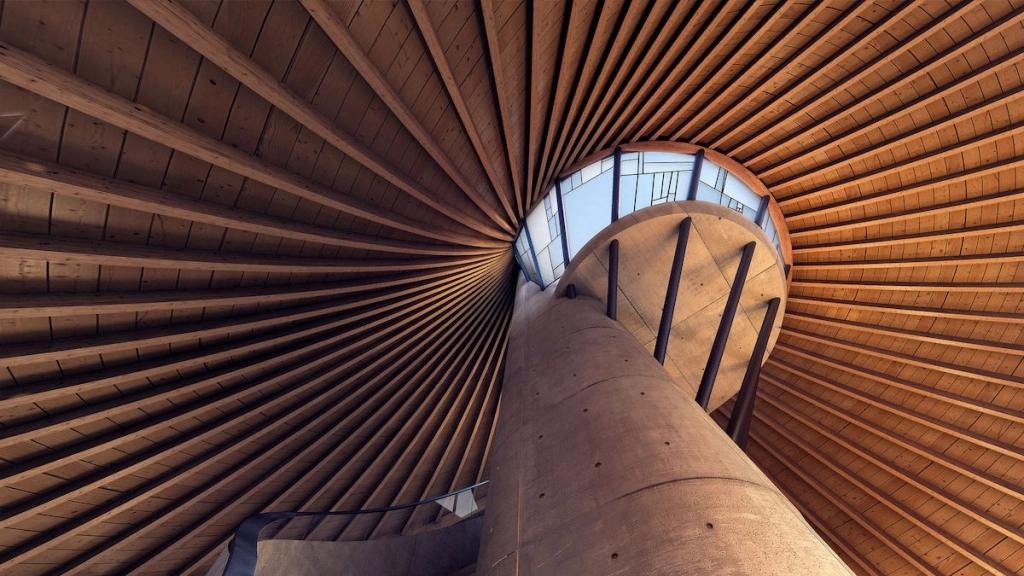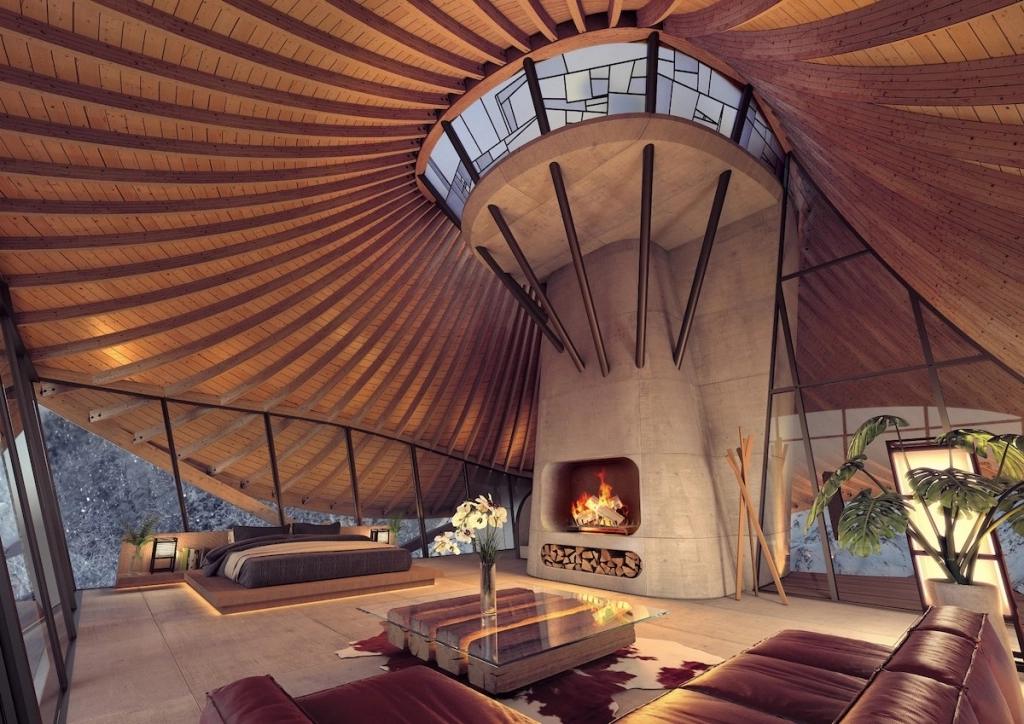 Well then, if you're looking for a beautiful getaway in nature, the retreat YEZO might just be the perfect spot for you. All you gotta do is wait for someone to build it!
Related Articles:
First-Ever Fully Furnished 3D-Printed Home Now On Sale In The US
Artist Creates A Parthenon of Books Using 100,000 Banned Books