Ten years on from the Fukushima nuclear disaster, two men still care for all the pets left behind in the town. When clouds of radiation began streaming into the air around the Fukushima nuclear plant, 160,000 residents were told to simply cut and run.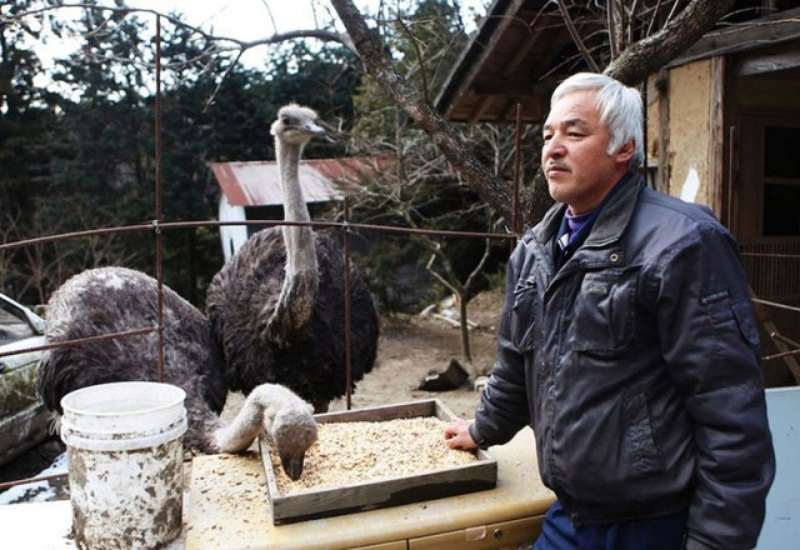 In 2011 an earthquake and tsunami caused three nuclear meltdowns, hydrogen explosions and the release of radioactive contamination into the town of Ōkuma, which is located in the Fukushima Prefecture of Japan.
While residents of the town were forced to abandon, two men, Naoto Matsumura and Sakae Kato remained behind.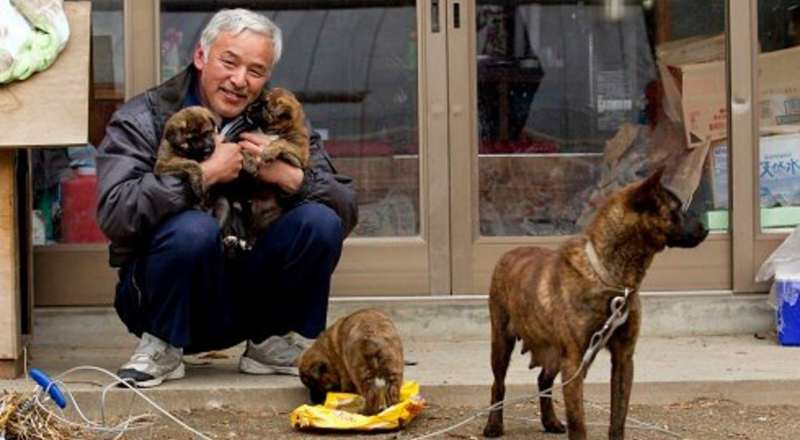 Both men, who live alone, have settled in towns around 12 miles away from the exclusion zone where they take care of stray animals left behind after the town's evacuation.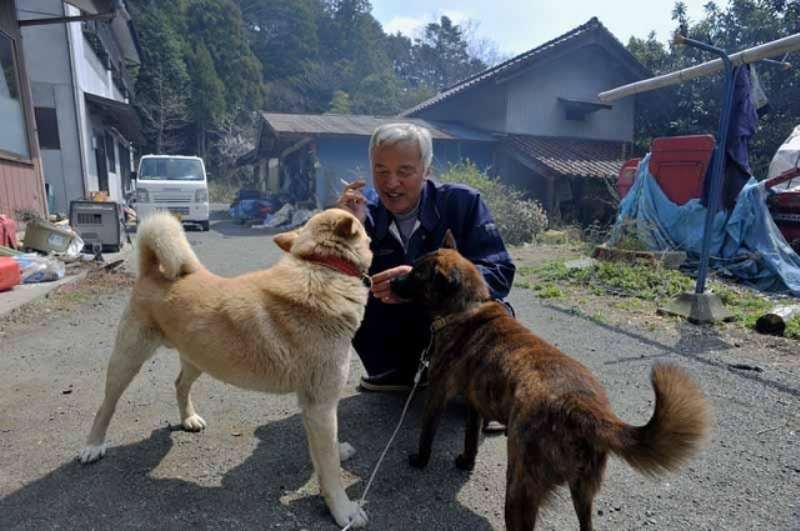 Reports from Reuters and DW state that 57-year-old Kato has 41 cats who live with him in his home in the mountains—along with a stray dog he adopted named Pochi. Kato says he will stay with his cats and ensure they are comfortable all through their lives.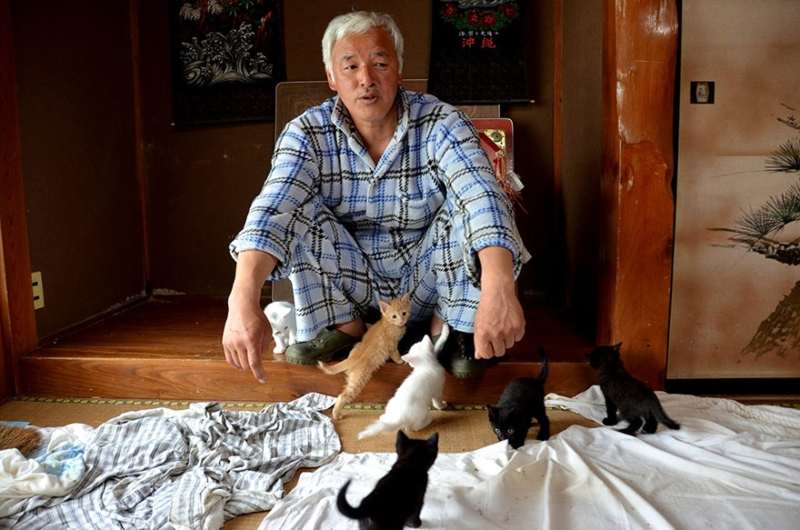 Kato's generosity isn't restricted to his own animals, and he has taken to feeding local wild boars, considered pests by the government.
Matsumura left the city at first, but returned shortly after for his own animals. Once returned, the now 55-year old realized that everyone else's pets and livestock were still there, so he began taking care of a broad community of animals including pigs, cats, dogs, ponies, ostriches, and cows.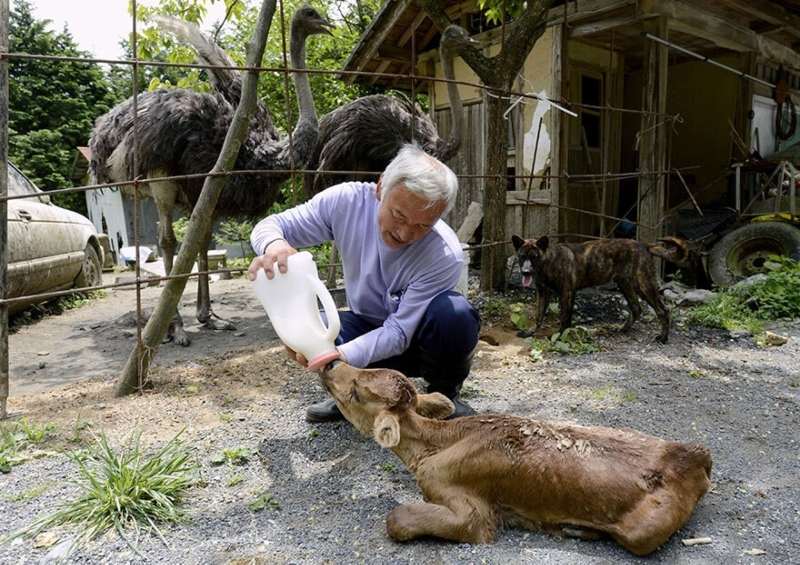 When he first evacuated, some of his family outside of the exclusion zone told him he couldn't stay with them due to the risk of contamination. The refugee camps outside the area were filling up fast, and Matsumura felt everything was too much of a hassle.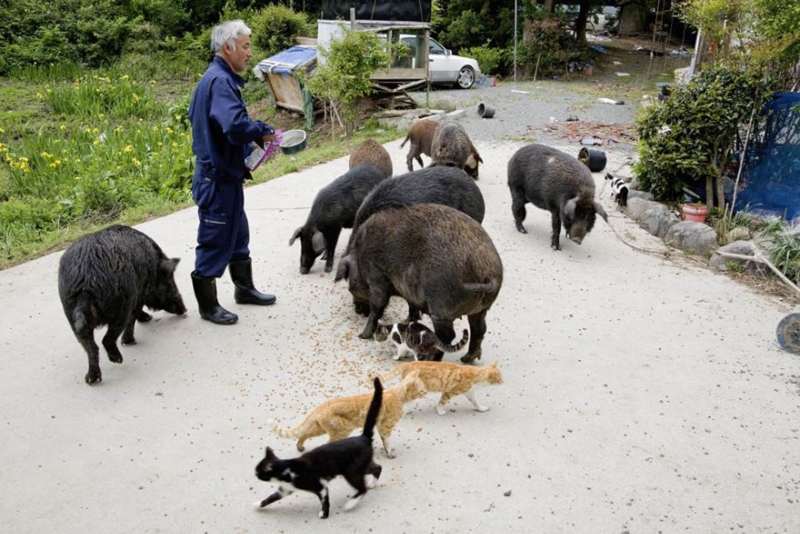 Following the nuclear meltdowns, the government did not put forward any plans to rescue the town's animals or pets.
Kato told Reuters, 'I want to make sure I am here to take care of the last one. After that I want to die, whether that be a day or hour later,' he said.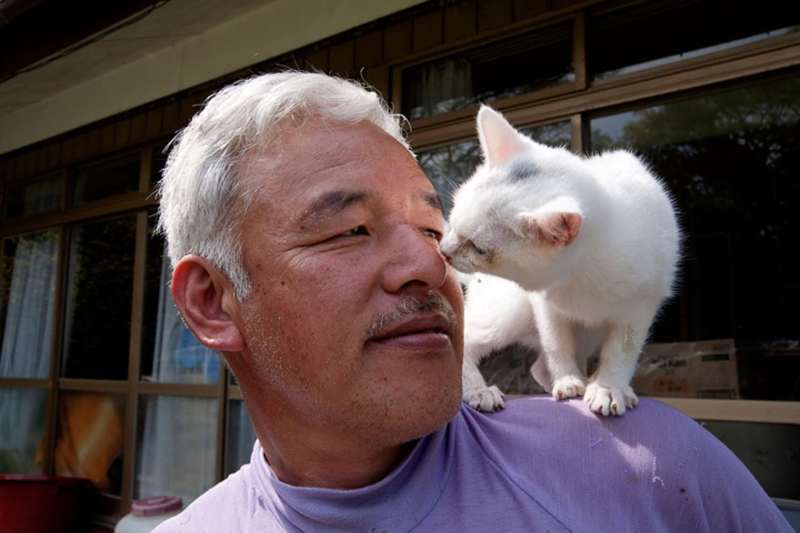 Aside from the cats he houses, he also leaves food out for stray cats in a storage shed. He estimates that he spends $7,000 a month on animals, buying food for his dog and for wild boars seen hear his home.
Due to there being no running water, he has to fill bottles from a nearby spring and must drive to the closest public toilets.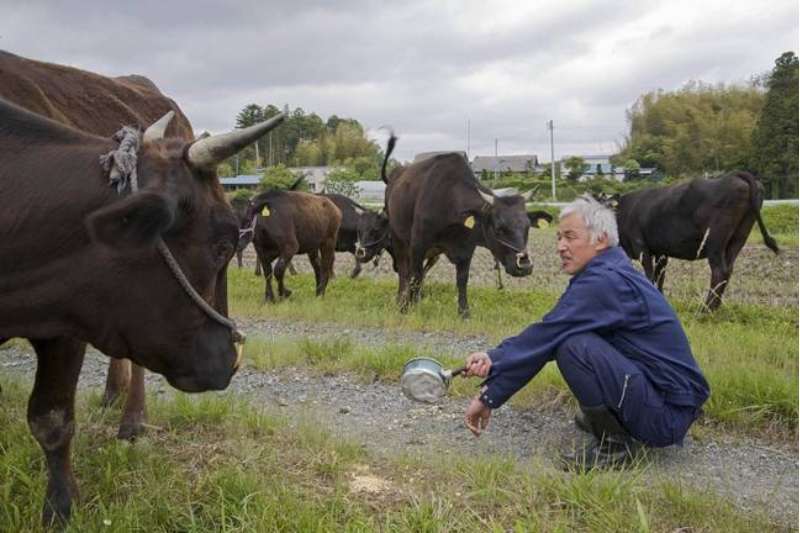 'I'm full of rage. That's why I'm still here. I refuse to leave and let go of this anger and grief. I weep when I see my hometown. The government and the people in Tokyo don't know what's really happening here,' he told CNN.
'As Matsumura began to feed his own animals, the neighborhood's desperate cats and dogs started showing up. He started to feed them too and decided he couldn't leave them behind to die. When Matsumura ran out of food, he slipped out of the exclusion zone and bought dog and cat food and then snuck back into town,' the Facebook page reads.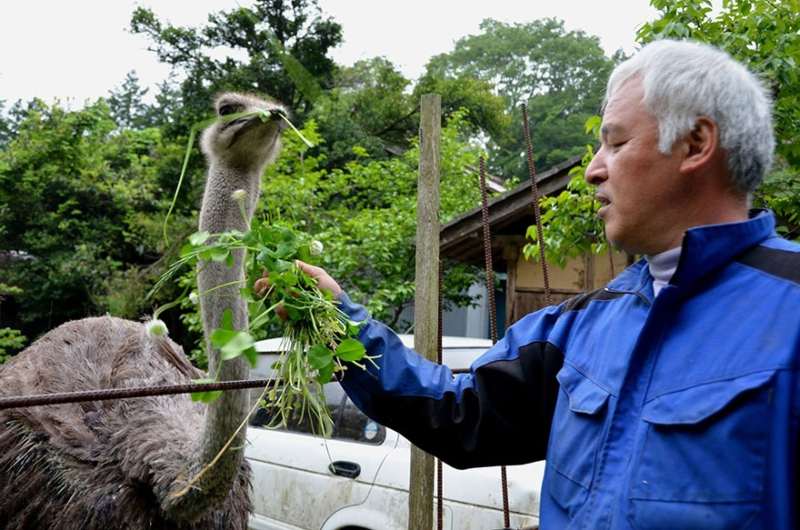 GNN reported in 2015 that he went back inside the exclusion zone and realized local pet dogs had not eaten in several days. After it became clear no-one was coming back to the neighborhood, he went around unchaining dogs from trees, letting cows out of their barns, and feeding anything that needed it, earning him the moniker the 'Guardian of Fukushima's Animals'.
Everything both Kato and Matsumura are doing is technically illegal, and police have ordered them both to leave the area. Yet they seemingly couldn't be less bothered by the government's demands, and both plan to stay there with their animals come what may.
What are your thoughts?
More info: Facebook (h/t: vice, bbc, aplus)
Related Article:
China's Newest Attraction – A Hotel With Live Polar Bears Is Already Fully Booked
Sampson The Service Dog Sports A PPE Suit To Assist His Owner In The Lab
Wildlife Photographer Captures The Sight Of Pure Love In the Animal Kingdom