Here's a list of top horror movies with a sprinkle of a few classics here and there that you HAVE to get your hands on and watch if you're a horror movie buff. Turn your lights off, get cozy under a blanket, and get a person to cling onto during scary parts, and that how you set the right mood.
Ready to sort your scary movie list all through the weekend starting this Friday the 13th?
Lezzzzzzzzzzzzzzzzzzzzzgoooo!
Malevolent Films
We all have neighbors, some of whom are annoying, some creepy and some just downright strannnggee! 1BR is the story of a girl that unfold with unpredictable neighbors when she moves into a new apartment in L.A. They are not what they seem.
Rotten Tomato: 86%
42 IM Global Impostor Pictures
Two coroners in a small town, played by Brian Cox and Emile Hirsch receive a dead body in the middle of the night and things start going down hill. On the outside, the girl's body is perfectly fine, it's the inside that's a mess. As the coroners try to solve the mystery, things just start to get creepier.
Rotten Tomatoes: 79%
Queensbury Pictures
Starring wrestler C.M.Punk is a movie that will take you way back to the '70's and '80's. This is a clever narrative of a man who rebuilds a house and discovers well, sinister thing about the home.
Rotten Tomatoes: 84%
Akson Studio Plan Zet Polski Instytut Sztuki Filmowej
What happens when a group of teens addicted to technology go for an adventurous offline rehabilitation camp deep into the woods? A looming sinister force takes center-stage to try and eliminate them one after the other. A flick that'll give you the 80s vibe; a classis slasher movie, this one.
Rotten Tomatoes: 71%
Intrepid Pictures
Starring Doctor Sleep's Jacob Tremblay, Kate Bosworth and Thomas Jane is the story of a a couple who welcome a foster boy home after the loss of their son. The catch? The foster kid's dreams come true, so do the nightmares. What does that mean? There's just one way to find out.
Rotten Tomatoes: 63%
Blumhouse Productions
A bone-chilling movie starring Kate Seigel who plays a reclusive deaf-mute writer is one that will have you at the edge of your seats. A hunt begins when a relentless stalker takes it upon himself to kill the protagonist. This Netflix original set the standards quite high if you ask us.
Rotten Tomatoes: 93%
Copperheart Entertainment
Based on a Novella co-written by Stephen King and his son Joe Hill boasts of a very simply effective premise that is gripping and original. What happens when innocent people get lured into a cornfield and just can't find their way out? The escape isn't that easy and the screams won't help. This one's worth checking out.
Rotten Tomatoes: 71%
Periscope Entertainment
Starring Brittney Snow, A struggling woman who's tring to take care of her terminally ill brother is approached by a rick philanthropist with a rather interesting offer to play a game of – 'Would you rather?' in exchange of playing his brother's bills in full. Things take a dark turn as the tasks are something the participants would've never imagined.
Rotten Tomatoes: 69%
Newline Cinema
When Judy and her babysitter are left alone at home as the former's parents go to investigate a case, a guest sets Annabelle free and what follows is absolutely sinister activities in the house.
Rotten Tomatoes: 64%
New Line Cinema, Atomic Monster Productions
What is it that's haunting protagonist Rebecca's lil brother's sanity? She must uncover the mystery and come face to face with a supernatural force that's attached to their mother. Will they be able to triumph through with light off and barely any vision to help 'em?
Rotten Tomatoes: 76%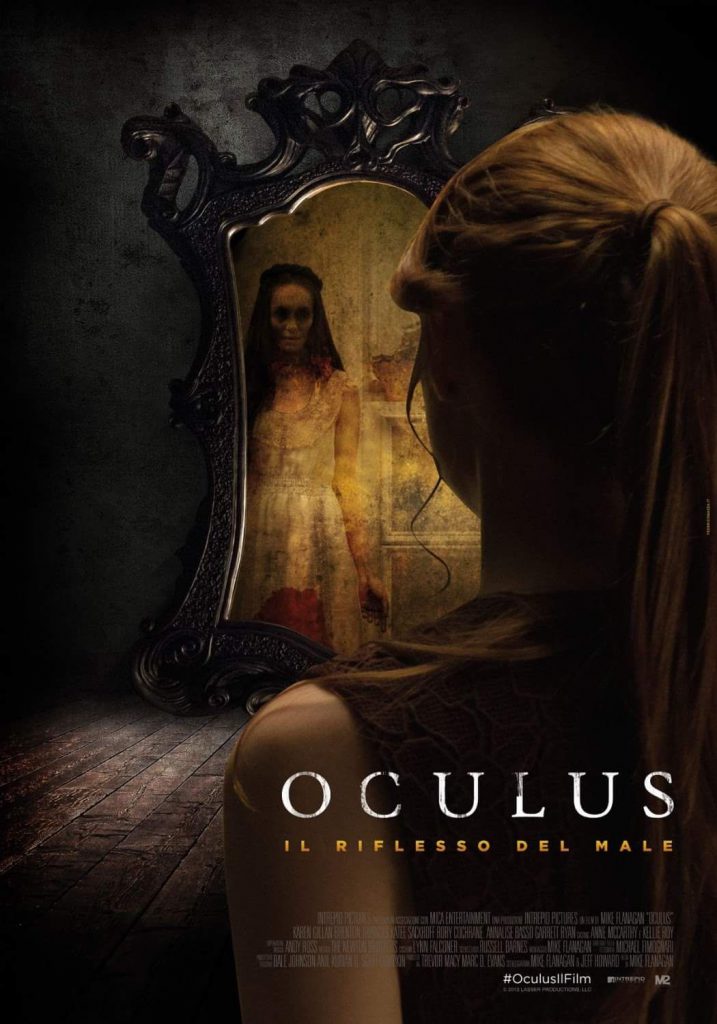 WWE Studios, Intrepid Pictures, Blumhouse Productions
The demise of their parents still haunts actors Karen Gillan and Brenton Thwaites in the movie as they try to figure out the mystery behind an antique mirror that Karen thinks destroyed their family. Will they be able to uncover the truth before something sinister gets to them?
Rotten Tomatoes: 74%
20th Century Studios
What happens when you find out that the child you have adopted is the son of the Devil? Watch this gripping remake of the classic and don't forget to turn the lights off.
Rotten Tomatoes: 62%
New Line Cinema, Columbia Pictures
A crazed chainsaw killer on the lose is a hard one to fight and run away from. Watch Heather's life take a steep turn as she heads to Texas to inherit her grandmother's property but a killer has some other plans for her.
Rotten Tomatoes: 71%
Lionsgate, Blumhouse Productions
After a life-threatening accident, the protagonist Jessabelle goes to Louisiana to live with her estranged father. While living there, she stumbles upon videotapes filmed by her deceased mother that reveals dark secrets and along with it the plot thickens and turns even more sinister.
Rotten Tomatoes: 79%
New Line Cinema, Atomic Monster Productions
When a social worker and her kids are drawn into a disturbing supernatural realm, things take a turn for the worse as the ghost of La Llorna is now stalking them. Do you think they'll be able to escape her deadly wrath? Only one way to find out!
Rotten Tomatoes – 71%
Warner Bros., Vertigo Entertainment
A second installment in the franchise of the film The Shining is this bone-chilling installation of a movie.
Rotten Tomatoes: 77%
Blumhouse Productions, Monkeypaw Productions
When a small family goes to the mother's beachfront family home where she grew up as a child, things take a very dark turn as she is haunted with a traumatic experience from the past.
Her worst nightmare come to life as four strangers take over the house and the family has to fight for their survival. An absolute nail-bitter and gripping story, this one takes the horror to the next level.
Rotten Tomatoes: 93%
New Line Cinema, Vertigo Entertainment
27 years later, Pennywise the notorious clown is back to haunt the town. Will the old gang live up to their promise and rid the town of this evil clown for good?
Rotten Tomatoes: 63%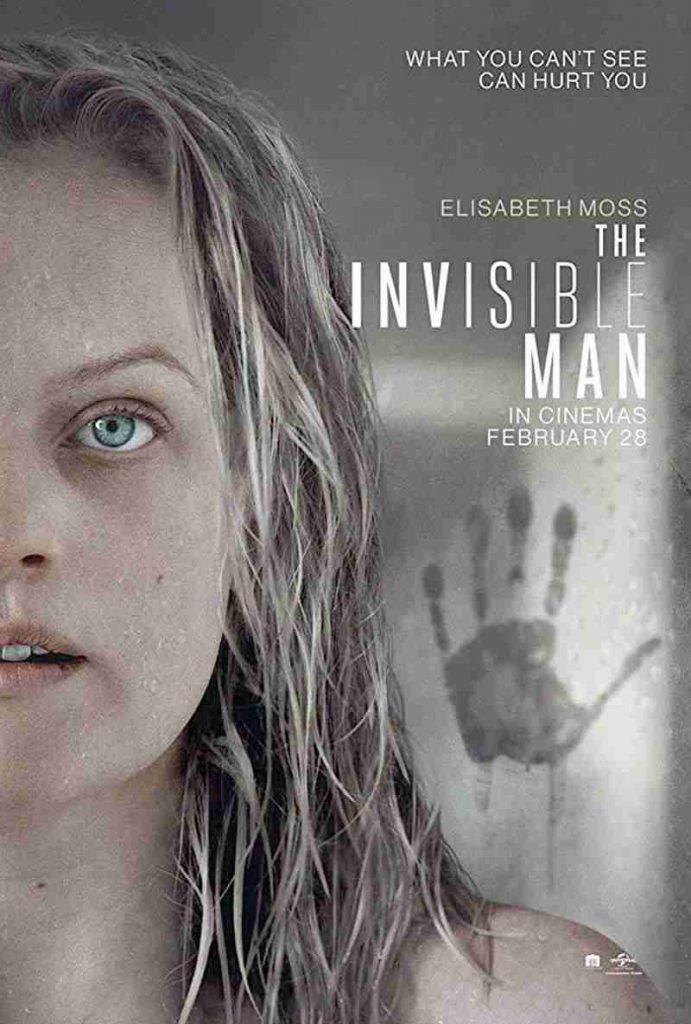 Blumhouse Productions, Universal Pictures, Nervous Tick, Goalpost Pictures
A crazed scientist and an ex-girlfriend are the perfect elements required to make a horror movie. Here we have a scientist who fakes his own death and uses his invisible powers to haunt his ex. Things go south real fast. Watch this gripping movie to see how it all ends. The terror is real in this one and truly deserving to be in our top horror movies list!
Rotten Tomatoes: 91%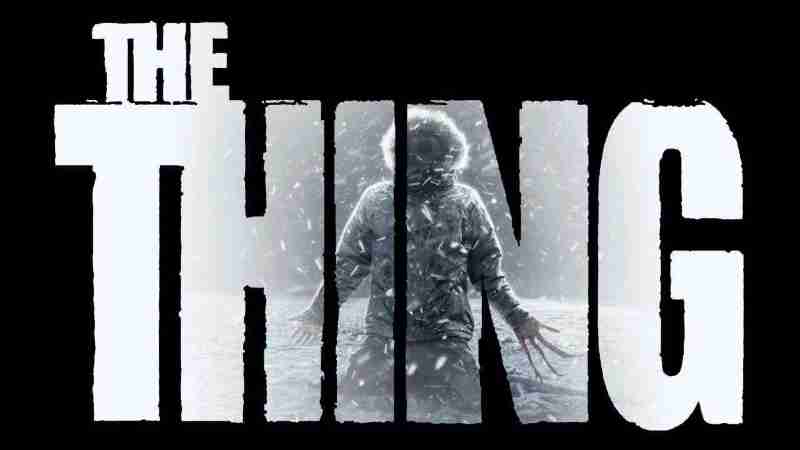 Universal Pictures, Truman-Foster Company
When a paleontologist joins a team of scientists in Antartica, they discover an alien buried in ice and that very thing goes on a killing spree. It's like the worst nightmare come true.
Rotten Tomatoes: 67%
Is there any truly scary movie that we missed on our list? Comment your recommendations and help us with our movie night!