There is a viral video on TikTok that's racking up millions of views. The video shows the couple checking a house that's up for sale and finds an asymmetrical, staggered staircase.
In the video, Tony Shadman @themistershade showed his followers the unconventional stairs in a $400,000, three-bedroom home in Columbia, Maryland.
##househunting and we said ##hellno to these ##stairs ##house ##fyp ##comedy♬ Oh No – Kreepa
Tony Shadman said: 'We thought about making an offer on this house until we saw these stairs. Instead of the standard steps, this house has blocks that are half the size and staggered so you put one foot on each of them at a time to climb up.'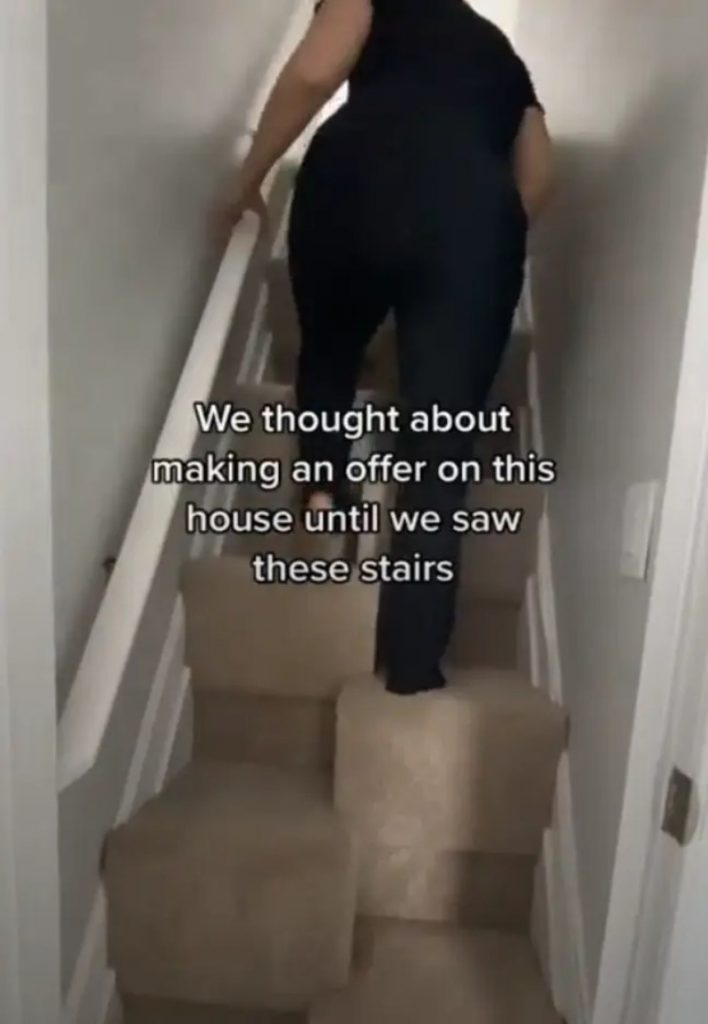 Credit: TikTok/@themistershade
Like the couple, many TikTokers were baffled by the unexpected design. They left their thoughts in the comments.
"I mean… what were they thinking?" another asked of whoever designed the stairs. One said: 'If I came home drunk and saw these stairs, I would just sleep on the couch.'
But. But. But. As bizarre as it looks, these asymmetrical staircases are actually more common than you imagine!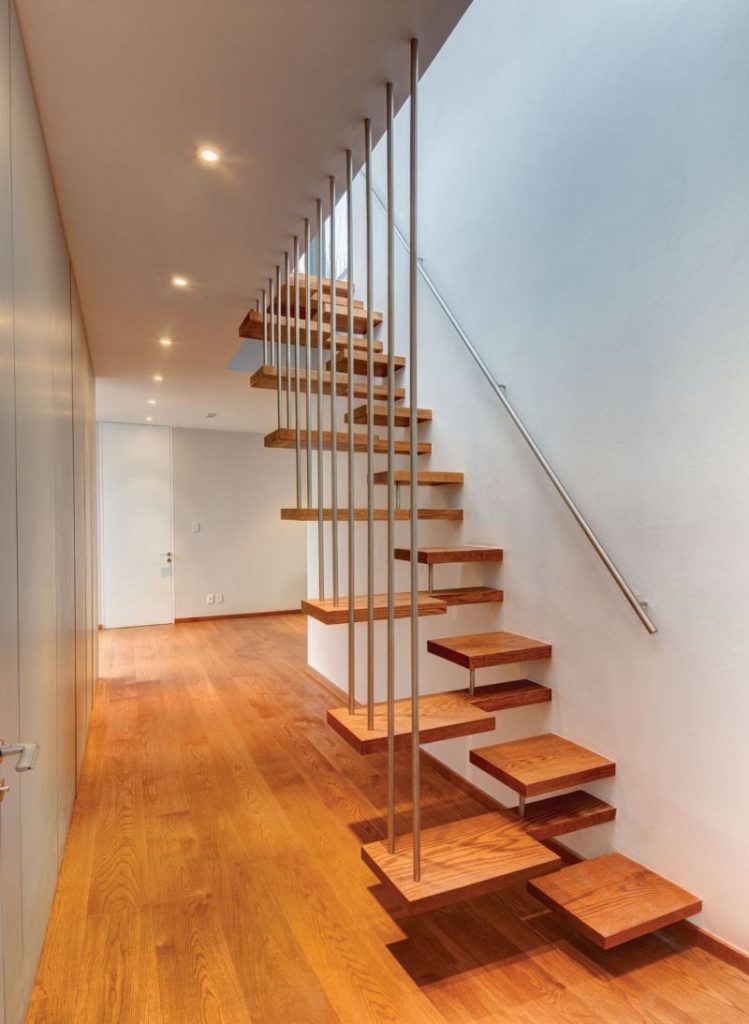 This unique design is also known as an alternate-tread stair. It is ideally designed to reach high places that have less space. According to the home-improvement publication This Old House, it's a compressed version of a standard staircase.
It was created in replacement of a ladder. "Once you're used to the motion, it's certainly much more elegant — and safer — than climbing a ladder," according to Lewis. And oh, you can simply go down these stairs facing forward. Can you do that on a ladder?!
What are your thoughts on this staggered stair?
Related Articles:
This Amazing Sunflower Inspired Home Follows The Sun Through The Day
A $22,000 Tiny Home Can Be Unfolded From The Box Within Three Hours
First-Ever Fully Furnished 3D-Printed Home Now On Sale In The US