Starbucks is the most popular coffee house in the world. 'Starbucks' refers to the first mate in the Herman Melville book 'Moby Dick'. The original name was going to be Pequod, the name of the "Moby Dick" whaling ship. If you love traveling with a hot cuppa coffee in your hands, you've come to the right place. The coffee mogul is known for its amazing coffee, but did you know that they also have some of the most stunning Starbucks stores in the world? These are a must-visit for every coffee lover who loves all things coffee and travel.
1. Starbucks, Ibn Battuta Mall, Dubai
Dubai's extravagantly decorated mall is home to this magnanimous Starbucks with a sky-high dome, monumental arches, and breathtaking decor. The store is so eclectic, anybody would leave feeling like a million dollars.
2. Starbucks, Kyoto
This one's for all the old souls who love to sip their coffee in quaint, warm places. There is a Starbucks in Japan's ancient capital of Kyoto and it might just be their most beautiful one yet.
The cafe is located in Ninen-zaka, in a 100-year old renovated building, that boasts of all the traditional Japanese elements. Think of locally-made kimono silk scrolls, picturesque gardens with stone water basins, and sculptures.
The cafe has tatami mat seating on the floor, and per tradition, customers are asked to remove their shoes and sit on cushions.
3. Starbucks Hualien Bay Mall, Taiwan
How about having a cup of coffee amongst minimalist containers in Taiwan?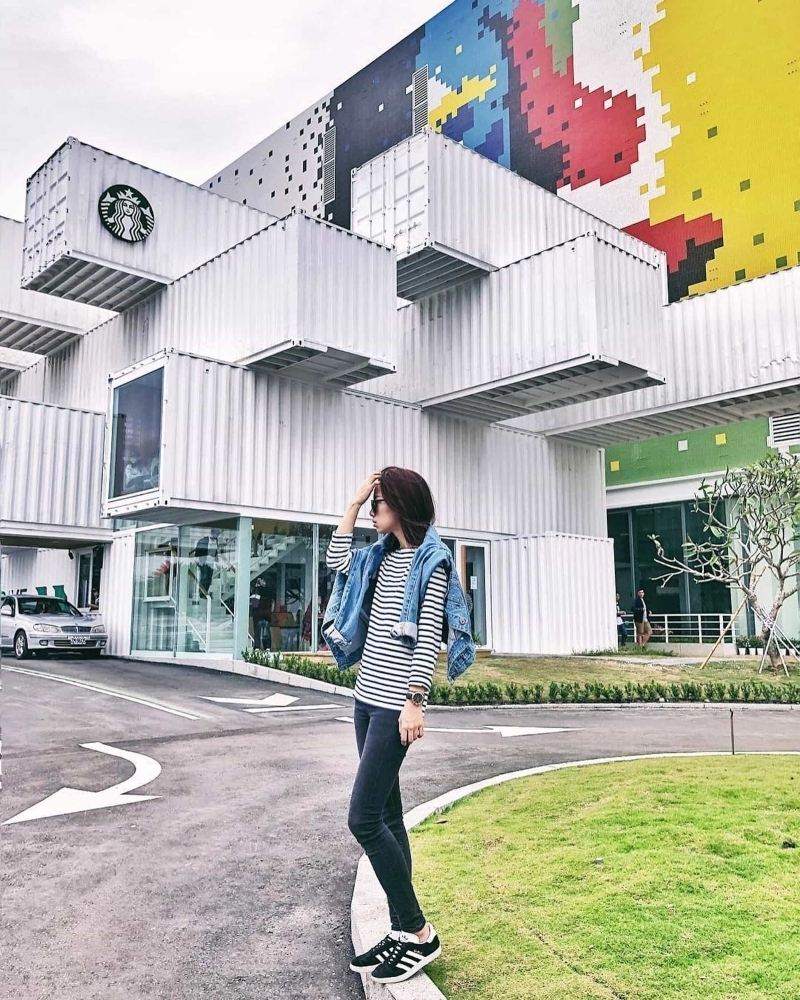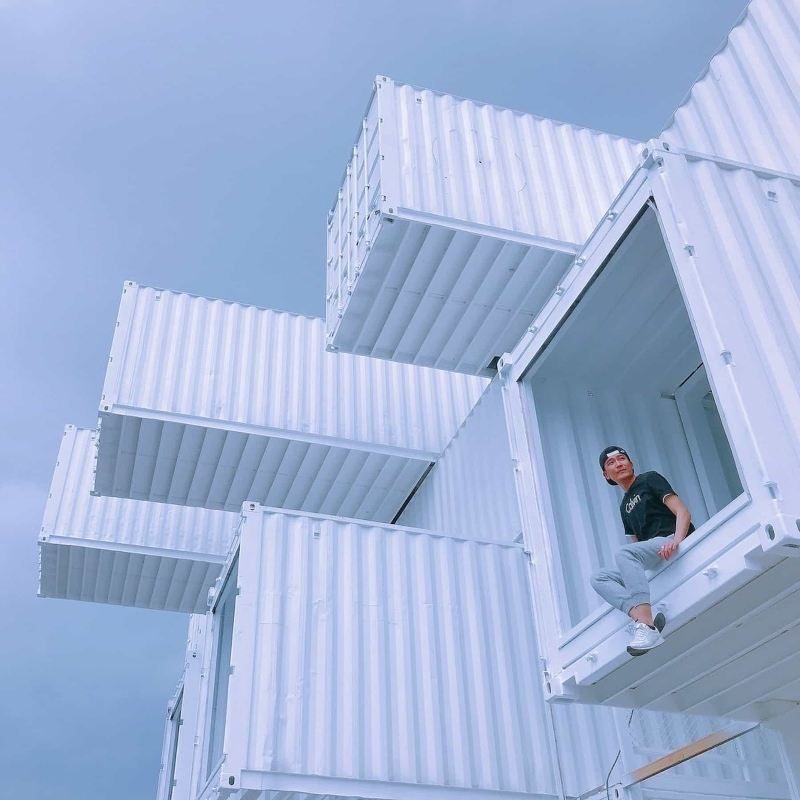 Starbucks in Hualien City is designed by using 29 large shipping containers painted white and stacked at random angles to give it a modern minimalist tone. The stacking is so LIT that it's the interiors too just take your breath away!
4. Starbucks Capucines, Paris, France
If Marie Antoinette was to step out for coffee, this is probably where she'd go! If you're in Paris, all you need is this place, your favorite Starbucks with a slice of cake and you're doing the most Parisian thing ever.
Set in a 17th-century building with stunning interior decor, this one's very close to Paris' Opéra Garnier, so do stop by!
5. Starbucks Famille Park, Seoul, Korea
Korea is always taking its cafe game to the most unimaginable of decors. Starbucks Famille Park is one of the most beautiful cafes in Korea.

The building has a glass dome, wooden paneled interiors, lots of light, and a stunning centerpiece decor with flying birds that will only make your coffee more divine.
6. Starbucks Reserve Dewata, Bali, Indonesia
This coffee sanctuary is the largest Starbucks in Southeast Asia and is basically a daydream!
Spanning over 20,000 square feet with its coffee seedling nursery, you can pick out of 100 handcrafted beverages like Lavender Latte, House Affogato, and Origin Flight, and many more, in uniquely designed traditional mugs that you won't get anywhere else.
7. Starbucks Train, Switzerland
No, we are not bluffing. There is a Starbucks store that literally moves in Zurich, on an actual train. The two-level car has seating for 50 people, and customers can order from their seats or head to the counter. You know the drill, grab some coffee, find a seat, and enjoy!
Watch out for this iconic Switzerland detail: special dials resembling watch faces are built into the tables upstairs, each with a number on it to facilitate ordering!
8. Starbucks, Al Seef, Old Dubai
The internet is literally obsessed with Starbucks in Old Dubai, which looks straight out of Star Trek. This one has an old rustic shack layout, that merges with the traditional architecture of Dubai's Old Creek style that surrounds this store. Definitely, one of the most coolest Starbucks stores you'll ever visit!
9. Starbuck Ketchum — Idaho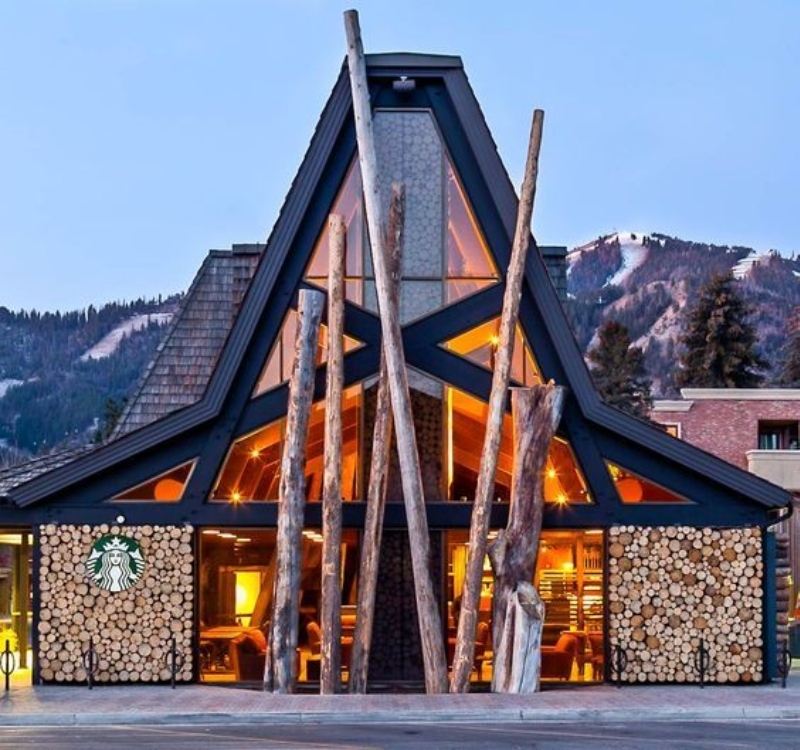 This rustic Starbucks is located inside of an old church, that's very close to the popular ski spot Sun Valley. This one also has a separate meeting room that was earlier a bank vault. The outside is cool AF, built with natural wood and stones to meet the surrounding ski lodge exteriors.
10. Starbucks Drive-Thru, Tukwila, Washington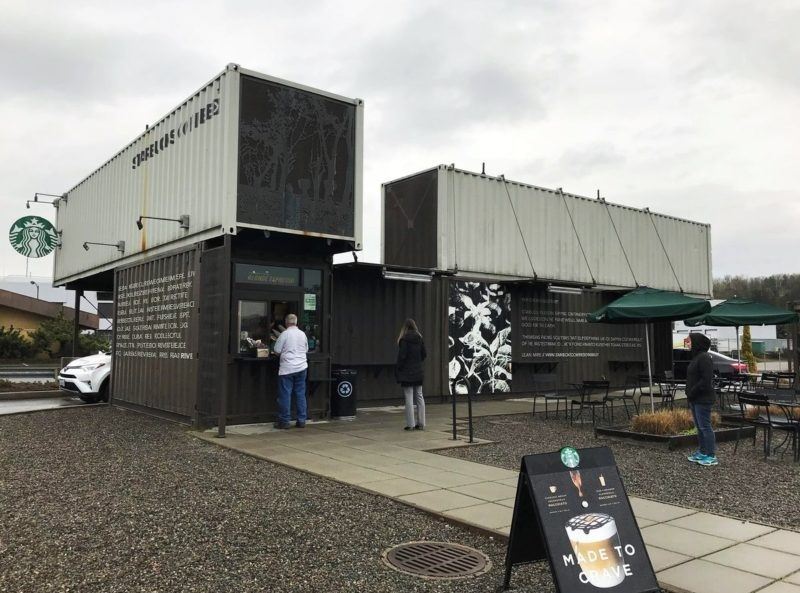 via Business Insider
The "Reclamation Drive-Thru" in Tukwila, Washington is not just one of the most stunning Starbucks stores, it also saves money, energy, and the planet while you order your coffee. The place is made of four shipping containers that were once used to transport coffee and the store harvests rainwater that nurtures its green surroundings. The tiny Starbucks usually has not more than a trio of baristas but will clearly win your heart with its intentions.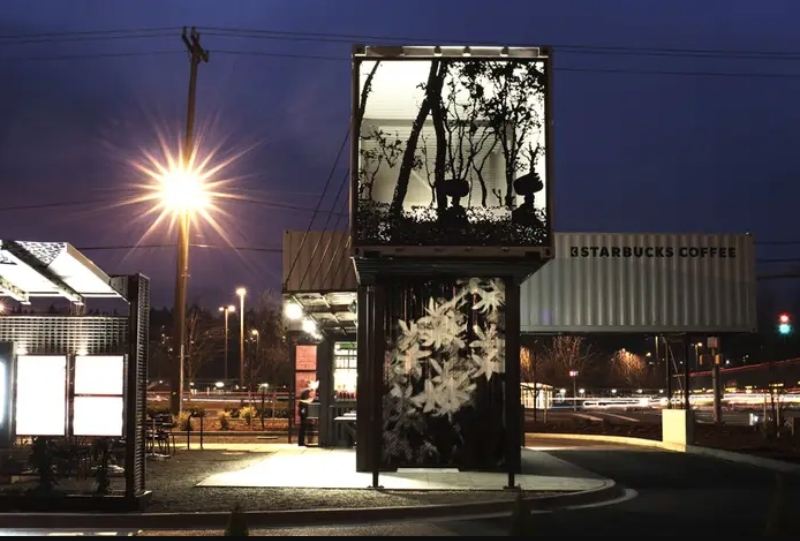 Bonus: Starbucks Ski-Thru, Squaw Valley Resort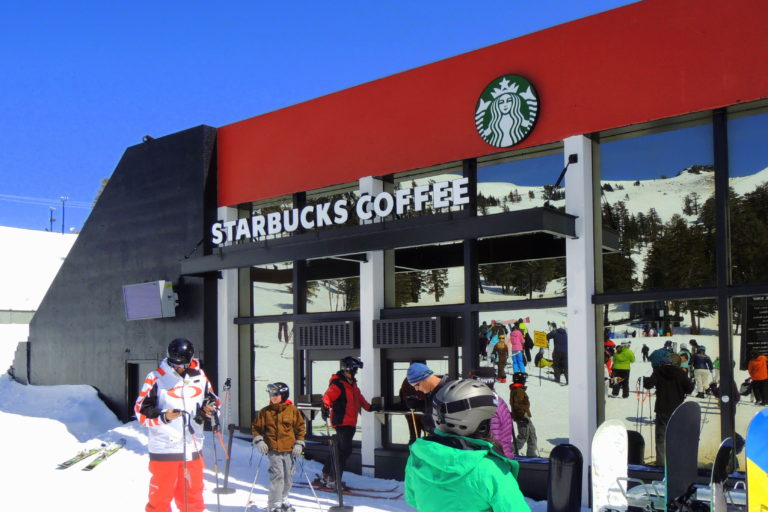 Definitely making it to the world's coolest and stunning Starbucks stores list is their first and only "ski-thru" window at the top of a mountain. You just swoosh in, get your coffee, and swoosh out!
Watch: Did you know the origin story of Starbucks? Here's an inspiring video that takes you through Howard Schulz's journey from rags to riches!