When it comes to dogs, there is no limit to their affection. And sometimes this affection, even if it's uncalled, can leave people stunned. Actor Numan Ertuğrul Uzunsoy was performing on a street in Turkey when a stray dog interrupted the performance to comfort him.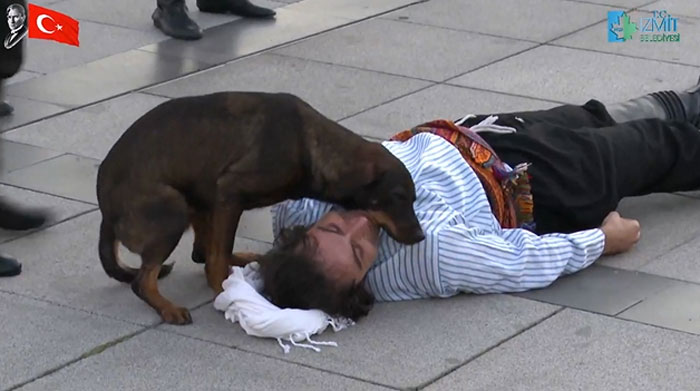 İZMIT BELEDIYESI
The actor, pretending to be hurt, was lying on the ground, when one member of the audience, a stray dog decided to help! The cutie interrupted the play, thinking Numan needed to be comforted.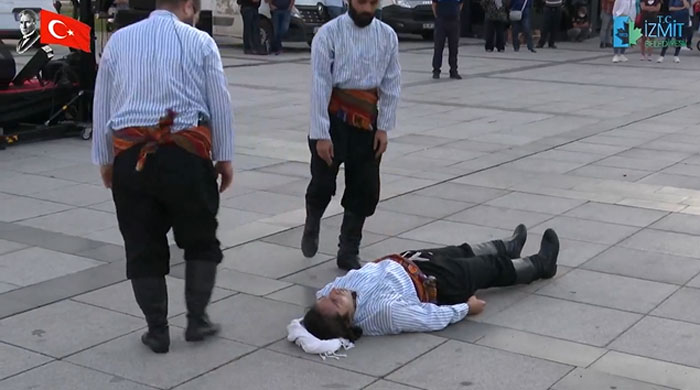 İZMIT BELEDIYESI
Realizing what was happening, Numan couldn't help but leave the character with a smile. The audience too was happy to see the reaction and didn't mind the affectionate pause! Eventually, a crew member escorted the sweet dog off stage.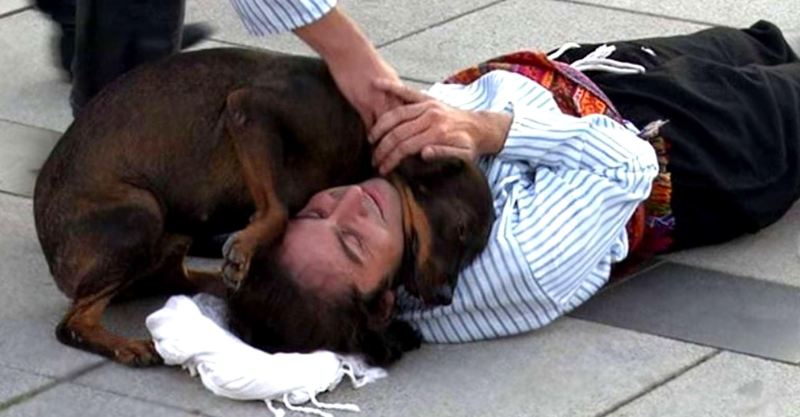 İZMIT BELEDIYESI
Numan, who is also an animal lover and has been going back to the spot, to find the sweetie and help him find a home. Let's hope both of them reunite, and this time, the dog finds Numan up and healthy!

Here's the video capturing the whole act:
And we are crying…🥺