A kitten was recently found "in distress" in North Carolina. And now, it has gotten a new home! The kitten got its happy ending with a police officer who rescued it.
According to a Facebook post, two Durham police officers, E.L. Masnik and J.N. Rowsey were on their routine patrol when they spotted a tiny kitten near Linwood Avenue and Dawkins Street the department.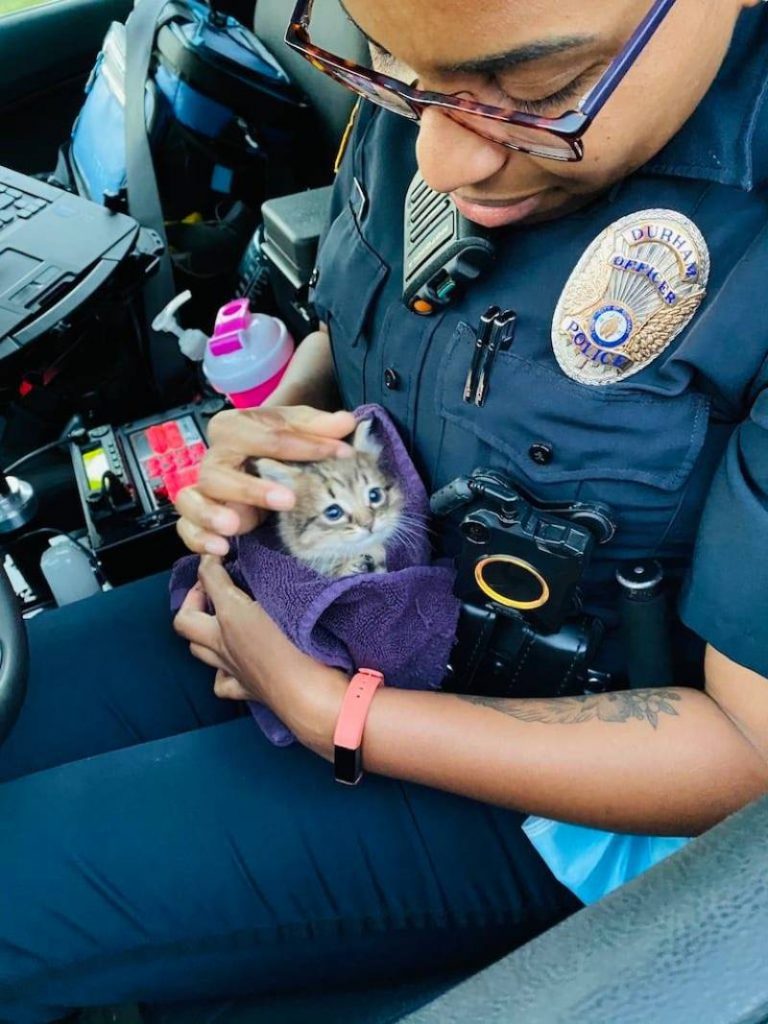 Durham Police Dept.
The tiny kitten was all alone, scared, and in distress. And the officers decided to lend a helping hand to the kitty.
Both the officers searched the entire neighborhood to find the kitty's owners but "had no luck."
Related: 17 Cat Accessories That Will Simplify Every Cat Owner's Life
"We couldn't leave the kitten in the street," Masnik said, according to the Facebook post.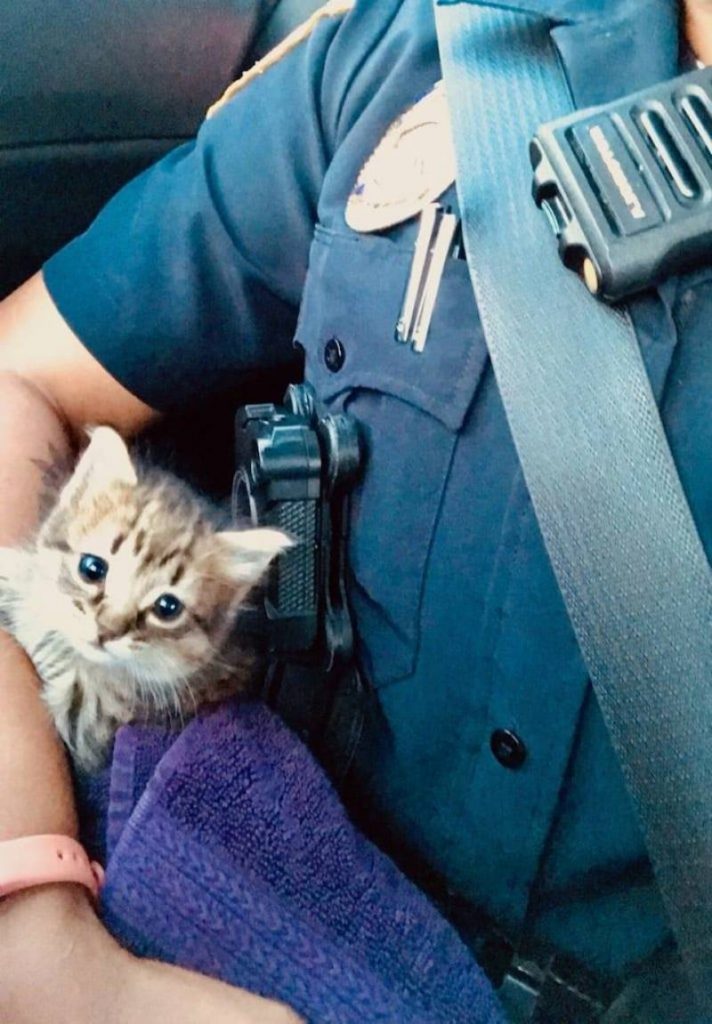 Durham Police Dept.
So, Officer Rowsey decided to take this adorable kitty home. And soon, their lives were changed for the better. After spending a brief time with Officer Rowsey, the kitty chose her as her new mom. And Rowsey was extremely happy about it.
"The kitten, who has not been named yet, quickly made itself comfortable and appears very happy to have found a new home with Officer Rowsey," police said.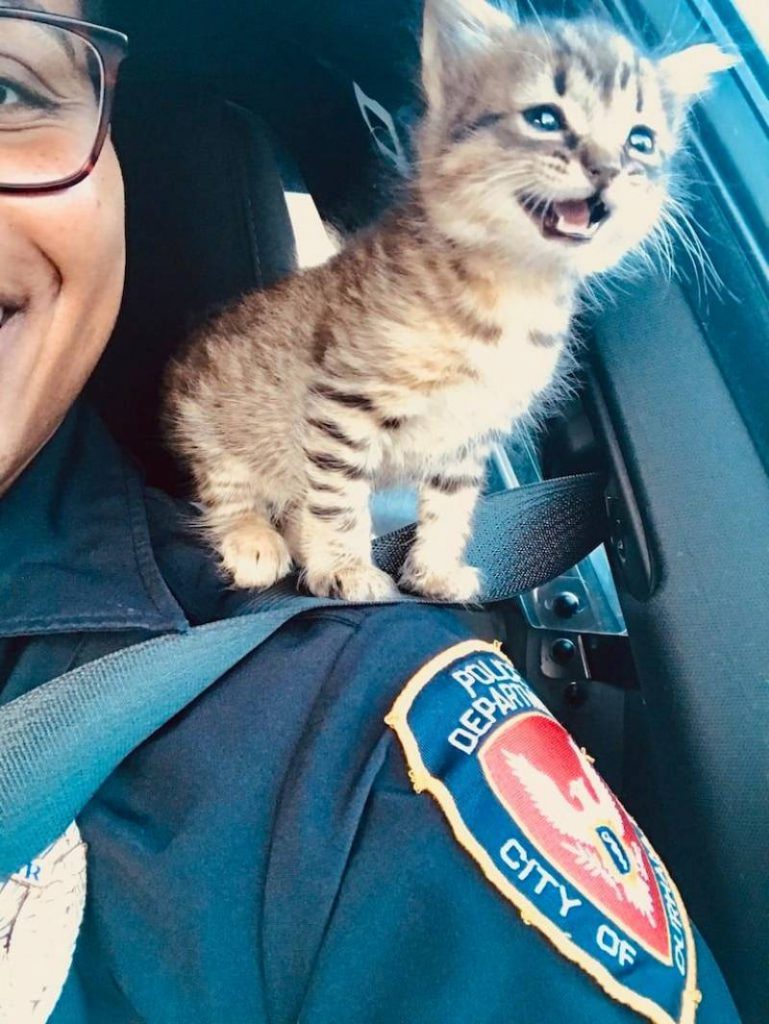 Durham Police Dept.
Rowsey now had the world's cutest new sidekick. What actually began as a routine patrol has now led to an amazing friendship of a lifetime.
Related Articles:
Meet Quimera, A Rare Two-Faced Cat Who's Just Too Damn Adorable
Protective Hen Keeps A Litter Of Three Kittens Safe Under Her Warm Feathers
Rescue Kitten Truffles Wears Specks For Children To Make Them Feel Confident