Beave the beaver, who is living with Nancy, a licensed wildlife rehabilitation specialist, has over 700,000 TikTok followers. What made him famous?––the rescued baby beaver dams everything from anything in his rescuer's house.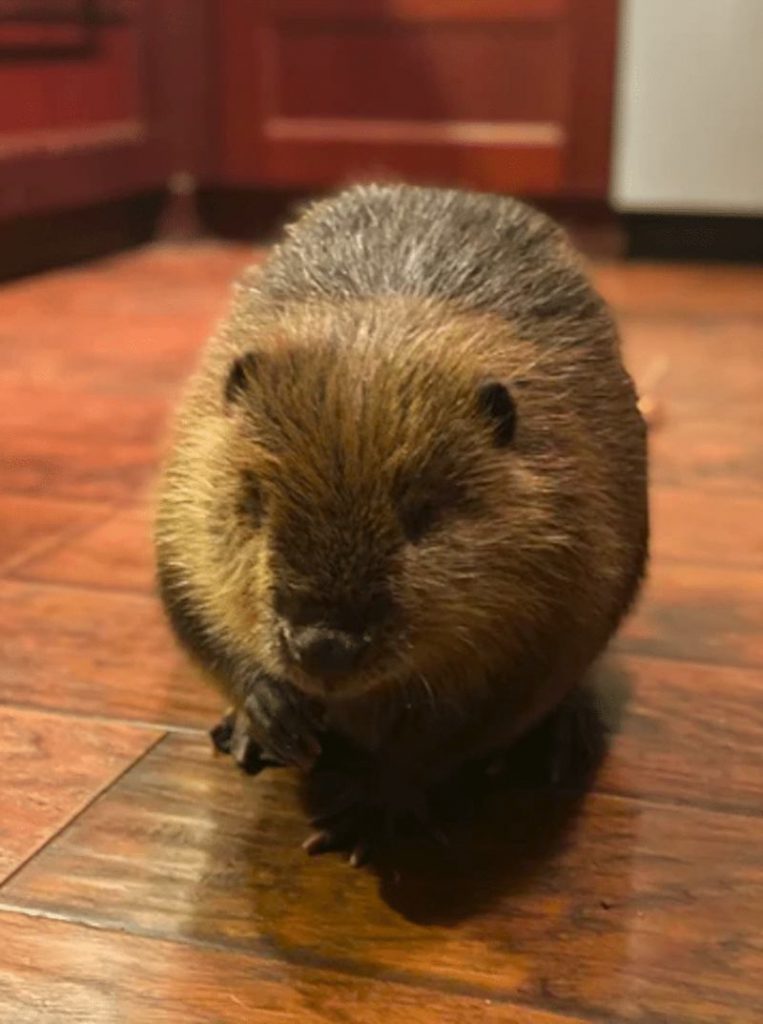 Beave was just 3 weeks old when he was brought to Nancy. Nancy committed to looking after him for at least two years. Cause this is the amount of time it takes for adult beavers to teach young beaver everything they need to know for their survival.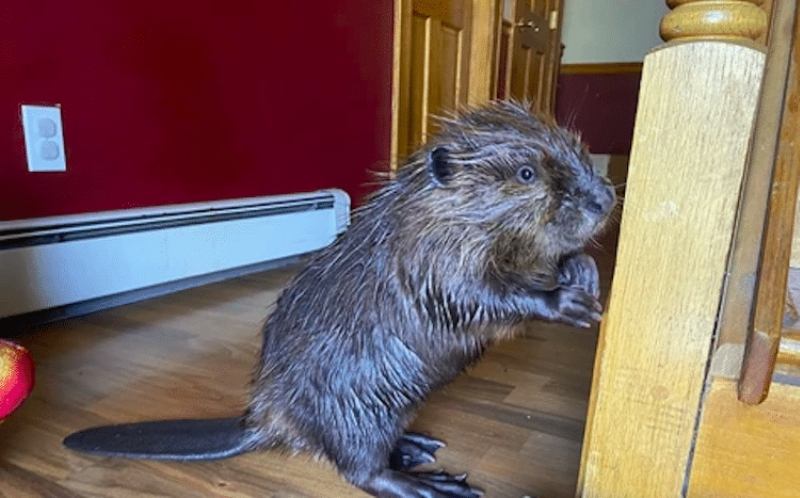 Beave spends most of his time indoors, but that hasn't stopped him from acting like a wild beaver. He feels a strong urge to build dams. And while other wild beavers use sticks and logs, Beave uses random household objects–– from pillows and shoes to toilet plungers and mats.
Watch him build a dam using anything he gets in the house:
His instinctual behavior creates a lot of extra housework for Nancy. "He dams pretty much every evening. When I clean it up, he just rebuilds!"
Nancy believes that Beave's parents were killed. They couldn't have abandoned him as adult beavers are highly protective of their young.
Beave still has a lot to learn before he starts living in the wild. Nancy is sure that he will be ready in two to three years. Once he starts showing signs of aggression, which is totally natural, Nancy will take this as her cue to give him some space (usually beavers show aggression when it's time to mate).
Nancy plans to give Beave a "soft release,"––– she will let him stay outside in an outdoor pond while she gradually reduces human contact. Soon, Beave will leave the pond and start his new life in the wild. "I will distance myself from him as he will to me," she says. "Then all of a sudden he won't be there anymore, as he has decided to set out and get a mate."
She explains in more details why she has Beave:
For more updates on his rehabilitation progress follow on TikTok, YouTube, and raising the wild.
Also Read: Meet This Ohio Judge Who Gives 'Creative Sentences' To Animal Abusers