If you live alone, loading an entire dishwasher with some dishes is neither economical nor environmental-friendly, which is why we have the perfect solution for you! The Farberware FDW05ASBWHA Complete Portable Countertop Dishwasher. Let's learn what this dishwasher has to offer to us.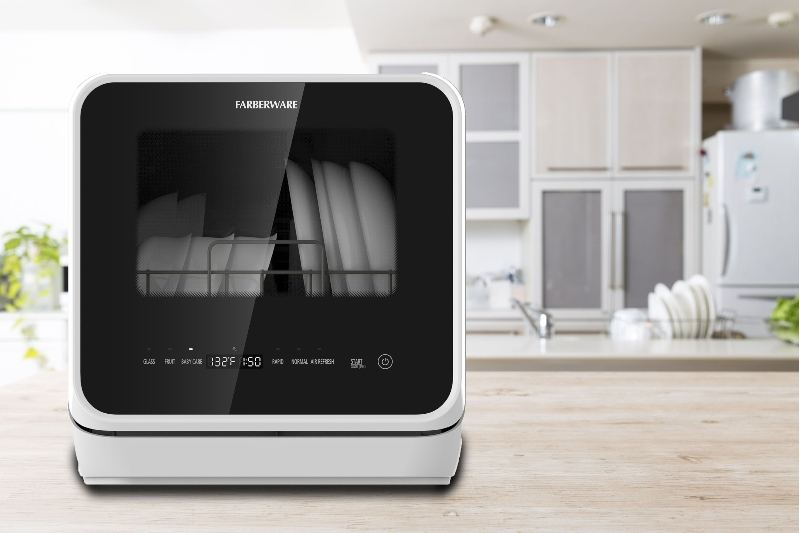 A cool feature about this dishwasher is that it gives you the choice of built-in tank so you don't really need a water hookup. However, there is a water hose included with the dishwasher for a direct kitchen hook up. Well, that's pretty handy now, isn't it?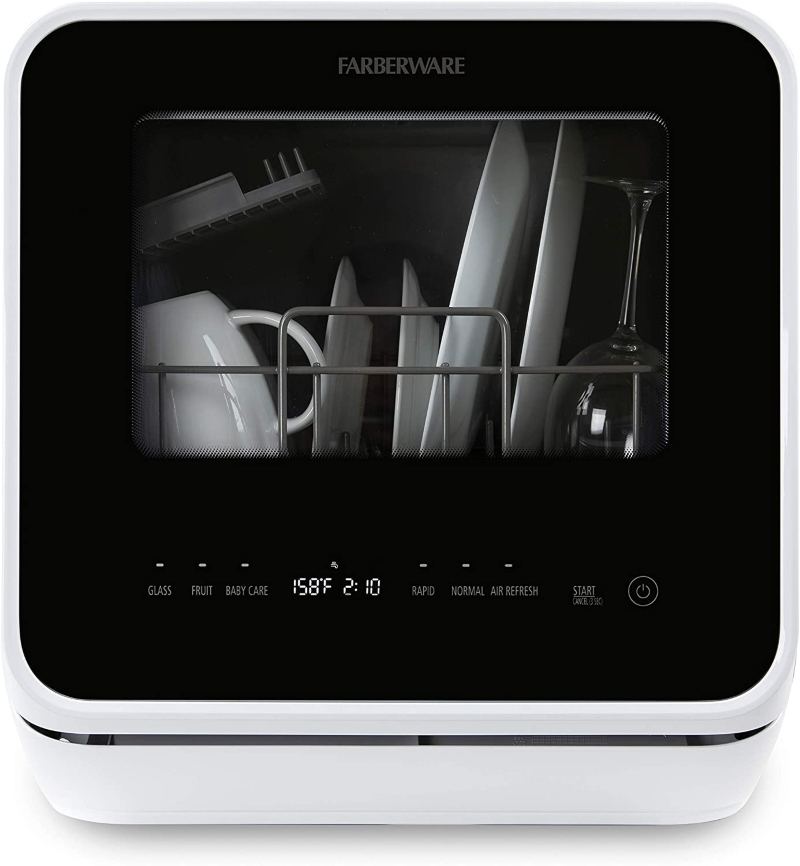 This portable dishwasher can easily accommodate dishes up to 12-inches in diameter and is also ideal for apartments, small-sized houses, and campers/RVs.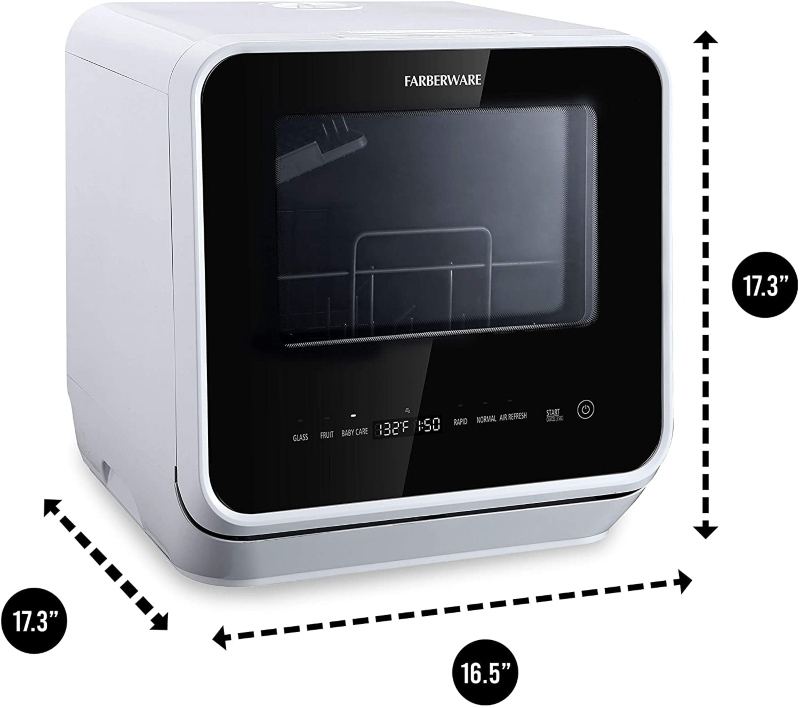 It offers you five wash programs namely – Normal, Fruit Wash, Rapid, Baby Care and Glass. The lower and upper spray arms are what give the dishes that streak-free deep cleaning.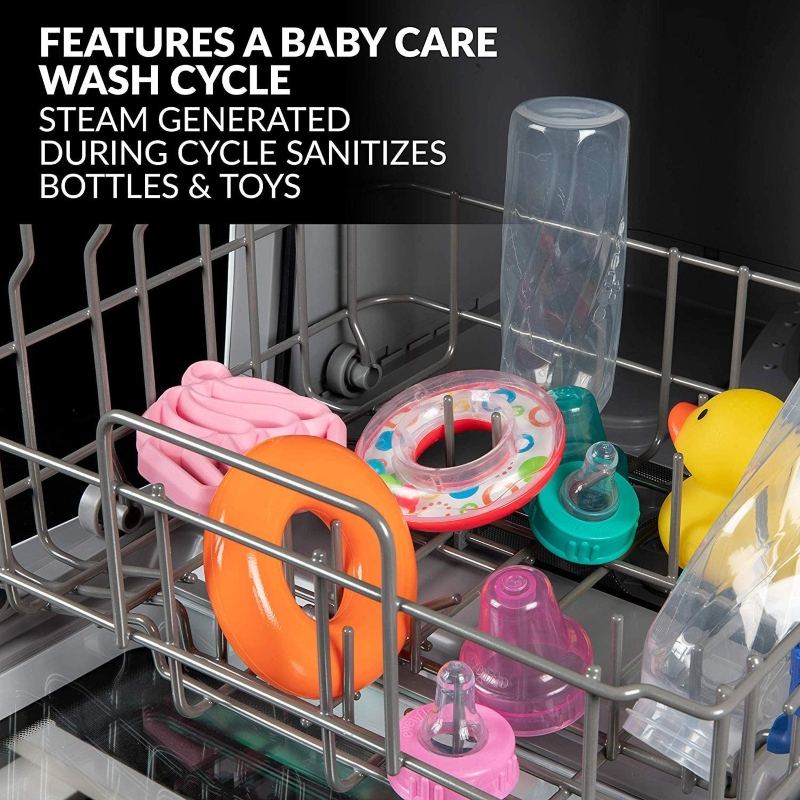 It comes with a fruit basket so that fruits and vegetables can be cleaned and serve directly from the dishwasher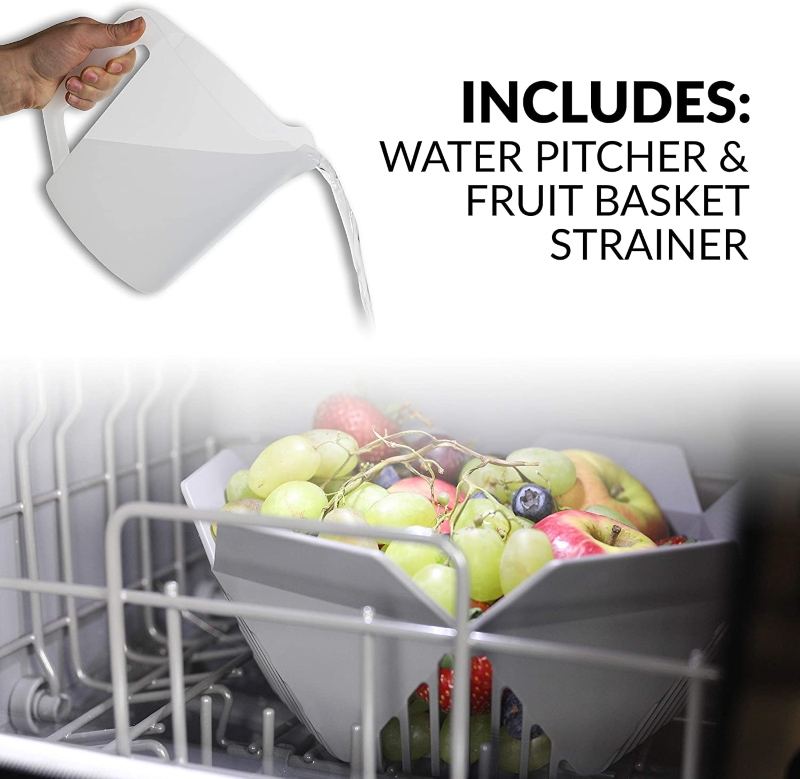 You can also monitor the cleaning process, thanks to the see-through glass-front.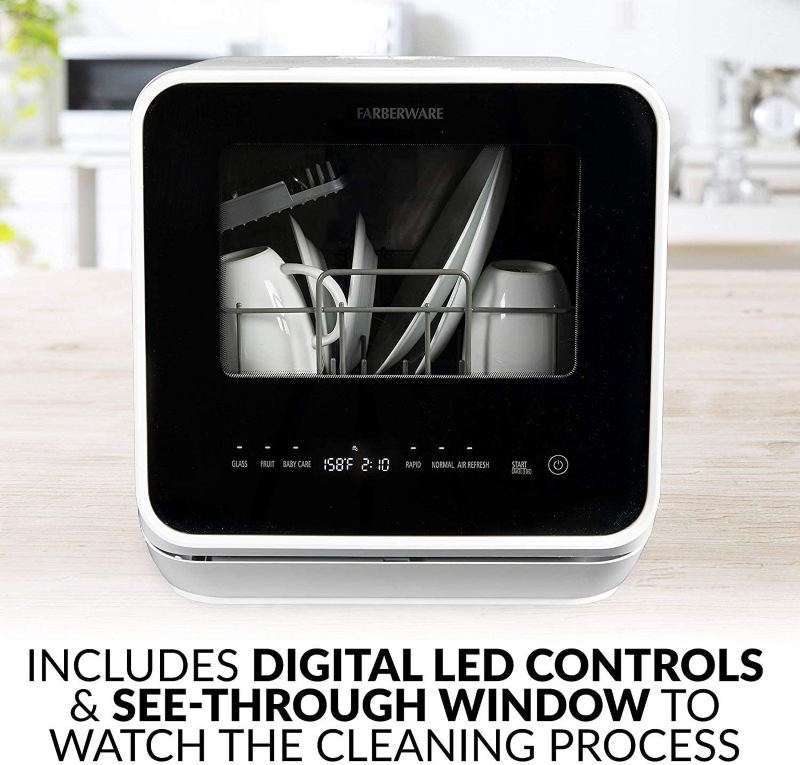 Here's what some of the users had to say about the dishwasher.
Customer Review / Joshua Hutchings –
"I love this dishwasher. I love that it has a tank because my kitchen is set up in a way that makes it difficult to get the dishwasher close enough to the sink to hook it up. I keep it on my kitchen table and let it drain into a stockpot that I keep on a chair."
Customer Review / Whitney –
"We bought this for our apartment in the city that doesn't have a built-in dishwasher. It's an awesome sleek countertop dishwasher with no sink hookup necessary, which I have not seen before. It does give you a hook-up option if you would like. You simply plug it in, pour water into the dispenser and press start. It's pretty cool to watch the cycle through the glass window and I must say, it's very quiet. Looks great and is very light and portable. "
Customer Review / Katherine –
"I just love this in my RV. Now I know my dishes are clean and sanitized!!!
Smaller than all the other ones so it fit on my counter top without taking up so much space and I didn't have to modify my water faucet as I can just pour 5 liters in the top and it heats up the water and washes without a direct water hookup.
Was well worth a little extra money!"
Now that you have a good grasp over how amazing this portable dishwasher is, what's the hold up? Get one for yourself today at an affordable price of $500.
Click here to buy now!
Feature Image Credits – Amazon Customer/Aggie & Instagram – @thefoyager
Related Articles:
Electric Can-Opener, A Blessing In Disguise You Didn't Know You Needed!
15 Essential Kitchen Tools That All Home Chefs Swear By!
22 Creative DIYs To Put Your Old Kitchen Utensils To Use!
We hope you love the products we recommend! All products featured on Munchable are independently selected by our editors. If you buy something through our retail links, we may earn a commission on the sale. Oh, and FYI — prices are accurate and items in stock as of the time of publication.