Time and again we've seen different renditions and interpretations of the historically famous art piece Mona Lisa. Be it in the form of photographs or other paintings. But we've seen nothing like an adaptation with this Nigerian Model…
A Nigerian photographer creates the famed portrait of Mona Lisa with a beautiful Nigerian Model, Lucynder Osunde – @lucynderosunde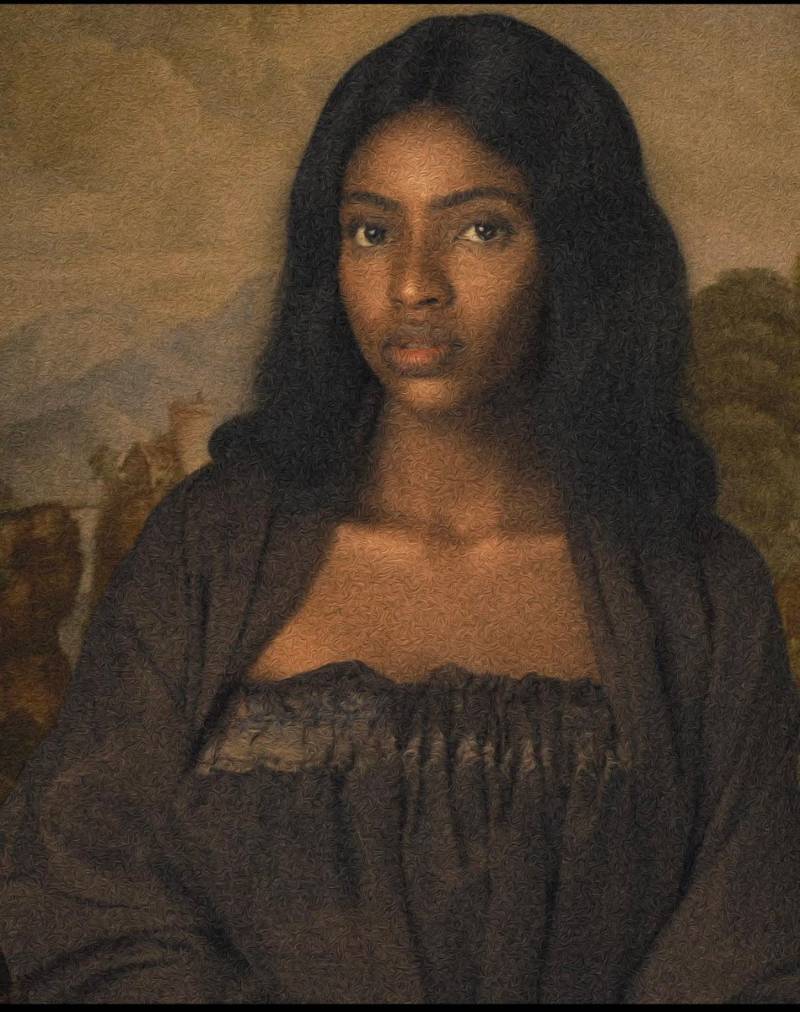 As a result, the Twitterati instantly took to praising the photographer's work and Nigerian model's beauty.
Not only is she a model, but also a published author of the book, 'Jar of Hearts'. Here are some other shots of the model with her well-defined features and absolutely striking beauty, for instance.
Well, this Nigerian photographer's portrait has definitely set the standard's high for the next rendition to come. Don't you think?