Christmas is all about harmony, peace, and happiness. Decorating the Christmas tree and making delicious food with family are some of the ways we make memories that last a lifetime. And just like how each family has its own tradition and rituals, there's a century-old tradition between Nova Scotia and Boston.
Canadian forces in the US's twitter account shared a heartbreaking story that tells a tale of a tradition it honors annually.
Each year Nova Scotia sends a Christmas tree to Boston.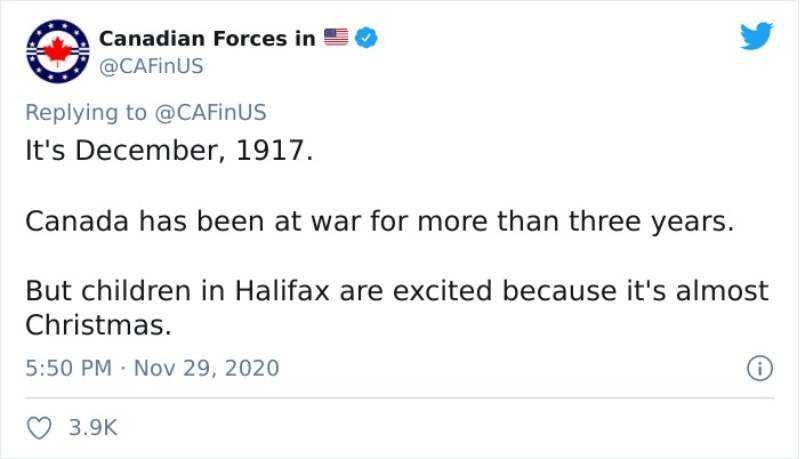 During WWI, two ships collided off the coast of Halifax Harbor. It is considered one of the greatest disasters in Canadian history.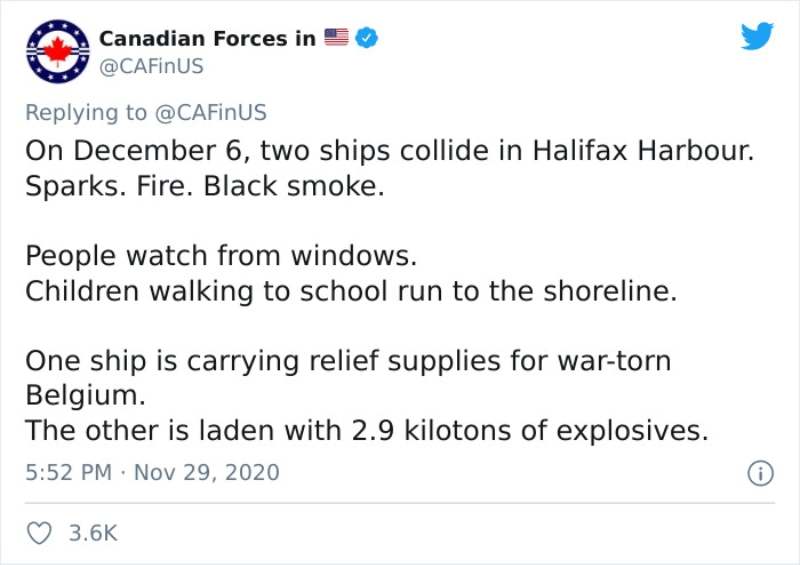 A fire onboard the Mont-Blanc (ship) led to a massive explosion that devastated the Richmond district of Halifax.
An Intercolonial Railway dispatcher, Patrick Vincent (Vince) Coleman learned of the dangerous cargo & remembered that an incoming passenger was due to arrive at the railyard within minutes.
He returned to his post alone and continued to send out urgent telegraph messages to stop the train.
His message was responsible for bringing all incoming trains around Halifax to a halt.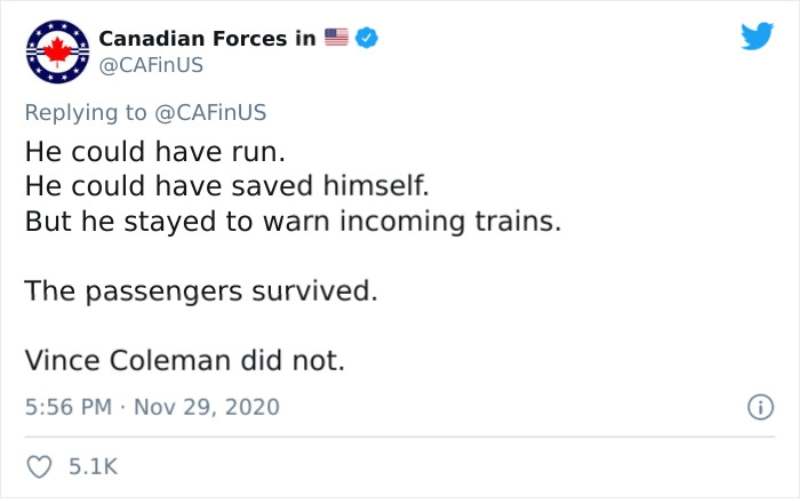 The blast was the largest human-made explosion at the time.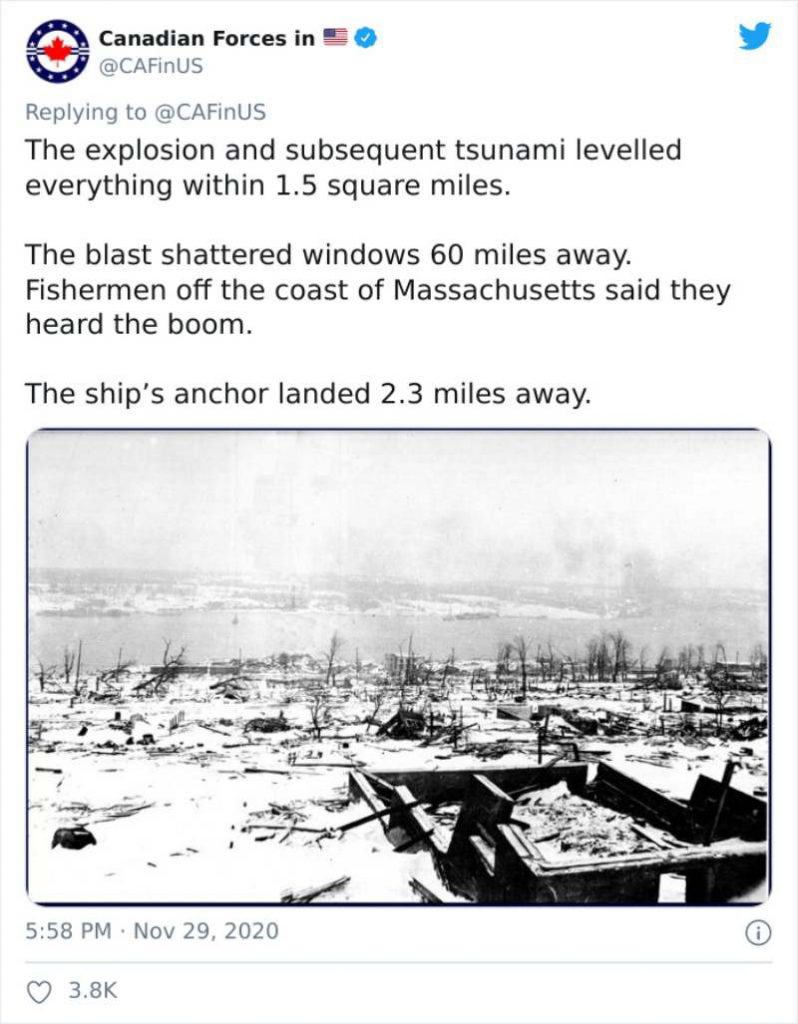 Relief efforts were hampered due to a blizzard that blanketed Halifax with 16 inches of heavy snow.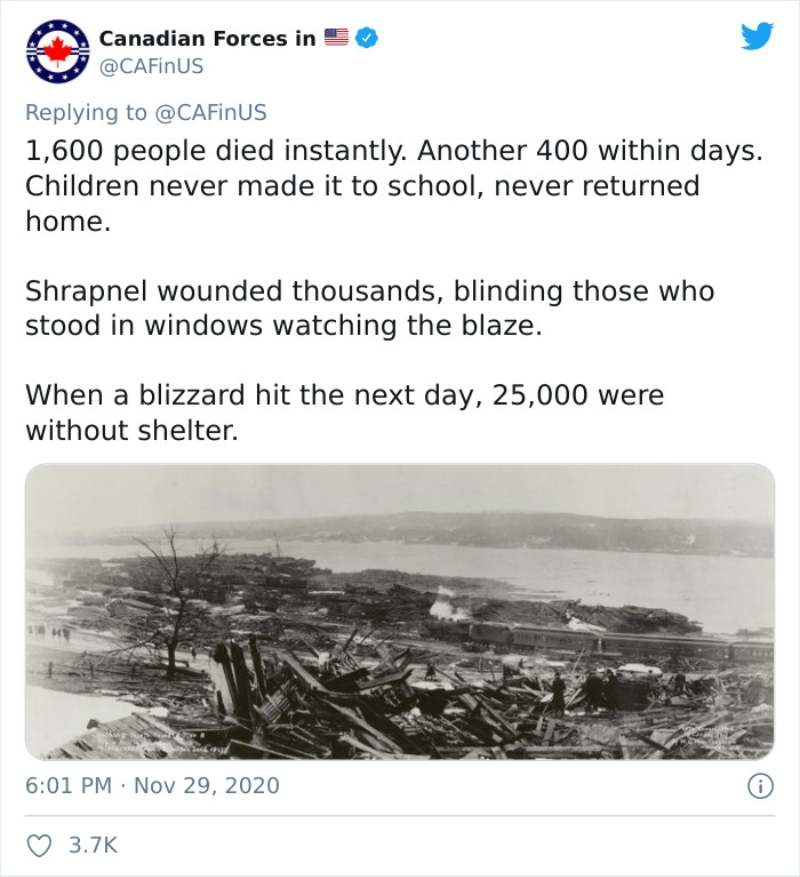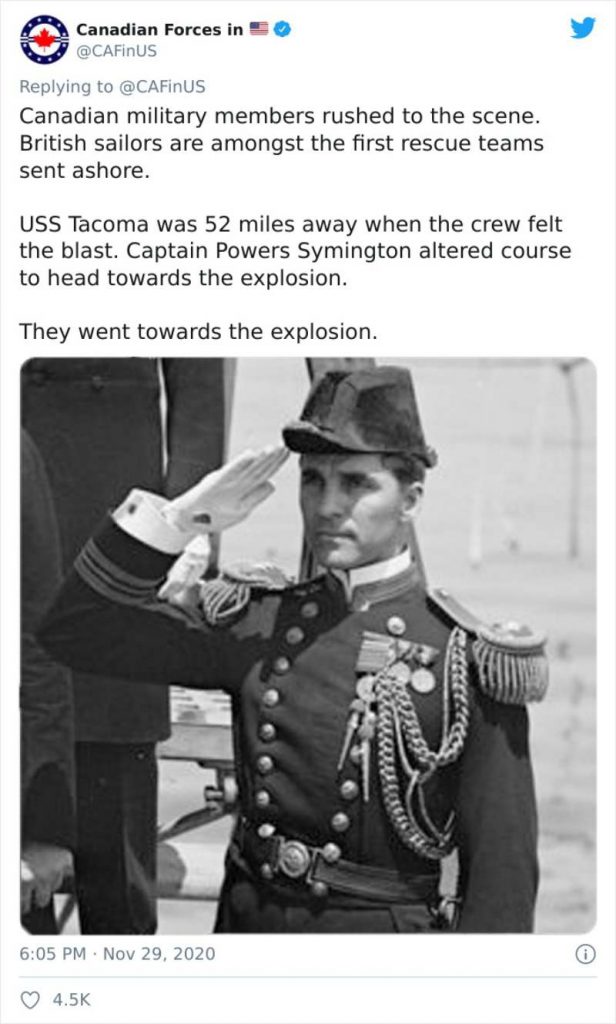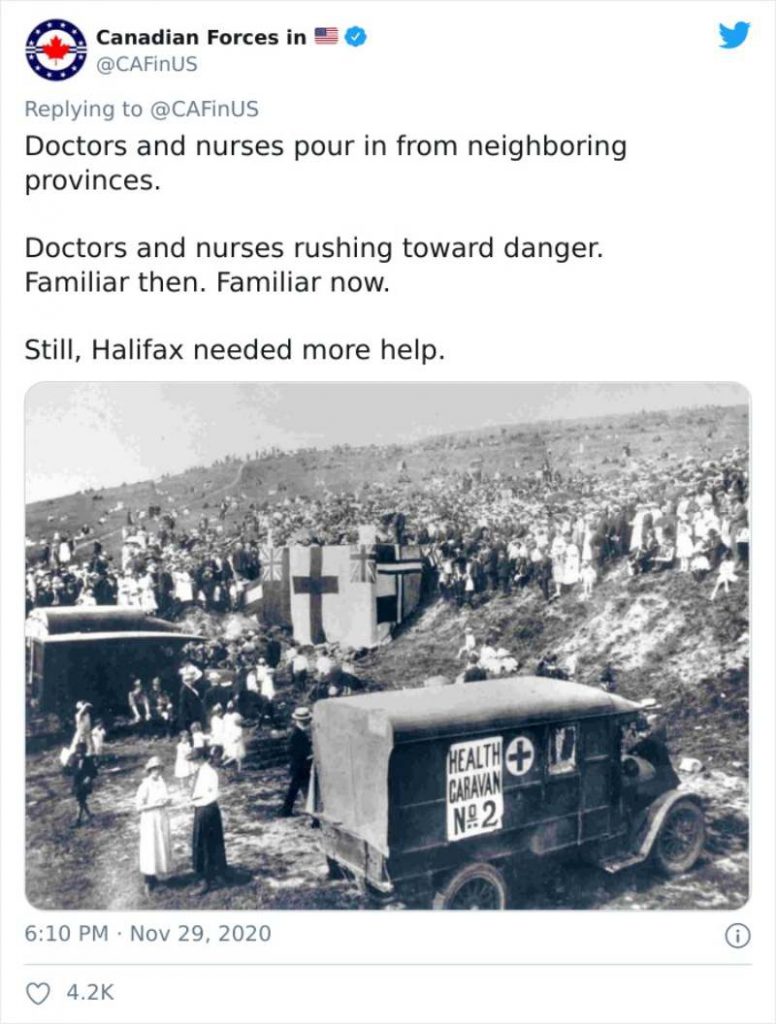 Halifax was in need of assistance and help in whichever manner they got.
In this time of need, Boston offered significant aid, deepening its relations with Nova Scotia.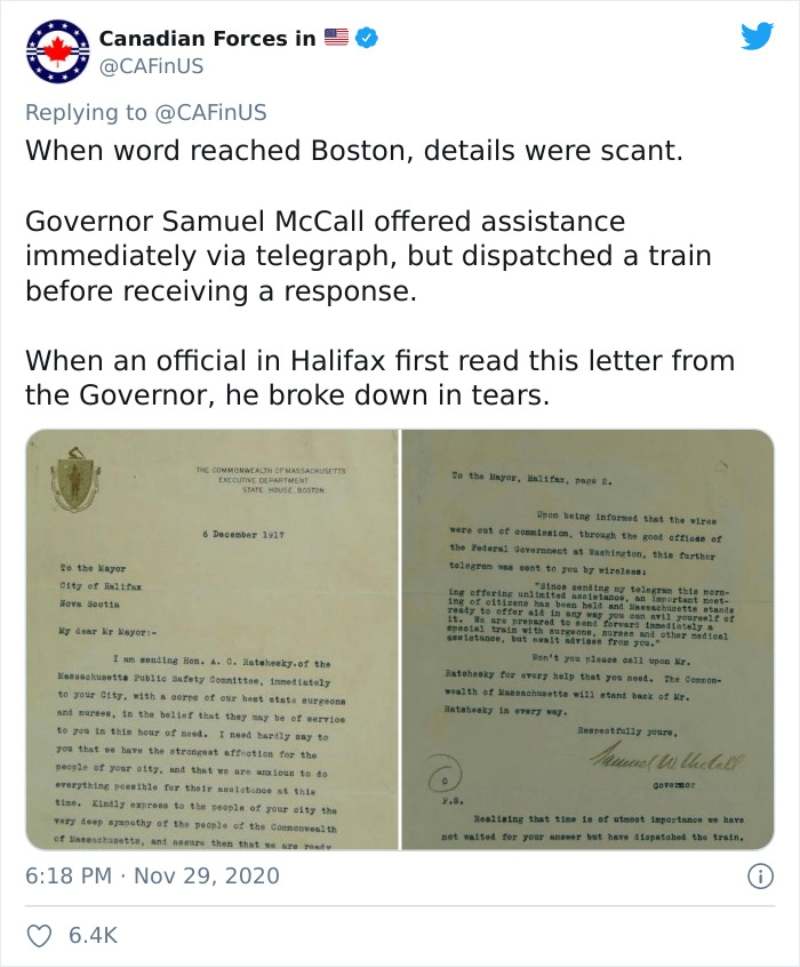 Massachusetts raised a total of $15 million for relief efforts and immediately dispatched healthcare professionals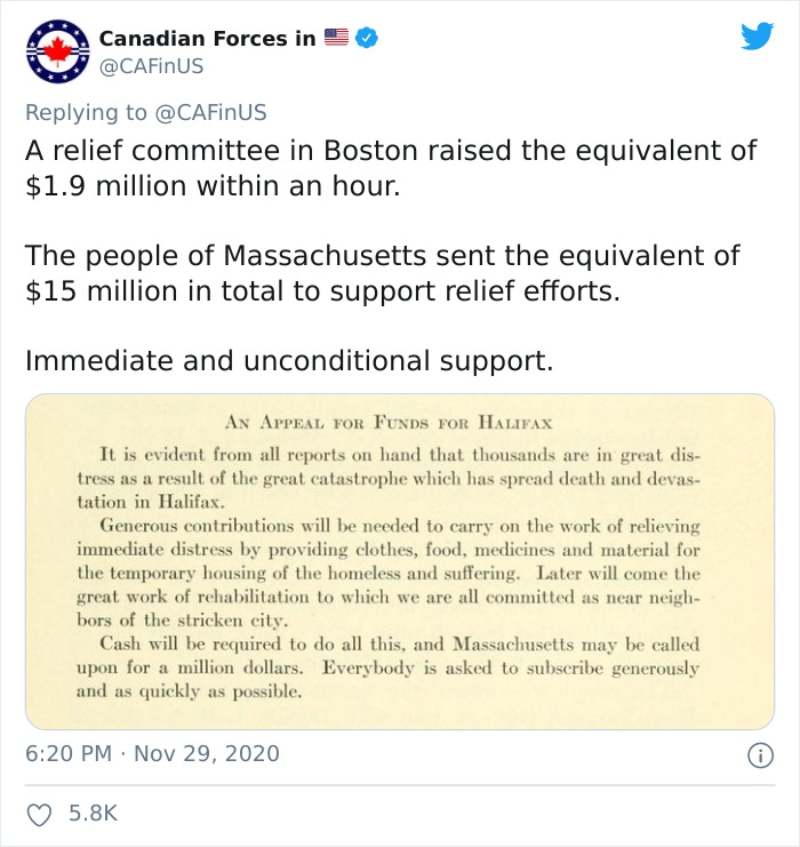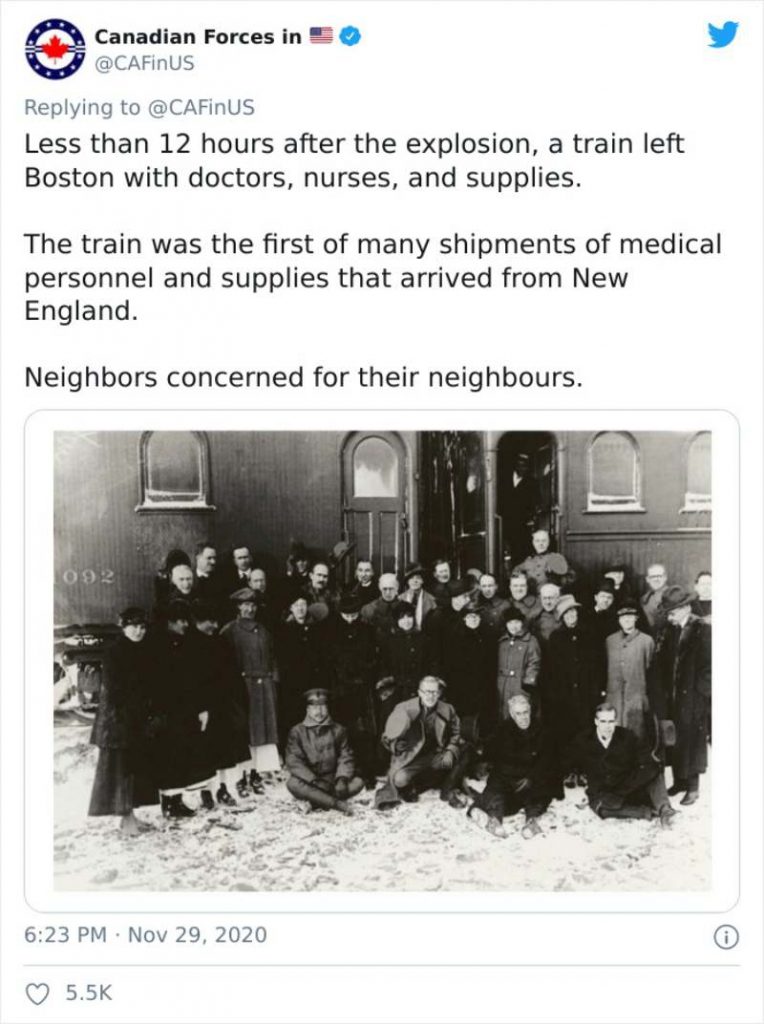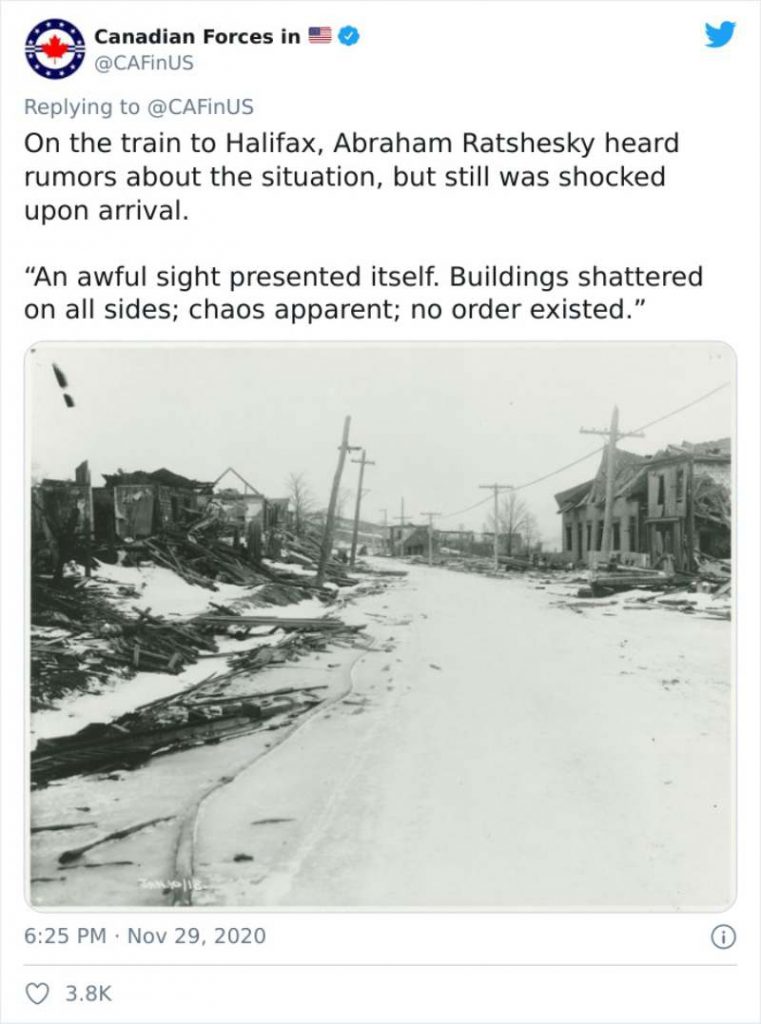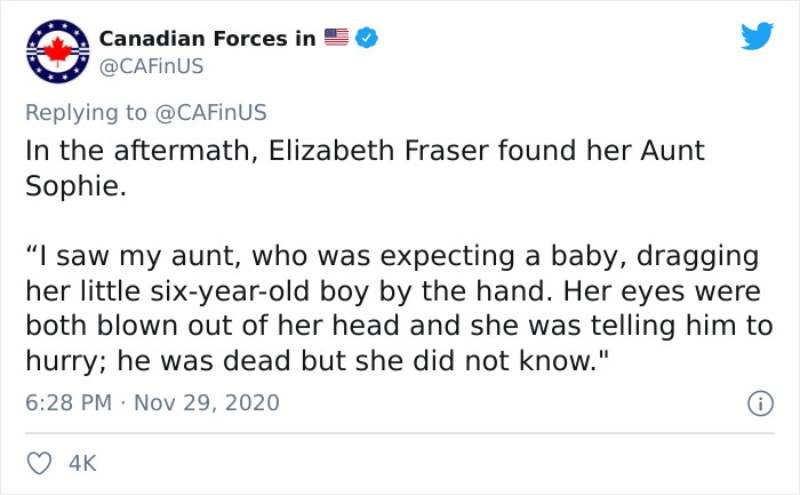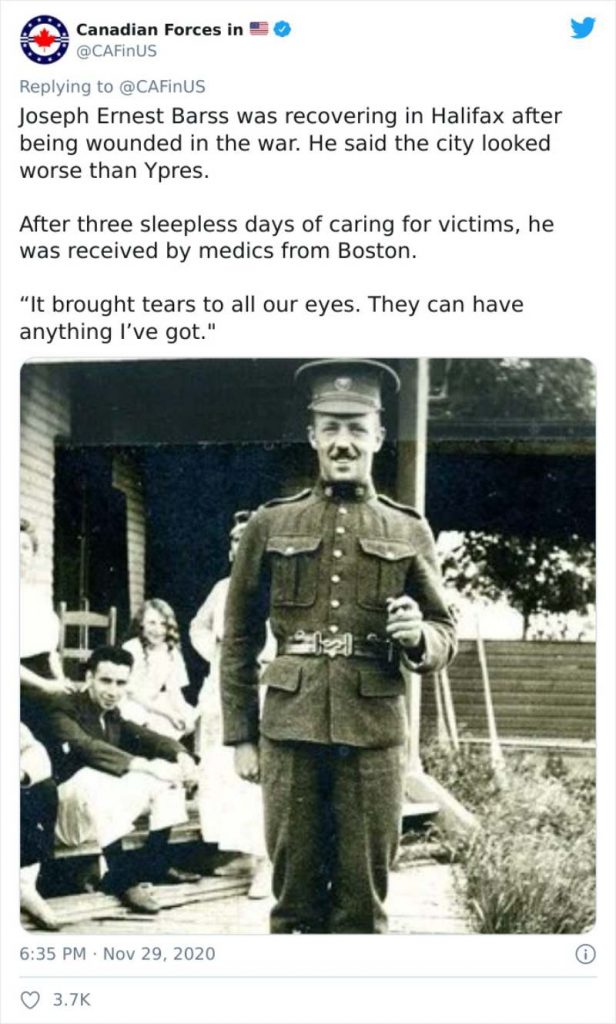 With the help of U.S., temporary housing and a military hospital were constructed, ensuring Halifax's recovery.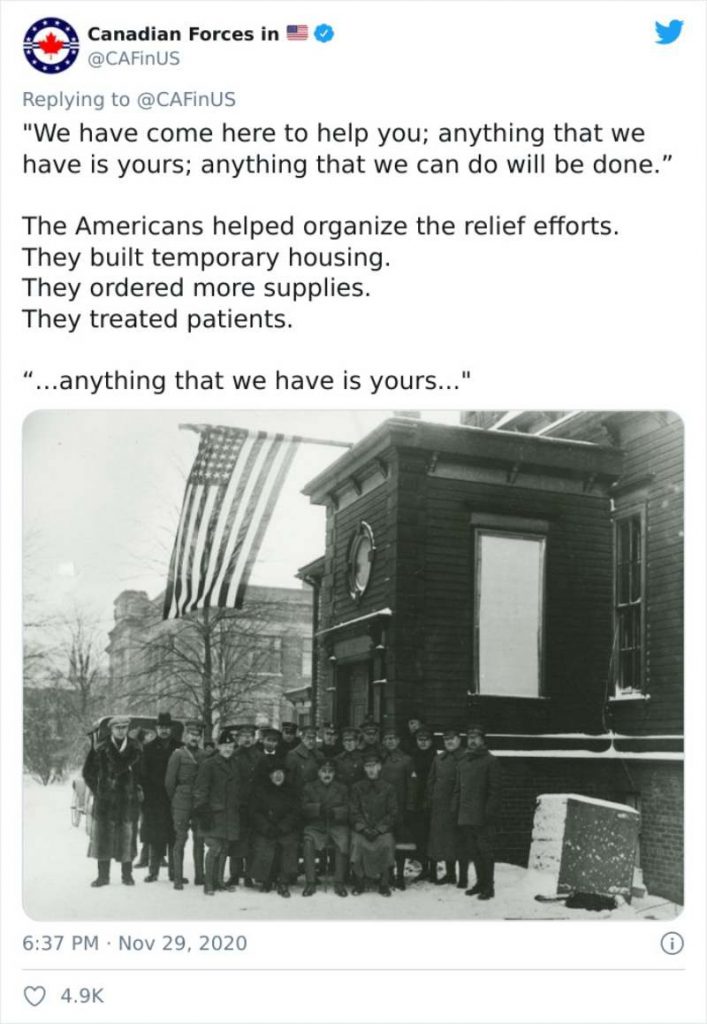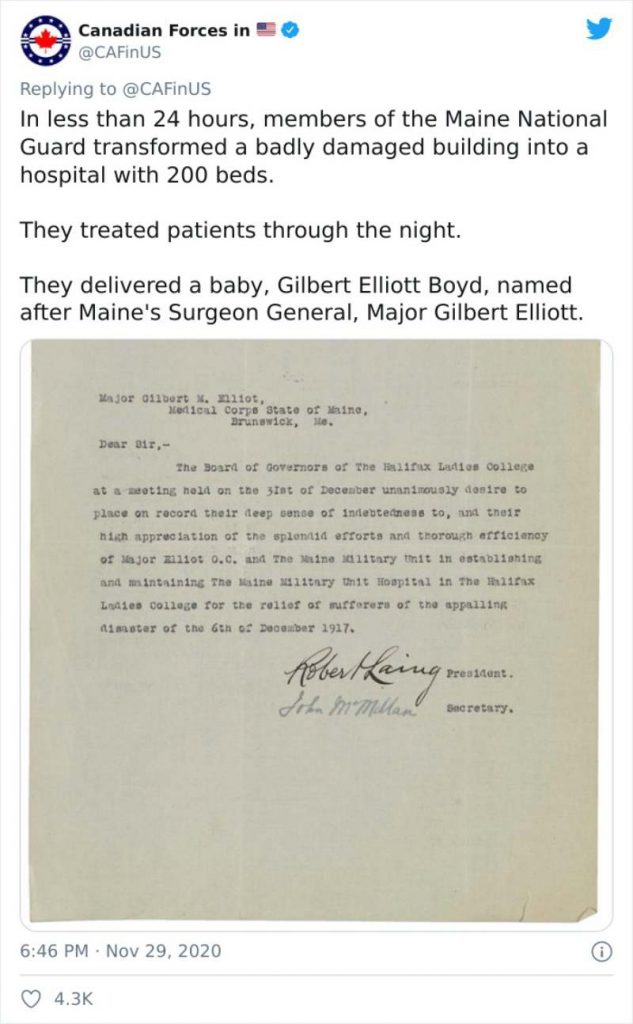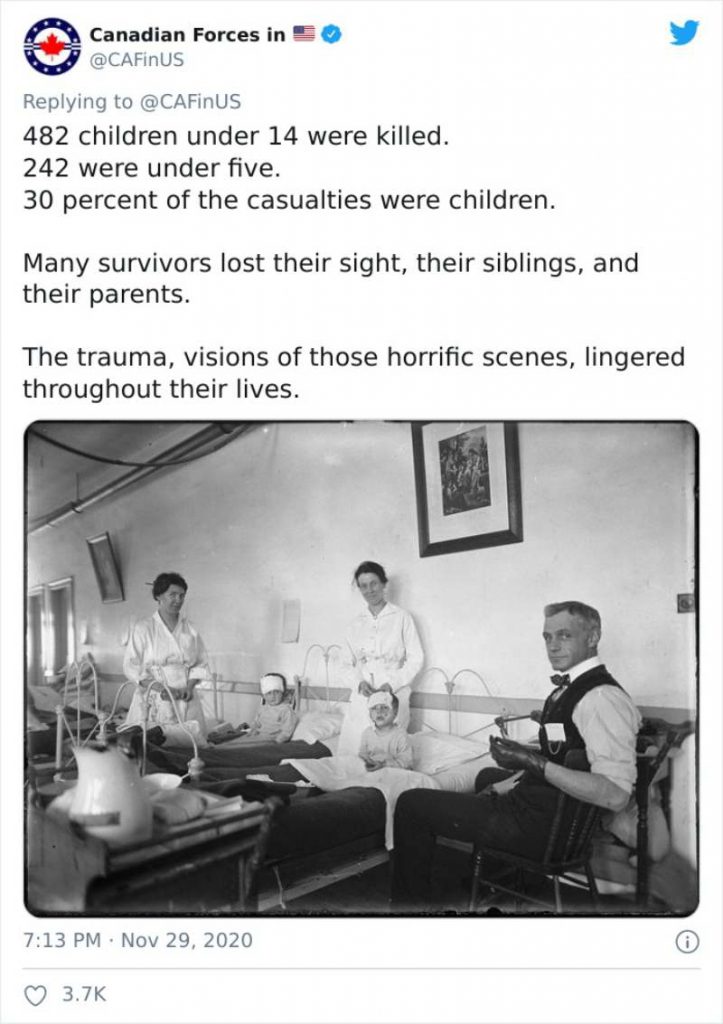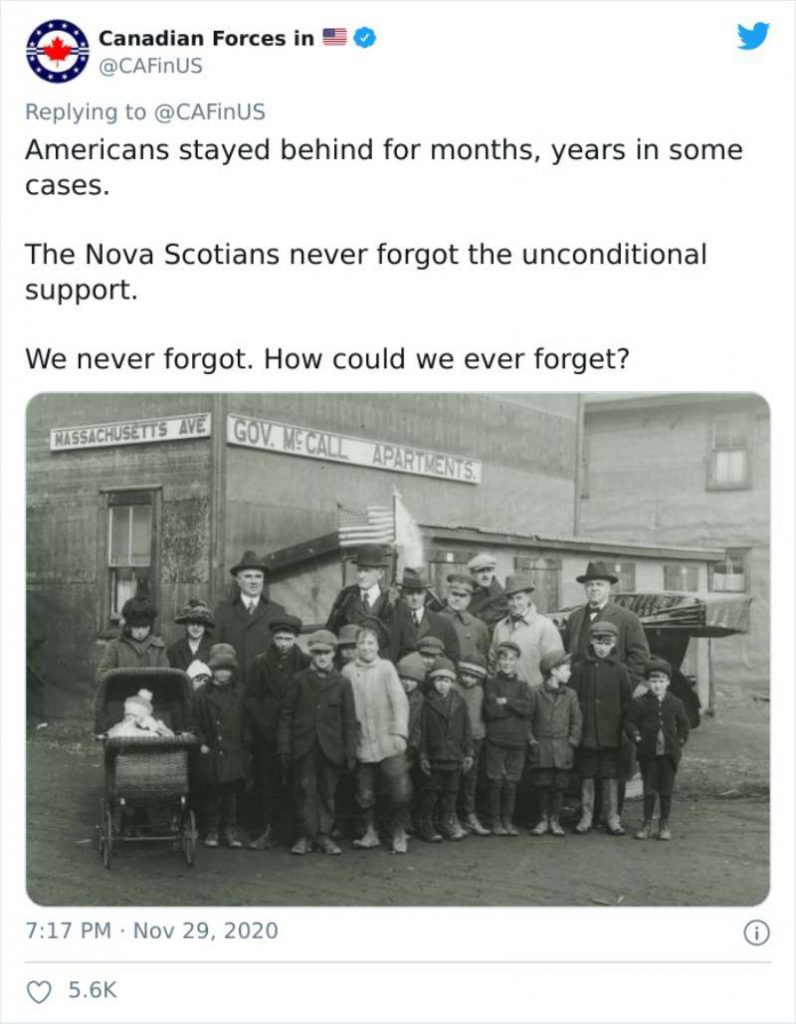 Now, to express the gratitude and commemorate the help it received, each year Nova Scotia sends a Christmas tree to Boston
Tweet Credits: CAFinUS
This year, even amidst the COVID-19 pandemic, the tree made its annual journey from Nova Scotia's wilderness to Boston Common. This year's tree carries the special weight of honouring health-care workers, both during the explosion's aftermath and the pandemic.
Isn't it amazing? What are your thoughts?
If you liked this article then check out 20 Photos So Emotional You Would Want To Believe In All Things Good