Who doesn't like a cake? In 2020, literally, everything has been cake! Social media has been full of people slicing shoes, tennis balls, and what not! But how exactly did this happen? Meet Natalie Sideserf, a Texas-based baker who creates freakishly realistic cakes that are super tasty!
Her cakes are works of art and we guess that her early career of being a sculptor has paved the way for achieving this unimaginable dessert.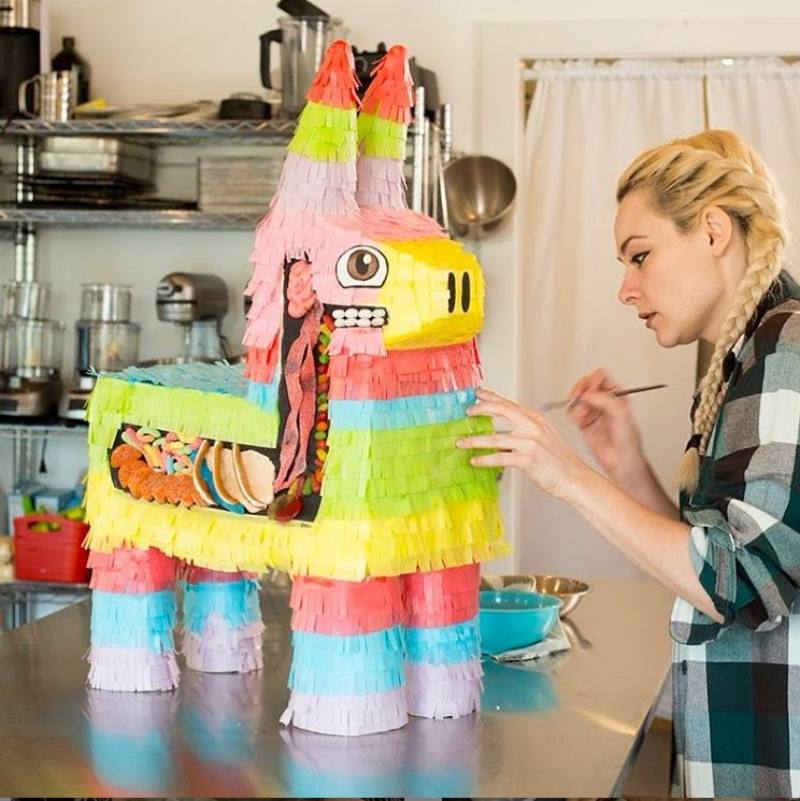 Interestingly, she took up to baking only after her friend insisted and requested to make a cow-skull cake for the birthday. Her friend pointed out that it would be just like sculpting.
From baking Yoda, pickle, Michael Scott, Freddy Krueger to her own selfies cakes, Natalie outdoes herself each time.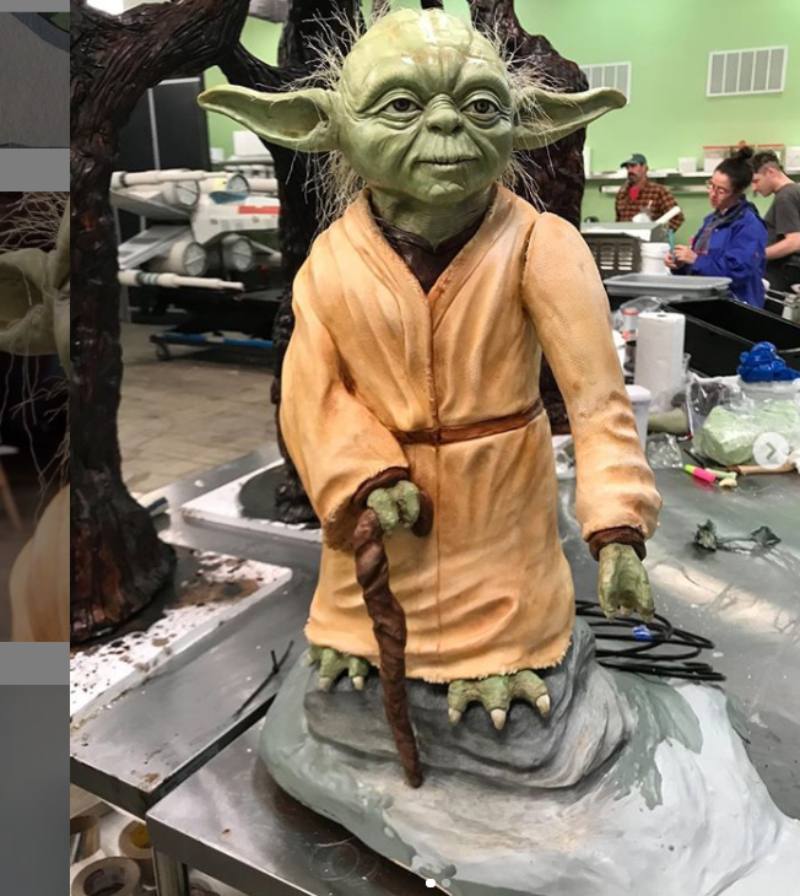 She can make almost anything come to life. From veggies to fruits to animals, nothing is impossible. (Guys, she actually made Game Of Thrones's Drogon!)
She also made a realistically version cake of herself! This beautifully cake is layered with stripes of green buttercream frosting and the outer layer had modeling chocolate. In the finishing touches to her selfie cake, she drew an edible cat-eye makeup.
She runs Sideserf Cake Studio with her husband for almost 8 years. Additionally, she had her own two-season show with him on Food Network, called "Texas Cake House," and has been a guest judge on competitions like "Chopped Desserts!" and "Nailed It!"
Check out more of her art
1. For a moment, we thought it's a real dog. Look at the detailing!
2. This is where the magic began!
3. Spot the difference!
4. Oh my! We just can't…
5. Is there anything she can't do?
She has her own Youtube channel in which she shows how she makes these wonderful cakes. If you like food more than anything else then check out 15 Drool-Worthy Pillows For Anyone Who Loves Food And Naps!