Here's a fun fact: The Irish have a great affection for nature and rural life. The country's first coins even featured pictures of animals! Ireland is full of beautiful places to visit. The relatively small country is situated in the North Atlantic and is like breathing heaven on Earth with every spot equally picturesque.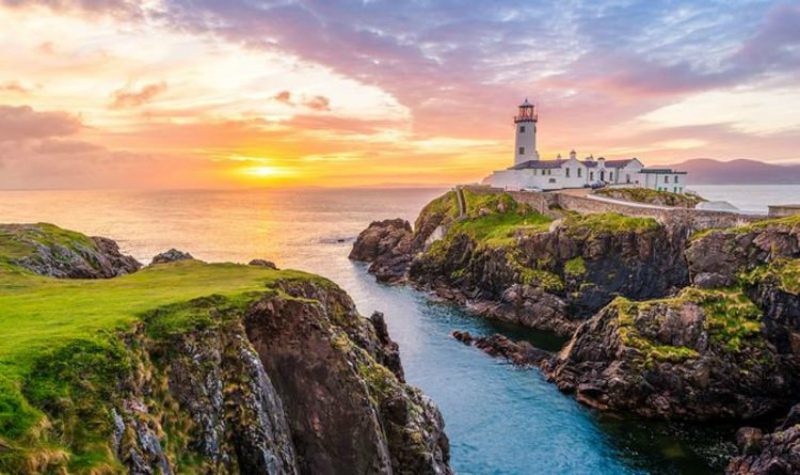 If you are a legit travel bug, you must visit Ireland. Here are some must-see places that are worth both your time and money.
1. Mount Sandel Wood, County Derry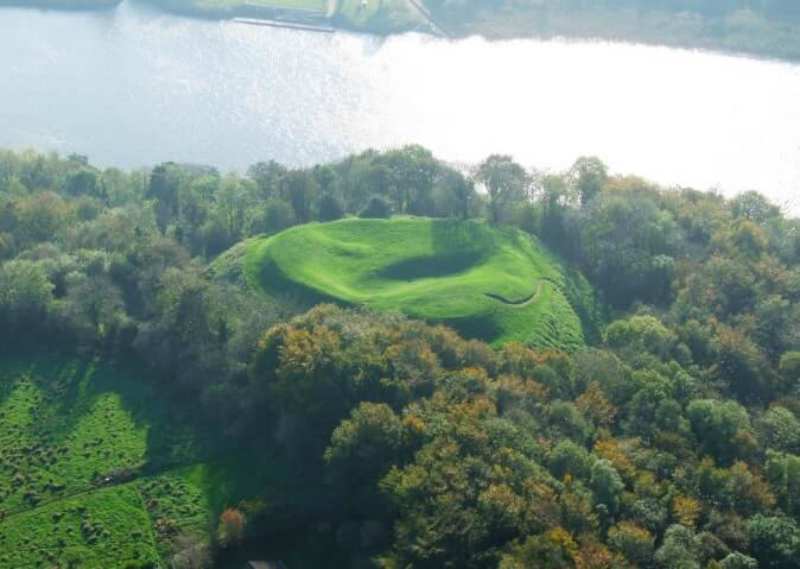 This beautiful forest will not only attract you with its nature but it also has an interesting history. Flint tools were seen on the grounds ie. tone age hunters might have camped and fished for the salmon at this very place, that's why this place is called a settlement of man in Ireland.
How to get here: It is only 2 miles away from Coleraine Town, you can reach the place by just walking.
2. Gougane Barra, City Cork
This is one of the most attractive places in Ireland, the picturesque view of this place will make you want to stay here forever. In the 6th century, Saint Finbarr was supposed to build a monastery but it could not happen, then in the 19th century, this picturesque place became popular for wedding photography. In present, it is a home covering 1.42 square kilometre of the forest, the forest consists of 20 different species of trees.
How to get here: 1-hour bus/ taxi ride to Gougane Barra Forest Park from Cork.
3. Swiss Cottage, Kilcommon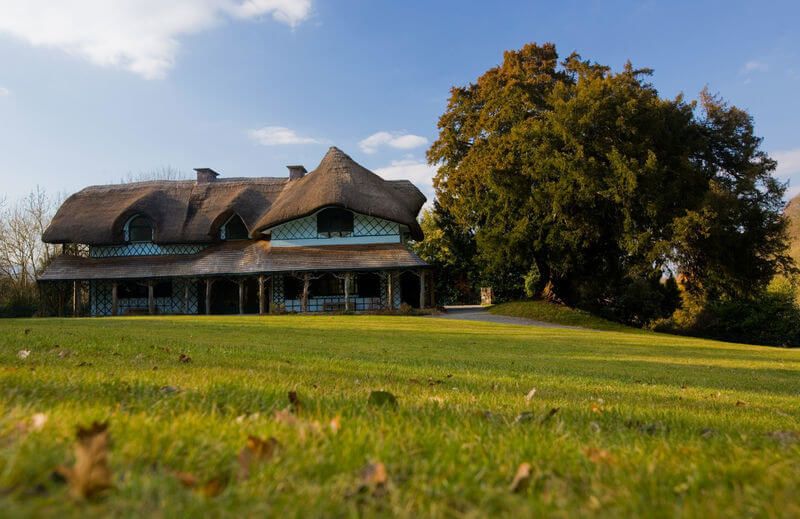 This 19th-century Swiss cottage is situated at Kilcommon, near Cahir County Tipperary in Ireland. This attractive cottage was built in the year 1810. This cottage originally belonged to the part of Lord and Lady Cahir's estate. At that time this cottage used to entertain their guests, it was then, called, Fantasy Cottage. The restoration of the cottage started after the year 1985.
How to get here: Approximately 3 hours bus ride or 2 hours car ride from Dublin
Visiting Hours: 10 am – 6 pm
4. Titanic Belfast, Northern Ireland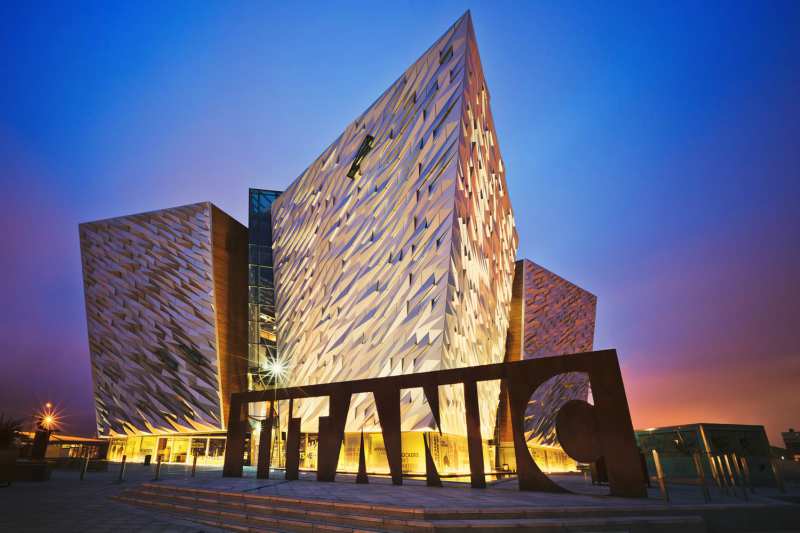 This tourist magnet was inaugurated in the year 2012. The museum talks about the RMS Titanic, which was built here in Northern Ireland. It takes all the visitors through the story and fate of the infamous ship.
The Hickson's Point destination bar was also added to the museum in the year 2018, where you can rest and chill after taking the tour of the museum.
How to get here: It is 2.5 km away from Belfast City, it will take around half an hour to reach by walking. If you come via train then it is 15 mins away from the Titanic Quarter Station.
Visiting Hours: 10 am – 4:30 pm (timings keep changing every month)
5. Lough Ouler, Wicklow Mountains
Lough is an Irish form of a loch or a lake. Lough Ouler has a beautiful heart shape. The eye-catching unique blue heart is worth watching, and a must-see for all those who love to take drone shots! The 7.4 miles loop is a moderate hike near Roundwood, County Wicklow, Ireland.
How to get here: As advised by many, take this 7.4 miles loop anti-clockwise.
"Go anti-clockwise loop. Started in Tonelagee car park & headed across the river (very wet here – would recommend, hiking boots), and headed straight up and around the lake. We got a beautiful morning & the views from the top were amazing! Lovely 3-hour hike!"- Alltrails.com
6. Ashford Castle, Cong
This victorian and medieval castle has been extended for centuries and converted into a 5-star hotel. This castle was initially owned by the Guinness family. At present, the hotel is one of the members of the Leading Hotels of the World Organization.
The castle was built 800 years ago, yes you heard that right! This enormous property allows their guests to enjoy many sports such as golf, clay pigeon shooting, tennis, archery, and so many others.
The castle has so many attractions such as gardens, ponds, and lakes. This place in Ireland is just magnificent, This is one of the royal places to visit in Ireland if you are a fan of regal places. The popular James Bond A.K.A Pierce Brosnan got married to Keely Shaye Smith right here at this very place.
How to get here: 2-hour Bus (Bus 422), 45 minutes car ride from Galway.


7. Derry AKA Londonderry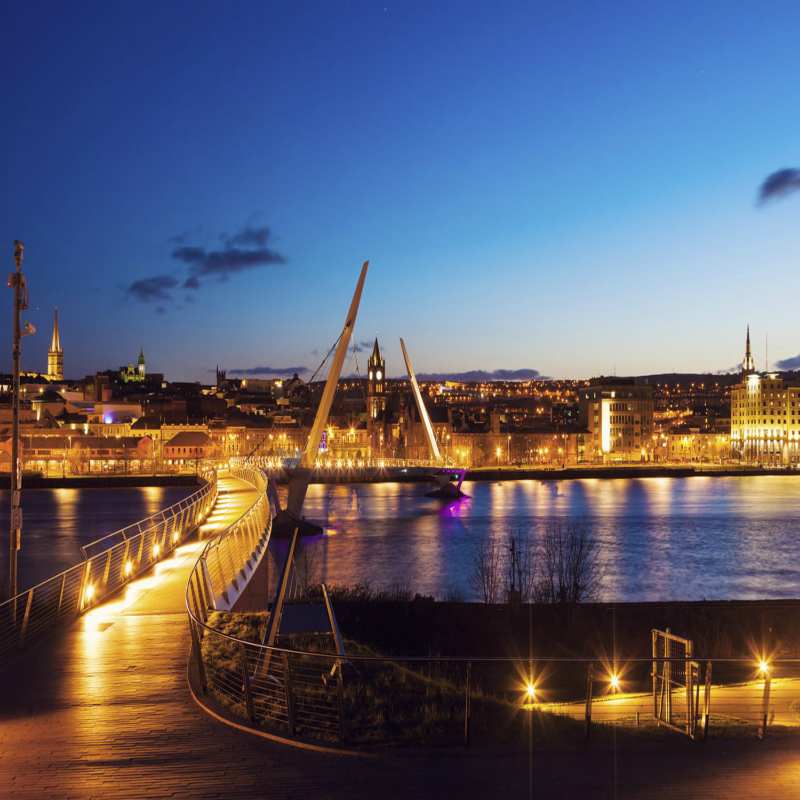 Derry is also called as Londonderry and it is a city situated on the River Foyle in Northern Ireland. The city is known as the second-largest city in Ireland. It is popular for its unbroken 17th-century Derry's Walls with 7 gates. The Tower Museum near the peace bridge will give you breathtaking city views.
How to get here: 2-hour train journey from Belfast to Derry
8. The Waterford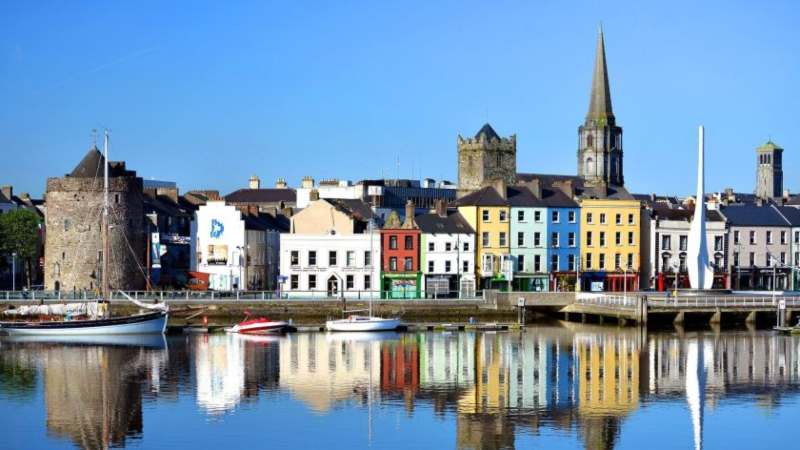 A seaport in the southeast of Ireland, Waterford is considered as the oldest city. It was actually discovered by the Vikings in 914 A.D. This medieval city of Waterford is missed by many visitors who come to see the beautiful places in Ireland, The rich history, the old walls and the surrounding areas of this place are very attractive and worth your time. So if you visiting Ireland then do not miss this old city of Ireland.
How to get here: 2-hour train journey from Dublin Heuston
9. The Lost Valley, Mayo
If you are a nature lover you must visit Lost Valley. The place is located in Louisburgh, County Mayo. The turquoise waters mingling with the greenery will make you fall for this place. The scenic views and the natural woodlands of this unique valley are worth visiting.
How to get here: Straight route from A378 from Louisburgh
10. Killarney National park
If you are in Ireland just for a short span of time and you think you can only visit a few places in Ireland, then this is one of those few places. This beautiful national park includes the Torc Waterfall and many hiking trails and there are so many other things you can see and feel blessed that you travelled to this place
How to get there: 20 minutes taxi ride from Kerry Airport.
11. Donegal's Secret Waterfall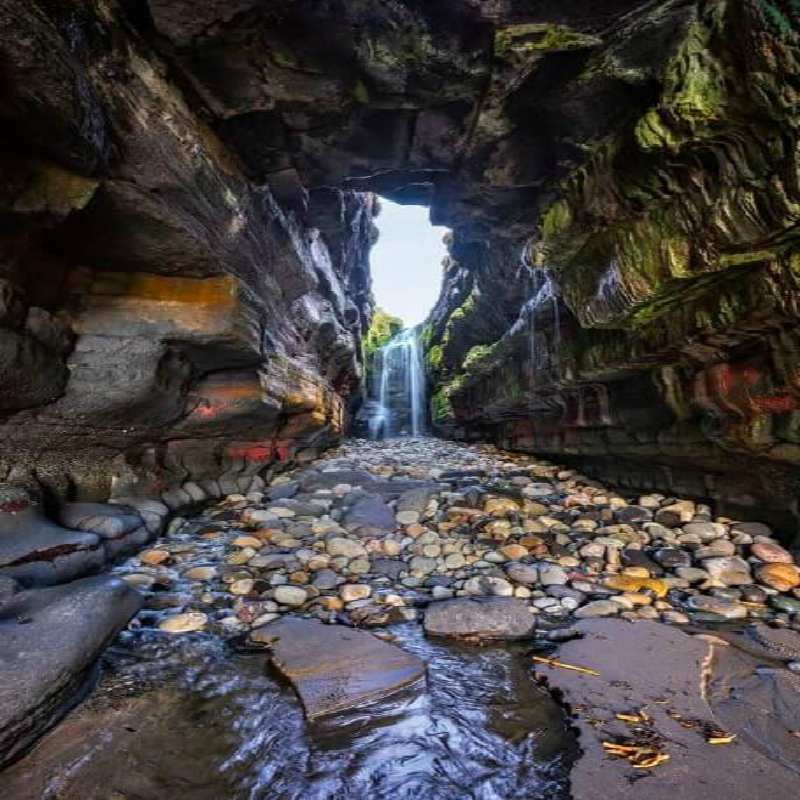 Looking for a peaceful spot? Donegal's Secret Waterfall is a well-kept secret and a mesmerizing spot in Ireland. There is a secret waterfall and it is situated inside the cave. Parking can be a bit problematic, as there is no proper place to park the vehicle.
How to get here: 10-minute car ride from Killybegs
12. McDermott's Castle, Ireland
This castle is located in the County Roscommon in Ireland. In the ancient period when the McDermotts lost the castle, a heartfelt poem was written on the emptiness of the castle by Eochaidh O hEoghusa. In the year 2018, this castle was out up for the sale worth €80,000. The place is beautiful and full of history. There are several Tour guides who can take you there.
How to get here: It takes 12 minutes to reach McDermotts Castle from Lough Key.
13. Caves of Keash, County Sligo
These caves form a classical passage to a tomb cluster. It is to be believed that it predates the pyramid of Egypt by an astonishing 500-800 years. The geological inspection in the 1900s revealed that early man used to live in these caves. So if you're an old soul, the place is beautiful and also has an interesting story as well.
How to get there: It takes 2 hours to reach the caves from RC Church via car.
14. Diamond Hill, Letterfrack
This is an isolated peak with wonderful views of the sparkling blue sea. This beautiful hill is located in the northwest corner of the Twelve Bens in the Connemara National Park in Galway in Ireland. If you love trekking and want also want to enjoy some alone time then this is it! this is your destination.
How to get here: 1 hour 25-minute bs ride from Clifden to Letterfrack, from stop no. 635401
15. The Dingle Peninsula, Southwest Atlantic Coast
The Dingle Peninsula situated on Ireland's wild Atlantic way. This place is considered as the most beautiful place on earth. The sparkling navy ocean with the star-strewn sky makes the place so attractive during the night times and during the day, you can see it by yourself in the picture given above. So if you are ever planning to travel Ireland's southwest part do visit this amazing place.
How to get here: 4-hour train journey Tralee, Dublin