Known as a nodosaur, this 110 million-year-old, armored plant-eater is the best-preserved dinosaur fossil of its kind ever found. Found accidentally by miners in Canada, this fossilized nodosaur is now sitting in Canada's Tyrrell Museum.
The enormous plant-eating beast was 18ft long and weighed as much as a small car.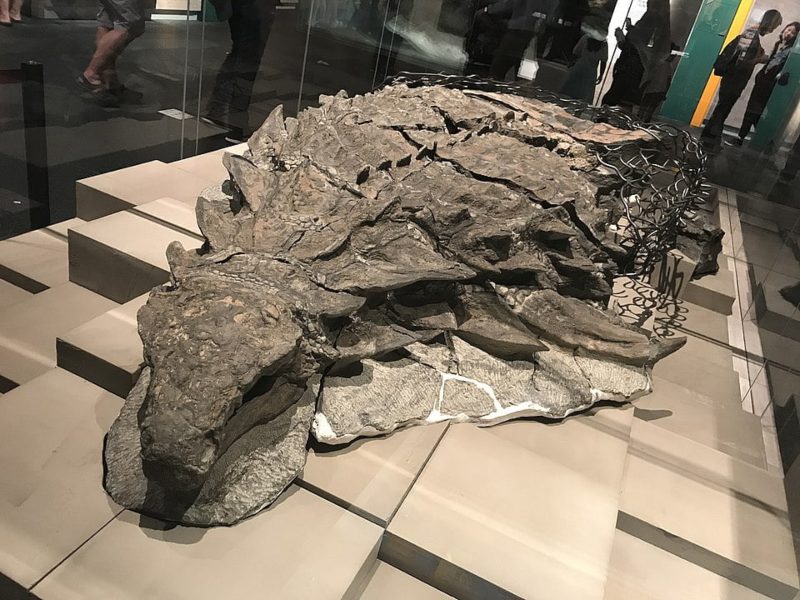 It's believed the huge beast drowned when it was swept out to sea during heavy flooding. Scientists are baffled as to how it stayed so well preserved for so long.
This fossilized nodosaur is more than 110 million years old, yet patterns are still visible on the skin
The remains have been dubbed a genuine "dinosaur mummy".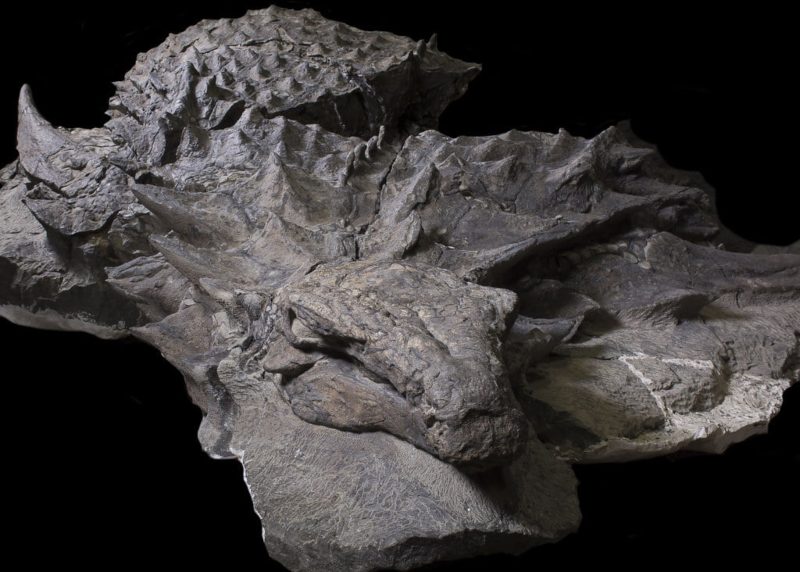 The researchers examining the find were astounded at its nearly unprecedented level of preservation. The creature's skin, armor, and even some of its guts were intact – something they'd never seen before.
Caleb Brown, a postdoctoral researcher at the museum, grins at my astonishment. "We don't just have a skeleton," he tells me later. "We have a dinosaur as it would have been."
"You don't need to use much imagination to reconstruct it; if you just squint your eyes a bit, you could almost believe it was sleeping," one researcher said.
Researchers have named the 5.5 meter (18-foot-long) nodosaur Borealopelta markmitchelli, in honor of Royal Tyrrell Museum technician Mark Mitchell.
He spent over 7,000 hours carefully unearthing the fossil from its rocky grave.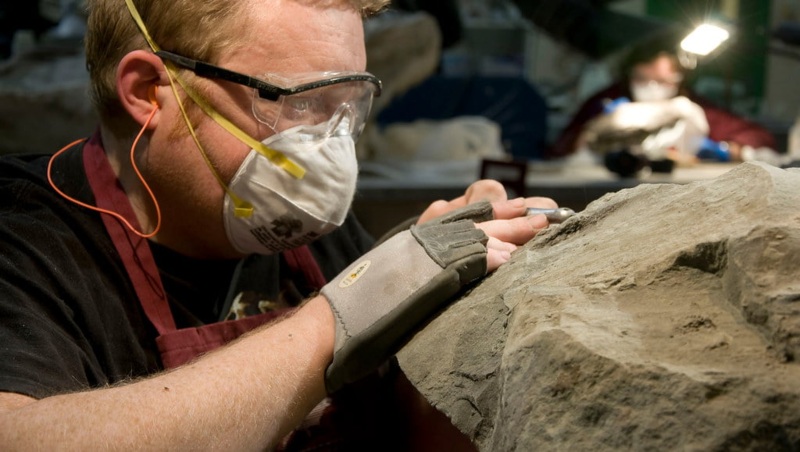 Technician Mark Mitchell prepping the Nodosaur. Royal Tyrrell Museum
Look at the scales of this dinosaur!
Read more about the nodosaur discovery by National Geographic or you can watch the video-
National Geographic: Website | Facebook | Instagram
Related Articles:
A Wild Elephant Recognises The Vet Who Treated Him 12 Years Ago
A Photographer Captures Rare Sight Of 65-Foot-Tall Lava Dome In Hawaii