As we all know, The Weeknd headlined this year's 2021 Super Bowl halftime show with a collection of some of his biggest hits. These were picked from his 2011 debut "House of Balloons" right up to hits from 2020's "After Hours."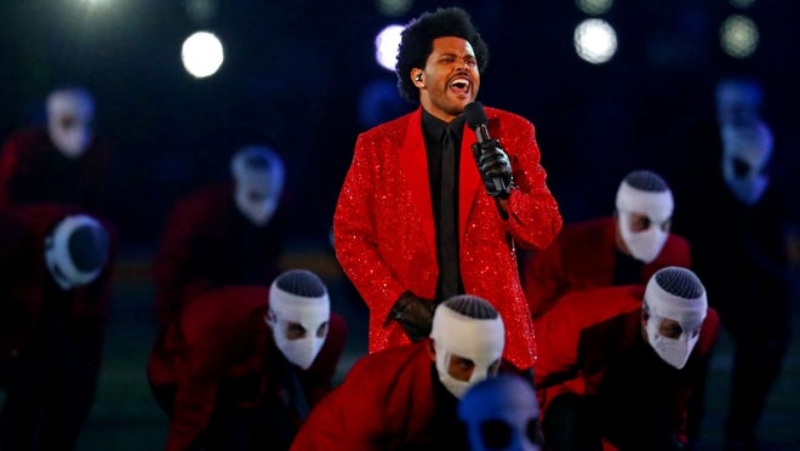 USA Today
The 30-year-old Canadian singer, Abel Tesfaye who goes by the name The Weeknd gave an interesting performance at the Super Bowl this year. He made an appearance in a suspended car wearing a sequined red blazer. He started with a bang and finished off with a huge finale on the field surrounded by look-alike dancers.
A lot of his fans had nothing but good things to say about his performance, but many joked about its dizzy aesthetic and more. Ah well, nothing can escape the internet. Nothing. This time around it was his halftime performance that caught people's attention.
And of course, we had to round up the best memes to make your day. Enjoy, and have one heck of a Monday folks!
We're feeling personally attacked here.
The Weeknd, where you at buddy?
Take me to a place called heaven…
Us had a part two ft. The Weeknd? Who knew.
Let's not kid. We all know those photos were lit af.
This is hell accurate.
We can, but we don't want to? Pffttt. Students, can we get an Amen!
Ahhh. Those were the days. iPhone cameras today can't even!
Who let this hooman out? Who!
Tsk.
Open up mofos! We're here!
A few weeks ago it was Bernie Sanders, today it's The Weeknd. We wonder who's going to fall prey to the next new storm of memery and the internet.
Related Articles:
Rapper Lil Uzi Vert Shells Out $24 Million To Implant An Obnoxious Pink Diamond On His Forehead
37 Best Memes From President Joe Biden's Inauguration Day. You're Welcome.