An architecture studio KRADS has constructed a holiday home for a couple. The house includes an inclined green roof overlooking a large lake in Selfoss, Iceland.
This recently finished project has been inspired by its surroundings, and the pictures prove that. This holiday home was created for Iceland's biggest music stars, Tina Dickow and Helgi Jónsson! Doesn't it just look beautiful?!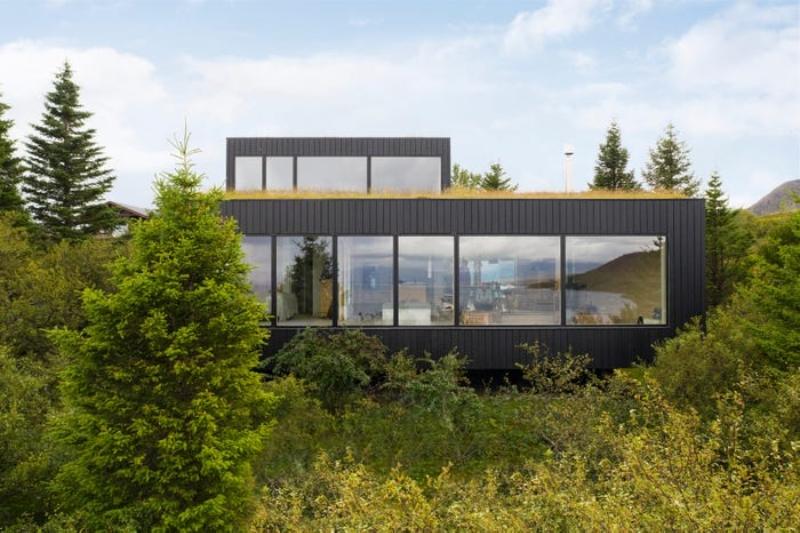 They really appreciated the beauty of nature and hence, didn't want to disrupt the natural landscape of the house.
In an interview, the architects explained that the form of the building responded directly to the landscape. 'In dialogue with the terrain, the concrete foundation of the wooden house lies in three staggered planes that follow the movement of the landscape,' says the firm.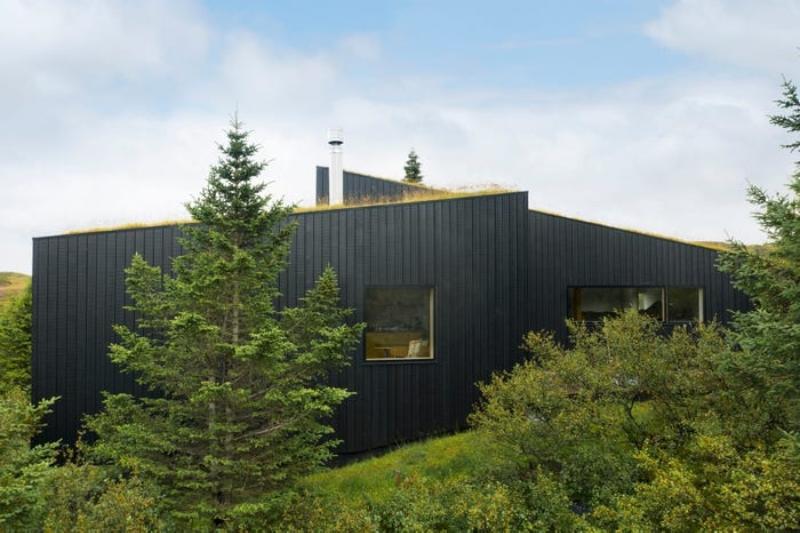 'In a similar manner, the roof surface, overgrown with local grass and moss, slopes partly towards and partly with the hill.'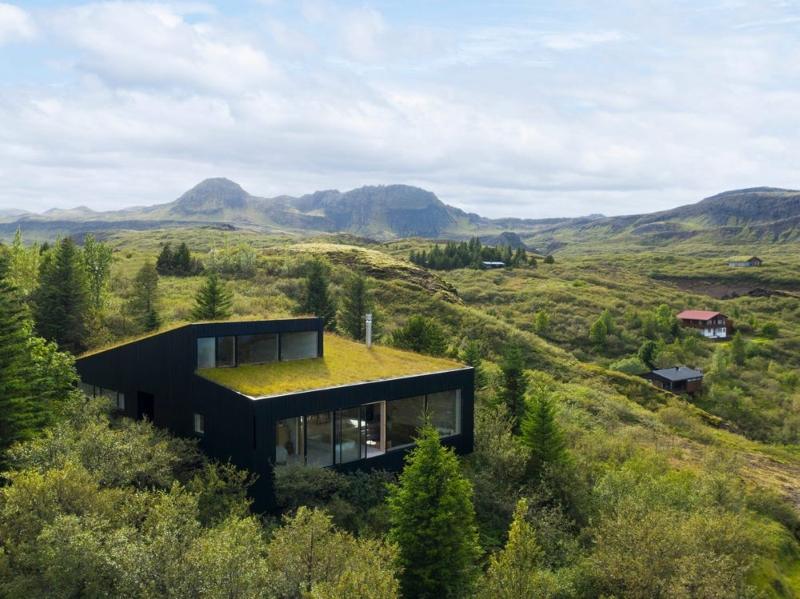 "By angling the house carefully we were able to leave most of the oldest pine trees untouched along with most of the lower vegetation that envelops the house."
The sloping roof is covered in grass and moss that not only blends in with the surroundings but also can be used as an outdoor space.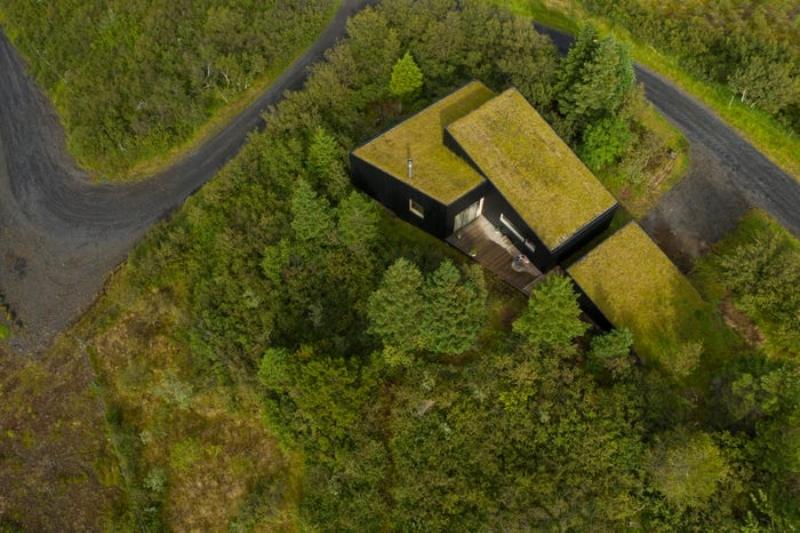 The living room has plenty of seating.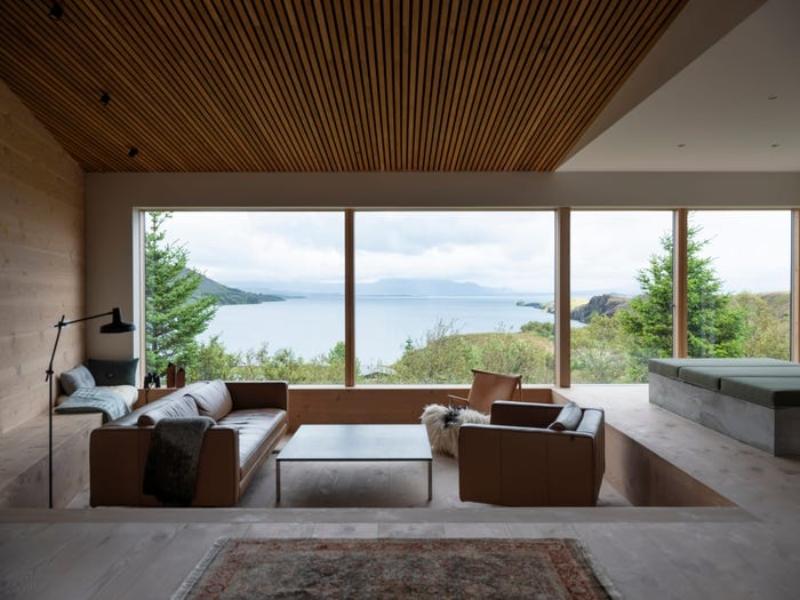 While the lakeview tends to act as an art in the open space.
To the right of the living room, there's an elongated bathtub.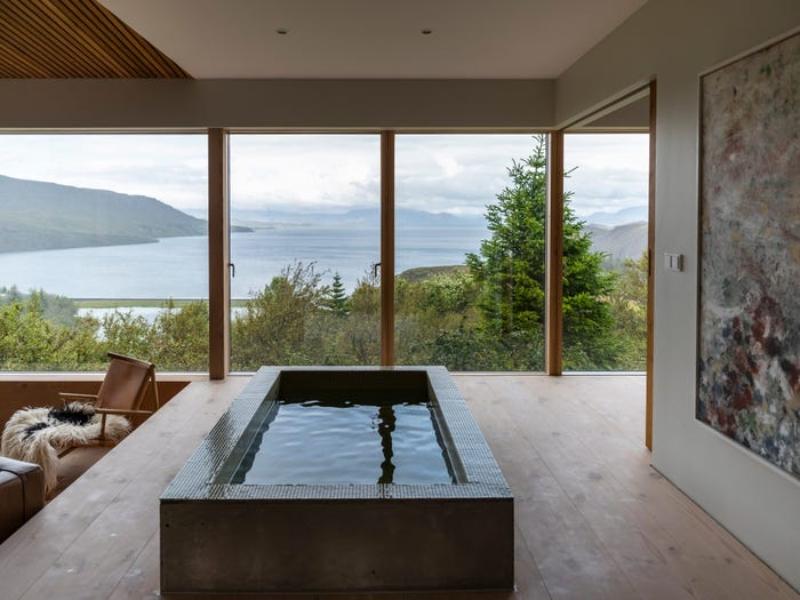 While the kitchen has wooden accents, a dining space, and an island.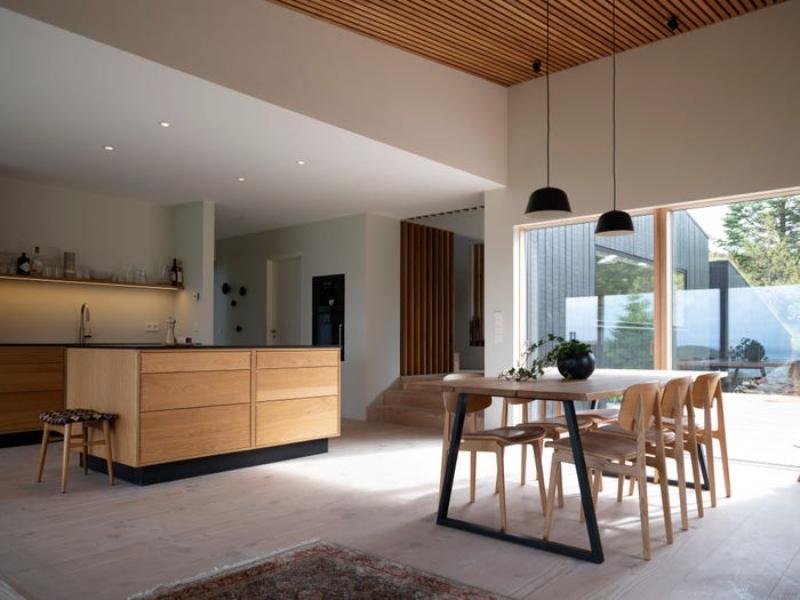 The home has three bedrooms that include a loft space.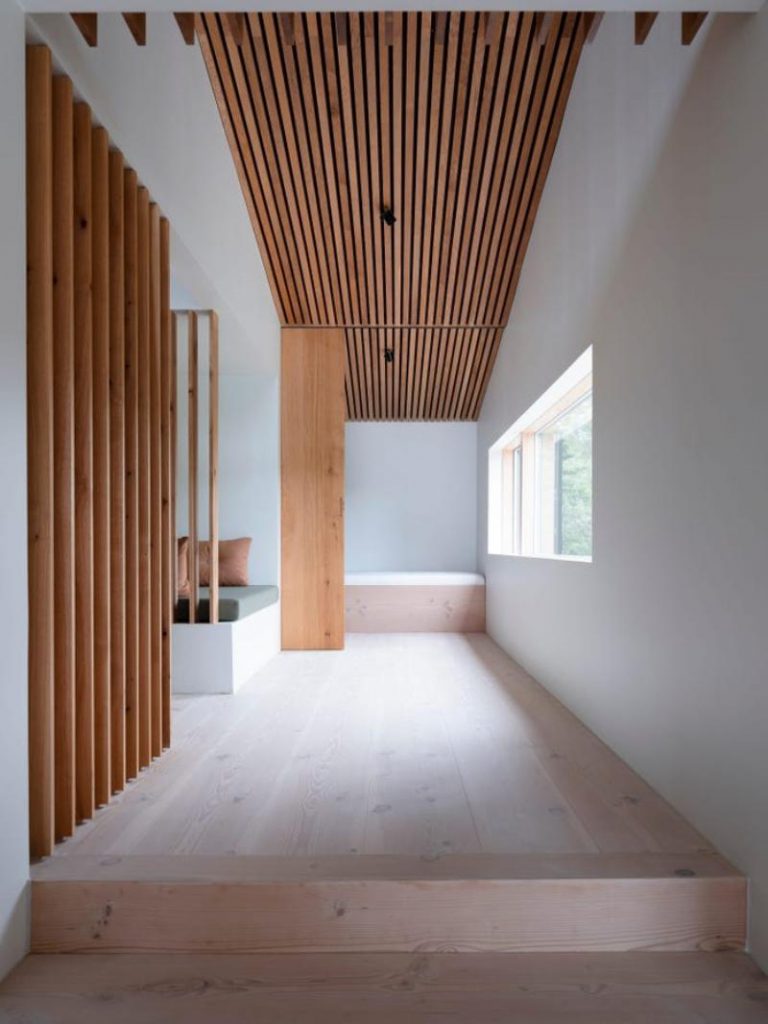 The three bedrooms include a primary bedroom, a children's room, and a loft space.
The terrace has unobstructed views of the mountains that make a perfect holiday home.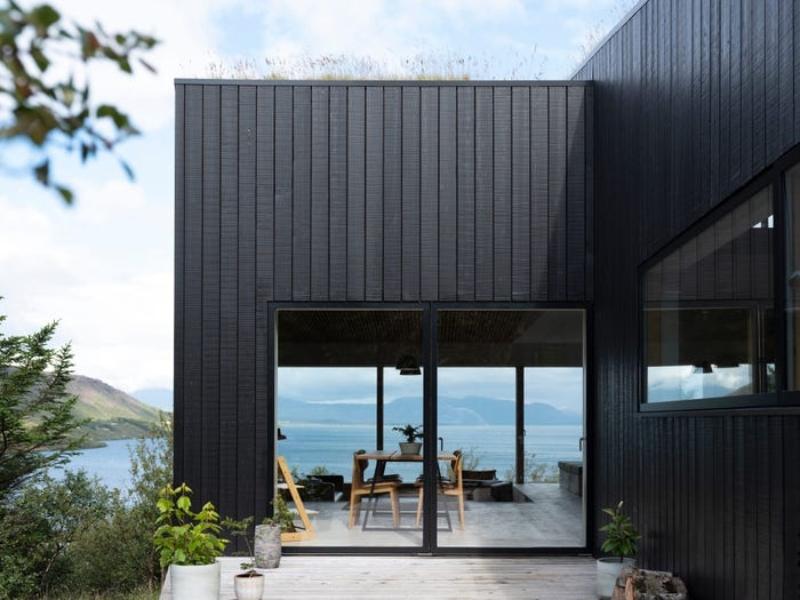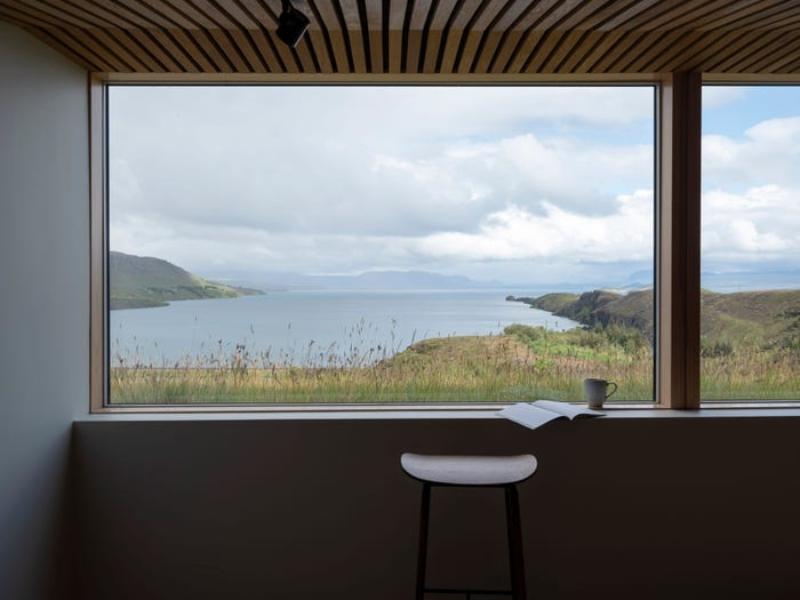 Related Articles:
First-Ever Fully Furnished 3D-Printed Home Now On Sale In The US
A 133-Year Old Canadian Church Was Beautifully Converted Into A Dream Home
A $22,000 Tiny Home Can Be Unfolded From The Box Within Three Hours