When it comes to online shopping, we've all suffered a blunder or two due to not reading the product description carefully enough.
Ray Liddell ordered an inflatable giant Grinch decoration for his front yard. The blow-up character was meant to be a surprise for his seven-year-old daughter Jasmine but the Grinch, which costs £500, ended up being bigger than his house, standing at an impressive 35-feet.
Ray put the rubber dinghy in his front yard for all to see and says it attracted crowds in his area.
He said, "It's an overall picture of positivity people come from all over to have their picture taken."
"There was a queue on Sunday morning I made sure everyone was socially distant I think we have above 5000 people who have visited. It's been a real marvel so far."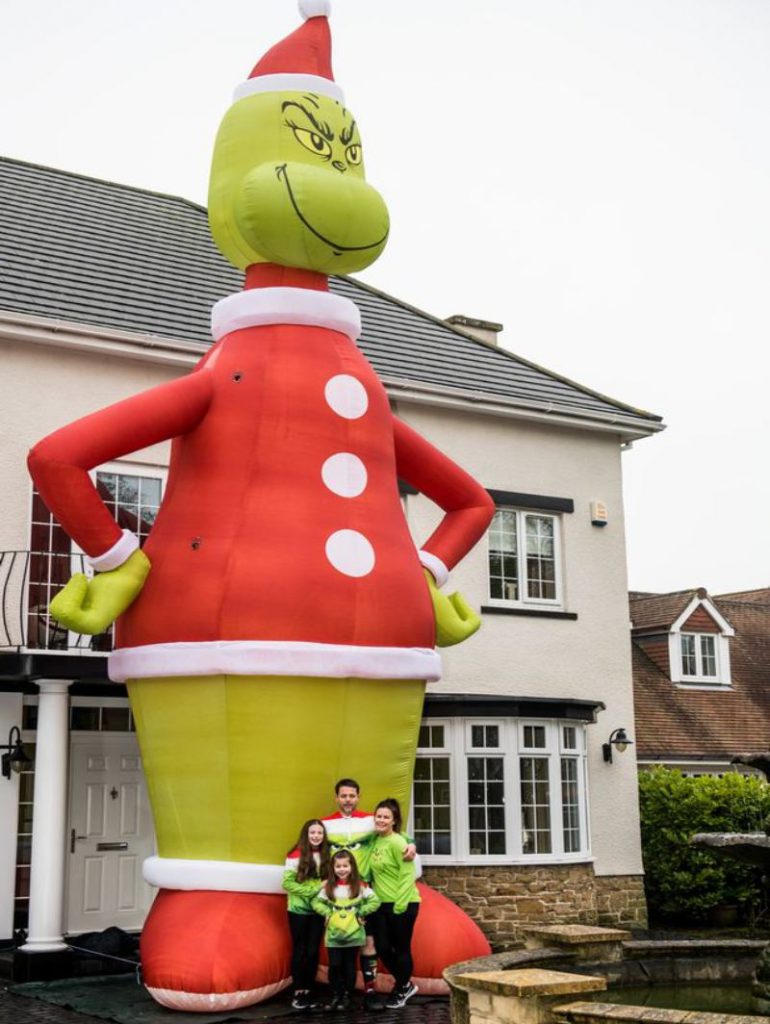 Gerald Oliver / Mercury Press
After the mass interest in the Christmas decorations, Ray decided to take the opportunity to raise money for charity. The parents have asked visitors coming to check out the giant Grinch to donate money, and so far more than £20,000 has been collected. All of the proceeds will be going to Alice House Hospice, where his dad passed sadly away due to Covid-19 earlier this year.
Ray added: "He had a happy life because he had quite a simple life. You never saw him made angry or upset. He was a decent fellow."
"I had always wanted to do something for the hospice but never thought it would be something like this. I thought it would be something simple like a raffle."
"I wanted this to be ambitious but I was staggered at how much and how quickly these strangers were donating. It really has snowballed. It has been good in many ways."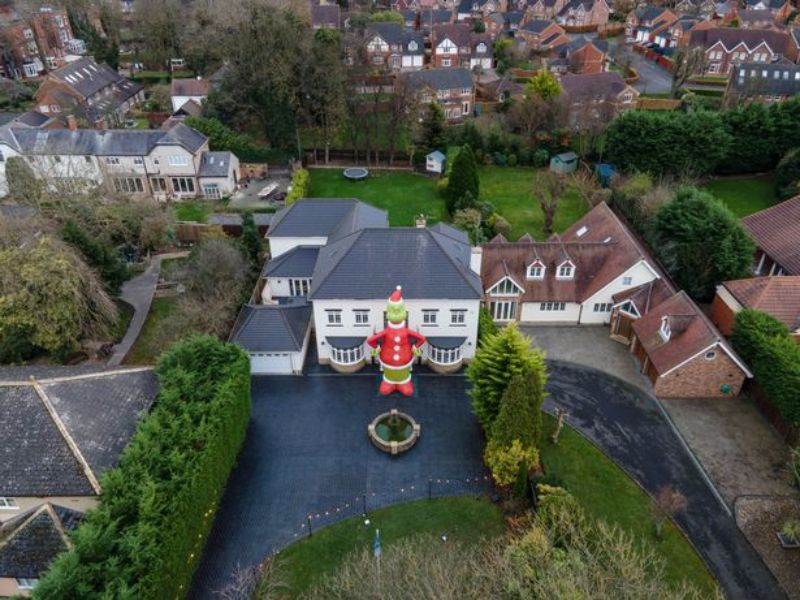 Gerald Oliver / Mercury Press
"My kids love the decoration and also it is providing a great way to raise money for this great charity."
Also read: Woman Pulls Out Of House Sale After Banksy's Wall Art Makes It A $5M Property