What is Easter without dyed and decorated eggs?! You will find easter eggs in every household. While you can get egg dyeing kits but they can get a bit pricey if you want to color at least a dozen. Ditch those fake colors, save your monies and make Easter egg dyes – the old fashioned way.
It's easy and sustainable. And all you need is fresh produce and spices that are already available in your kitchen.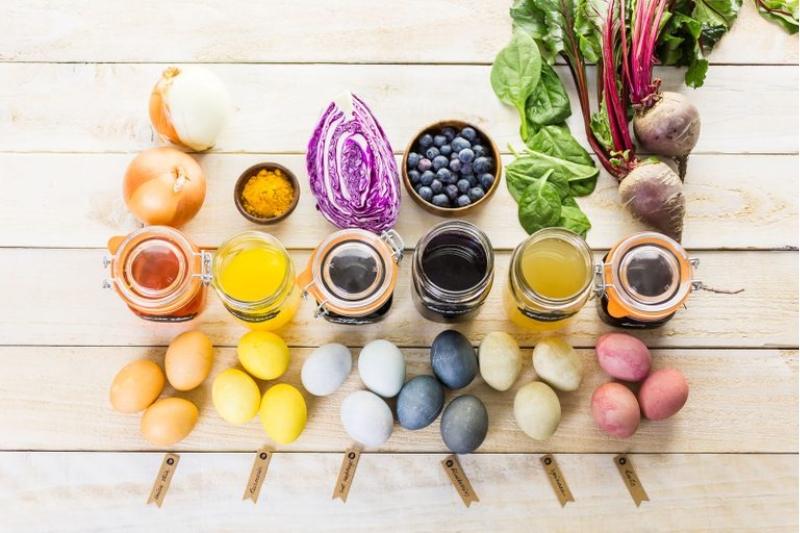 Unlike artificial food color dyes, these natural ones will give a good color payoff only after 30 minutes. You can soak them for few hours or leave them overnight to get the desired color.
If you prefer more pastel tones, a shorter soak is effective. Keep in mind that this is not an exact science — colors will vary greatly depending on a number of factors, including the color of eggs' shells and the amount of time you soak them for.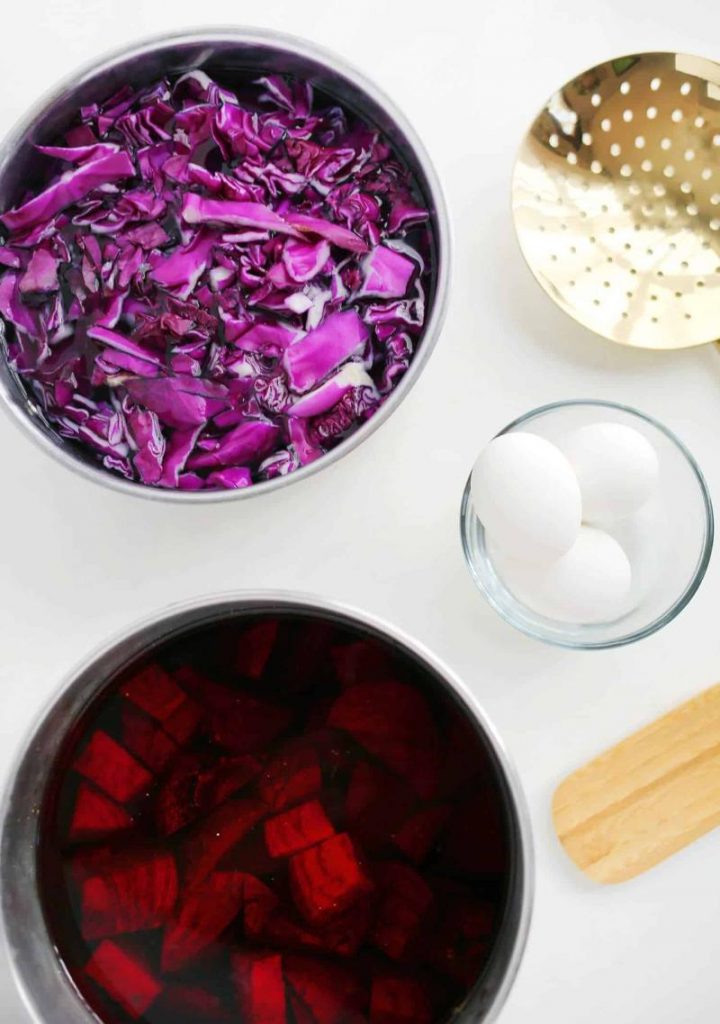 Materials
Natural dye ingredients, such as
3 cups of yellow onion skins from roughly 8-10 onions
3 cups of red cabbage, roughly chopped
3 tablespoons ground turmeric
3 cups of beets, chopped
3 cups frozen blueberries
3 tablespoons hibiscus loose-leaf tea
1.5 quarts water per dye ingredient
12 tablespoons white vinegar
2 dozen hard-boiled, white or brown eggs, or both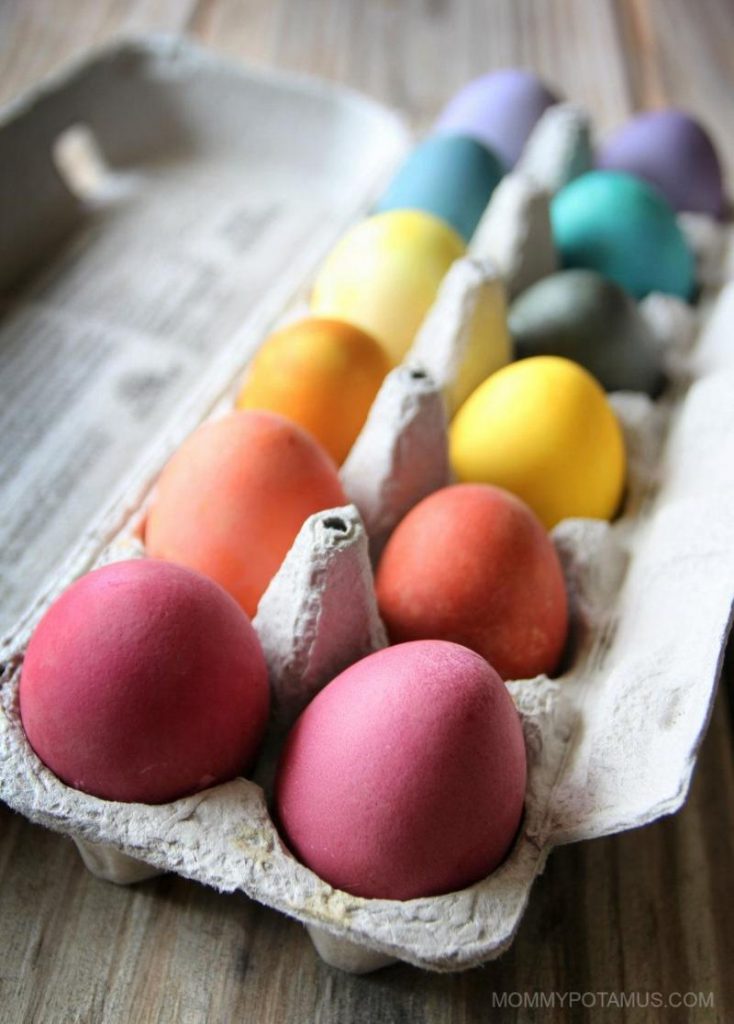 How to Make Natural Easter Egg Dye?
Combine 1 qt water and 2 Tbsp white vinegar in a medium pot.
Bring it to a boil and add your dye ingredients for the egg color of your choice (listed above). Lower the heat and let it simmer for 30 minutes.
Let it cool. Strain the dye to remove any food fragments.
Add the eggs to the strained dye and let soak for at least 30 minutes. When it reaches the desired color, remove the egg with tongs and pat it dry with paper towels.
Avoid using stoneware as the dye can stain. Compost or dispose of the solids. Repeat these instructions for each of the dye ingredients in separate pots, or use the same pot washed thoroughly after each preparation.
Scatter your dipped and dyed creations throughout your yard as part of your family's Easter egg hunt or add them to your table's centerpiece for a standout display.
Related Articles:
20 Yummy Easter Eggs You Can Buy Online This Year
20 Easter Baskets That Everyone Will Absolutely Love & Adore!