Don't you love pies that are flaky with the perfect crust and filling that just makes your mouth water? If you are in a very festive mood this year and feel like making an effort, you can definitely look up to Helen Nugent's pies.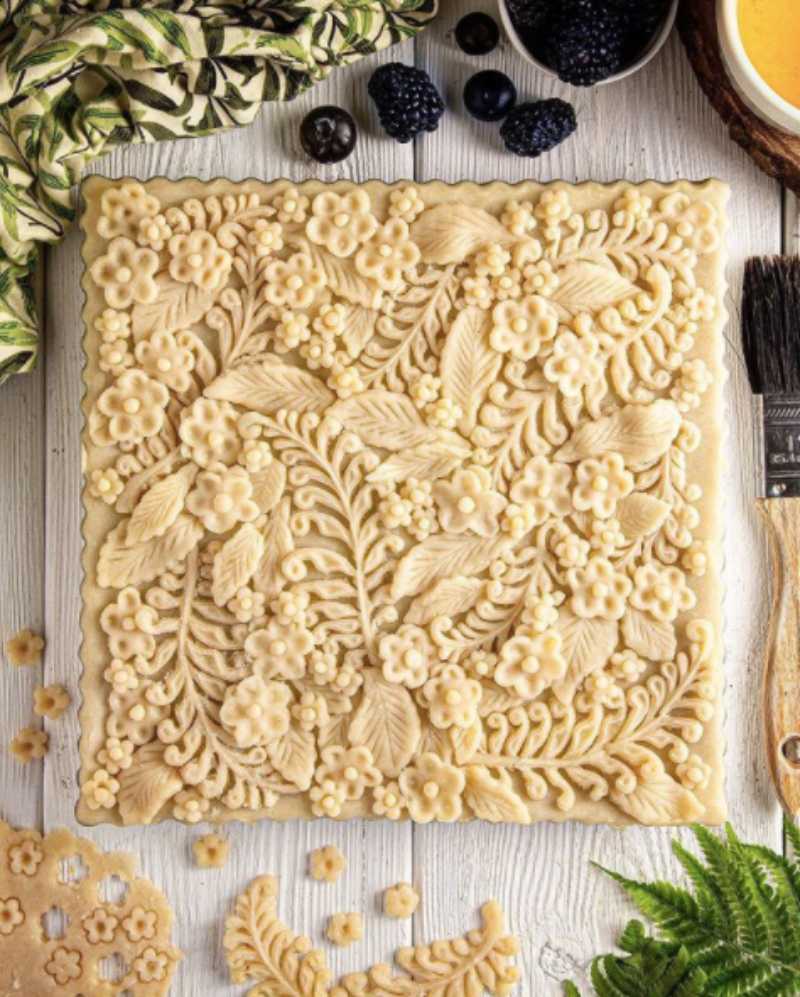 A self-taught baker, Helen, is an excellent baker and if you just take a look at her pies – you would fall in love with them! Her decorative pies are so stunning that she soon got to work with Food Network.
Helen shares her baking secrets and pie recipes via Instagram, her blog, and her book – Pie Style. Check out her amazing pies –
1. Thanksgiving cannot be complete without a turkey-themed pie
2. This beautiful pie is inspired by Van Gogh's Starry Night. Isn't it so stunning?
3. Look at the detailing of this delectable blueberry pie!
4. A pie that already has our heart
5. Do you love a picnic hamper? This pie will bring back all the nostalgia!
6. We wouldn't mind spending money on this wreath!
7. An apple pie that looks like a pumpkin. Is there anything that she cannot bake?
8. Oh My God, we love the mini pies even more! Just in case you were counting calories!
9. Guys, give your girls this bouquet of roses instead of flowers. She will love you for it!
10. A holiday pie box for holidays! Oh my, we need to get one of these!
If you love these pies then you can buy Pie Style. The book has easy-to-follow instructions & you can make amazing pies this holiday season.

Also, if you like Helen Nugent's pie article then check out – 15 Essential Kitchen Tools That All Home Chefs Swear By!
If you buy the book through our retail links, we may earn a commission on the sale.