We hope you love the products we recommend! All products featured on Munchable are independently selected by our editors. If you buy something through our retail links, we may earn a commission on the sale.
When you think of food delivery, 'healthy' isn't probably the first thing you expect, right? But what if 'healthy meals delivered to your doorstep' wasn't a myth anymore? Whether you prefer clean eating, cutting out excess carbs and sugar, protein-based diet, vegan diet, or the conventional calorie counting method, every meal delivery service is prepping its menu to help you with the healthiest and tastiest options.
To make things easier for you, we browsed through the internet and found the 6 healthiest meal delivery boxes the internet is backing right now, and
Wondering if they are delivering during COVID? Absolutely!
Think of the time you'd save if you leave shopping, chopping, and cleaning to someone you trust? As the name suggests, Freshly gets fresh, simple ready-to-eat in 3 minutes meal box to your doorstep. The meals aren't frozen, so thumbs up on that.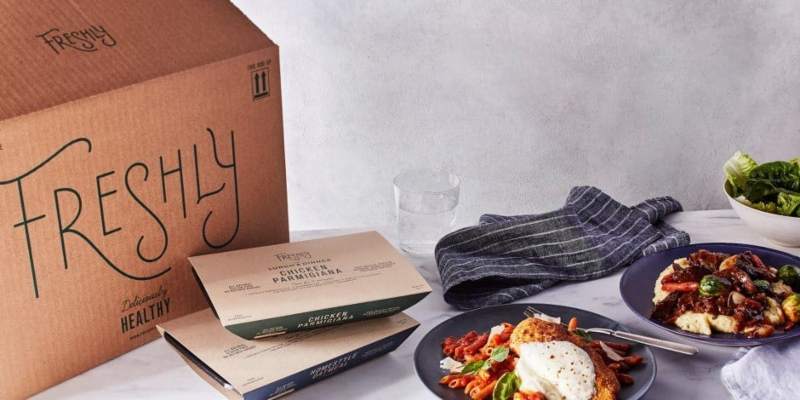 Freshly
Details: Unlike other meal delivery kits, Freshly offers a convenient yet healthy alternative to cooking or prepping meals. Sent fresh, minutes after cooking, you heat your meals and eat, that's it!
Each Freshly meal serves one person per sitting. The meals are nutrition balanced, without compromising on the taste. The best part is, their menu doesn't shy away from hearty favorites like Buffalo Chicken, Chicken Teriyaki, or Steak Peppercorn.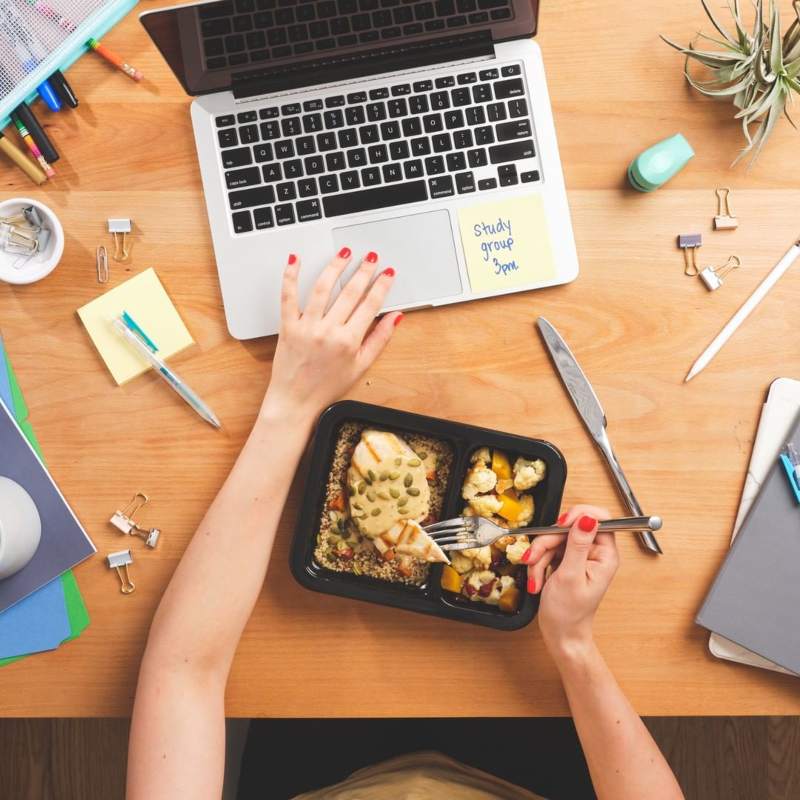 Freshly
You can choose from a variety of dishes, select food preferences (gluten or peanut-free) and also check/change ingredients for every dish you order. You can also skip a week or cancel anytime via their easy-to-use app!
Why prepared meals can be healthier?

"At Freshly, we use a mix of quality proteins, complex carbs, and healthy fats for satisfying meals that average around 500 calories and 30 grams of protein. With portion control built into nutrient-dense meals, you'll feel satisfied but stay within your calorie range. "- Prepped Freshly
Availability: Currently delivers to the continental U.S.
Good News: For COVID-19 relief, Freshly has also teamed up with Nestlé to donate $500,000 to Meals on Wheels America. Read about it here.
Try Freshly Meals starting at $46 for 4 meals
(prices go lower as you increase the number of meals to 6, 9, or 12 meals per week)
If time is what's keeping you from sticking to your weight-loss regime, Nutrisystem takes care of your food and nutrition without disturbing a minute of your busy schedule.
Nutrisystem
Details: The meals are curated to make sure your health doesn't come at the cost of taste. All meals follow perfectly balanced plans to put you in fat-burning mode for safe, healthy weight loss.
With 160+ frozen and non-frozen menu choices, the meal delivery service offers quick and healthy, fully-prepped meals at your doorstep. You also get 7 probiotic shakes to help you stay healthy and support your immunity, absolutely free.
Flash Sale On: Get extra $25 off on all Uniquely Yours plans
Try Nutri System with basic plan starting for $8 a day
You guessed it right, bro! This meal kit gets you a clean, protein-packed, meal to support your gym life.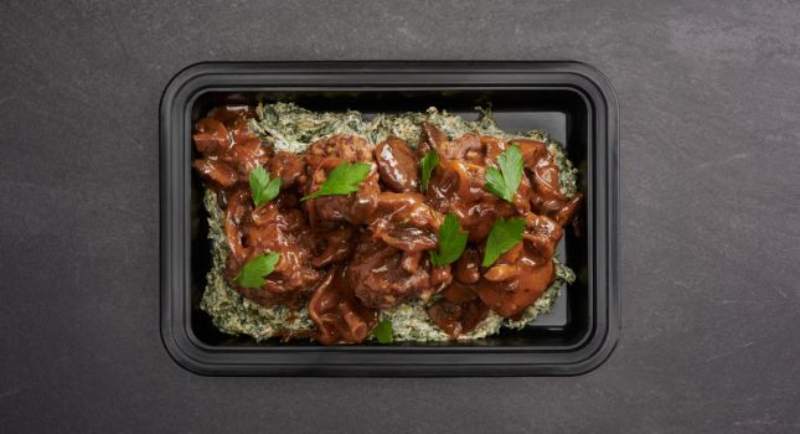 Eat Clean Bro
Details: You pick a minimum of 5 meals to be delivered for the next day. The meals are categorized by protein type (salmon, chicken, pork, etc.) or a meal type from their popular diet categories like clean, lean, under 400 calories, keto-friendly, vegetarian, and more. All meals are freshly cooked, with no extra prepping required from your side.
They also offer a fridge walk-in schedule on Mondays, Tuesdays, and Thursdays.
Availability: Nationwide
Try Eat Clean Bri Meals starting at $8.50 and $13 for dishes like salmon and steak
Sun Basket gets you the best of both worlds. Fresh, oven-cooked meals for your busy nights and 'cook when you want' meal kits with easy-to-follow instructions for evenings when you prefer some wholesome cooking therapy!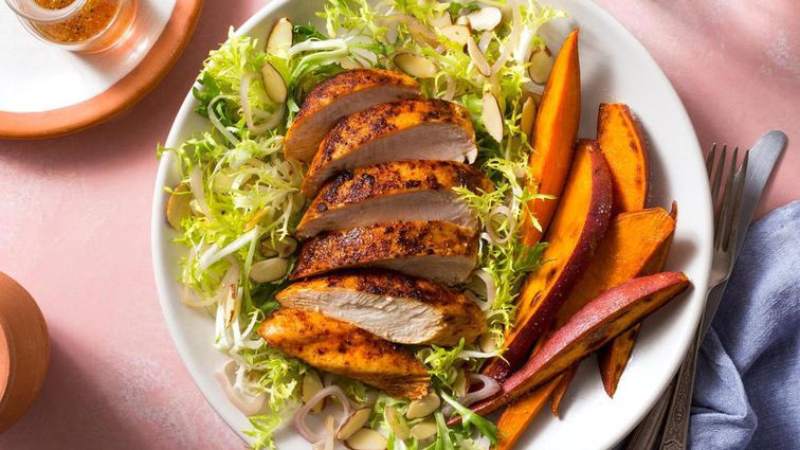 Sun Basket
Details: Sun Basket creates a nutritious foundation for every dish, by getting ingredients from the very best. It promises organic produce, responsibly sourced, antibiotic/ hormone-free meat and organic eggs, housemade sauces, and spice blends.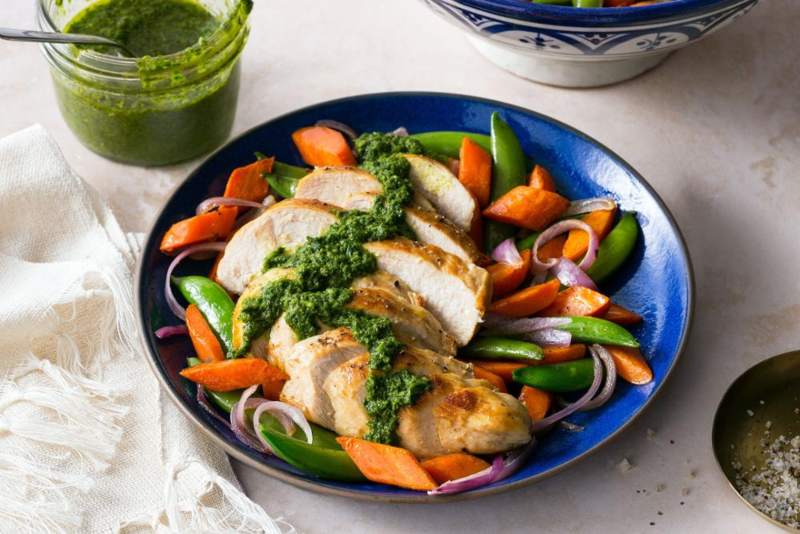 Sun Basket
They offer meals for every kind of lifestyle, Paleo, Vegetarian, Gluten-free, Diabetes-friendly, Carb Conscious, Lean and Clean, and many more with a variety of menu options to choose from.
You curate your own meal plan for the day by picking up dinner options (18 options), adding easy breakfast and lunch options, healthy snacks, and specialty meats. Your food is delivered cold-packed at your doorstep.
How is Sun Basket Healthy?

"All recipes are approved by our in–house dietitians to comply with the latest USDA dietary guidelines and most recent science-based nutritional recommendations. Meals are typically between 500–800 calories. Balanced meals emphasize organic produce, whole grains, high–quality protein, and good fats, with minimal added sugar and processed foods."- Sun Basket
Availability: They ship to most ZIP codes in the United States, excluding AK, HI, MT, and parts of NM. You can check availability for your area code here.

Try Fresh Baskter dinners starting at $10.99 / serving for 4 recipes a week
Working moms, here's something that can help you stay sane. Babies gotta eat and Little Spoon is here to take some work off your shoulders.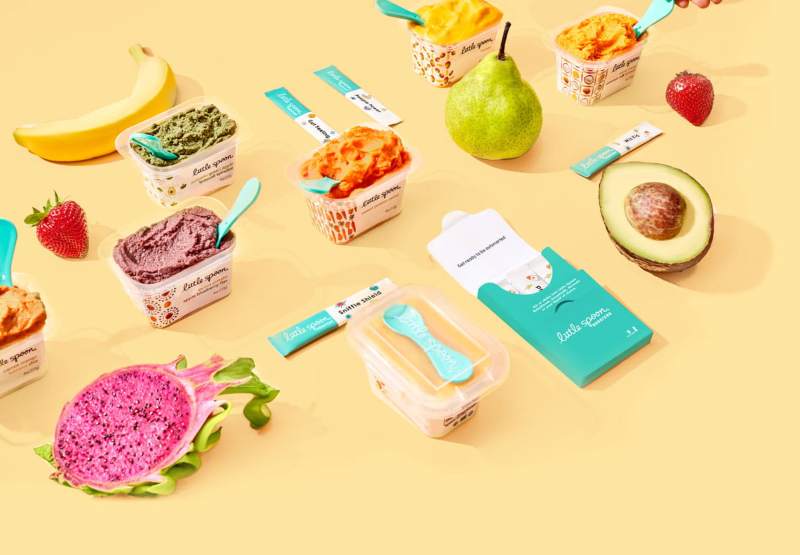 Little Spoon
Why this?
Baby food on grocery shelves is heavily processed with extreme heat so it can last for years on a shelf and often has preservatives. Not cool, and not the quality nutrition we want for our kids.

Little Spoon delivers fresh, plant-based baby food to your doorstep. The fresh blends are just the way you'd prepare them at home using more than 100 organic ingredients, making sure your little one is healthy and well-fed. They use cold-pressure, not heat pasteurization, to ensure their Babyblends are safe and stay fresh in your fridge for 14 days

The meal plans cater to baby's first bites to toddler years, with no preservatives, GMO's heat-processing, additives or sugars.

Not only that it also allows you to include vitamins and natural remedies to your plan.
In case you're wondering!

"Yes! Our packaging is 100% curbside recyclable. We also use recycled denim as insulation to help keep your box cold. Our Babyblend container, spoon, and lid are all made out of #5 PP plastic. All packaging is completely BPA-free, Phthalate-free, and free of harmful toxins."- Little Spoon
Try Little Spoon with meals starting at $2.99 per blend
($47.50 a week for 3 blends a day)
One of the most popular names on the list, Blue Apron is rightfully deserving of its status for its versatile menu, healthy options that would leave you pampered to no end. For those who plan their calories, count this one as a blessing!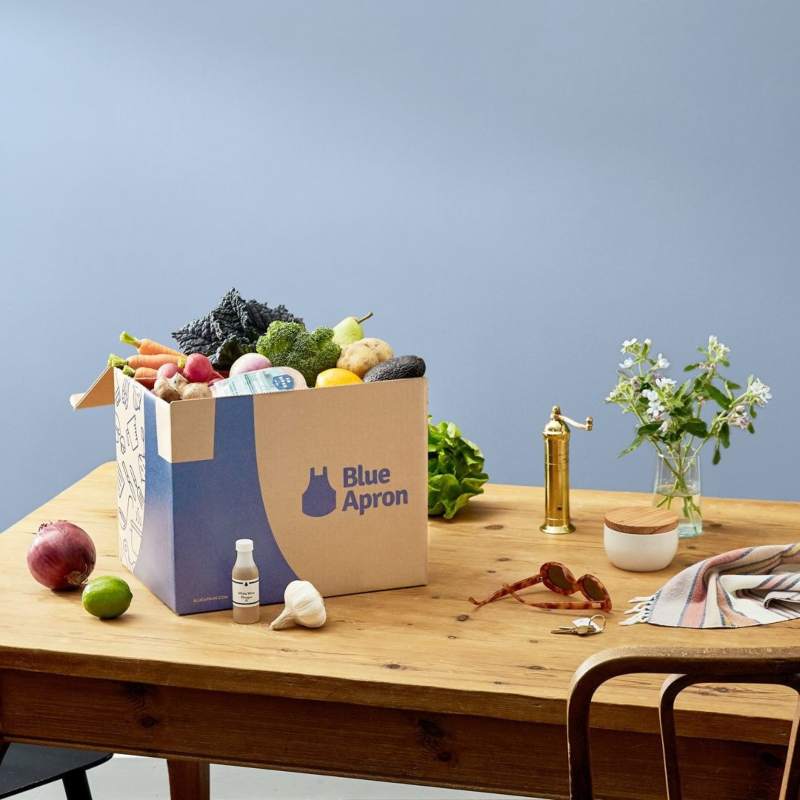 BlueApron
Details: The meal kit service is better ranked for its vegetarian options, as per the reviews, and has a smooth user interface.

They also have a monthly wine subscription, so you to pair your meals with wine as well.
Every kit contains responsibly sourced, quality ingredients with chef-designed, quick and easy-to-follow recipes, wrapped and boxed with love in recyclable, ice packs, and packaging.
Try Blue Apron with servings ranging from $7.49 to $9.99, with options to prepare two to four recipes per week and two or four servings per recipe. Keep an eye out for special offers.
Availability: Nationwide
Note: Blue Apron has recently introduced Beyond Meat boxes to help you quickly whip up a Beyond Burger at home. Sample recipes include customer favorites Orange Beef and Bok Choy, Cajun-spiced Fish, and Za'atar-Roasted Chicken.
Which one are you subscribing to?