Run out of gifting options? Don't know what to gift this Christmas? Choosing the perfect gift for someone is probably the hardest job. We understand. Truly. It sure helps if they are a fan of a TV show, movie, or book. So, if you are looking for Harry Potter gift ideas then look no further.
We have curated some amazing Harry Potter gifts for people of all ages. Psst, bookmark this article so that you can shop easily!
While one should not dwell on dreams and forget to live, but they can definitely check out their beautiful reflection in this replica of 'Mirror of Erised'.
If they are makeup enthusiasts and equally love Harry Potter then these wand makeup brushes will be a welcome addition to their makeup collection. It's the best of both worlds.
If they love cooking and can marathon Harry Potter movies then this is a perfect gift. This cookbook has more than 150 simple wizarding world recipes, and you'll get to try the dishes enjoyed by Harry and his friends at all those feasts in the Great Hall.
This one is perfect for people of all ages. You can personalize this music box so they can listen to the magnificent "Hedwig's Theme" whenever they darn well please.
A book lamp that's perfect for someone who loves reading! It will be the best gift for the hidden bibliophile and they can add this to their HP collectibles.
It's a great gaming option for all the Potterheads. You can check their knowledge with this game. Each player picks up a card — the objective is to ask their opponent yes or no questions until they've narrowed down which character they've got in their hand.
If they are a Harry Potter fan then they will jump over a moon over this collectible edition. It has all the seven books in the series and it's been beautifully redesigned for the fans.
Chess geeks and Potterheads will love this! It includes black and white armored wizards, knights on horses, rooks on castle turrets, bishops with a staff, kings and queens with swords, and pawns crouched down. Now challenge your friends and loved ones for an epic battle!
Jot down magic spells – or, you know, your bio homework – in this luxurious notebook.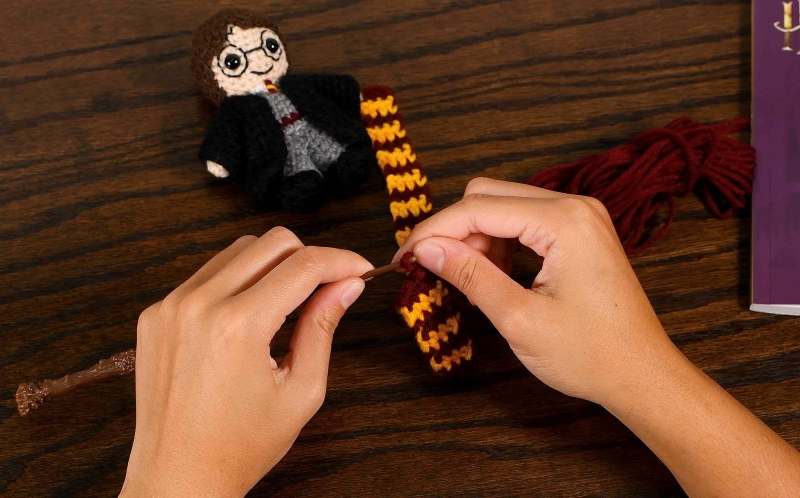 Create these adorable figures of "the boy who lived" and his friends. The kit includes yarn, stuffing, needle and thread, safety eye beads, and the special magic wand crochet hook! There's a 76-page instruction book that gives step-by-step directions to help you make these magical models.
Which Potterheads wouldn't want to own a wand? This gift will be sure hit. The wand is a meticulous recreation of the props used in the film series and is crafted with high quality materials.
One thing we all love is warm and quirky socks. These ankle socks will keep your feet and heart warm. Buy it now!
Carry a bit of Hermione with this amazing time turner necklace. It's perfect gift for someone who is always managing schedules and working hard towards his/her goals.
What better way to celebrate Christmas and the winter season than to gift a scarf and beanie set?! It is available in the 3 house colors. (Sorry Gryffindors). The scarf has the house's embroidered crest and the pom beanie features an interwoven patch.
For the ultimate Potterhead, help them test their knowledge of the wizarding world with a range of hard-hitting questions about the series.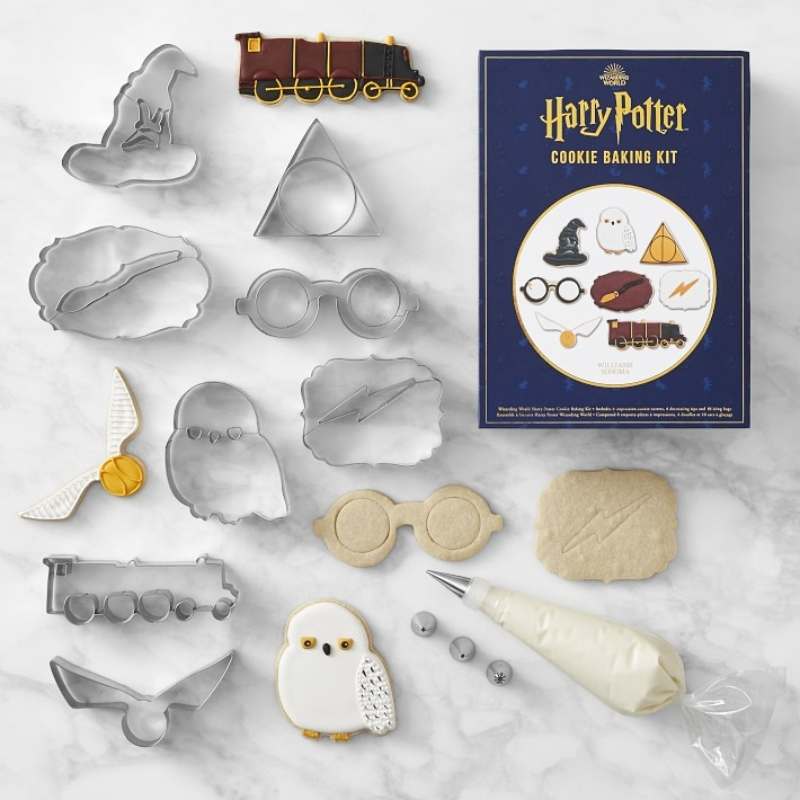 If they love baking and HP series then add this to the cart right now. It's an amazing opportunity for them to make HP themed cookies for you! (Wink, wink)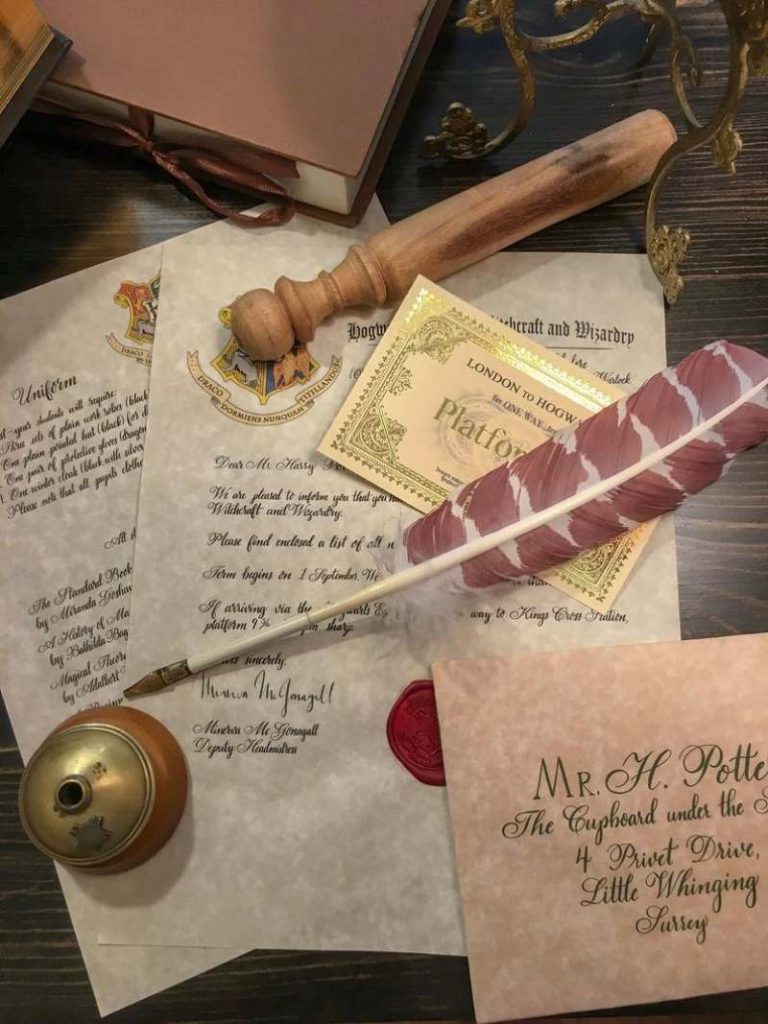 This is for everyone who read the books or watched the movies and are still waiting for their acceptance letter from the school. It's a great gift for children and adults.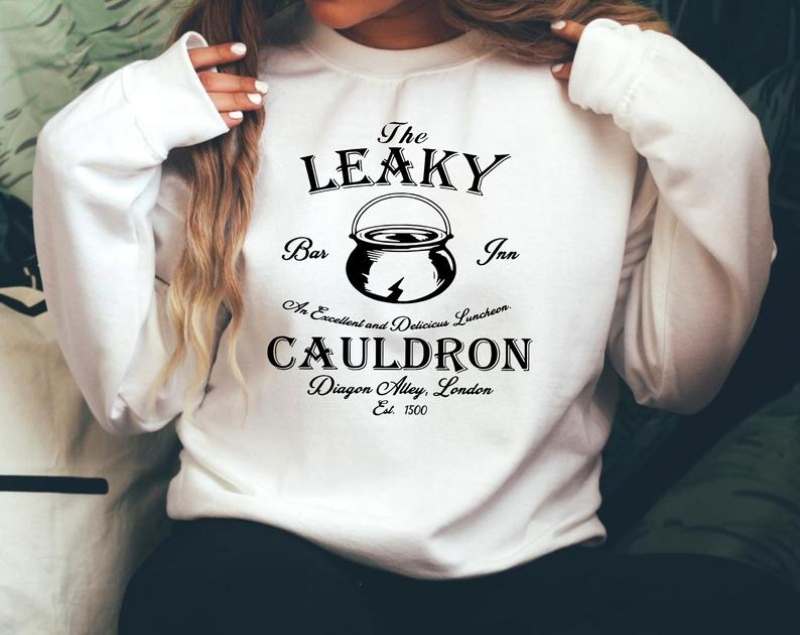 The ultimate gift for a foodie and HP fan. This sweatshirt is available in sizes S-2X and in nine colors.
This quill comes with ink and a stand, so they can actually write with it just like Harry and his friends.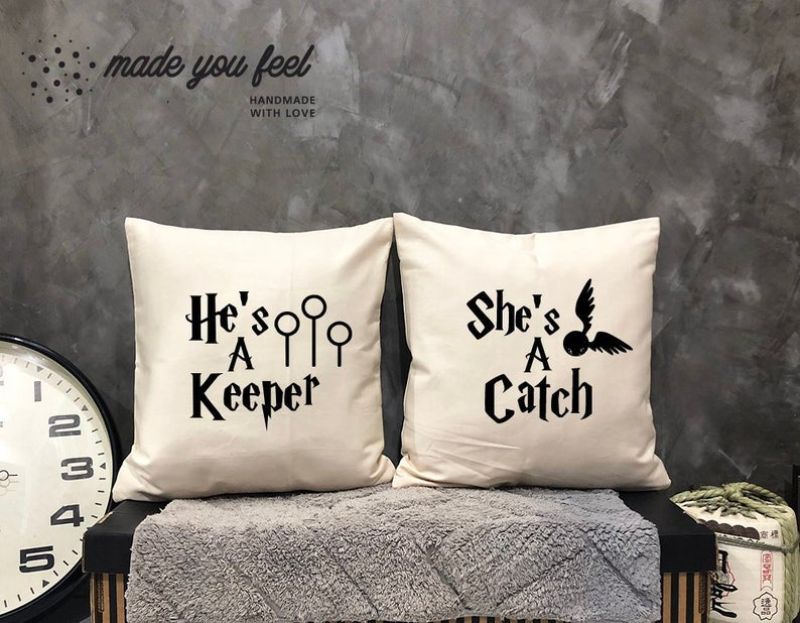 We love this one! These handmade Quidditch-themed pillow covers add beautifully to theme of Harry Potter in your loved one's room.
So, what are you waiting for? Add these products to the cart and buy them now!
Also read: 20 Gifts For Your Friend Who Watches "Friends" On Repeat
We hope you love the products we recommend! All products featured on Munchable are independently selected by our editors. If you buy something through our retail links, we may earn a commission on the sale. Oh, and FYI — prices are accurate and items in stock as of the time of publication.