Little Poldi was a few days late to the party, as he hatched 2 days later than his siblings. And when this tiny baby needed some extra love, Ingo the Belgian Malinois became his godfather! The dog and the owl form an inseparable pair and do almost everything together; you can see them read, skateboard, and even enjoy the snowfall, side by side.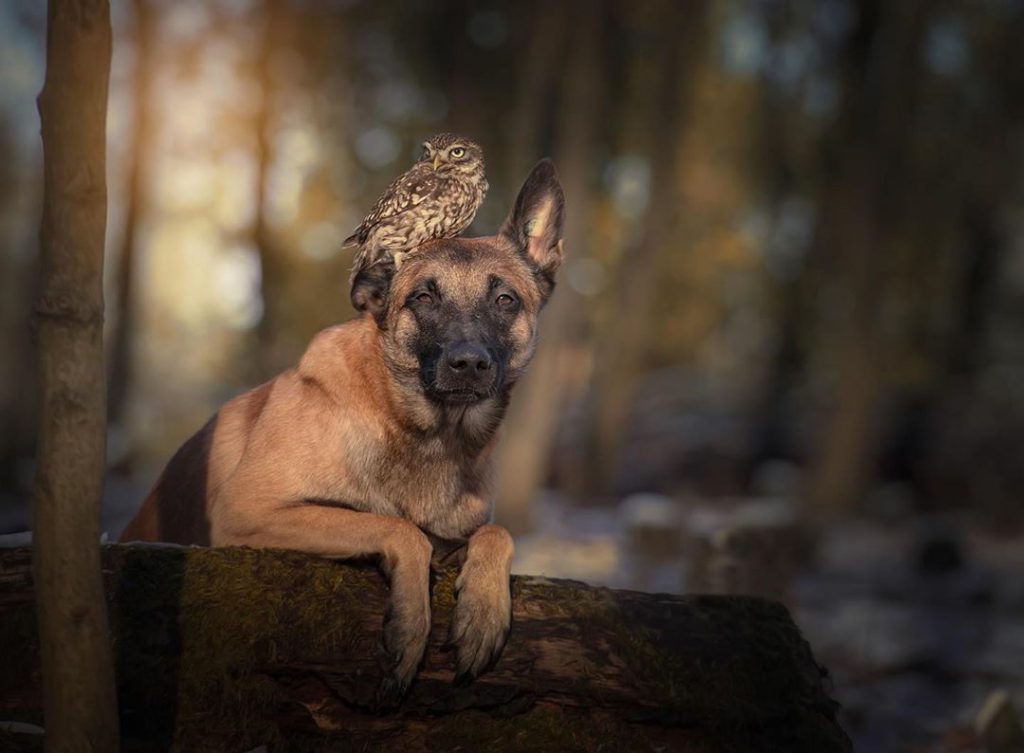 Tanja Brandt / Instagram
The pair is a part of Tanja Brandt's family. Tanja's Instagram is filled with sweet and pretty chronicles of this heart-warming duo! Here are 15 of the most beautiful moments of their life.

1.
2.
3.
4.
5.
6.
7.
8.
9.
10.
11.
12.
13.
14.
15.
Aren't they adorable? Follow Tanja Brandt on Instagram to stay in touch with Poldi and Ingo!