Netflix's reality show 'Love is Blind' is the latest experiment on speed dating that has everyone glued to the screens. Contestants live in futuristic pods and go through days of speed dating, without meeting each other until they decide to spend the rest of their lives with their partners!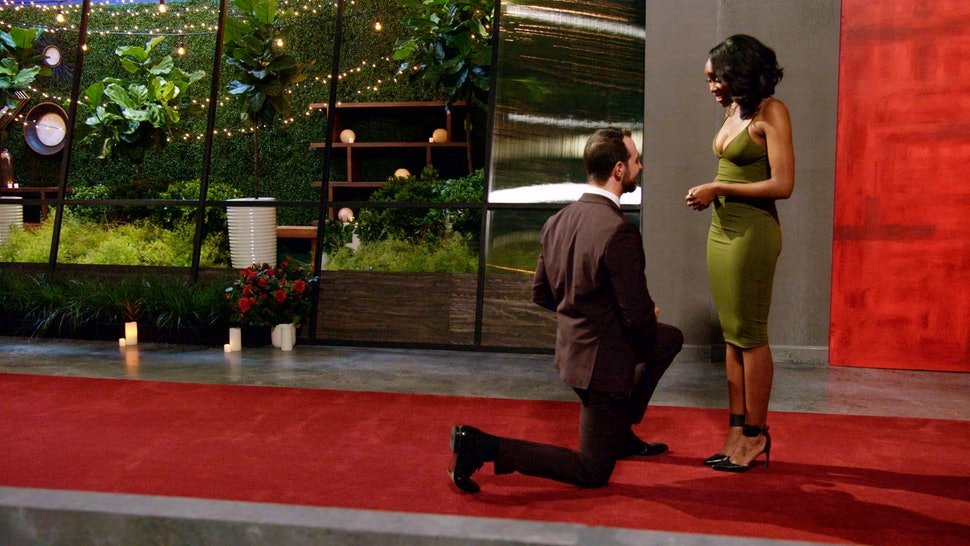 With a wild cast, that doesn't mind being real on TV, the show that is pretty much a blend of 'The Bachelor' and '90-Day Fiance' is making everyone wonder if love really is blind? Ready to watch? If not, here's what the Internet says!
1. This is basically all of us, every other second.
2. Who all agree to this?
3. Or is she a contestant in therapy?
4. And we are already bonkers!
5. Damn!
6. This sums up the show pretty well.
7. Oh, Mark!
8. Funny?
9. Can someone get us a calculator?
10. Yes, Marie, we all do!
11. It takes one, we repeat just one episode.
12. We feel ya!
13. God bless him.
14.
15. Too soon, ain't it?
16. Who are these people?
17. It's spreading, guys.
18. True that!
19. Damn!
20. When does Season 2 air?
The Season 1 finale drops on Netflix on February 27 and we are hoping to see quite a storm on the Internet!