If playing games on your android phone is your idea of fun, you should definitely consider games with real-time money earning opportunities. Here is a list of 6 android game apps that are absolutely fun and will also help you make some real cash, because why not?
1. Mobile Premier League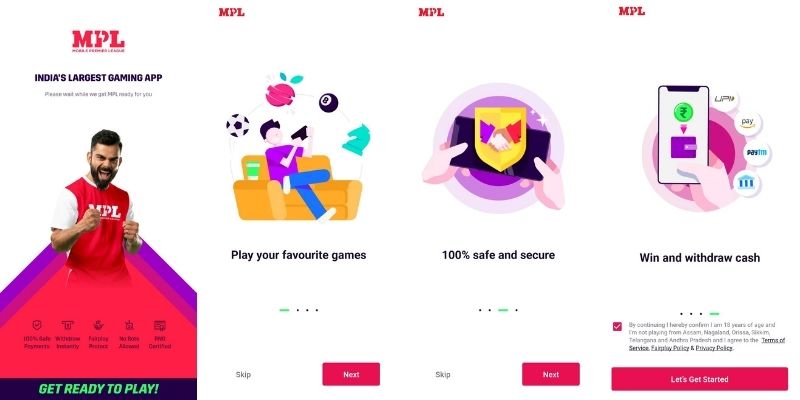 If you enjoy a rough game of football, basketball, or cricket, you need to try MPL aka Mobile Premier League by Galactus Funware Technologies. With 6 Crores + trusted users, the app offers you 60+ other games to choose from. The gaming category options include Arcade, Esports, Cards, Puzzles and much more to explore from.
You can earn money by winning one on one games with other players, by participating in tournaments or by referring the app to friends & family. You can safely withdraw the money you won from MPL by completing your KYC verification on the app. The android game app is exclusively available to download on the Samsung Galaxy Store.
2. Junglee Rummy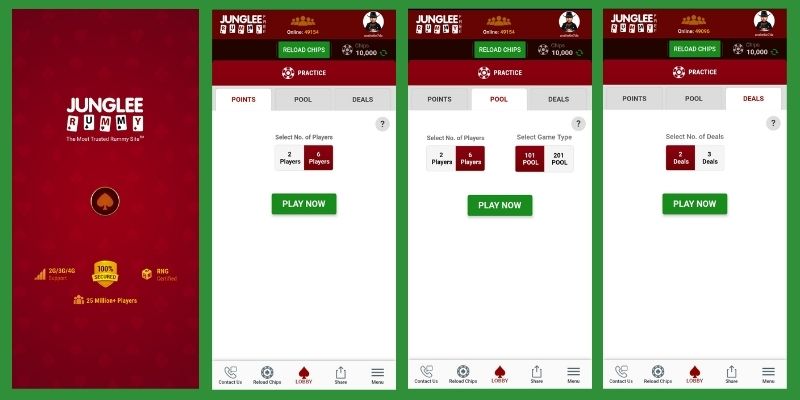 Junglee Rummy by Junglee Games is India's most trusted Rummy site, which is committed to providing its players with an exceptional rummy experience. The game offers you various variants of Rummy including Points Rummy, Pool Rummy, & Deal Rummy along with various other free and cash tournaments within the app.
Start playing cash games by making a deposit of just Rs. 25. You can also earn up to Rs. 5250 as welcome bonus & up to Rs. 1000 for every friend you refer. Isn't that cool? So, let's skip the wait already. Just open the Samsung Galaxy Store on your phone and install Junglee Rummy right away!
3. Qureka Pro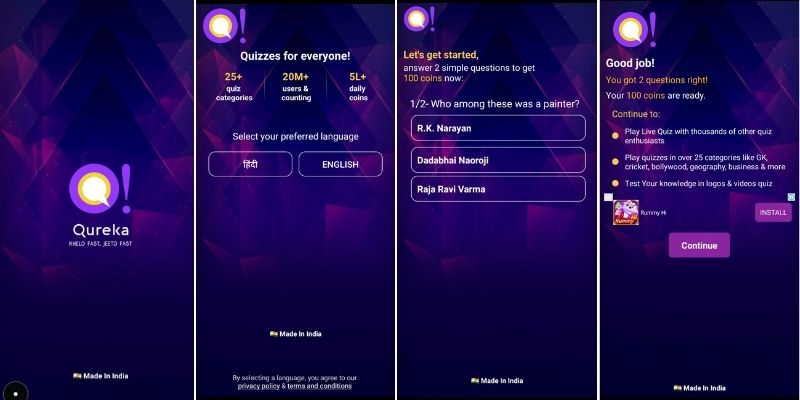 Qureka Pro is yet another app in which you can play games and earn money rewards. You will find various games on the app like Fruit Slash, CricketT20, Fruit Chop, Bubble shooter, and much more.
To start playing games for cash rewards you require coins. While signing up the app gives you 150 bonus coins. The reward money is collected in an in-game winning account from which money can be credited to Paytm or UPI. Open Samsung Galaxy Store to download the Qureka Pro app for free.
4. Dream11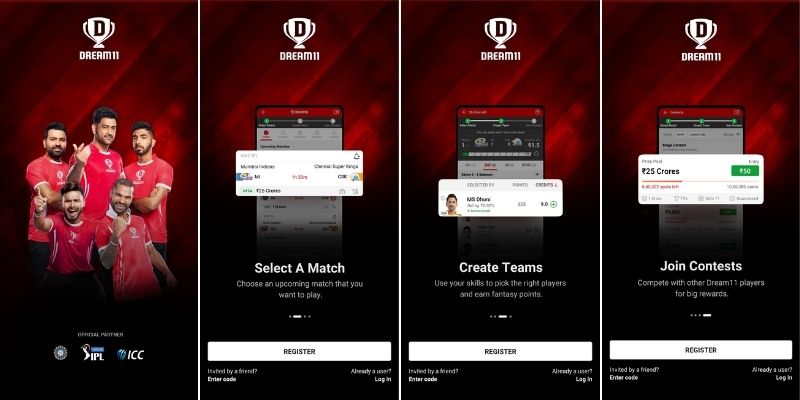 Dream11 by Dream Sports is another fantasy gaming app that can make every gamer's dream come true. Create your own Fantasy Cricket, Football, or Basketball Teams based on real-life matches to score maximum points. The app's amazing group chat feature, allows individuals to connect and challenge anybody from the app's more than 100 million user base.
After verification of the personal details, the prize money can be easily credited into the user's bank accounts. You can also earn a referral bonus worth Rs 200. Endorsed by various sportsmen across the globe, you can download the android game app for free from the Samsung Galaxy store.
5. Stick Pool Club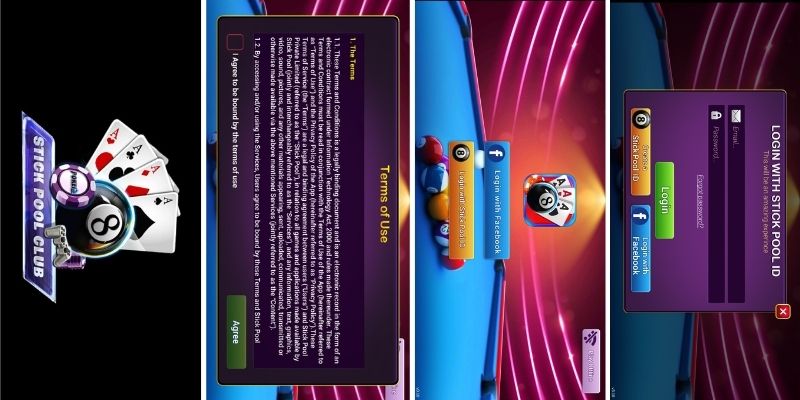 Stick Pool Club is a multiplayer Live Poker, 8 Ball Pool, 3D Poker, CallBreak game. All you need to do is choose the table to play at and join in with the random players across the country. On joining the game, you get Rs. 50 as a welcome bonus.
The app offers its users a daily cash winning of up to Rs. 2, 00,00,000. The official website of Stick Pool Club has a detailed description of How to play, various rules and regulations, etc. for gamers to fine-tune their knowledge of the game. Download Stick Pool Club, a free android game app exclusively on Samsung Galaxy Store.
6. Rummyculture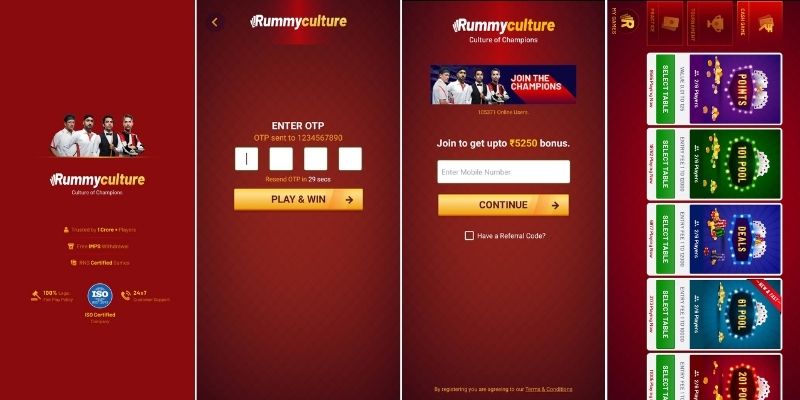 Rummyculture by Gameskraft is India's fastest growing rummy platform which comes with the best-in-class online rummy experience for its users. Along with unlimited practice and cash games you can also participate in regular online tournaments with millions of other gamers.
On your first sign-up, get a renewed welcome bonus up to Rs. 10, 250 (Old bonus Rs. 5250). For existing users, the app offers a champion bonus of up to Rs. 2525 and up to 30% extra bonus on every cash add for a lifetime. Using referrals you can earn instant cash up to Rs. 12,000. Get the free android game app on Samsung Galaxy Store to start winning now!
We know that the world of online gaming seems a little intimidating at times. After all, who expects winning real-time cash sitting right on the couch. Well, don't worry because all the above games are 100% legal & completely secure. The apps make sure to keep your details completely confidential and you can safely withdraw and add money using various options like Debit Card, Credit Card, BHIM, UPI, or Online Wallets. Isn't that a sigh of relief?

So, don't wait up now. Choose your favourite one from the list and GET SET WIN!
Happy Winning!