Though it wasn't intended, WandaVision will be the first Marvel/Disney+ series. It will be kick-starting phase four of the Marvel Cinematic Universe and tying in with films such as Doctor Strange In The Multiverse Of Madness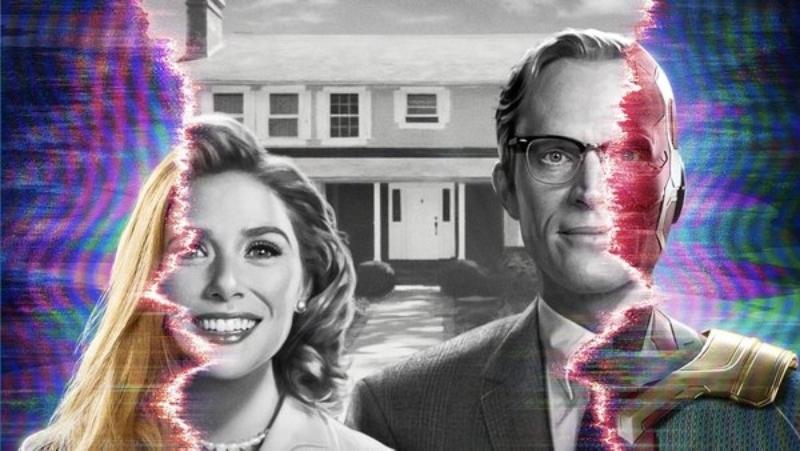 MCU will be making its Disney+television debut when "WandaVision" premieres on the streaming service on January 15, 2021. So, if you are planning to watch this series, keep on scrolling –
1. You Can Watch This Series Even If You Haven't Watched The Movies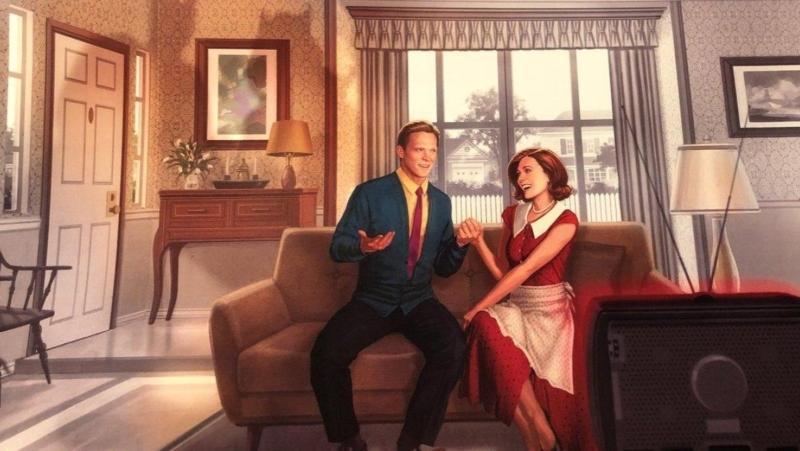 Kevin Feige said that non-MCU fans should be able to jump in and enjoy WandaVision's story without knowing anything about the greater MCU. Jon Favreau said the same about The Mandalorian, Disney+'s other huge original TV show, and that turned out to be true!
If you want to know what Wanda and Vision's deals are, then there are four movies you need to watch. The first is Avengers: Age of Ultron, which introduces both Wanda and Vision to the series.
Then watch Captain America: Civil War, which develops their relationship. Finally, there's Avengers: Infinity War and Avengers: Endgame, which sets up the tragedy of Vision's death and Wanda's initial reaction to losing him.
2. WandaVision Is An Unusual Show Starring An Unusual Couple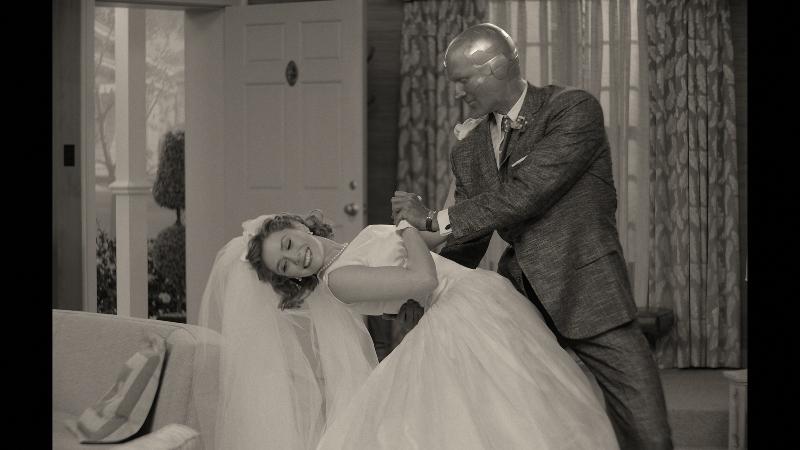 Well, superheroes are never normal, are they? Unusual is their middle name, especially when it comes to this Disney+'s first Marvel Cinematic Universe show.
In the few scenes from the trailer, we saw shots of Wanda and Vision being interviewed in their idealized suburban home and frolicking around a town after being married. It also had a scene of a sinister figure in a beekeeper outfit crawls out of a sewer grate. So, there's that.
It's impossible to predict how Wanda and Vision have reunited, but the new teaser is any indication, the answer is bound to be plenty surreal.
3. The Series Will Run For Nine Episodes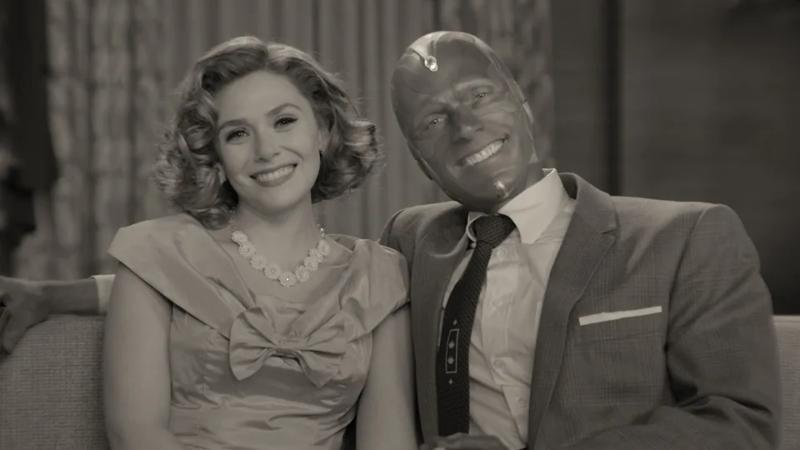 Disney announced that "WandaVision" will have nine episodes, which will make this show one of the longer-running superheroes shows on Disney+. The company previously stated that shows such as "The Falcon and the Winter Soldier" and "Loki" would run for six episodes.
3. The "Frozen" Songwriters Created Several Songs for "WandaVision"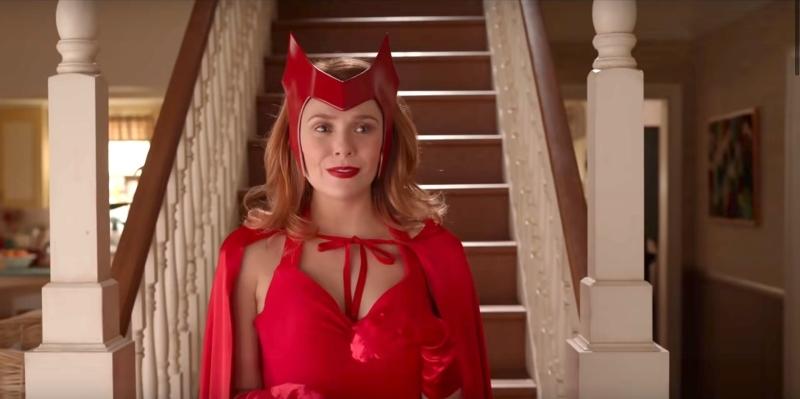 Kristen Anderson-Lopez and Robert Lopez, the husband-wife team who created the hit songs for Disney's "Frozen," have written many unique songs for several "WandaVision" episodes.
"We loved the bright feeling of American sitcoms mixed with the deep sense of unease the story had, and it was a really inviting challenge to help set that tone," Kristen said in a statement regarding the "WandaVision" soundtrack.
4. The Series Has An Interesting Take On Classic Sitcoms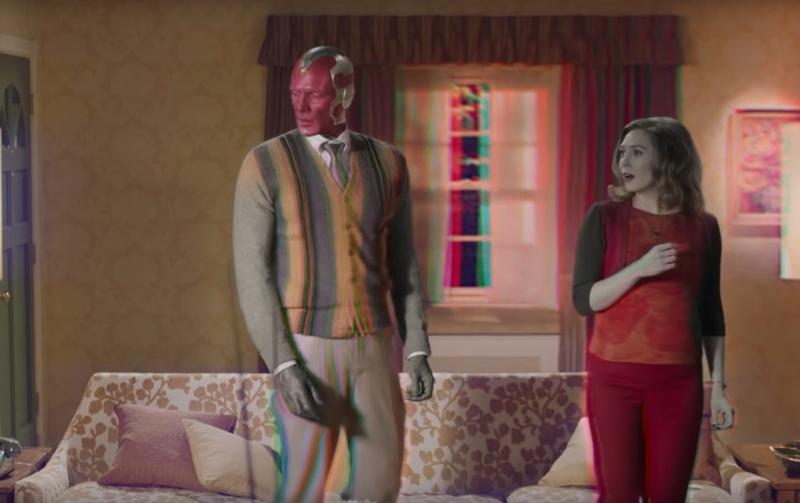 "WandaVision" head writer Jac Schaeffer has referred to the series as "a love letter to the golden age of television." The show emulates the look and feel of classic 1950s sitcoms, such as being filmed in black and white in front of a live studio audience. Crew members also used period lenses and lighting to capture the vintage look of classic television. Marvel Studios boss Kevin Feige even consulted with the legendary Dick Van Dyke while working on the series.
5. Wanda/Scarlet Witch Is Quite Powerful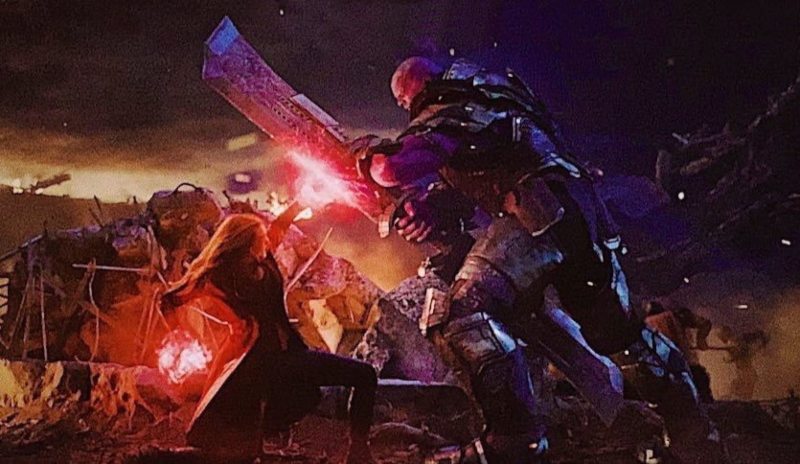 Wanda is one of the MCU's most powerful characters. She is so strong that she battled against Thanos (the most powerful villain till now in MCU) with little effort to seek revenge for her lover.
Much of Wanda's arc has revolved around her getting a firmer grip on her immense powers while developing a romantic relationship with Vision. Wanda was killed and subsequently revived in the last two "Avengers" films, and though it's unclear how she reunites with Vision.
6. Wanda And Vision's Powers Come From The Mind Stone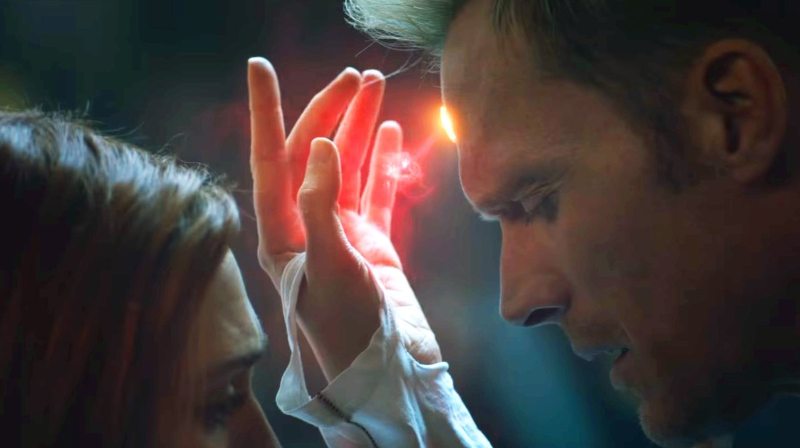 Marvel movies are quite famous to move away from the comics and this is one of those cases. So, instead of being considered as a mutant, Wanda Maximoff, a.k.a. Scarlet Witch, her powers originate from the mind stone while under experimentation with Hydra. Some of the powers she possesses included telekinesis, flight, and telepathy.
Vision has a part of mind stone on him. Bruce Banner, Tony Stark, and even Thor created Vision with the technology used for JARVIS. Since then, he has vowed to protect humanity at all costs. Henceforth, he was hunted down by Thanos during the Infinity War as Vision had the mind stone. Some of the powers he possesses included density manipulation, flight, energy blasts, and durability.
7. Darcy Lewis Is Making A Comeback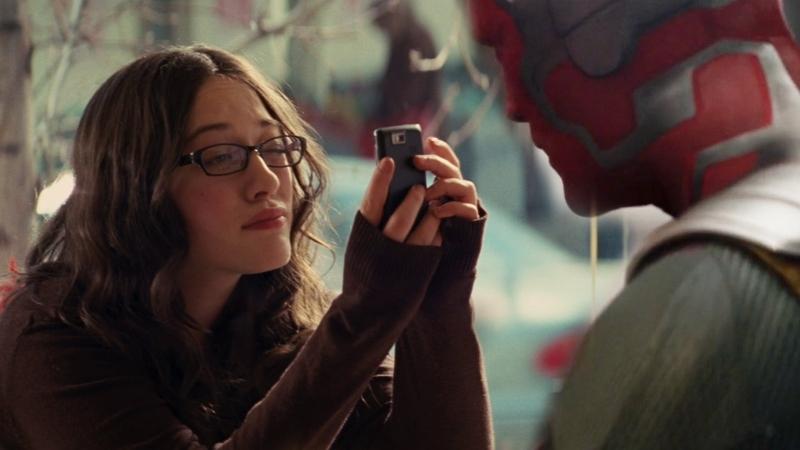 Kat Dennings aka Darcy Lewis' MCU character appeared in the first two "Thor" movies and was mostly played off as comic relief. There's no word on how Darcy will factor into the plot of "WandaVision," but with her history with Thor, she's no stranger to the franchise's more surreal elements, making her an understandable fit for the series.
8. WandaVision Seems To Be Based On A Particular Marvel Comic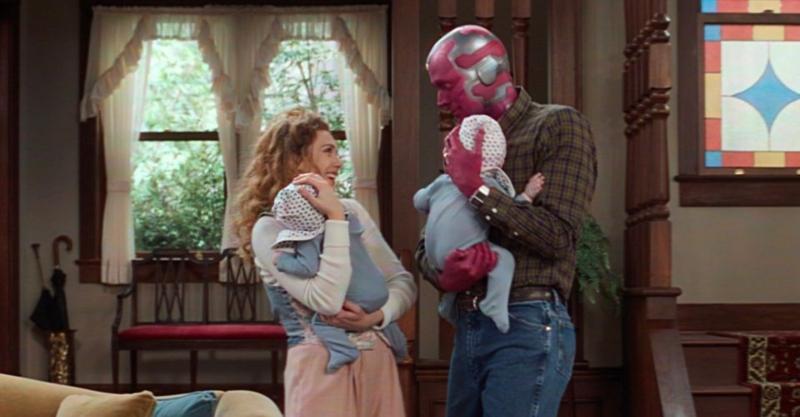 Going by the trailers, WandaVision appears to draw inspiration from an iconic Marvel story: House of M.
House of M is about Wanda having issues controlling her warping powers and accidentally remaking the world into a wish-fulfilling alternate reality where everyone gets their deepest wish. Wanda's wish is for Vision to be alive and to have a normal life with him. It doesn't go well for anyone.
9. Wanda & Vision Were Dating For A While Before Thanos Showed Up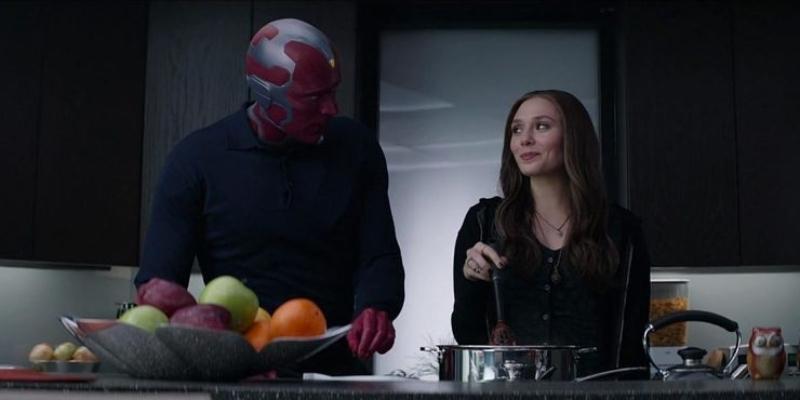 Before the Civil War, Wanda and Vision's relationship was flourishing into something more romantic. However, after the Civil War, both Wanda and Vision dealt with the consequences. Along with members like Captain America and Black Widow, Wanda became a fugitive. Vision also went offline to spend his romantic moments with Wanda whenever they got the chance. Their romances were short-lived when Proxima Midnight and Corvus Glaive attacked them.
Also read: Disney Just Announced All The New Marvel, Star Wars, & Other Projects!