Now you can buy your feline a tree to play around with. The tree is called 'the Enchanted Tree Stump Condo', which looks like a tiny forest. This enchanted forest is made by Hollywood Kitty Company,  Cleveland, Ohio.
You can even buy these in different sizes and decorations. Plus, it includes everything a cat would need, including scratchers, hidden tunnels, and fake vegetation to play with.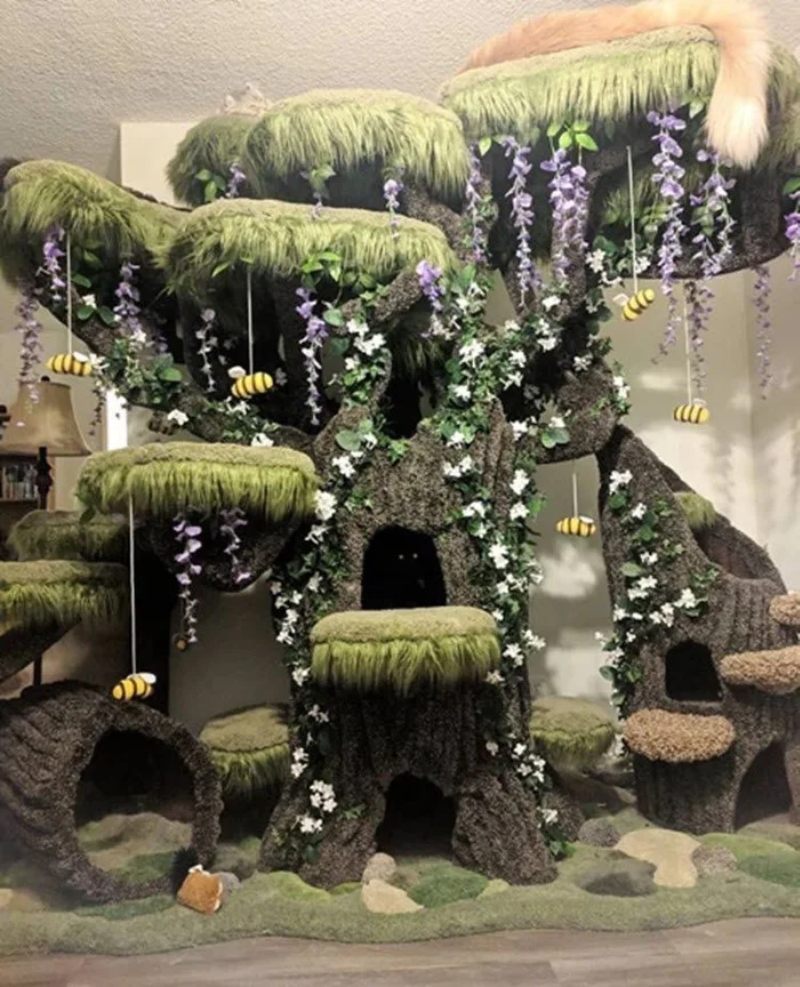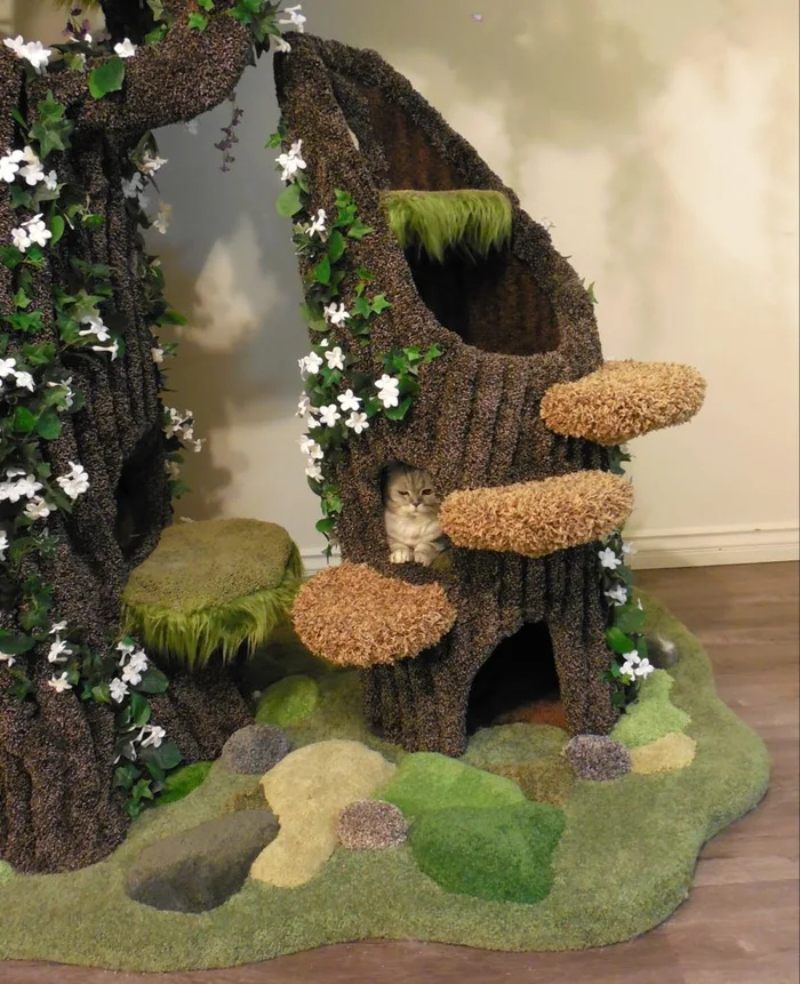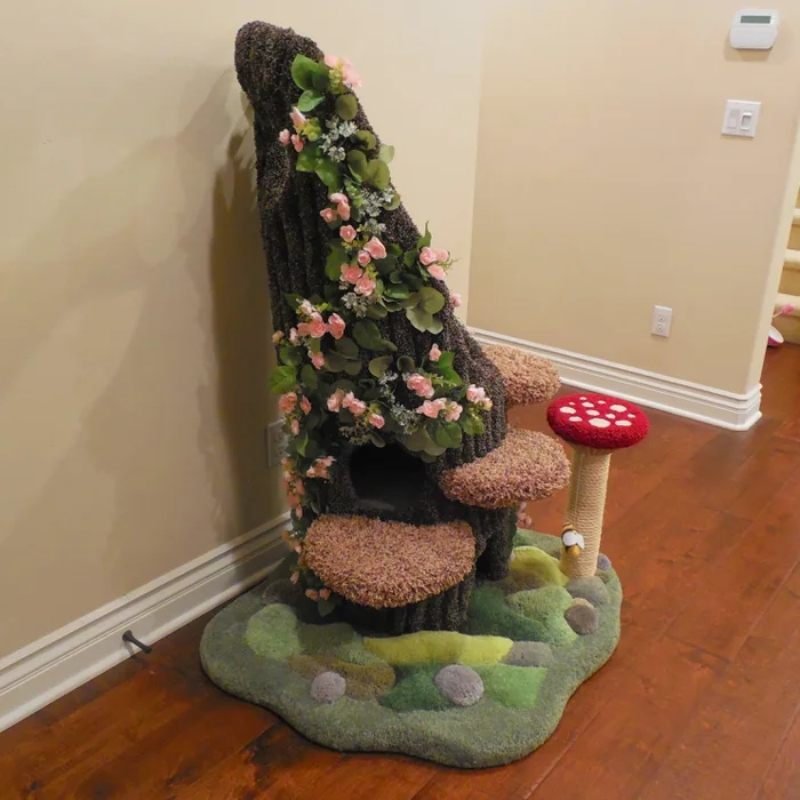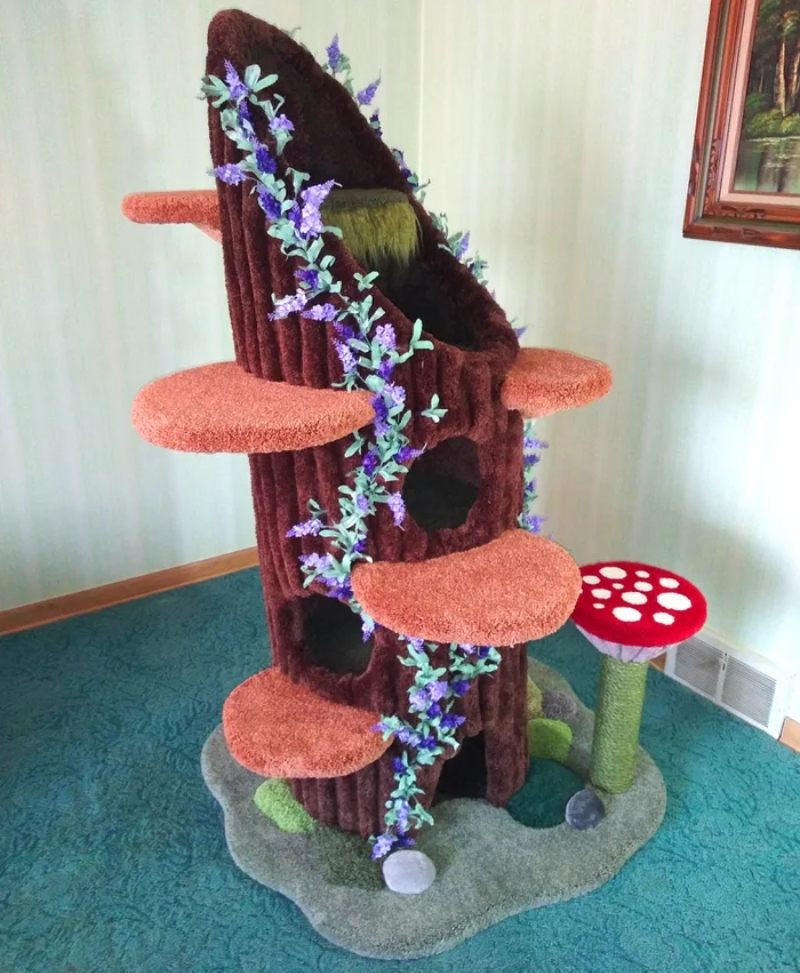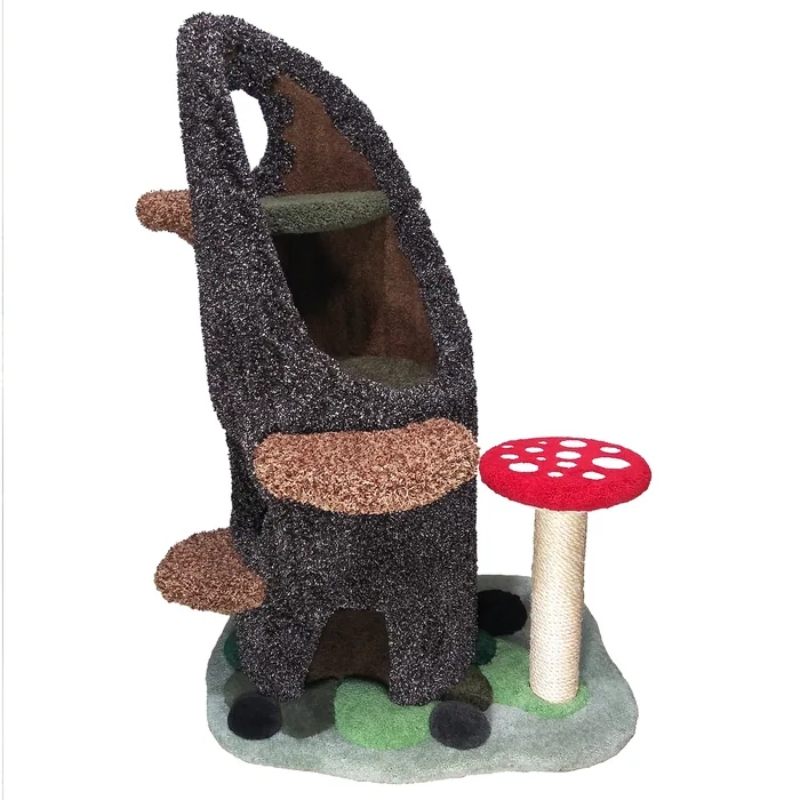 Your cat will surely love this!
Image credits: Hollywood Kitty Company
Here's a demonstration video:
Related Articles:
17 Cat Accessories That Will Simplify Every Cat Owner's Life
18 Pet Accessories, Toys, and Tools Every Dog Paw-rent Needs!