Behold! Witness the brilliance of an Estonian artist Igor Loskutow, who is an award-winning practitioner of chainsaw art. He also belongs to the Husqvarna chainsaw sculpture team. They travel to various events across Europe in order to demonstrate their cutting skills.
Artist Luskutow won the Huskycup World Title for this magnifiscent dragon bench back in 2015 and we can tell why!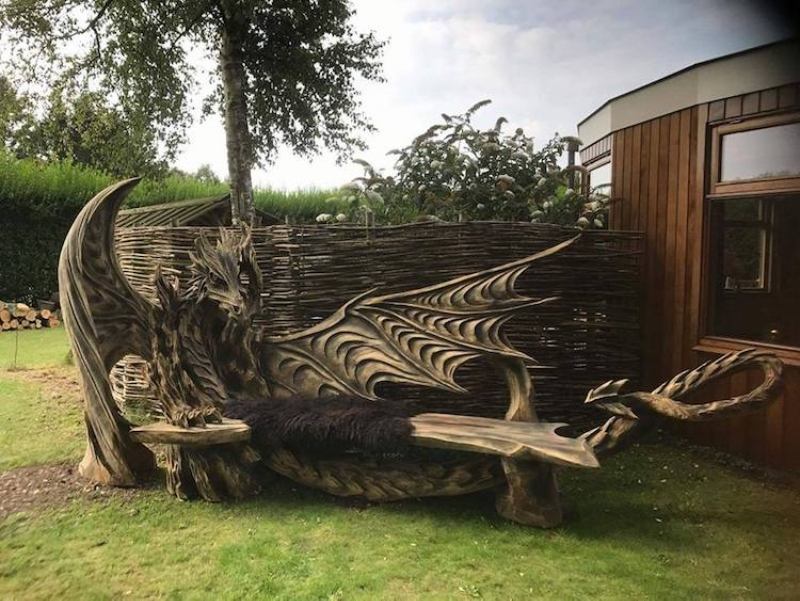 The details that the artist was able to sculpt out using a chainsaw are just incredible!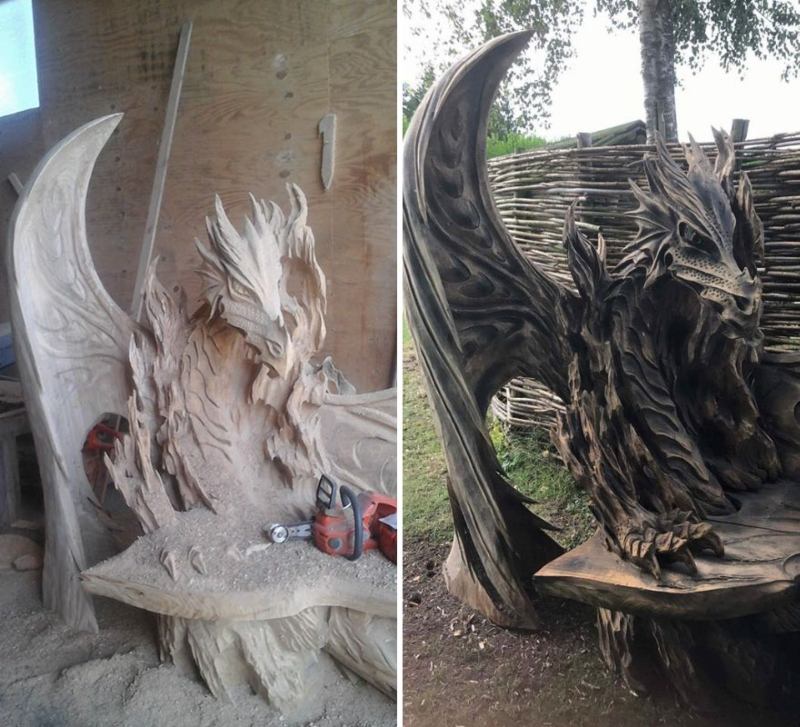 Here's the process of how the dragon bench was made.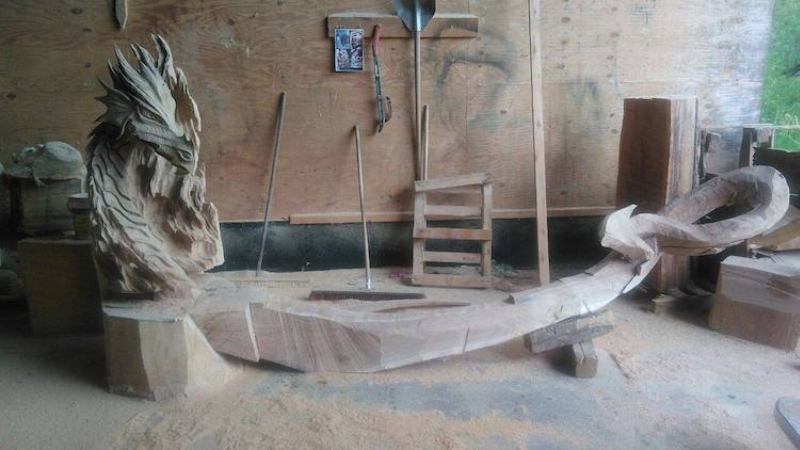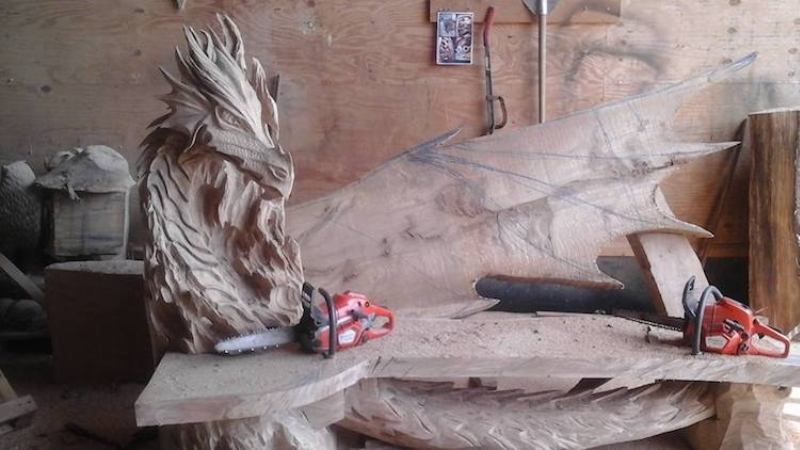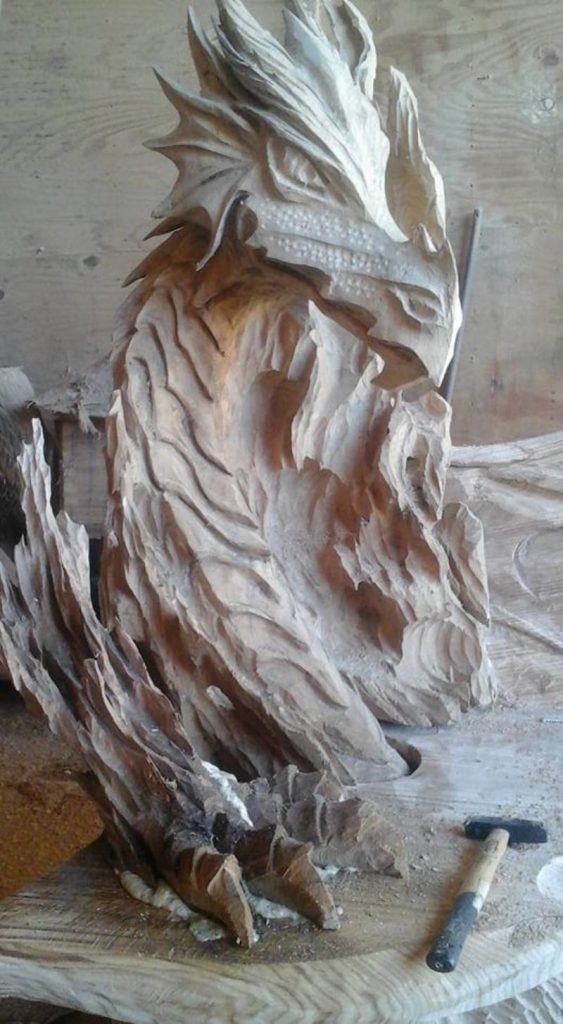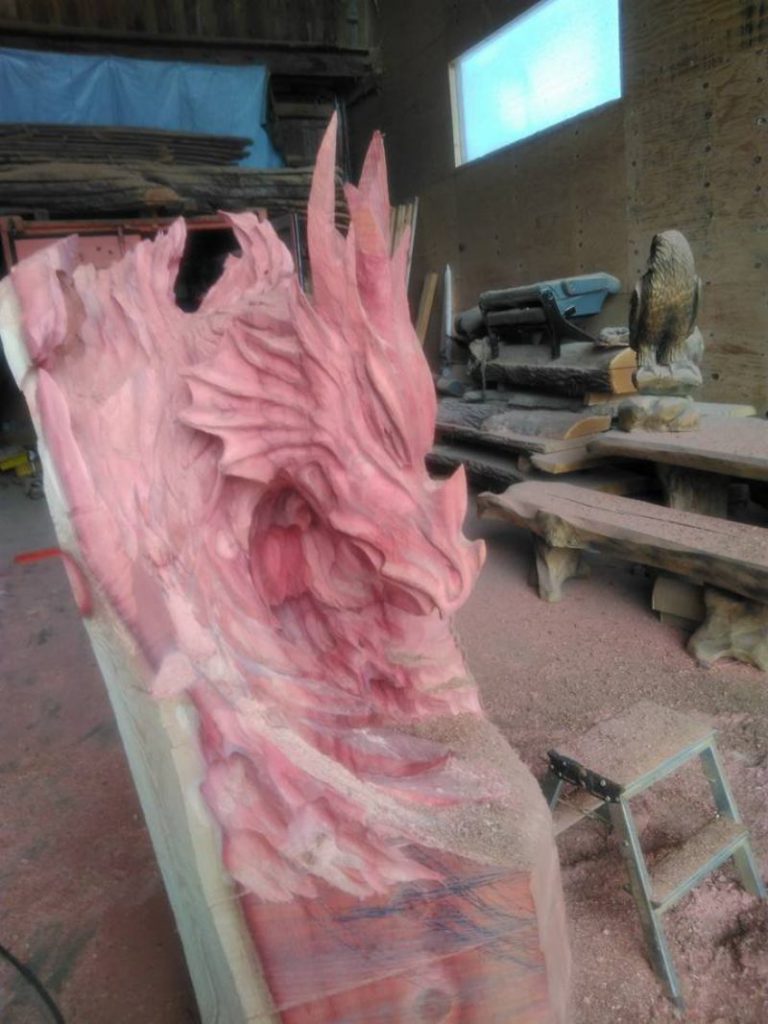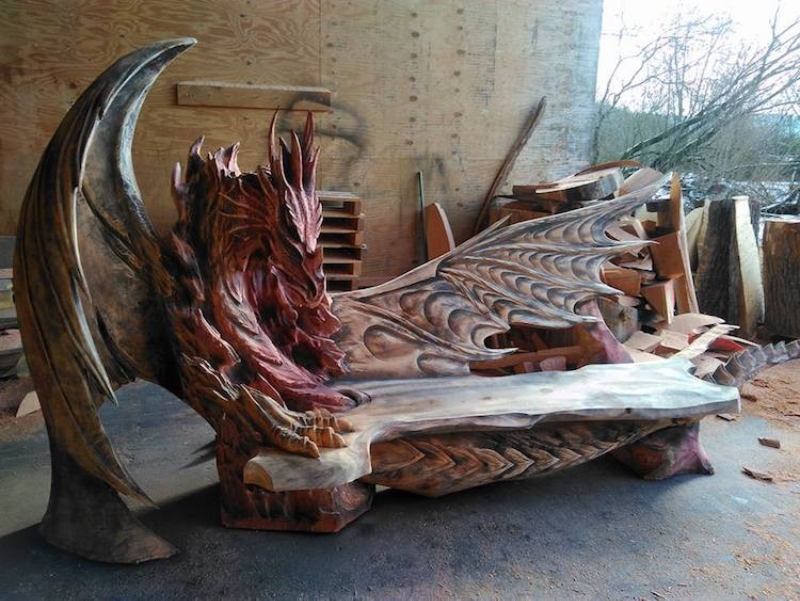 Image Source – Steampunk Tendencies
This dragon bench is not just a statement piece of furniture, but it's literally art. Hats off to the artist!
Related Articles:
Artist Uses A Chainsaw And Transforms A Fallen Redwood Tree Into A Giant Octopus
Beautiful Hand-Cut Octopus And More From A Single Sheet Of Paper By A Japanese Artist