'We legit buy boy pants for our daughter', a dad shares how over-sexualization begins with clothes.
TikToker @ericasaysstuff recently asked dads of daughters to tell about the moment they realized the over-sexualization of women starts incredibly young. Michael Vaughn, a husband and proud father of a 14-month-old daughter, Eleanor, had a lot to say about that matter.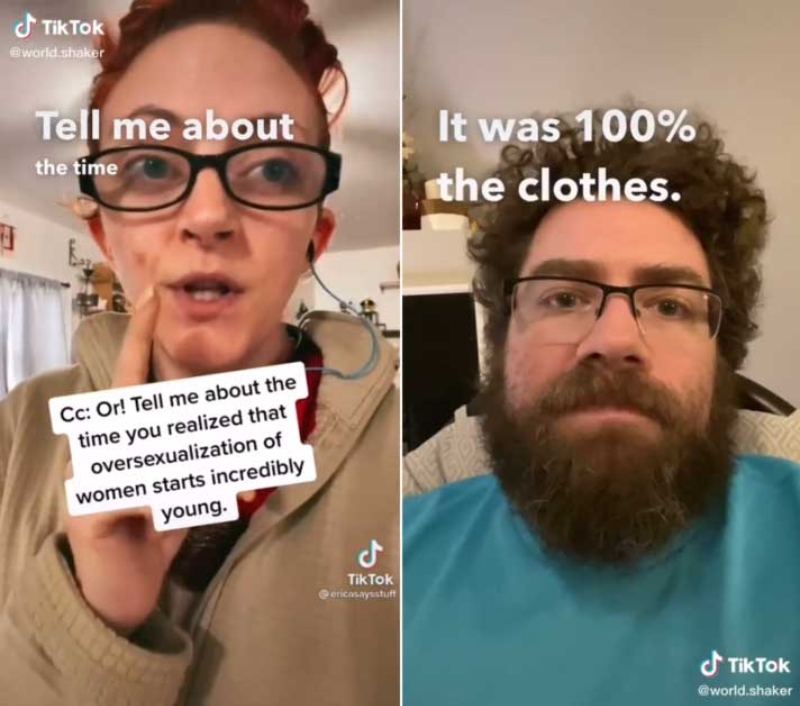 Michael Vaughn shared his experience in this viral video that has nearly 3 million views:
@world.shaker#stitch with @ericasaysstuff #parenting #girldad #walmartsethrogen #babyclothes♬ Emotional Piano Instrumental In E Minor – Tom Bailey Backing Tracks
In the video, he says, "It was 100% the clothes. And I knew it was going to be bad, but I didn't know how bad. And then we got a onesie for our daughter that says: 'Sorry, boys, dad says no dating' — sized for a newborn.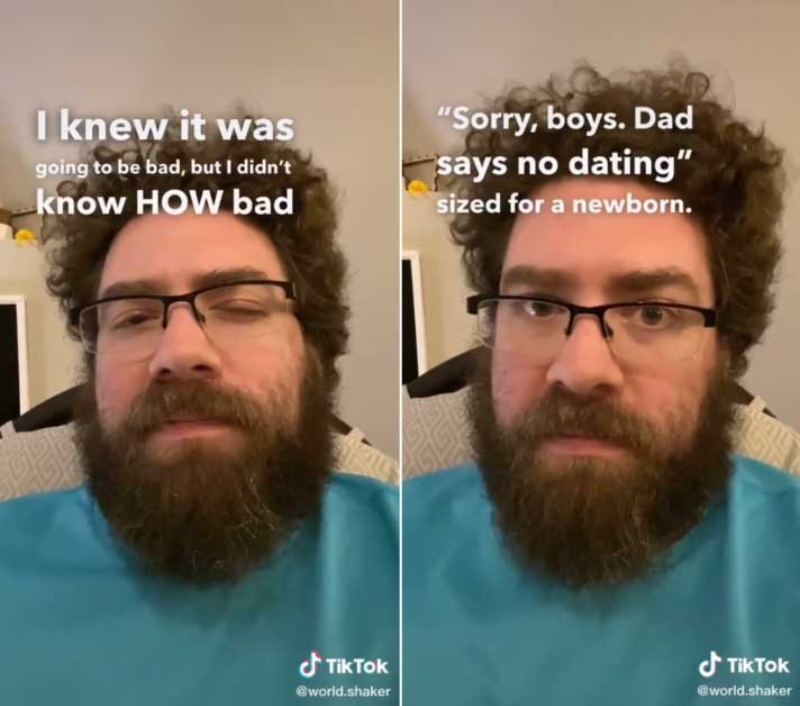 I guess I'm wondering who they thought was going to date our 0-month-old daughter. But all the girls' clothes are remarkably annoying for so many reasons…"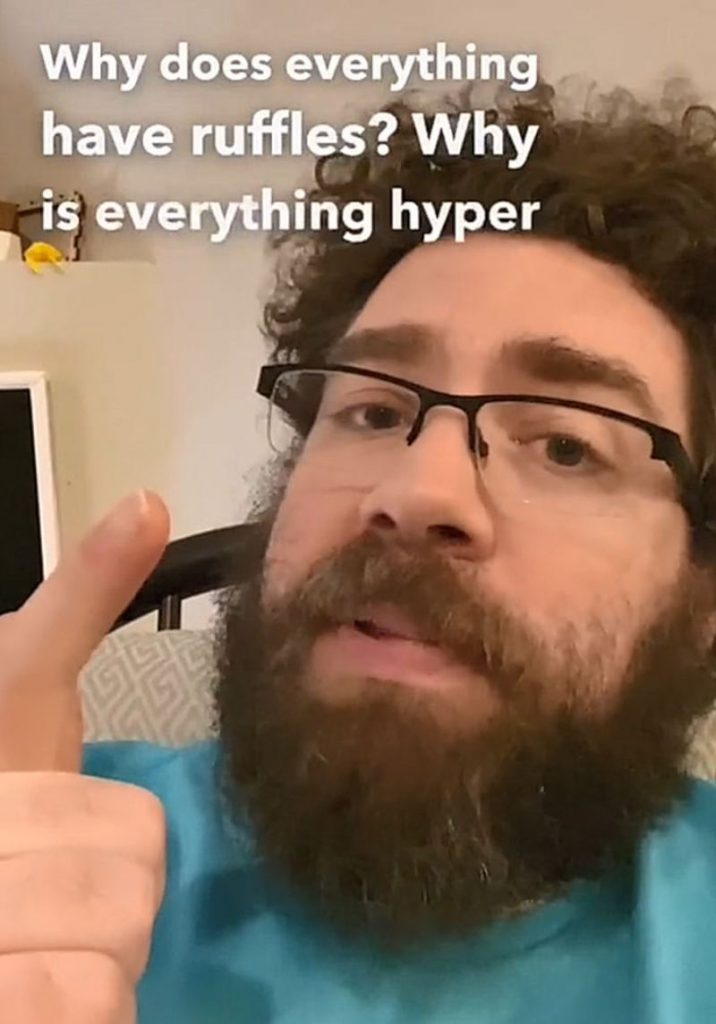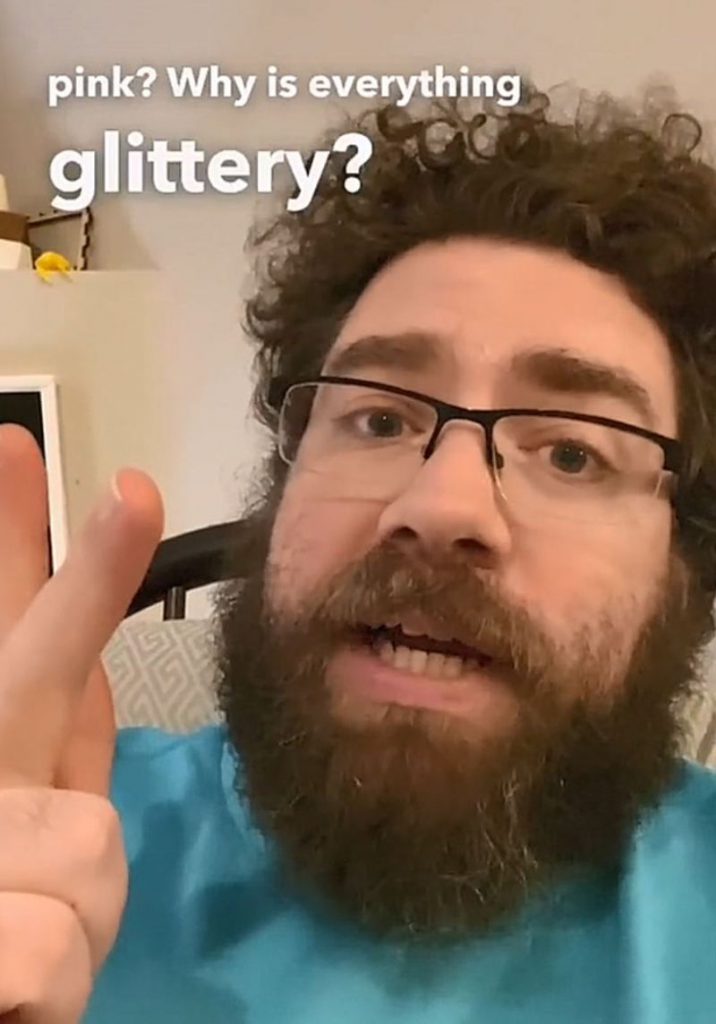 Vaughn goes on to describe how clothing designed for little girls isn't just obnoxiously pink, it's also sized incorrectly and less functional than the clothes you can get for boys.
"…Why does everything have ruffles, why is everything hyper-pink, why is everything glittery? Why can't I just find a one-piece bathing suit for my daughter?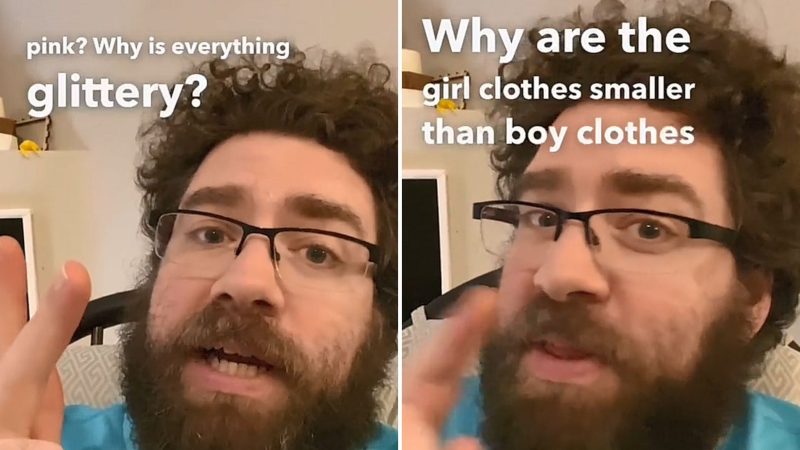 Why are girl clothes smaller than boy clothes when they're the same size? Like, I don't get why boys get normal shorts and my daughter gets shorts with an inseam of negative two.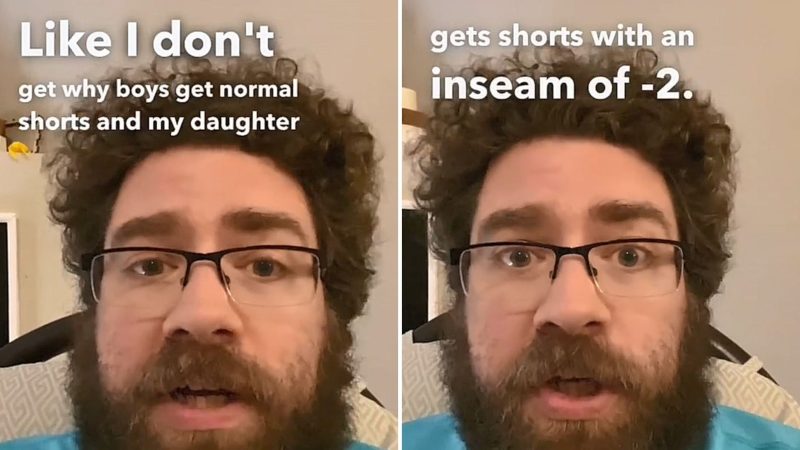 Like, we legit buy boy pants for our daughter because girl pants are sausage casing leggings. I'm not squeezing a baby back into sausage casing every single diaper change. So, it was 100% girl clothes. Girl clothes are the worst!"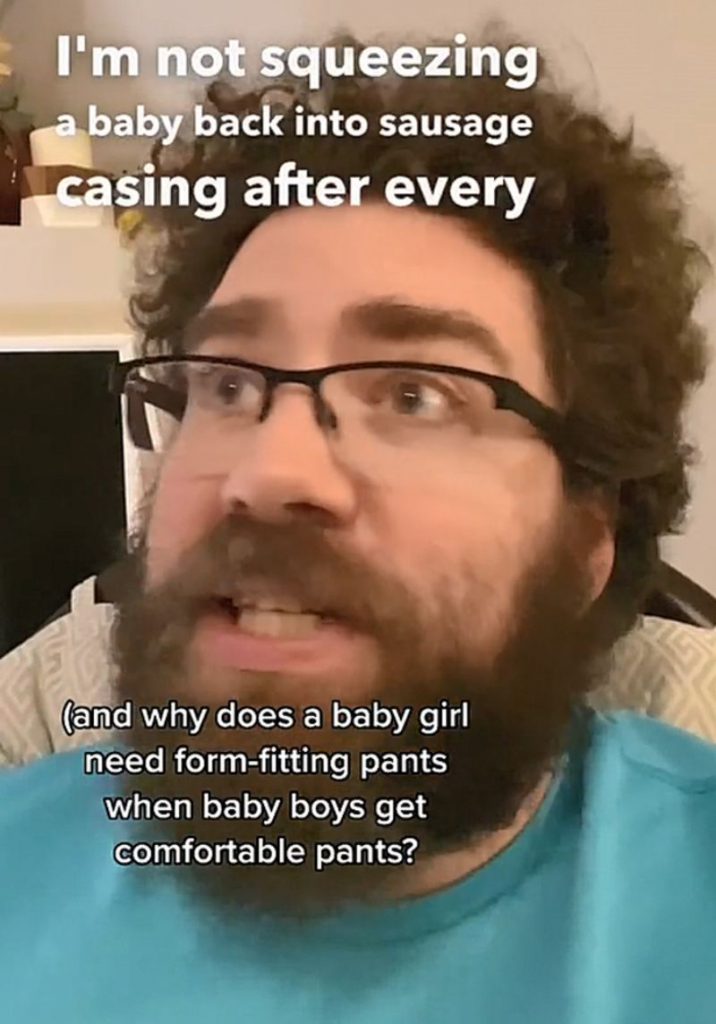 When Buzzfeed reached out to Vaugh regarding his viral video, he explained:
"The cool thing is you're the parent, which means you get to be involved in what they're exposed to, how they're exposed to it, and how they learn to process and challenge those influences.

This also means you get to set an early standard about what matters, like their talents and interests. In other words: positive things that help define them that don't involve their appearance."
Do you think children's clothing could be partially responsible for the over-sexualization of young girls? Let us know in the comment section!
Related Articles:
A Dad Started A Swimwear And Clothing Line For Transgender Girls Inspired By His Daughter
Mom Is Teaching Her 5 Daughters That Virginity Doesn't Exist & Her Reasons Are So Valid