"Be the reason someone believes in the goodness of people." and this story is only going to make you believe in all the goodness in this world. A customer left a $5600 tip on his bill at an Ohio restaurant, to make sure each staff member, whether they were working that shift or not, had an extra $200 to take home for the holidays.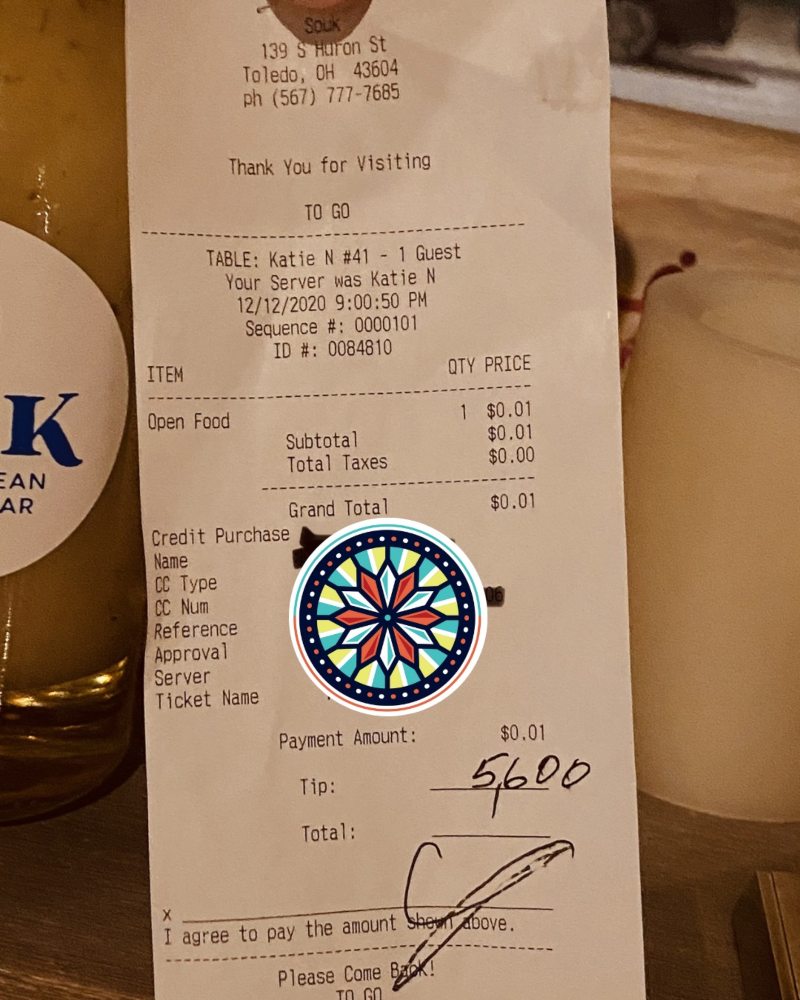 Souk Mediterranean Kitchen & Bar
The chef and owner of Souk Mediterranean Kitchen & Bar in Toledo, Ohio posted this heartwarming gesture by one of his customers, Billy, on Facebook on December 13. . He wrote how this December is different due to the pandemic, as usually, customers leave a generous tip for their staff.

"December is a month for them to earn money to buy family gifts, put a bit into savings, and take care of bills or repairs that have been lingering. With Covid restrictions and guidelines, that was not going to happen for them this year. So this heartfelt generosity was deeply needed and very appreciated."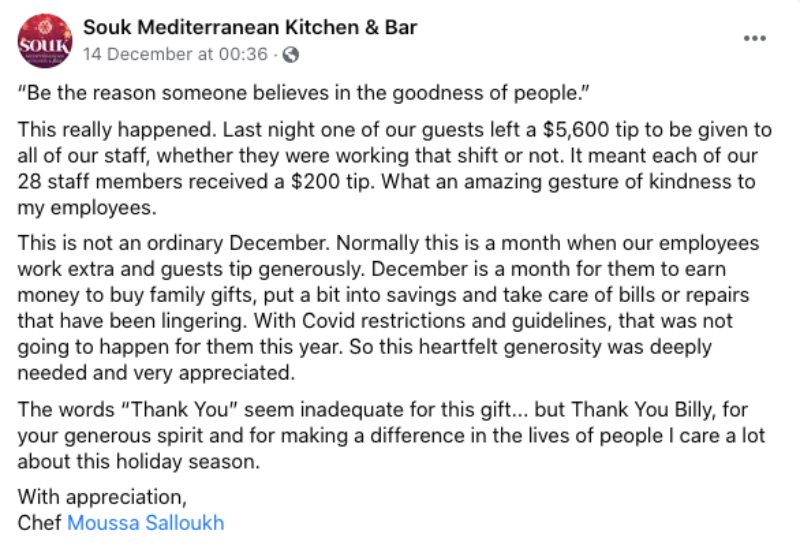 The huge tip gave the workers the opportunity to buy Christmas trees and presents for their families while they struggled with lower than usual tip take-homes during the pandemic holiday season.
"The words "Thank You" seem inadequate for this gift… but Thank You, Billy, for your generous spirit and for making a difference in the lives of people I care a lot about this holiday season."
Along with that was a picture of the bill, showing a one penny food purchase and the handwritten $5,600 tip. There were no details of whether Billy was a regular or just a random stranger who came in just like an angel in disguise.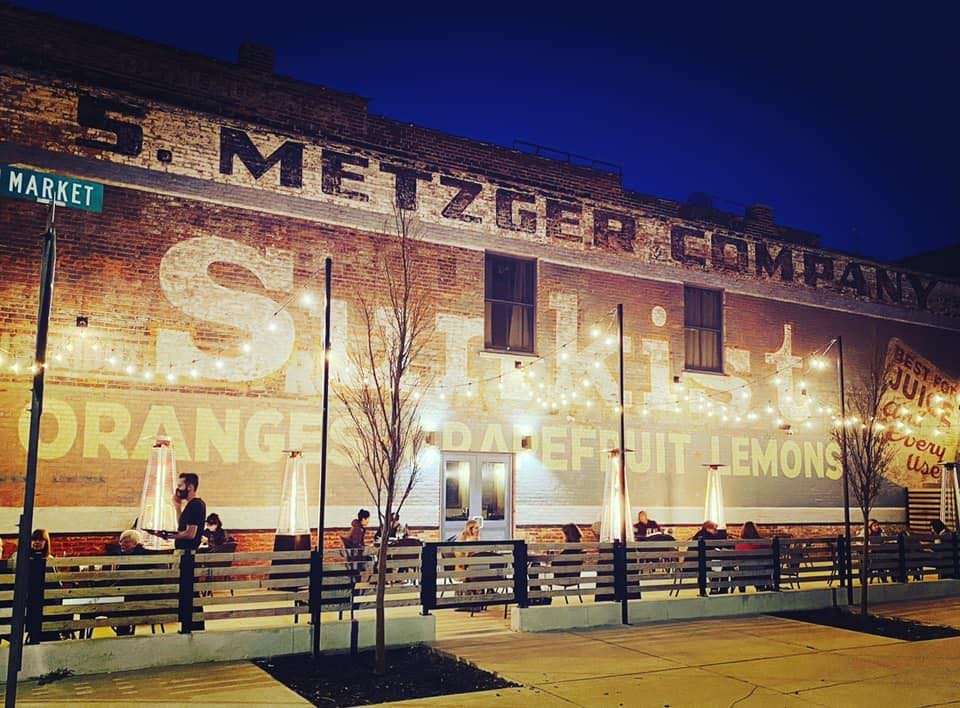 Souk Mediterranean Kitchen & Bar
Chef Moussa Salloukh opened the restaurant in October 2019 in honor of his mother. "Everything was going great until March when we were forced to shut down." With the pandemic hitting the world, the restaurant has been going through its fair share of struggles, especially during the usually busy holiday season. The generous tip arrived at just the right time.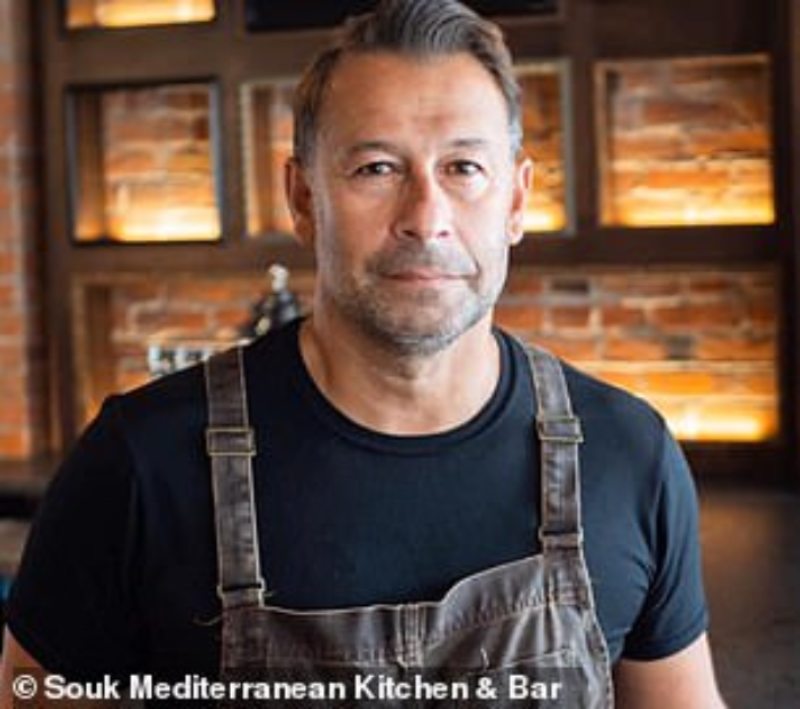 'Our Christmas parties have diminished. It's just carry-out and as much walking and reservation as we can get,' Salloukh told 13ABC.
Salloukh told CNN that 'There was a lot of tears, I'm tearing up now talking about it.'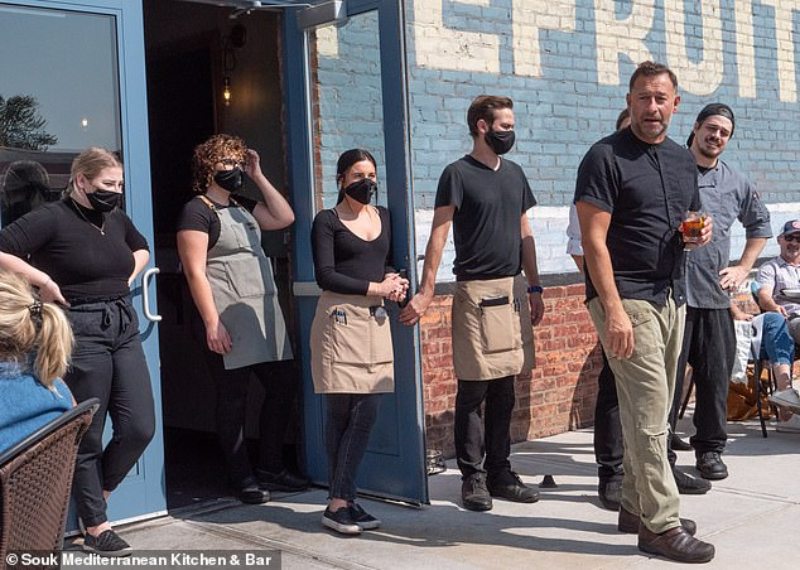 'Your restaurant staff becomes your family and everyone cares about each other,' Salloukh noted, added that he'd been 'staying out of the kitchen' to allow his employees to rack up more paid hours, which would allow them to 'put gifts under the tree for their kids.'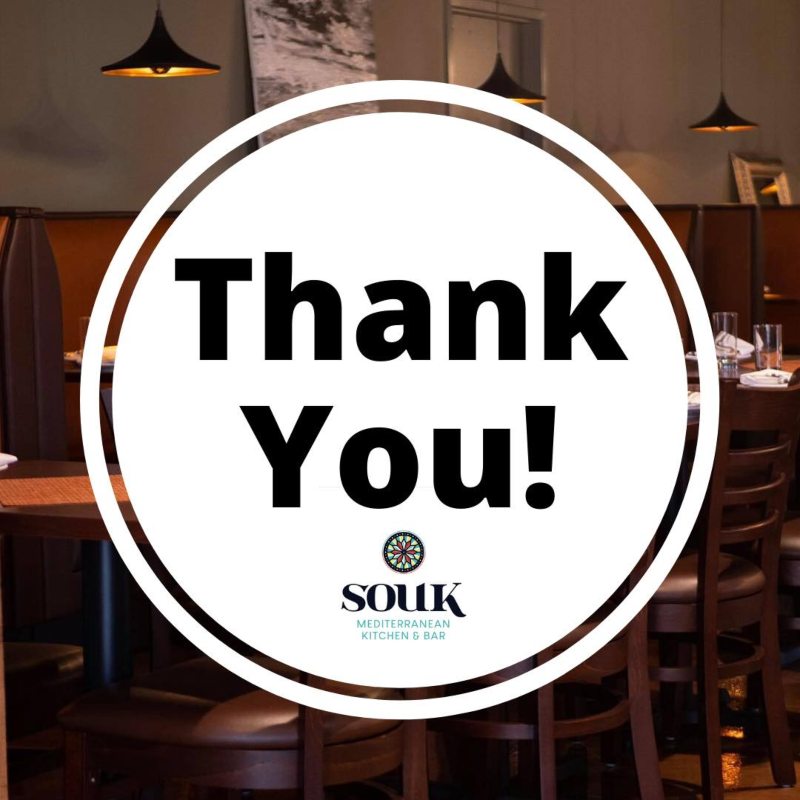 Now that restrictions are clearing up a bit, the restaurant is slowing getting back to pace. But the $5600 tip, all of sudden, by a stranger, just made them believe in all the goodness that is the world has to offer!
Also Read: 20 Incredible Things That Happened In 2020 That Prove It Was A Year Full Of Goodness