We as conscious consumers keep using words like "Natural", or "organic", but the U.S. Food and Drug Administration (FDA) doesn't really have a definition for it. Enter the safe word "Clean beauty", which sounds a lot convincing, as it takes into account non-toxic products, free of the nasties enlisted by the Environmental Working Group. Contrary to popular belief, clean products are no more inaccessible. Amazon has a sub-category for it. It's a lot easier to find clean beauty swaps for almost any and every product in your vanity.

However, since a lot of brands try to hide under the garb of greenwashing, it's always better to dig into the ingredients and know what exactly are you paying for. We have done some homework for you already and curated a list of clean beauty products with clean ingredients. These are clear of parabens, sulfates, phthalates, and artificial fragrances.
Amazon
Switching to a natural deodorant is easy, good for you, and best for the planet too. If you're looking for cleaner alternatives, make sure to look for formulas that are aluminum-, paraben-, phthalate-, and sulfate-free options. Most natural deodorants use baking soda to help soak up moisture, which can be irritating to the skin due to their alkaline pH level.
Ethique's deodorant bars use no baking soda and instead go for wonder ingredients to keep sweat and smell away: magnesium hydroxide, zinc oxide, and bamboo (which absorbs 200% of its own weight in sweat and oil). The bars do not block your sweat glands and come in compostable packaging so solid bars leave no trace.

Every single use is helping you save 2 plastic bottles and 3 liters of water, says the brand.
Amazon
The brand calls this their "Get Shit Done cream" and the reviews only make it better. This little baby is like a protein shot for your skin, that replenishes your skin, is 100% free of essential oils, silicones, and fragrance.

And it has won hundreds of accolades by our favorite beauty curators Byrdie & Harper's Bazaar.
Contrary to popular belief – Facial oils don't make your skin oilier. In fact, facial oil will replenish your skin's natural oils and will keep breakouts at bay.
According to Dr. Lucas from Cleveland Clinic, "While they're predominantly known for their hydrating properties, face oils can also aid your anti-aging routine and provide antibacterial and healing properties."
And the trick is in choosing the right one that suits your skin needs. And this game-changing product will just do that. It's basically rehab for your skin! The Marula oil in this product is unrefined and 100% pure which means that it's extremely potent.
This luxurious oil reduces fine lines, wrinkles, redness, as it is high in antioxidants, tocopherol (vitamin E), tocotrienol, omegas 6 and 9!!
A face wash shouldn't make your face feel stretched, dry, and irritated. In fact, that might cause your skin to produce more oils. And that's why we love First Aid Beauty Face Cleanser! It is infused with a powerful botanical antioxidant blend that will soothe your irritant skin. The cleanser has a non-stripping, pH-balanced formula that will reduce your flare-ups and won't leave your skin feeling dry or tight.
This clean beauty is free of fragrances, additives such as parabens and sulfates. And oh, this First Aid Beauty Face Cleanser is allergy-tested, and anyone with temperamental skin safely use it.
This product has a cult following for a reason. It's an award-winning cream that gets instantly absorbed and provides instant hydration to the parched skin. First Aid Beauty focuses on creating products for even the most sensitive skin type. This moisturizer is especially recommended to those people who have eczema. It contains colloidal oatmeal, allantoin, shea butter – all skin-loving, soothing ingredients. It will leave your skin looking moist and supple after just a single-use.
Founder of RMS Beauty, Rose-Marie Swift, actually started her clean beauty cosmetic line after she got a health scare. She had some toxic chemicals and heavy metals in her system and found that the same chemicals were found in today's beauty products. She re-evaluated and checked the ingredients she was using on her skin and decided to be a part of a change.
This multitasking tinted cream is perfect if you are looking for a no-makeup look. It will give you that blushed look without making it too obvious. It will add a natural rosiness to your skin. It's easily blendable as the formulation contains antioxidant-rich buriti oil, shea, and cocoa butter. Available in 7 shades.
Amazon
Eyeshadows can change an entire makeup look. And recently, liquid eyeshadows have taken the spotlight. They are super pigmented and are quite easy to apply to create that perfect monochrome look. These pigmented eyeshadows are even beginner-friendly. They glide like a cream and dry like a powder. And once it sets, the eyeshadow won't crease and will last the entire day.
Crafted with skin-smoothing Horse Chestnut Flower and antioxidant-rich Honokiol (Magnolia Bark Extract), this dramatic liquid eyeshadow is actually a good swap from Stila's. And it has won Glamour 2021 beauty award.
Owned by actress Jessica Alba, the brand focuses on providing clean beauty products. These pencil liners just won Glamour 2021 award! Infused with Jojoba Oil, the vibeliner pencil glides like butter while giving an intense color payoff in one swipe. And just in case you want to create a soft look, use the built-in smudger. There are five shades available from this range.
Don't we all love that sunkissed skin look? Well, you can easily achieve that with just the bare minimum effort. All you might need is a right bronzer. And Cover FX has a duo of matte and shimmer shades that are highly pigmented. Formulated without mineral oil, talc, parabens, this bronzer has that weightless texture and doesn't look over the top.
If you want that natural dewy look – all you need is this Bio Brightener Stick. It is an Amazon customer-favorite for a natural-looking radiant glow. This illuminizing stick has a satin, smooth, weightless texture and is free from all harsh artificial chemicals. Key ingredients include organic green tea, olive, and aloe to give that extra hydrated glow.
There is one thing that we find with clean beauty brands is that they lack shade diversity. And this is where ILIA comes in – they have created a diverse shade range. Super Serum Skin Tint SPF 40 comes in 30 shades! This serum is free of silicones, fragrance, chemical screen, oil and is non-comedogenic.
And here's why you need them in your life –
– Combines 3 steps into 1—it's makeup + skincare + SPF
– Gives you the perfect light and dewy coverage
And oh, it has won Allure and Byrdie Beauty Awards 2020!
One of the most underrated skincare products – body scrub. And Herbivore's coconut milk body polish will make your bath time even better! This scrub will hydrate, soften, and smooth your skin with every use. It's been formulated with nourishing coconut milk, organic coconut oil, shea butter, and sugar. It will leave your skin feel silky soft!
You might have heard of Olaplex if you've ever highlighted or colored your hair. It is one of the rare brands that everyone raves about and that actually live up to their claims. The best hair professionals all over the world love it and recommend it to their clients. It is one of those products that actually strengthen and repair your hair from the inside out.
Olaplex is THE product you want if your hair is dry and damaged. Colored or bleached hair can be difficult to maintain. They lack the luster and without proper care – can easily break. Martine Robertson, director of education at Olaplex says, "Olaplex is for everyone, literally. All hair goes through the stress that can lead to breakage. Imagine that Olaplex is like a gym routine for your hair—the more you use it the stronger, healthier, and shinier it will be."
It was won numerous awards and you will see a difference in your hair with just one wash.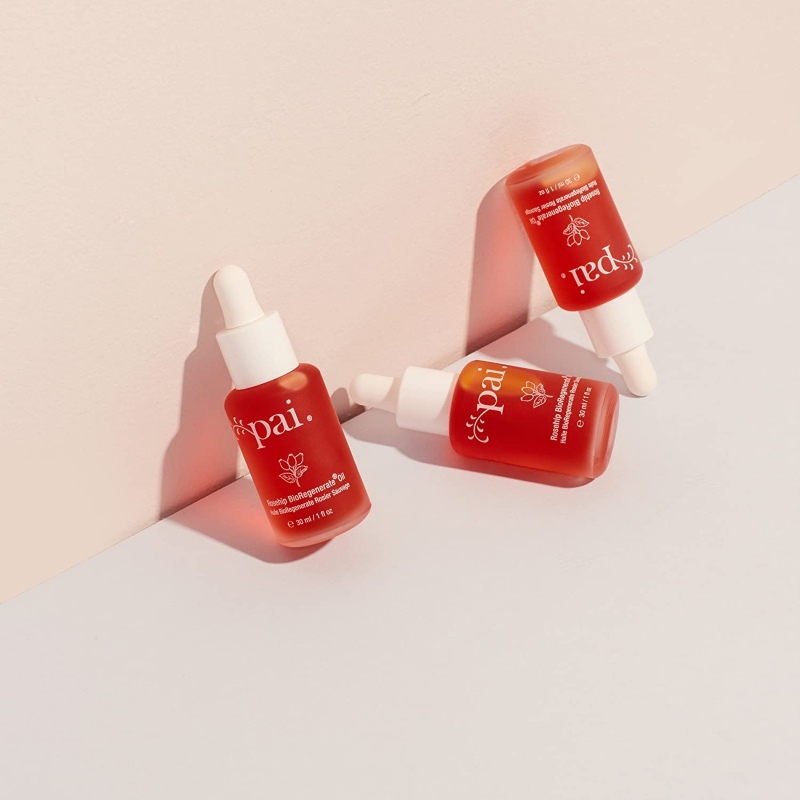 Amazon
Rosehip oil has a cult following. And Pai's Rosehip BioRegenerate Oil claims that it has the most concentrated Rosehip Oil in the market. It will rejuvenate your tired skin and nourish it too. It has four key natural ingredients: rosehip seed extract, rosehip fruit extract, Vitamin E, and rosemary extract!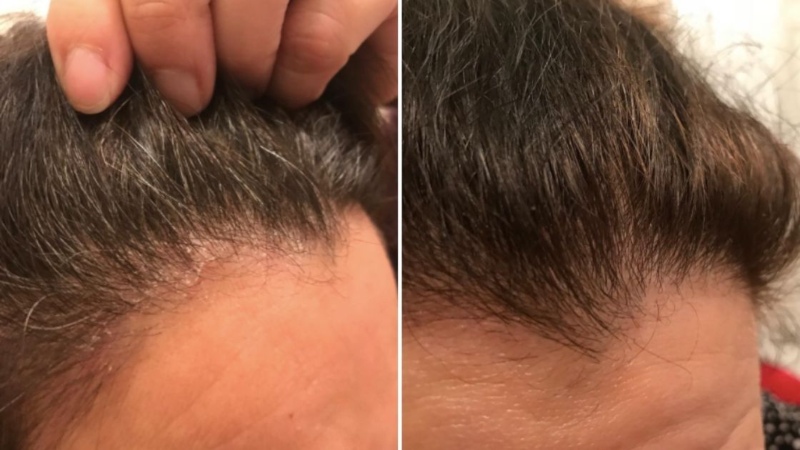 Amazon
There aren't many clean hair products as compared to the other counterparts. But Briogeo's Scalp Revival Charcoal + Coconut Oil Micro-Exfoliating Shampoo is one such product that shows lasting effects. This shampoo removes any build-up and relieves dry, itchy scalps — without any harmful ingredients.
Whether you are an advocate of clean beauty or not, these products are wonderful and worth a try. Buy them and let us know your views!
We hope you love the products we recommend! All products featured on Munchable are independently selected by our editors. If you buy something through our retail links, we may earn a commission on the sale. Oh, and FYI — prices are accurate and items in stock as of the time of publication.
Related Articles:
22 Best-Reviewed Beauty Products On Amazon You Gotta Check Out