There's a big debate as to whether corn is a vegetable, fruit, or simply a type of grain. There's another popular debate in the kitchen as to – 'What's the best way to strip the kernels off the cob of the corn?', and today, we're going to put an end to one of these debates. That's right, we may have just found the best, most efficient way to separate the corn kernels! Presenting, the 'Chef'n Cob Corn Stripper'.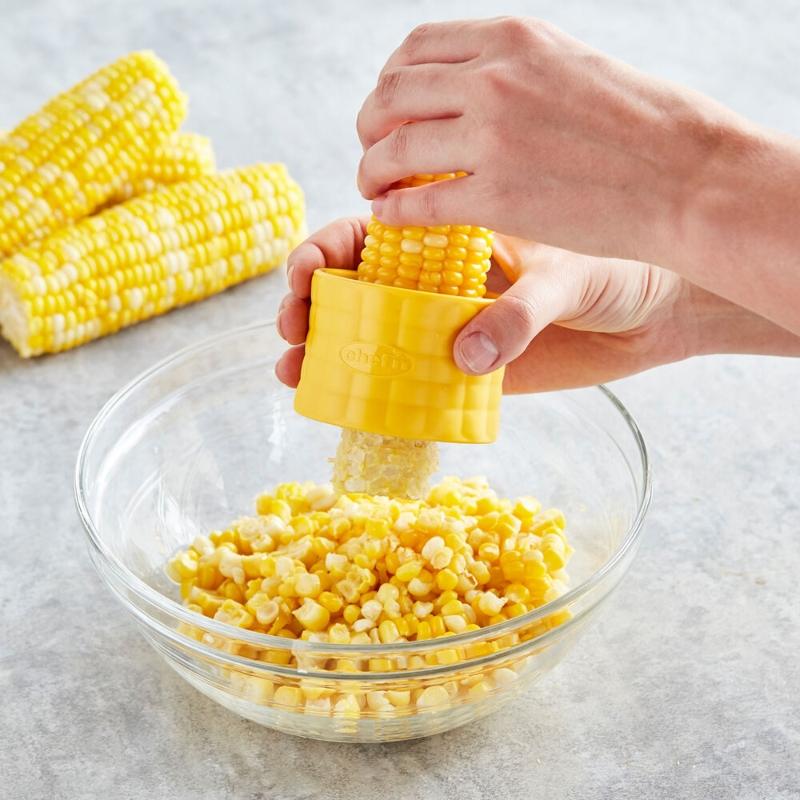 Sur La Table
The mechanism of how this kitchen tool works is rather simple and you can see the results in just seconds!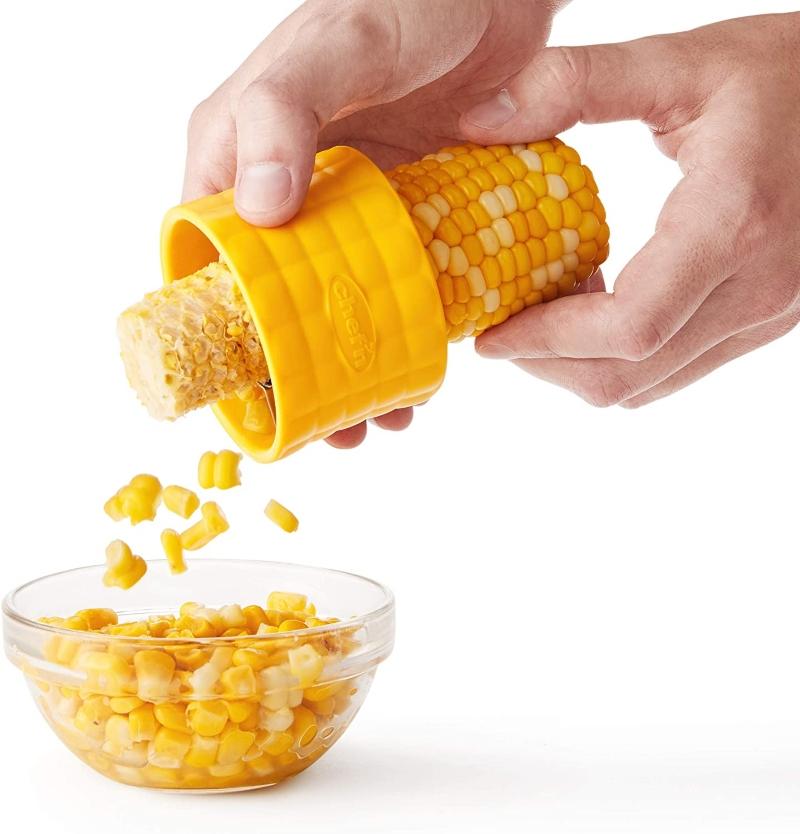 Amazon
All you have to do is insert the cob in the metal ring of the device, push and twist outward so that the kernels fall in a bowl or a plate! That's it. We told you – it's a total game changer!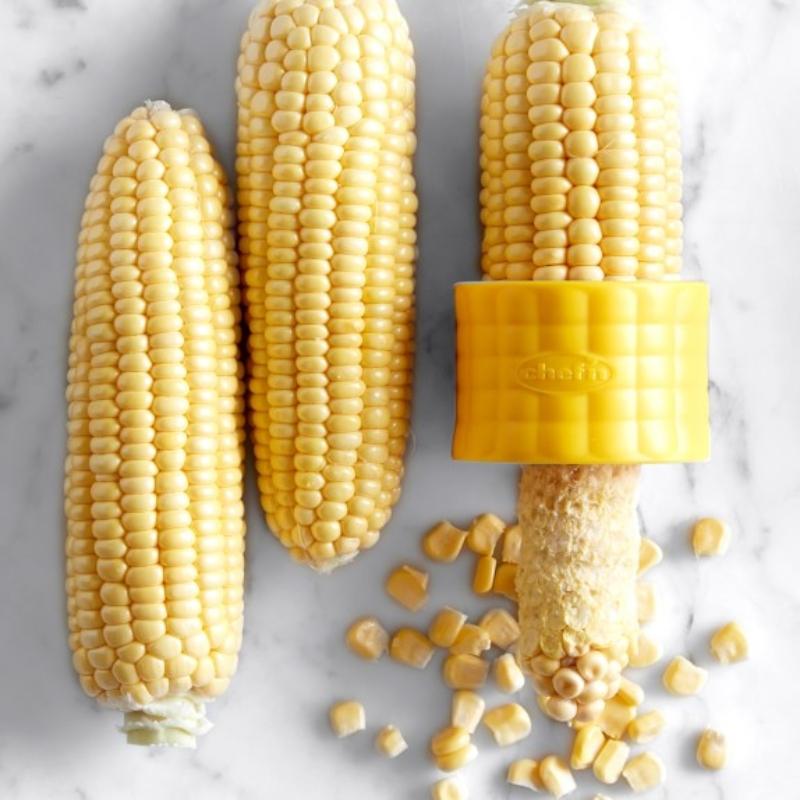 Williams Sonoma
The tool is compact and easy-to-use, hence easy to clean as well. You just have to run it through some water, rinse it a lil with dishwashing soap and you're good to go! But the best thing about this corn stripper is that it's dishwasher safe as well!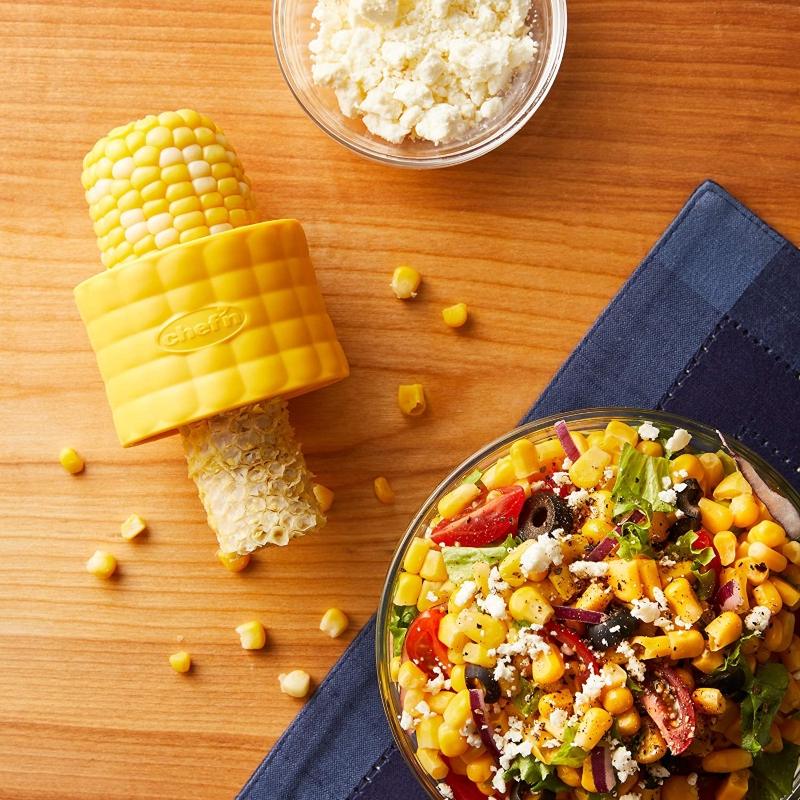 Amazon
The durable and safe stainless steel blades in the kitchen tool help effortlessly strip kernels in just seconds!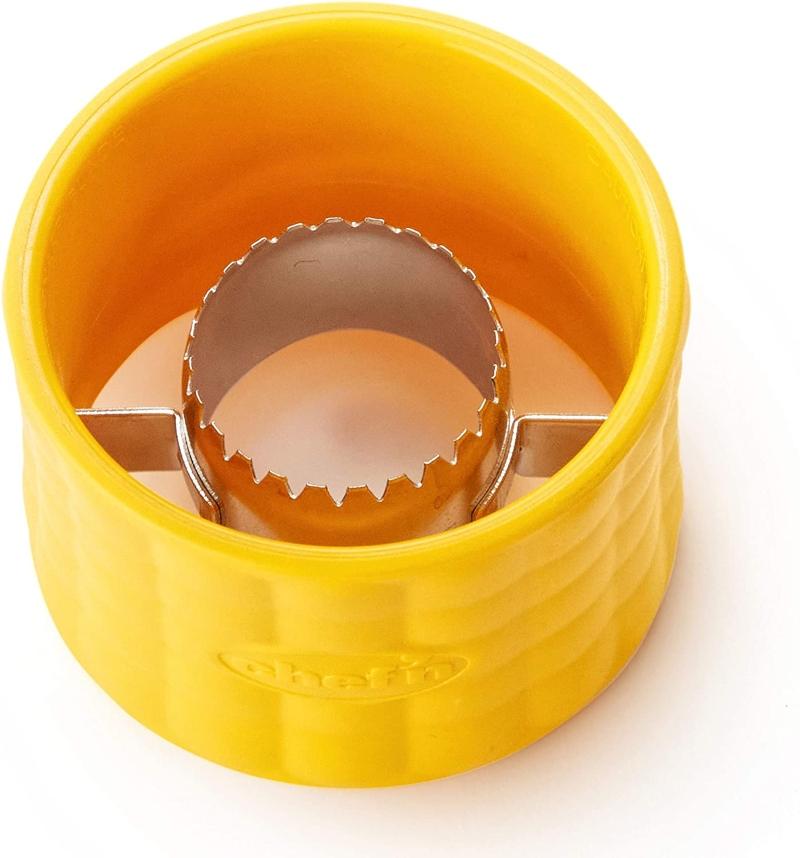 Amazon
It easily fits all types of corn cobs so you have nothing to worry about there. A good tool to have handy and lying around at home, because God knows how annoying it can get to try and take these kernels off by hand. And as for other tools? They just don't work as well!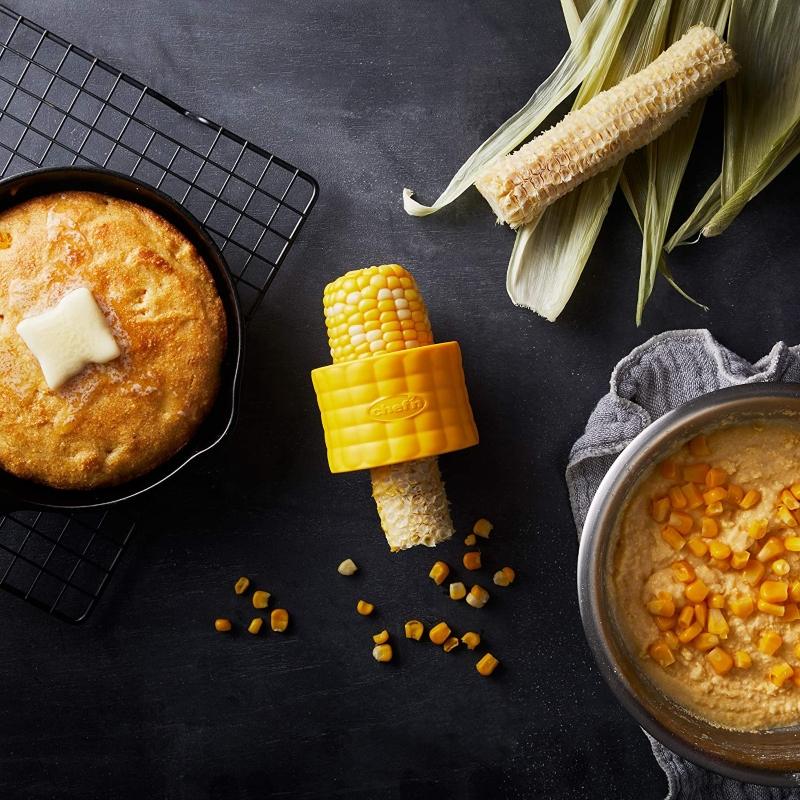 Amazon
Now whip up a quick corn salad or a salsa within minutes thanks to the Chef'n Cob Corn Stripper.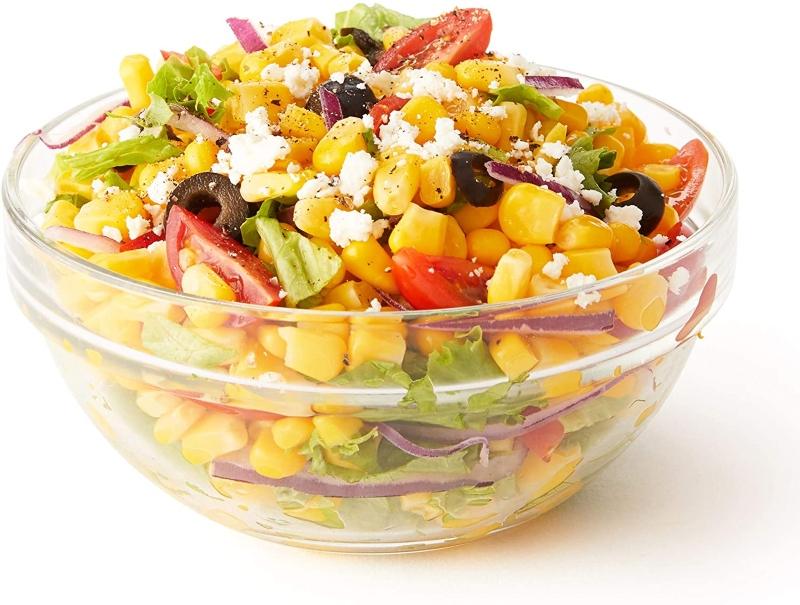 Amazon
Here's what the internet folk had to say about the revolutionary corn device!
Customer Review:
"I absolutely love this corn stripper. I cook my corn on the cob in the microwave for 4 minutes, in the shuck. Then I cut the bottom of the corn off, and squeeze the other end and the corn comes out cleaned of silks and all!! Then I use the corn stripper, cutting in one direction for half the ear, then turning it around to finish the other end. When I do this to two ears of corn, I have a nice bowl of whole kernel corn for 3 to 4 servings. Just adds a bit of butter and salt and it is so good. I used to cut it off by hand, but this stripper has really made it easy to get my corn off the cob. I haven't tried uncooked corn so I don't know how it would work with it, but I sure love it my way. I highly recommend it."
Customer Review:
"I stripped 15 ears of sweet corn in less than 5 minutes."
Customer Review:
"This product is amazing I haven't used anything like this I used it of course to strip my corn and it was amazing a lot safer than trying to do it with a knife and table slipping all over the place and running the risk of slicing a finger or hand. It cleaned the cob even got the milk particles out from the kernel and was not that messy. Clean up with easy, hands cramped a little bit I did a whole bushel of corn at one time. Would recommend this product it saves time and mess and gets the job done quickly."
So here's what we're saying. For $7.99 dollars, this device is worth every penny and more! It's always good to have handy tools around the house and especially in the kitchen to make your cooking experience more fun.
Get this Chef'n Cob Corn Stripper, today. Click here to place and order!
Related Articles:
This Portable Mini Dishwasher Is Perfect For All You Lone-Riding Wolves
Electric Can-Opener, A Blessing In Disguise You Didn't Know You Needed!
We hope you love the products we recommend! All products featured on Munchable are independently selected by our editors. If you buy something through our retail links, we may earn a commission on the sale. Oh, and FYI — prices are accurate and items in stock as of the time of publication.
Featured Image – Sur La Table – FI & Amazon