A province in Canada imposed a night curfew from 8 p.m. to 5 a.m., due to a recent spike in Covid-19 cases. The only exception? You could walk your dog close to home. A short while after, the police saw a Canadian couple doing something quite bizarre.
The woman was reportedly out "walking her dog" near their home in the city of Sherbrooke, in Quebec province. And by dog, we mean…..her husband!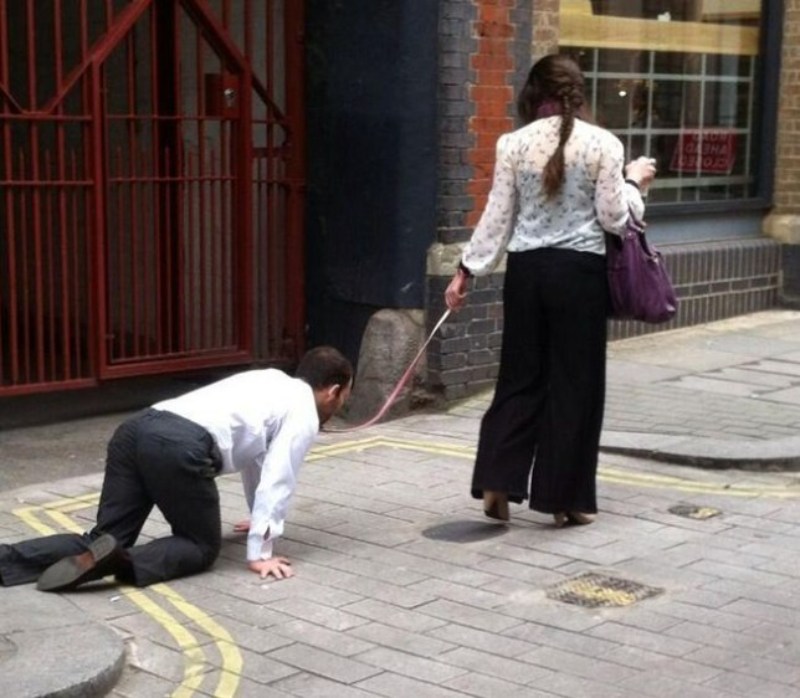 Twitter/@Ian_Jeffrey
Now hey, come on we're not one to judge but the police surely told them they're barking up the wrong tree. Turns out, the local newspaper La Tribune stated that the Canadian couple "did not co-operate with the police at all".
They reportedly told police that they were following the rule for pets. They were each fined CA$1,500 (US$1,180.27).
And because the internet is an unforgivingly hilarious place, the netizens didn't spare this Canadian couple. Here's a lil something to make things weirder…?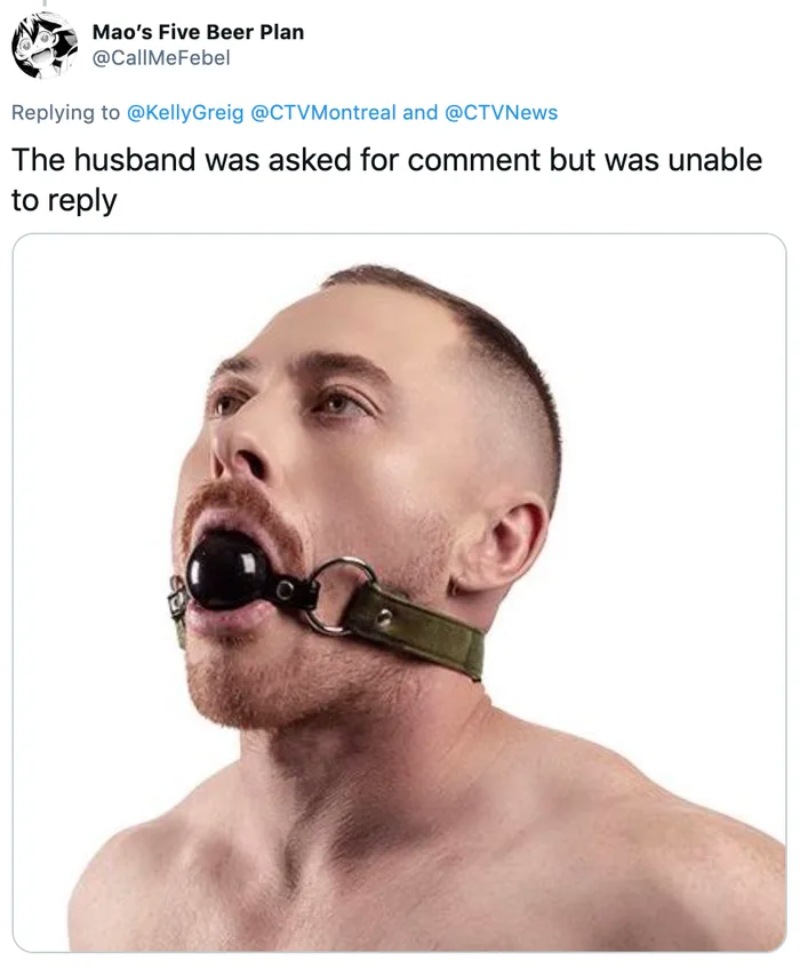 9gag
There's kink and then there's… this. Well folks, all we gotta say is laugh this off but if your locality needs you to stay indoors, do so and be safe!
Guess, after 2020, we're ready to see anything and everything right?

Also Read: This Hotel Has A Spicy Hot-Pot-Spring Where Tourists Bathe In Their Food