Thanksgiving is a holiday that is all about getting together with family and friends to have a good time and celebrate what we're all thankful for. The main element of this holiday is delicious food and here are some Thanksgiving recipes that'll help you have a good blessed time.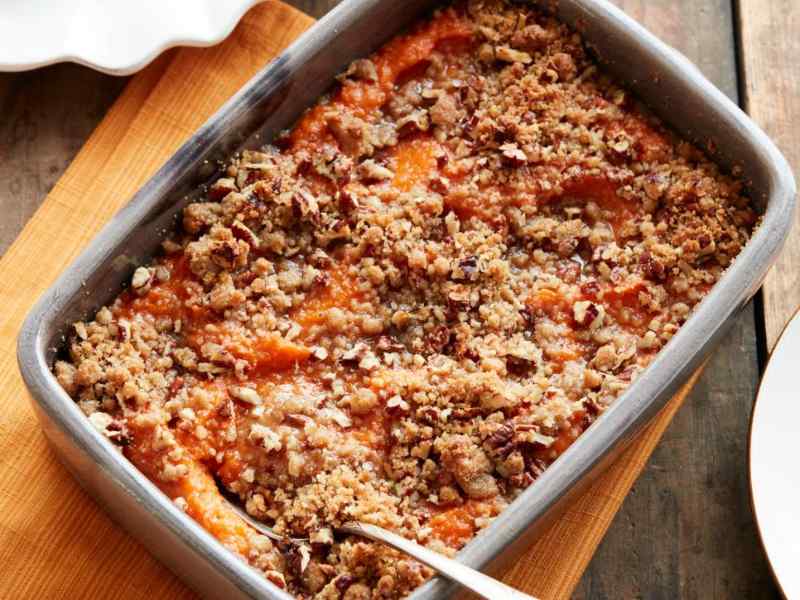 Matt Armendariz
You gotta make this crowd-pleasing holiday favorite only the absolute classic way. How's that you ask? Of course with buttery mashed sweet potatoes goodness and a crunchy pecan topping to go with this Thanksgiving. To get the recipe and nail it outta the park, click here.
It's safe to say that an absolute staple and always a winner is a juicy syrupy bowl of cranberry sauce. Why open a can of sauce when making one at home is as easy as this recipe.
All Recipes
Want to free up some valuable time in the kitchen? Opt for this make-ahead turkey gravy this Thanksgiving. Not only does it look good, but tastes even better than those last-minute versions. To make this recipe click here.
All Recipes
We all know how no holiday meal is complete without some creamy deviled eggs. This recipe gives a great twist to the classic Thanksgiving eggs. To see how this scrumptious side dish is made, get the recipe here.
All Recipes
Who has ever turned down some stuffed mushrooms? No one, that's who! Delectable stuffed mushrooms are a sure crowd pleaser, especially when stuffed with rosemary, bacon, and cheese! To make this recipe at home and have your guests smack their fingers, head to this quick recipe.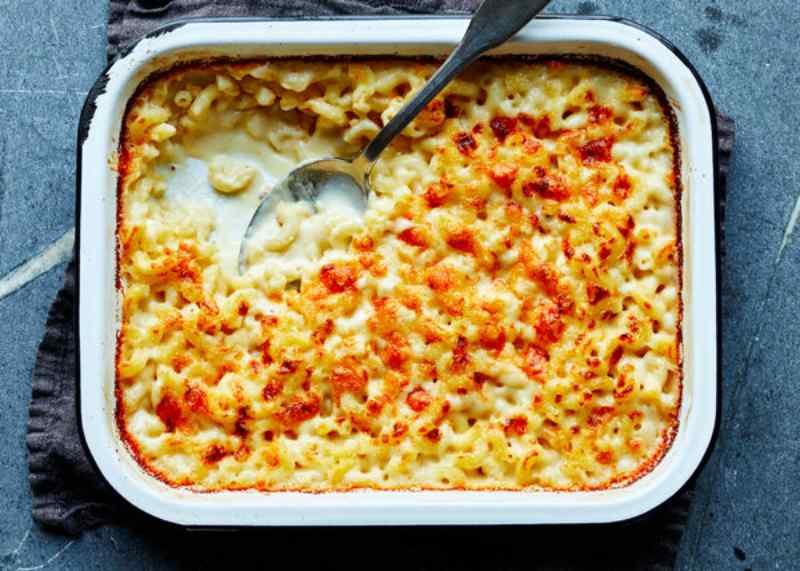 Con Poulos for The New York Times. Food Styling: Simon Andrews.
To tackle this recipe, all you gotta do is simply cook it in a smaller dish or spread it thinly if you want to yield a higher rate of deliciously browned bits of toasted cheese on top. You know what they say, you can NEVER go wrong with Mac and cheese. Here's how to make this delish version.
Romulo Yanes for The New York Times. Food Stylist: Vivian Lui.
This gloriously golden roast chicken is strong proof that there's no need to feel tied to making the traditional turkey for the Thanksgiving holiday dinner with fam and friends. If you want juicy results, make sure you marinate it in buttermilk overnight. To learn how to make this recipe, follow here.
Jim Wilson/The New York Times
This five-star recipe really only takes minutes to assemble but delivers all the satisfaction of a handmade pie. Learn how to make this recipe here.
Charity Burggraff
Another staple and obvious winner are these perfectly spiced, evenly cut potatoes, heavily buttered deliciousness that is just so easy to make. Honestly, what more could you want? Make this recipe with just a few simple steps here for this Thanksgiving holiday dinner.
Becky Stayner
Want to give this year's spuds a touch of horseradish and an extra creamy kick? This recipe is just what you've been looking for. To know how to make this dish, click here.
Dana Gallagher
Want to give your Thanksgiving vegetables an upgrade? This one's for you. And hey! This one's surprisingly a kid's favorite too! Learn how to make this recipe here.
Alex Lau, Food Styling By Susie Theodorou, Prop Styling By Sophie Strangio
Want to know how to make these melt-in-your-mouth dinner rolls? Head over here for some tender and pillowy goodness!
Good Food Team
For your vegetarian friends, this sweet maple syrup and pecan nuts will go brilliantly with roasted carrots as a festive side dish. An absolute winner we say! To make this hassle-free dish this Thanksgiving, click here.
Brian Woodcock
It's true, this flavorful pie is a ginger-lover's true dream come true this Thanksgiving. With ground, candied fresh gingers as well as a cookie crust this makes for the perfect holiday pie. To learn how to make it, click here.
Annafur, All Recipes
This one's a fall and winter favorite. It is such a fresh, light and a versatile dish that it appeals to everyone's palette, young and old alike. You can learn more about this dish here.
Clawhammersupply
To define this we'd say they're great tasting apple pies in a jar but it also does pack quite a kick if you're not careful. We think, the longer it sits in the fridge the better it gets! To know how to make this sinfully delicious concoction, click here.