We hope you love the products we recommend! All products featured on Munchable are independently selected by our editors. If you buy something through our retail links, we may earn a commission on the sale.
If there is one thing social distancing has taught us, it's this: Love knows no boundaries. These thoughtful Mother's Day gifts will make up for your absence and definitely cheer up your quarantining mom.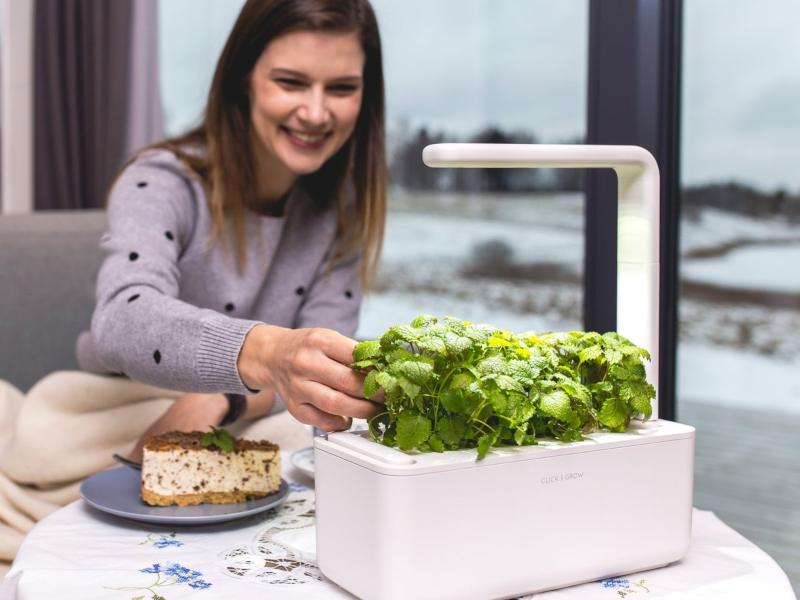 ©️Click and Grow
For moms who are good at taking care of the kids but the plant department is tricky, here's a solution. The click and grow smart garden helps you grow nutritious produce at home in simple steps.

You can water your plants, help them with light and nutrients with simple 3 steps, add pods, add water, and plug it in!
Get a monthly subscription starting from $7.95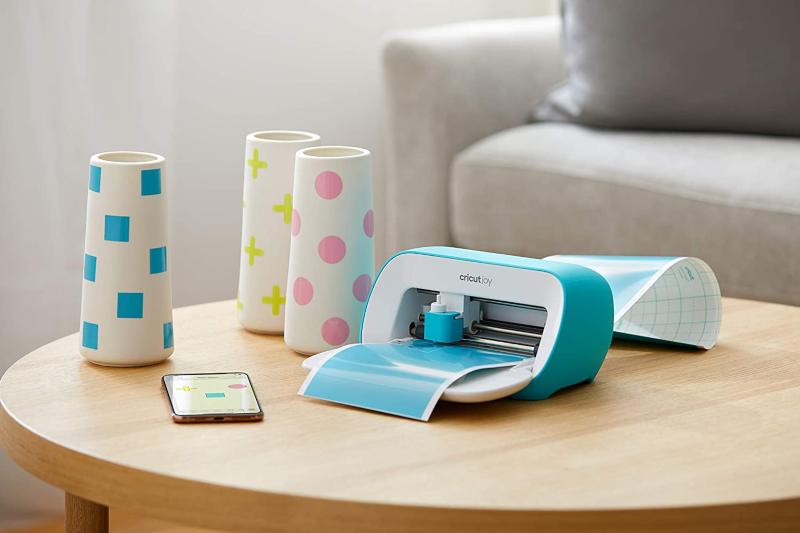 ©️Cricut
Is your mom a DIY queen? Well, here's a gift that will help her make personalized greeting cards, labels, and banners in no time at all.
This smart little cutting, writing, and label making machine will add a personal touch to her future DIY projects.
Get this at cricut.com for $238
Introduce your mom to a world of wholesome flavors and spices. This year, choose a subscription of Piquant Post, that sends freshly ground, small-batch spice blends with delicious recipes to your doorstep!

What's best: No fillers, preservatives, or sugar. They ditch all the bad stuff and rarely use salt.
Get it from Piquant Post for $11.99 a month
(also available for $65.94 for 6 months and $119.88 for 12 months)
©️Walmart
It's time to add this little savior to your mom's kitchenware. The instant pot makes every dish in no time at all, with so many options she'll never have to stress about the cooking menu for sure.
Cook everything from soup, meat/stew, bean/chili, poultry, rice, oatmeal, the list goes on. It's dishwasher safe and has no chemical coating on the inner pot!
©️BloomsyBox
Mother's day is all about intentions. Let her know you care by sending in a beautiful fresh Mother's Day flower bouquet, that keeps coming.
Every month, your mom will receive stunning flowers sourced globally from eco- friendly, fair-trade farms, hand-tied and wrapped in beautiful paper, rather than plastic.

How this works: Choose a plan, pick your mom's favorite blossoms from a variety of premium flowers and you're done!
Subscribe to BloomsyBox starting $39.99/month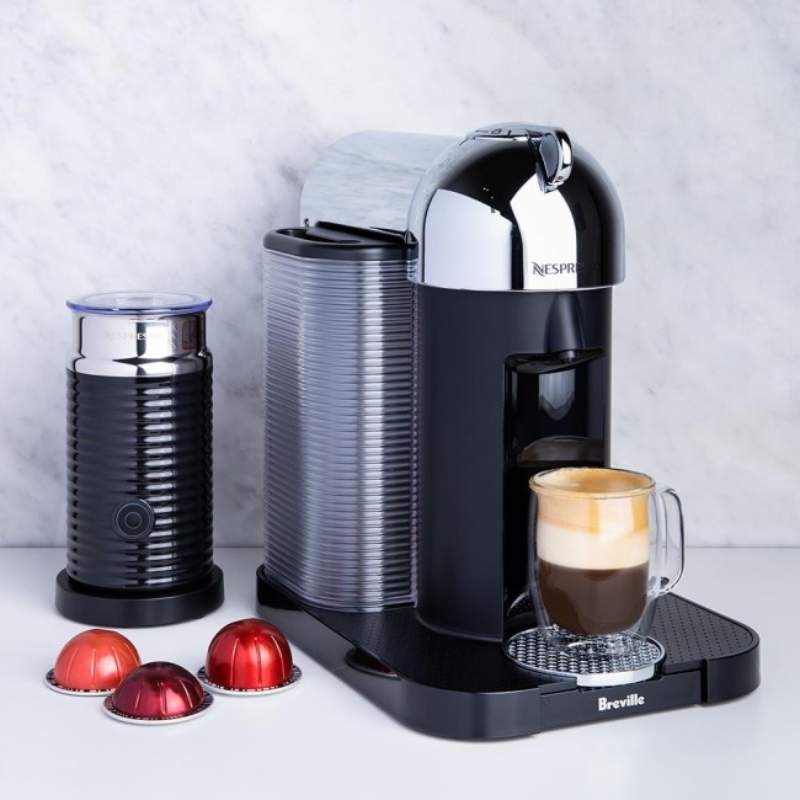 ©️kitchenstuffplus.com
Gift your mom a coffee break! This Nespresso Coffee machine will help mom take her favorite coffee breaks, without needing to step out. The easy-to-use machine uses recyclable pods and makes the best espresso in minutes.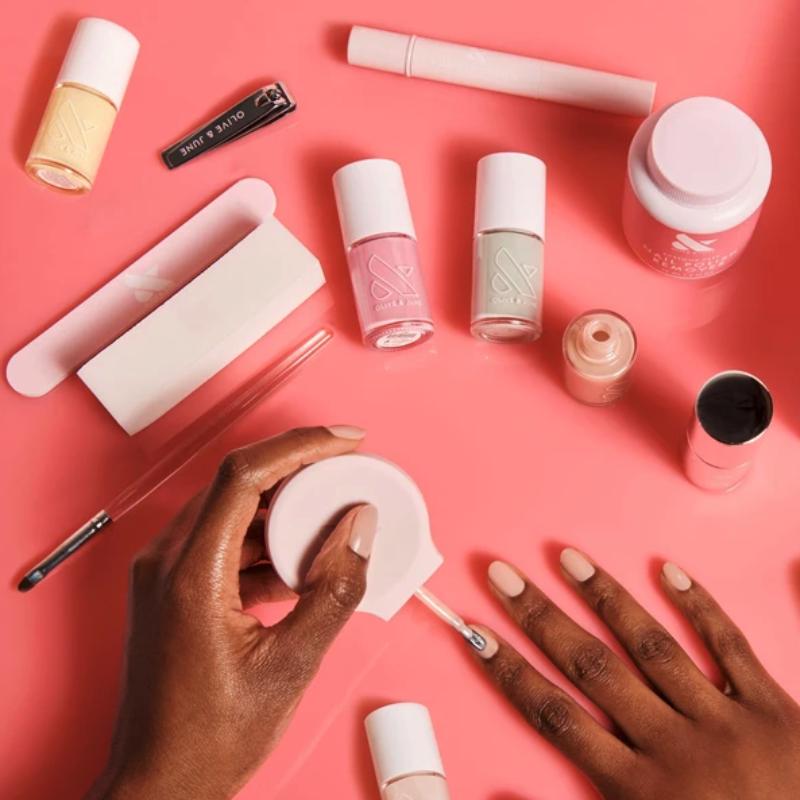 ©️Olive & June
It's time to give your mom an at-home salon experience! Pamper her with this 14-piece kit that includes everything to prep and paint the nails. The kit also comes with Olive & June's signature universal bottle polish handle, that everyone swears by!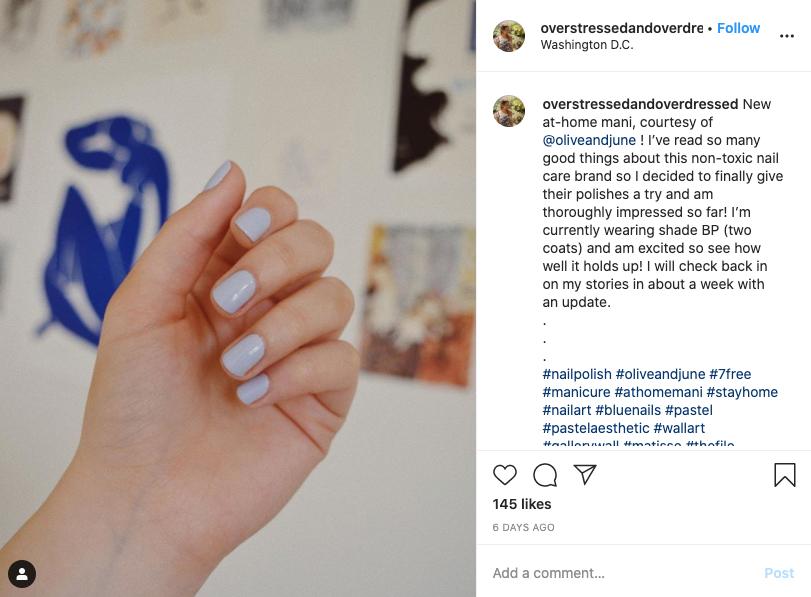 Available at oliveandjune.com starting $80
©️kkwfragrance
This woody, white floral masterpiece is the first collaboration between Kim Kardashian West and Kris Jenner, a celebration of the lovely bond the mother-daughter duo share. So, if your mom's a fan and loves collecting fragrances, here's something special to pick.
Get this at KKWFragrance for $40
©️Etsy.com
If charm bracelets and pendants seem cliché, help your mom up her accessorizing game by investing in these personalized bracelets, with handwritten names and fingerprints. Elegant, delicate, and truly personal, here's a gift that your mama would definitely love and wear!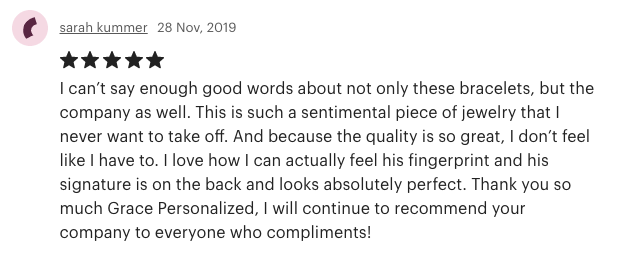 ©️Etsy.com
Grace Personalized on Etsy has an ongoing 20% off and has tons of other personalized jewelry ideas to choose from!
©️Target
Is your mom getting tired of the lockdown? These beautifully painted planters will get your mom to gardening in no time.
This product is sure to bring a huge smile on your mother's face! It's surely the most beautiful gift you can compile together as a family.

How this works: Fill your legacy box kit with old movies, photos, basically all-analog memories stuck away in the attic.

The Legacy Box team will then personally digitize all of your memories and you will receive all your original media back, along with perfectly preserved copies on a thumb drive, the cloud, or labeled DVDs.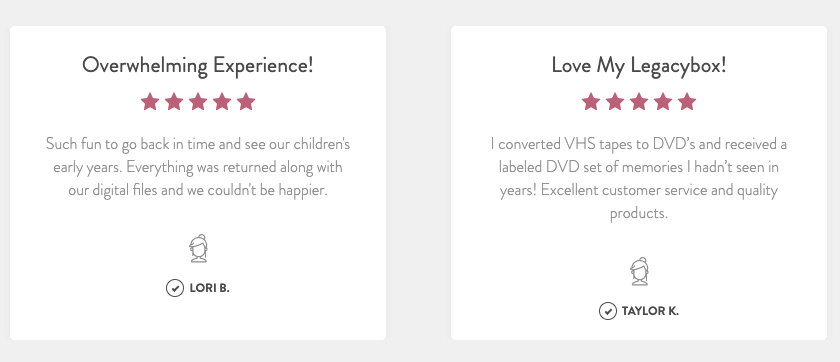 ©️Legacybox
Get your Legacybox starting at $59.99
(Don't miss the last minute 60% off at the website)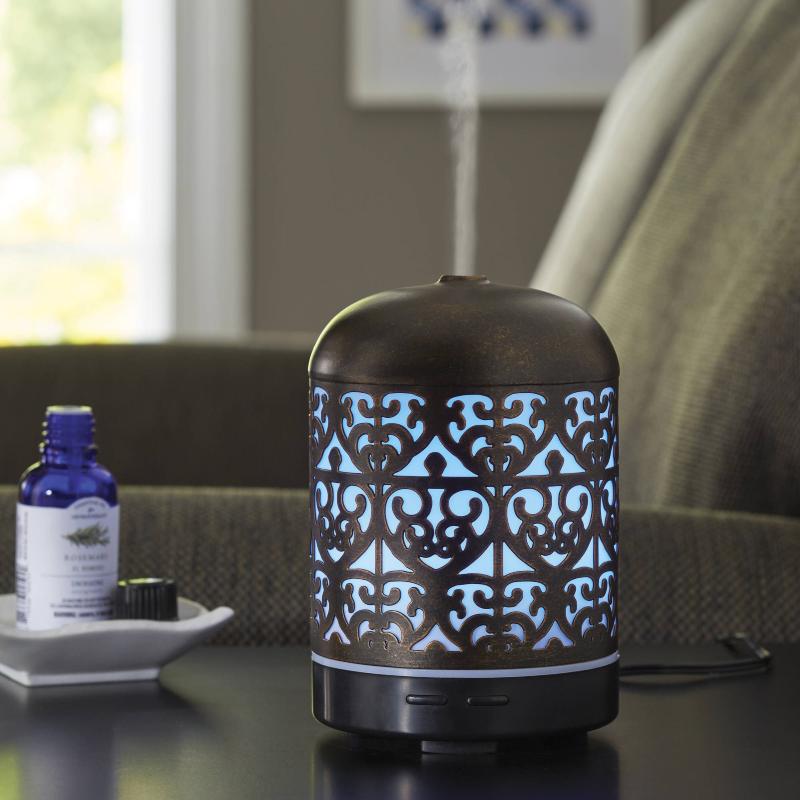 ©️Walmart
For all the 'work from home' moms out there, here's a gift to make her workdays truly pleasant and soothing. This unique diffuser humidifies air while enhancing your home or work environment with soothing aromatherapy.

It also features changing LED lights as an added effect. Add a few drops of your favorite essential oil and let this work its magic in the air.

For safety, it automatically shuts down when empty.
Buy this at Walmart for $23.72
©️nutrisystem
Send your mom lots of love with this healthy weight-loss meal subscription that delivers perfectly portioned breakfasts, lunches, dinners, and snacks to your doorstep. All meals are delicious, pantry-perfected cooked with lots of love and care.

How it works? Ditch the "one size" solution and get a plan that works for your unique health goal, body type, and your personal food preferences (choose from over 160+ menu options).
"We'll match you with the Nutrisystem foods that are best for you, and create a personalized meal plan, grocery guide, and recipes that fit your goals, body type, and food preferences."
Plans start at $8.57 a day
(All 4-week plans include 6 meals a day)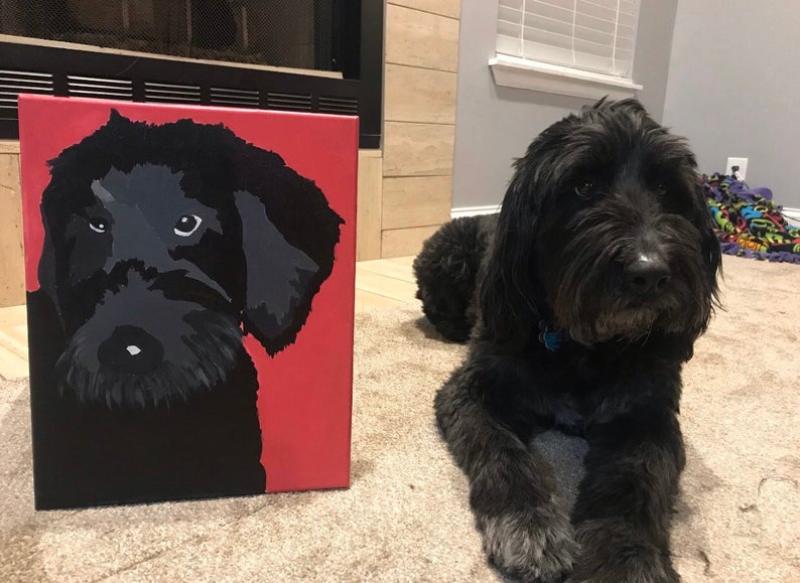 ©️ApplePiePainting1
This one's for your mommy and her only real child! You upload a picture of your pet and the team sends you a canvas outline with color labels. Your paint colors will match the labels, making it super simple for all skill levels!

©️ApplePiePainting1
Get it from ApplePiePainting1 on Etsy for $59.99+ (available in four sizes)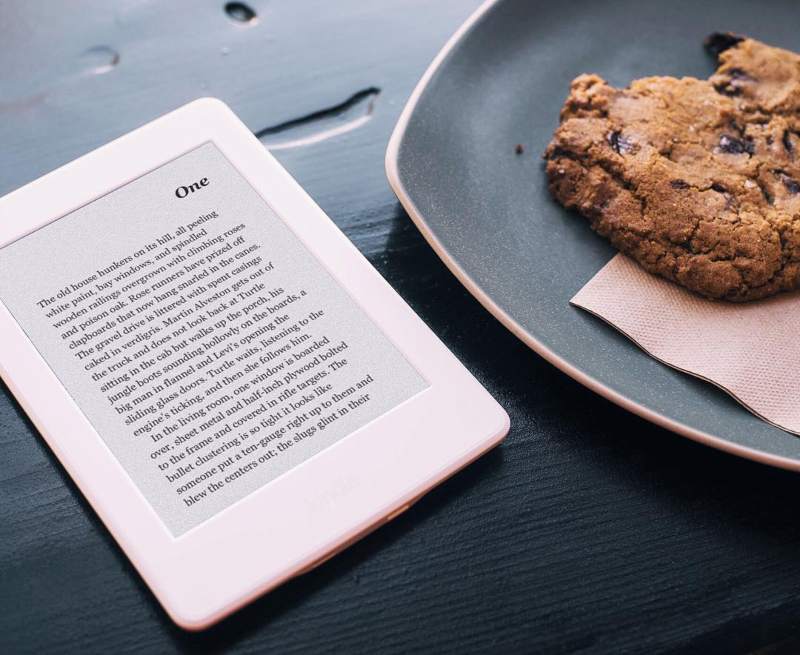 ©️amazonkindle
If your mom has been debating between paperbacks and Kindle for years, it's probably time to invest in Paperwhite, now! Now that ordering books might be a task, this one will help her catch up with her reading.

Paperwhite is the most recommended Kindle model, with an integrated light, a crisp display, and a virtually endless battery life.
Buy this on sale at Target for $89
Happy Mother's Day to your mom!
Feature Image Credit: livsnyderhaven / Instagram