Self-taught artist Jono Dry loves to bring his imagination to life with just a pencil and paper. Borin in 1989, Jono brings the subject of mental health and its metaphors in his hyperrealistic pencil drawings.
One look at his artwork and you will be mesmerized by his drawing style.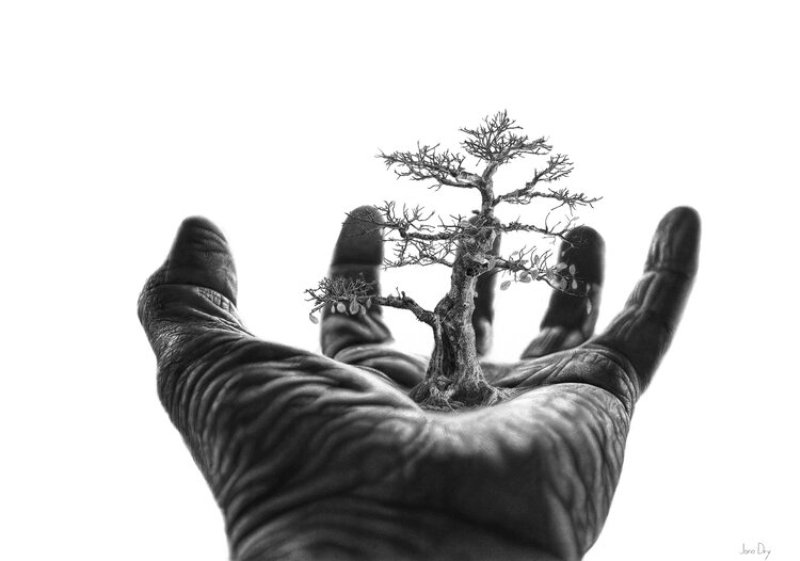 He fuses his incredible attention to detail with a surrealist point of view—thereby making his art both stunning as well as conceptually compelling.
Dry's photograph-like artworks appear lifelike and dreamlike, being neither real nor imagined.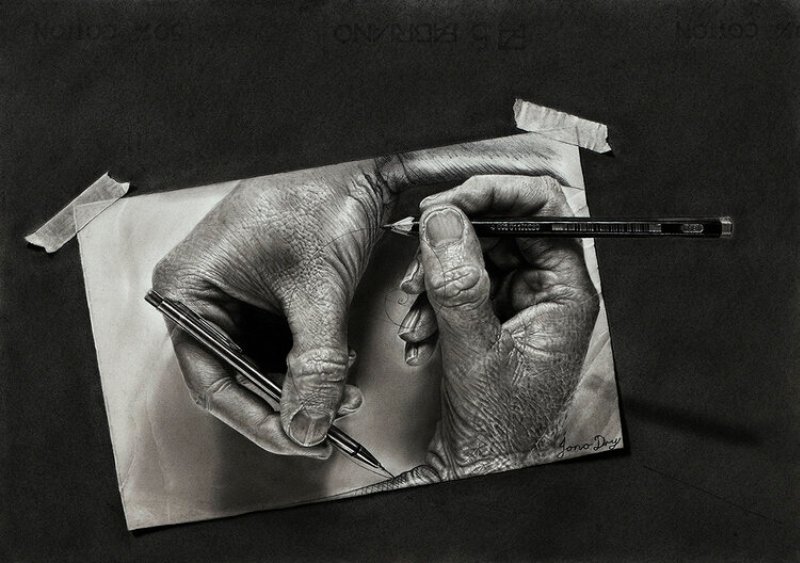 Self-taught artist Jono Dry usually explores a surrealist point of view through hyperrealism art.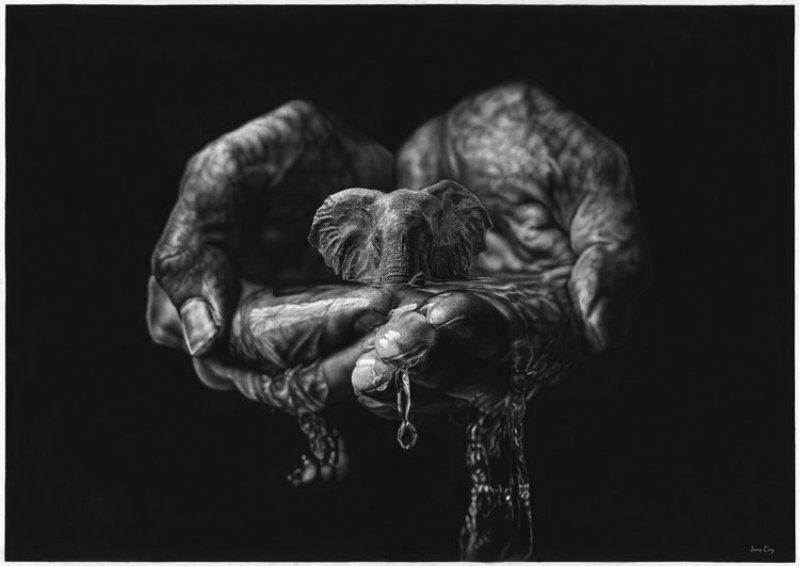 In an interview with ArtBookGuy he explained –
"I enjoy the idea of having no limit with my work. When the only limit is your imagination, it becomes a wonderful challenge to see how far it can stretch. It feels like I'm constantly exploring and pushing the boundaries of my own imagination with the goal to find something worth spending time, bringing to life in the form of a drawing."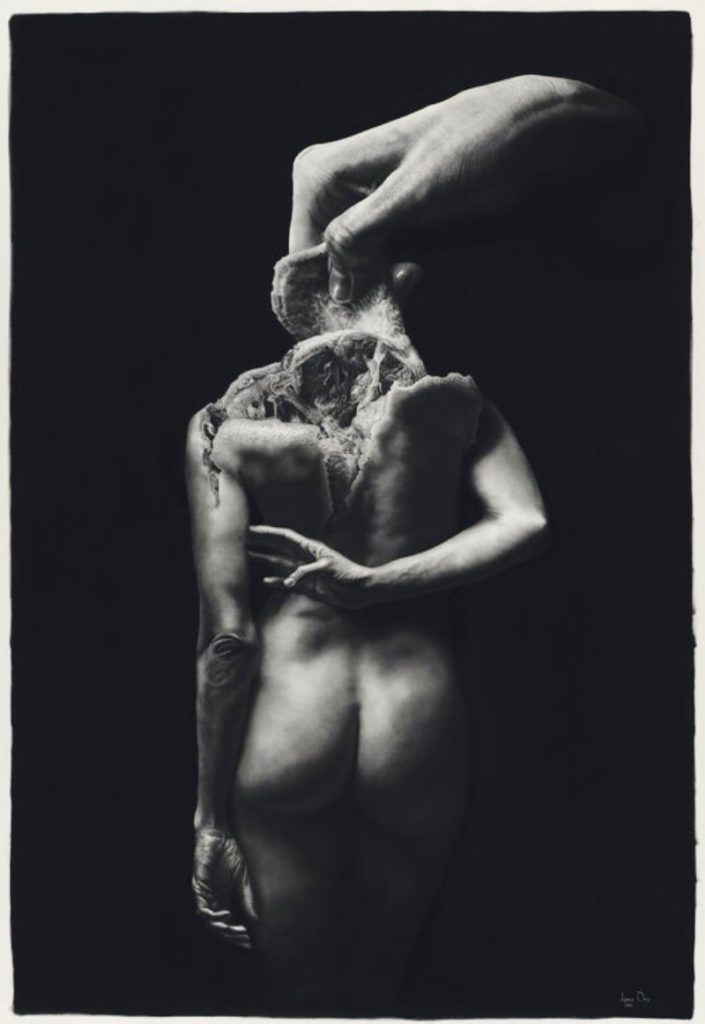 The attention to detail is quite impressive. So it comes as no surprise that one large drawing can take him at least six months to complete.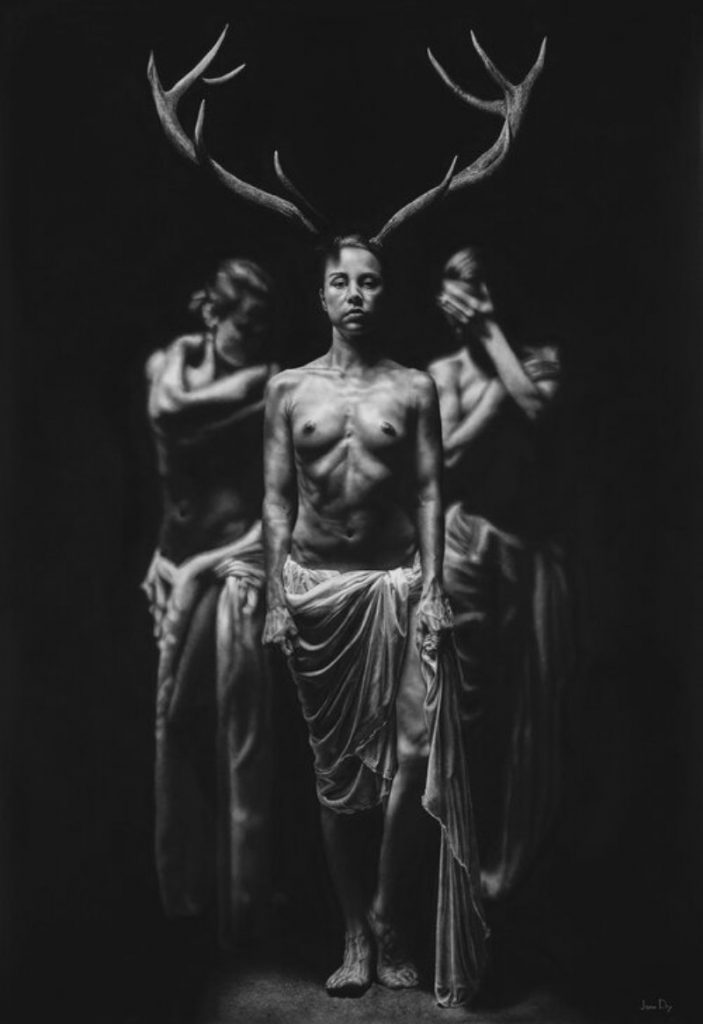 By using only a pencil and a piece of paper, he talks about mental health and its effect on his artwork.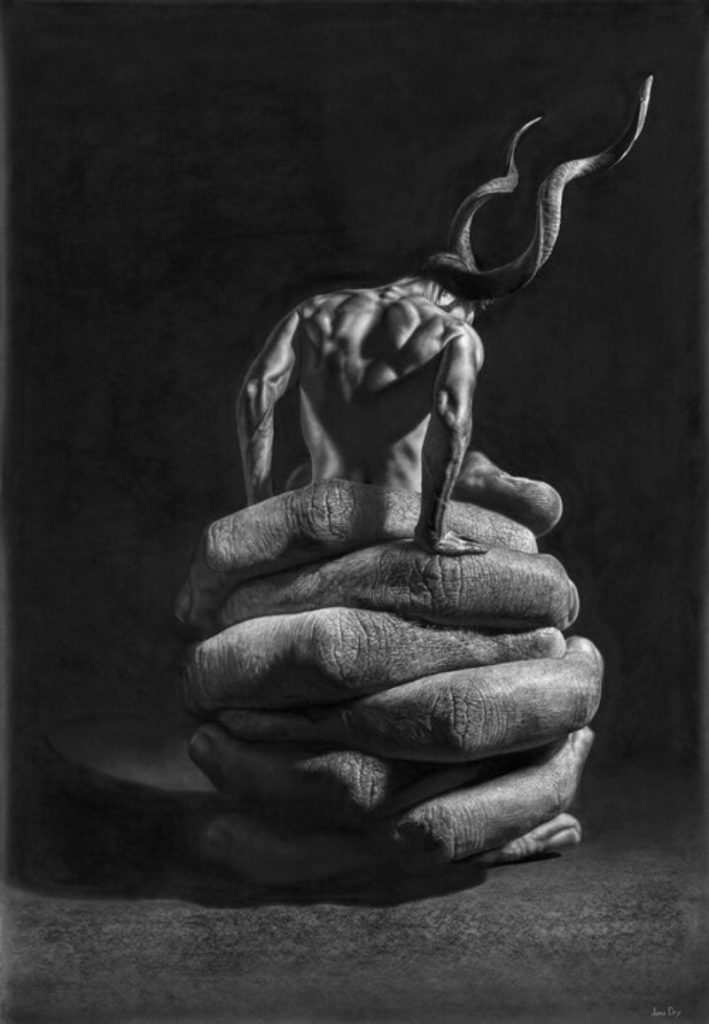 So, Jono takes inspiration from mythology, the complexities of identity, and depression and fuses it in his art.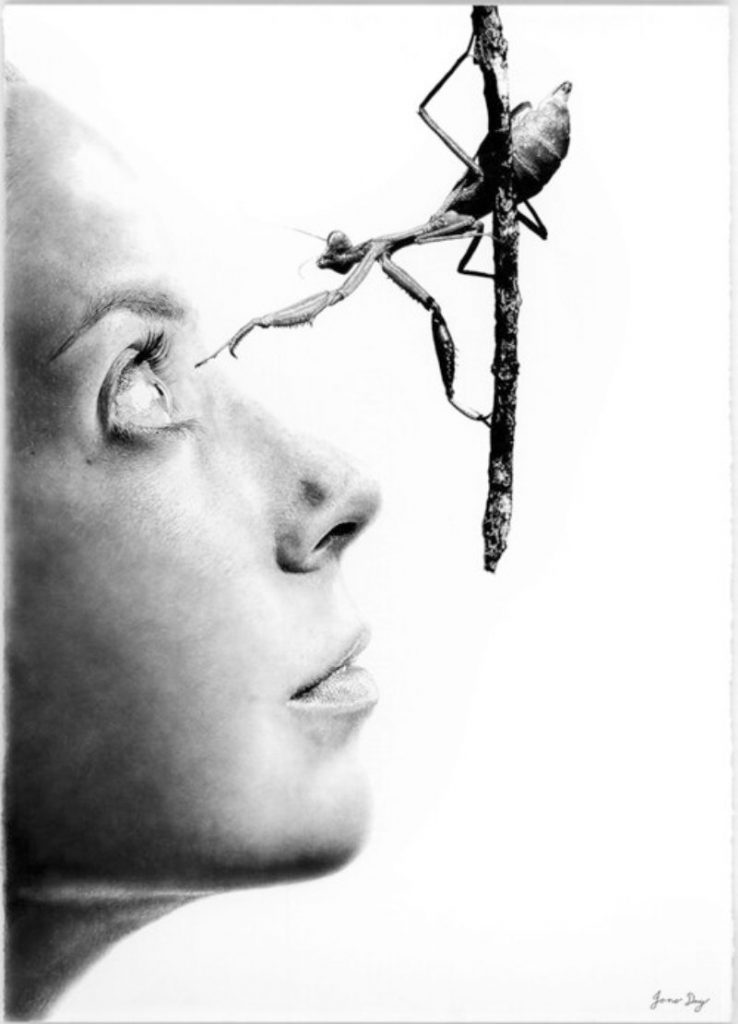 Check out his artwork –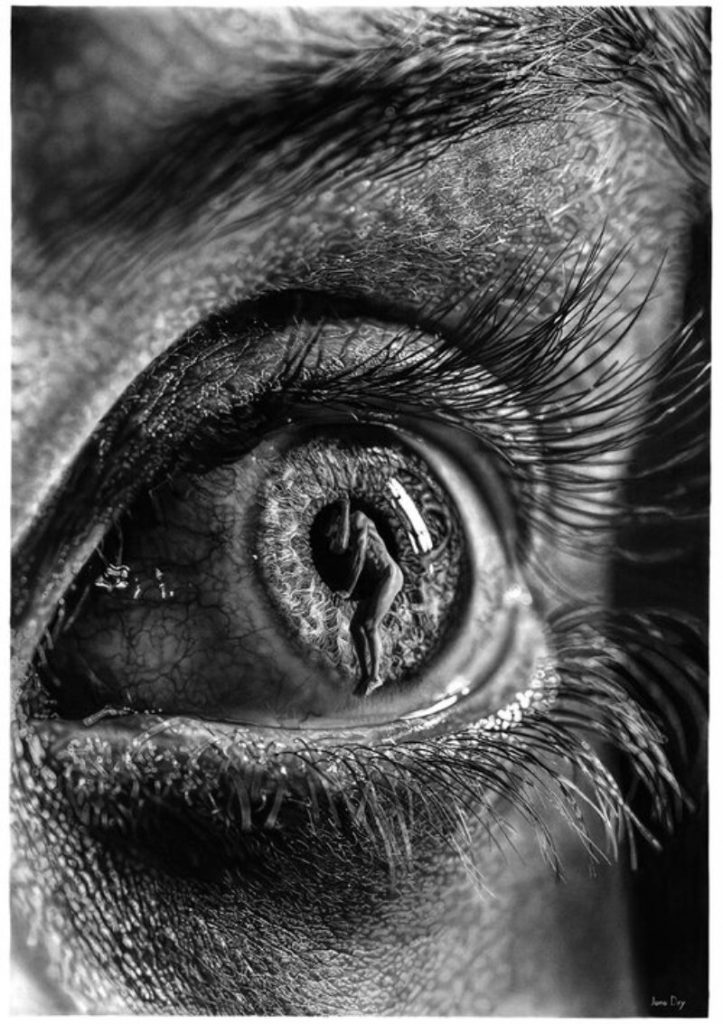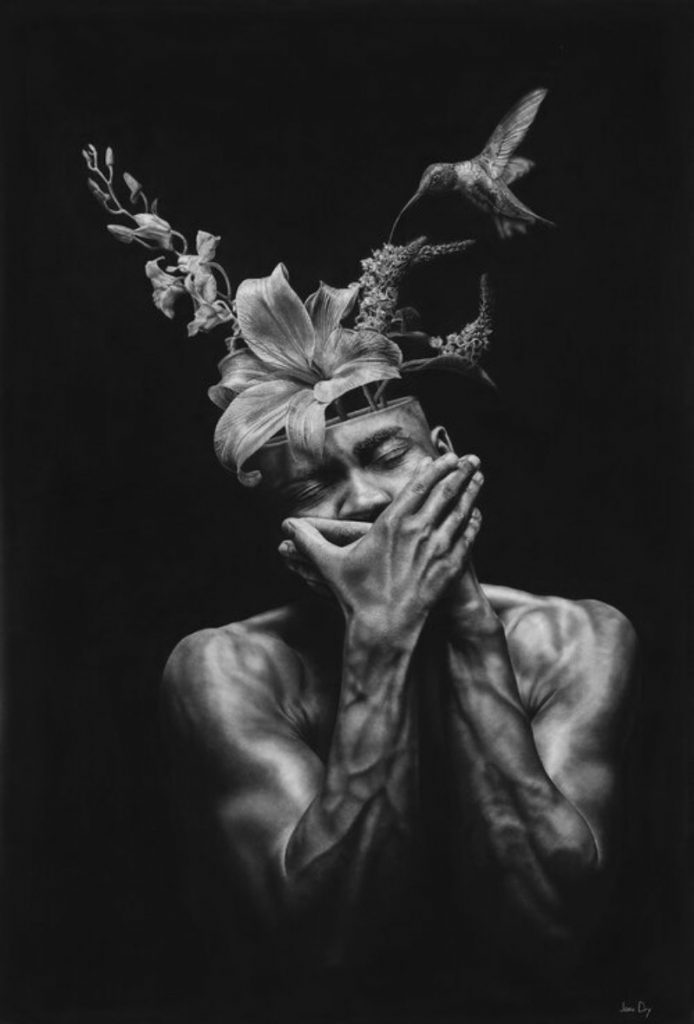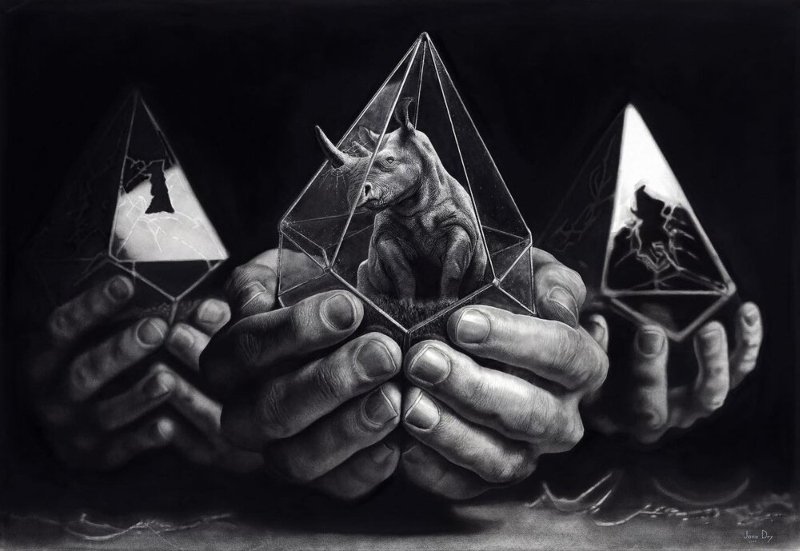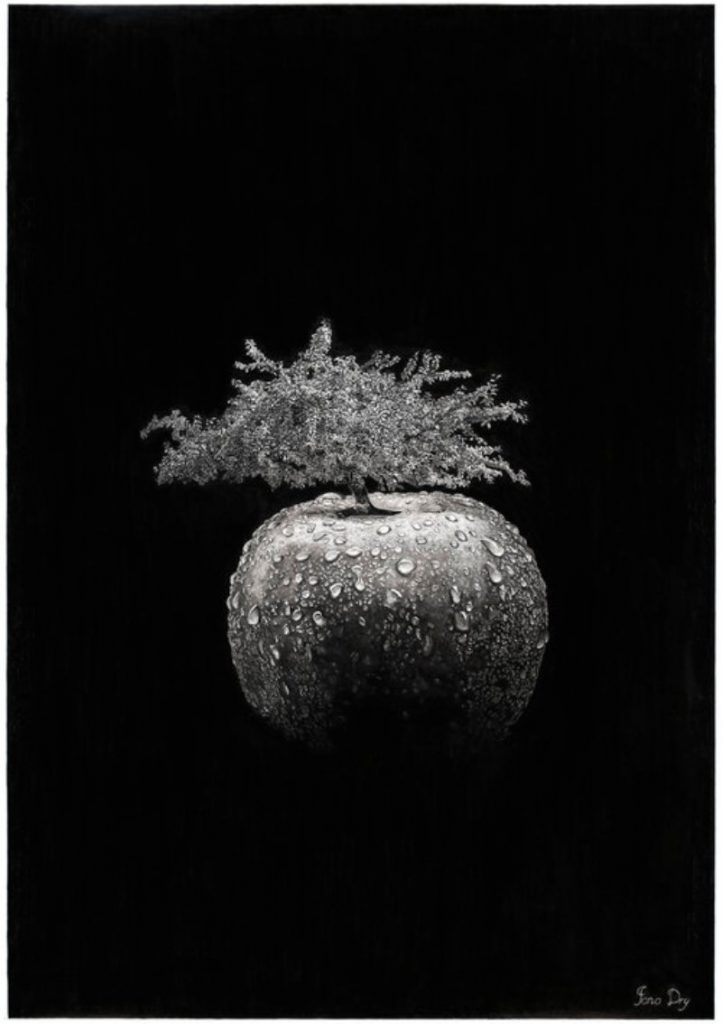 Image credits: Jono Dry
You can follow the artist on Website | Instagram | Facebook
What are your thoughts on this hyperrealistic pencil drawings?
Related Articles:
French Artist Creates A 28-Meter-High Optical Illusion On The Facade Of The Palazzo Strozzi Building
Eco-Artist Recycles Trash Into Beautiful Landscape Paintings
Painter Leng Jun's Oil Paintings Are Considered The Most Realistic Paintings In The World