In the Arctic, a rescue mission seems to have saved the life of an orphaned polar bear which is now tamed 'like a dog' by gold miners there. The poor lil cub had been left all alone when her mother died, on the remote Russian island of Bolshevik.
Look how adorable this polar bear cub is!
Andrey Gorban Роев Ручей / East2West
The cub was attracted by the smell of cooking at a gold mine and she begged to be fed. Over a course of several months, this lil beast became tame as the miners cared for her.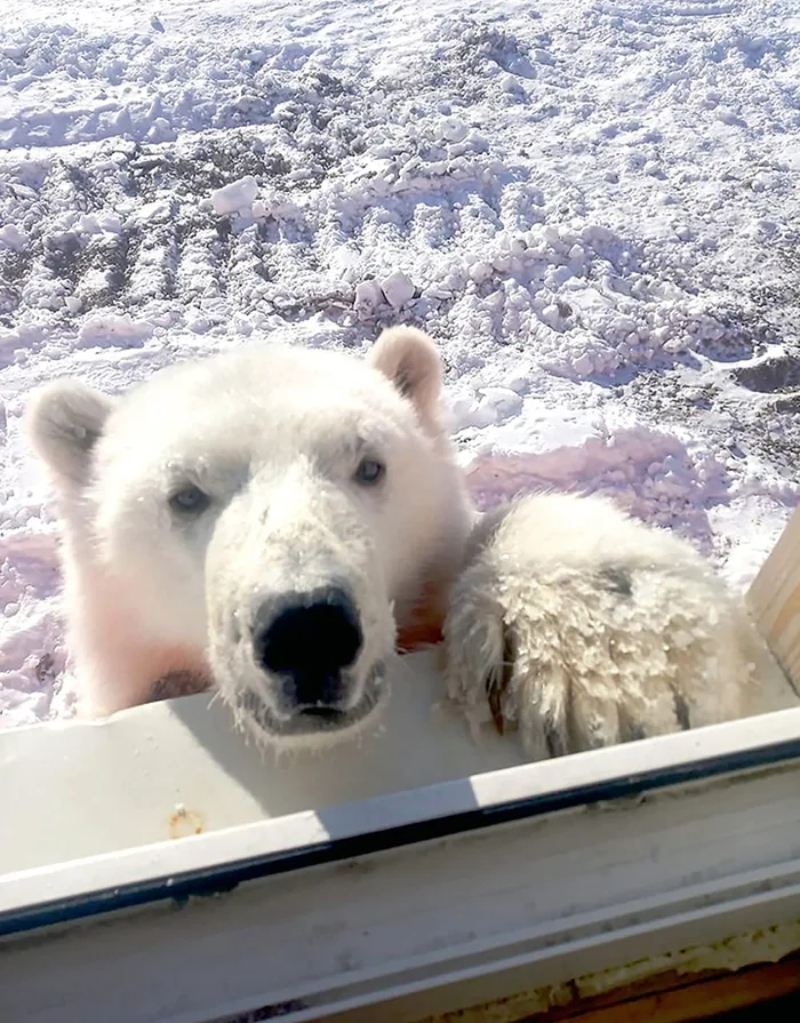 Andrey Gorban Роев Ручей / East2West
Here's some footage of the bear shown climbing a ladder at Severnaya Zemlya archipelago high in the Arctic, right before jumping to give a bear hug to one of the miners.
Andrey Gorban Роев Ручей / East2West
Spearheading the rescue, Andrey Gorban director of Royev Ruchei Zoo in Krasnoyarsk, said:
"The workers could only get in touch with us at the end of their work stint, as they had no communication link at the base. We were told that the men were leaving back to the mainland, and the cub had stayed there alone."
"Our only hope was that they left quite a big open rubbish site, so there was a chance that the cub could feed off it for weeks."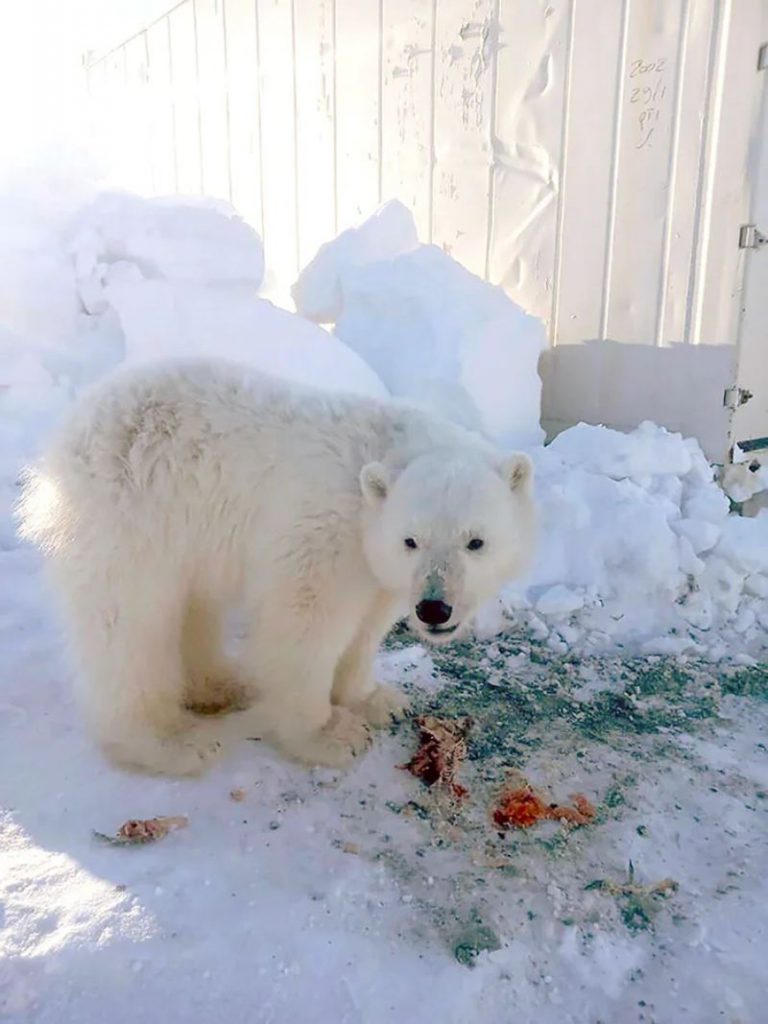 Andrey Gorban Роев Ручей / East2West
This polar bear cub, however, will not be reintroduced to the wild because now she's gotten tame due to her contact with humans, and would not survive in the wild.
"For right or wrong, they fed the endangered animal and through that tamed it. The shift workers saved its life, the cub had no chance to survive."
Related Articles:
These Dazzling Golden Tortoise Beetles Look Like A Halloween Candy
Paleontologists Discover A New Dinosaur In China That Looks Like 'Porg' From Star Wars
Meet Dexter, The Three-Legged Dog Who Walks Confidently On His Hind Legs