"Until one has loved an animal, a part of one's soul remains unawakened." ― Anatole France. Seals are extremely adorable and they can steal your heart with just one glance. In this case, this delighted seal who lives at Okhotsk Tokkari Center in Japan's Hokkaido Prefecture will make your heart melt.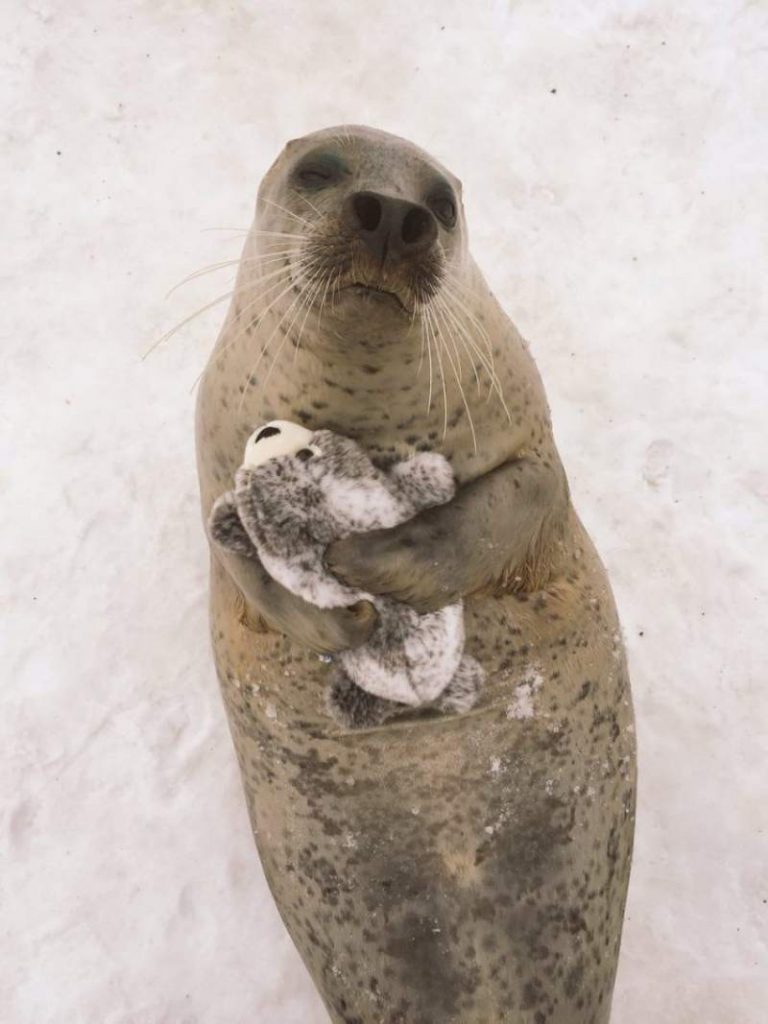 This rescued earless seal was given a stuffed toy that looks like himself. He loves it so much that he hugs it all the time.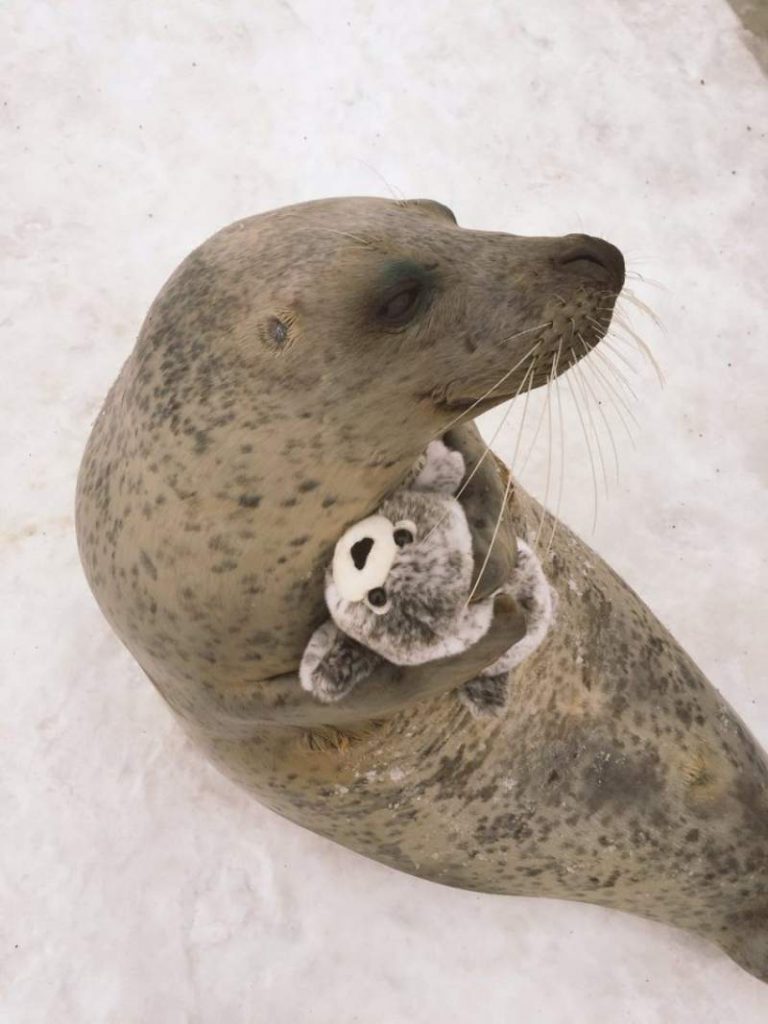 He is being hand-reared after being rescued due to an injury. But the staff never have expected that the seal would love his new friend this much.
He gleefully hugs his mini-me, even giving him a ride on his back!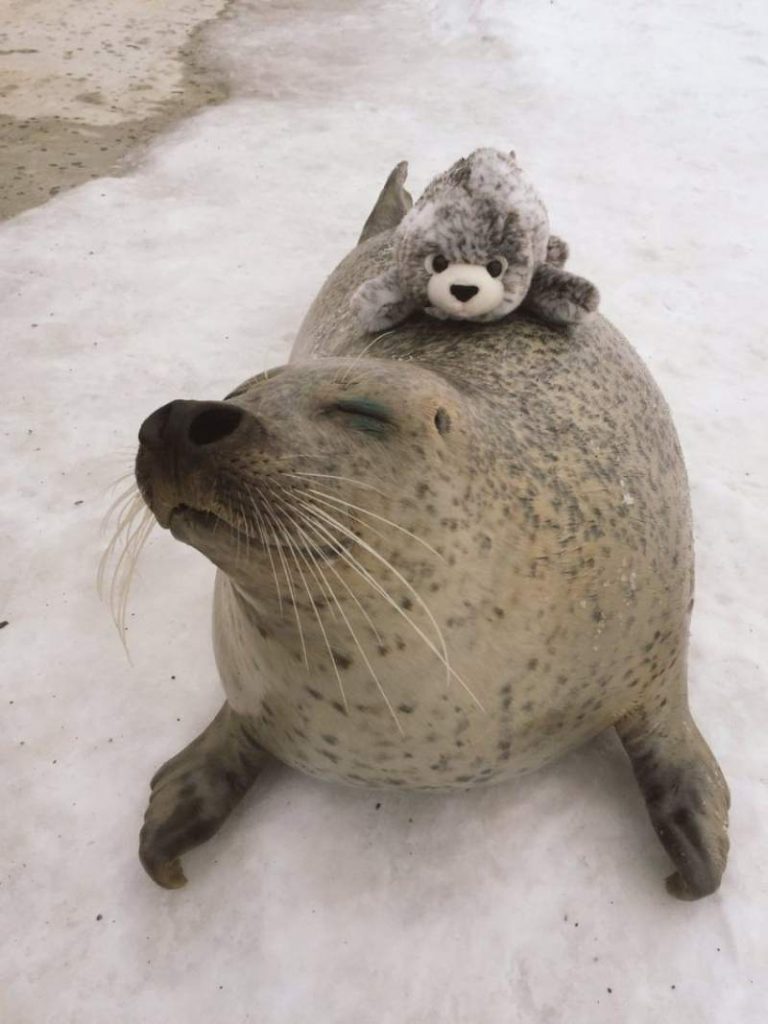 He loves to hug his little friend in his arms and won't let him go even when it's time for training. The Okhotsk Tokkari Center loves to share his antics with the world and has posted adorable videos on Twitter of his day.
The center aside from being the home to this seal is actually the only marine conservation facility in Japan. In fact, the center's specialty is in taking care of earless seals.
Also, one interesting fact is that the 'Ainu' word for earless seal is tokkari.
Isn't it adorable? What are your thoughts?
Also read: Beautiful Portraits Of White Lions' Majestic Manes Captured By Wildlife Photographer