About 5 years ago, the NEON studio had installed a rather unique reinvention of a Finnish hut, also known as mökki in Korppoo, Finland. This structure is a tiny house that "shivers" to adapt to climate change.
We can say that the house is one with nature.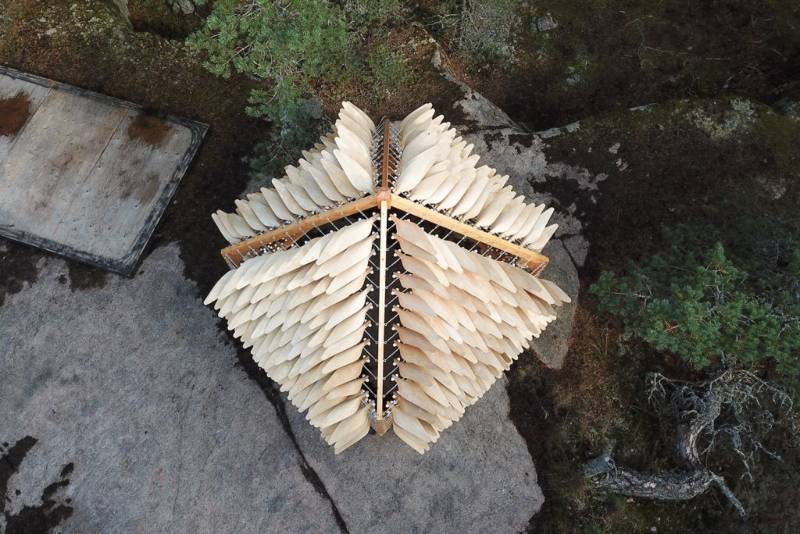 Recently a new edition of the tiny house was created to celebrate the anniversary of the project.
This house was built from the Finnish Ply plane.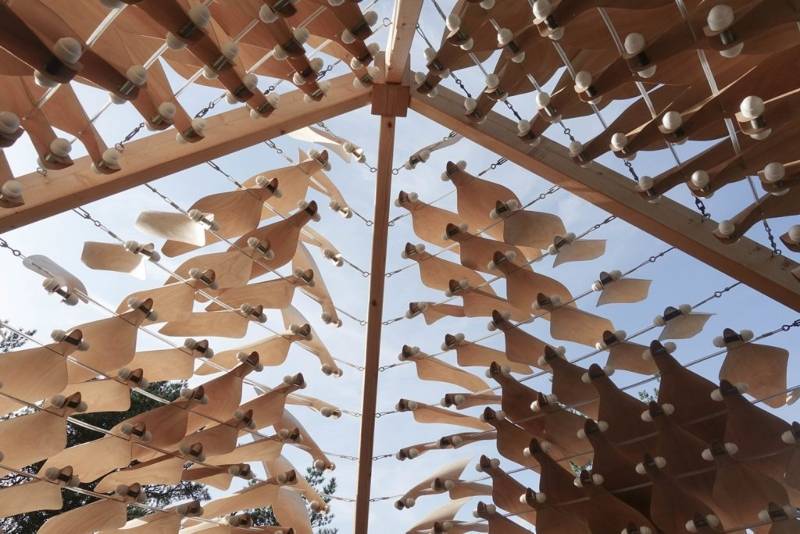 "While the world is adjusting to the new reality of Covid-19 I feel that there needs to be a greater emphasis given to the way architecture, art, and design might be used as a means of reducing anxiety, connecting us with nature and bringing people together again in public spaces," said Mark Nixon of NEON.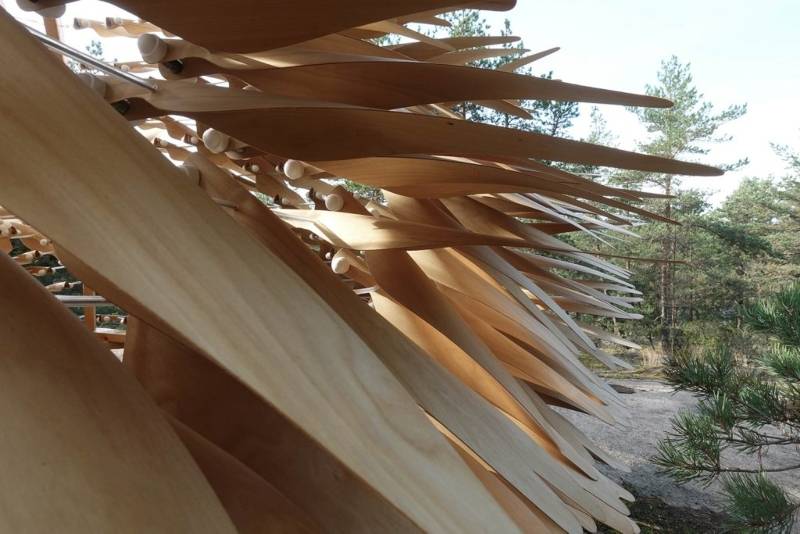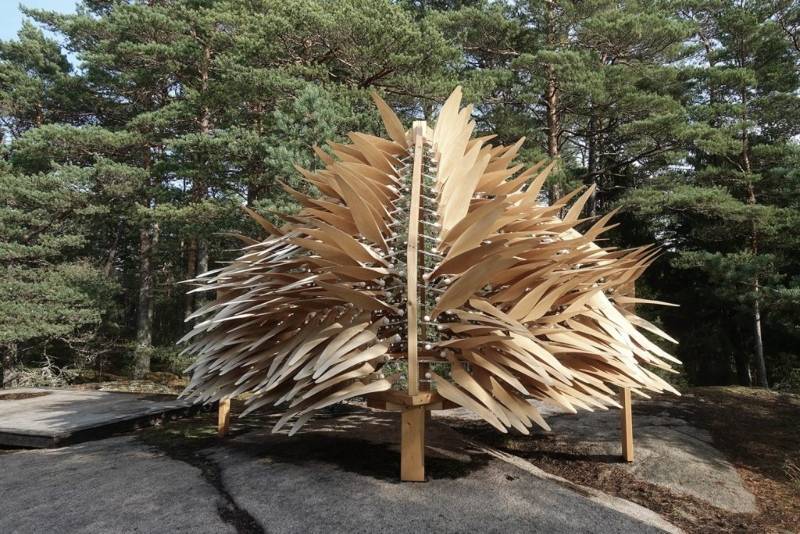 Image Source – Fubiz.net
Not following the conventional sense of what a house should be, this structure sure does make itself one with nature as it shivers with the winds and changes its shape. We are absolutely awestruck!
Related Articles:
Sculptor Jason Stieva's New Sculpture 'El Muerto, The Dead One' For Gothic Times Series
A $22,000 Tiny Home Can Be Unfolded From The Box Within Three Hours
A Man Built Skinniest Building In Lebanon To Ruin His Brother's Seafront View