While most tough guys are preferred as security guards, one hospital in Australia preferred a soft furry cat. Epworth Hospital in Richmond, Australia has employed a cat as their security guard.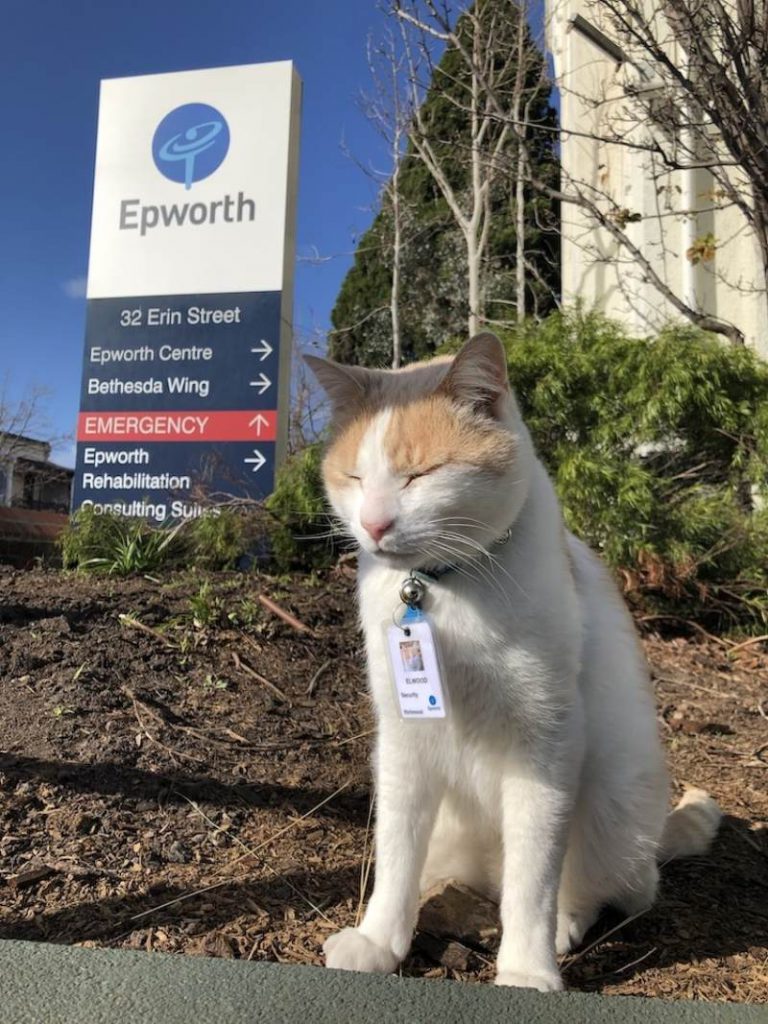 Elwood is the cat security guard at Epworth who keeps law and order and also gets to enjoy all the love and attention from the staff and patients.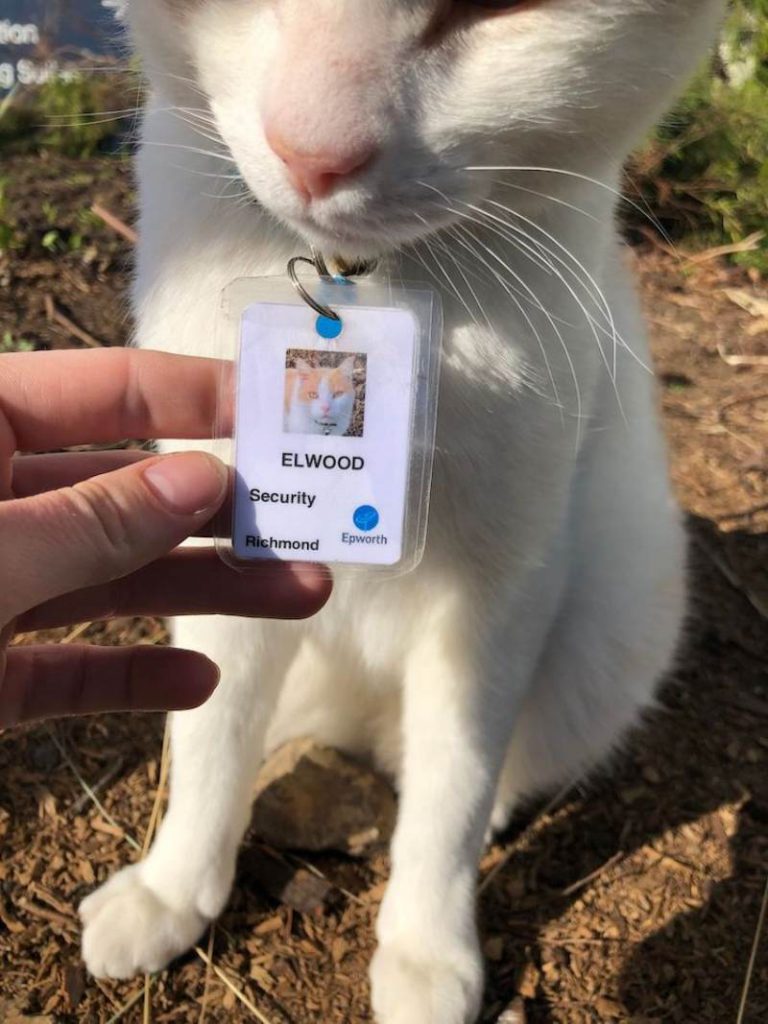 Elwood before becoming a security guard of the hospital was spotted frequently around the hospital grounds. Chantel Trollip, who works as a pathologist at the hospital is pretty fond of Elwood.
It was then in July 2020 Trollip noticed that Elwood was wearing a collar with an ID badge that's identical to the same one she and the other hospital staff wear. The ID card even has its own call code.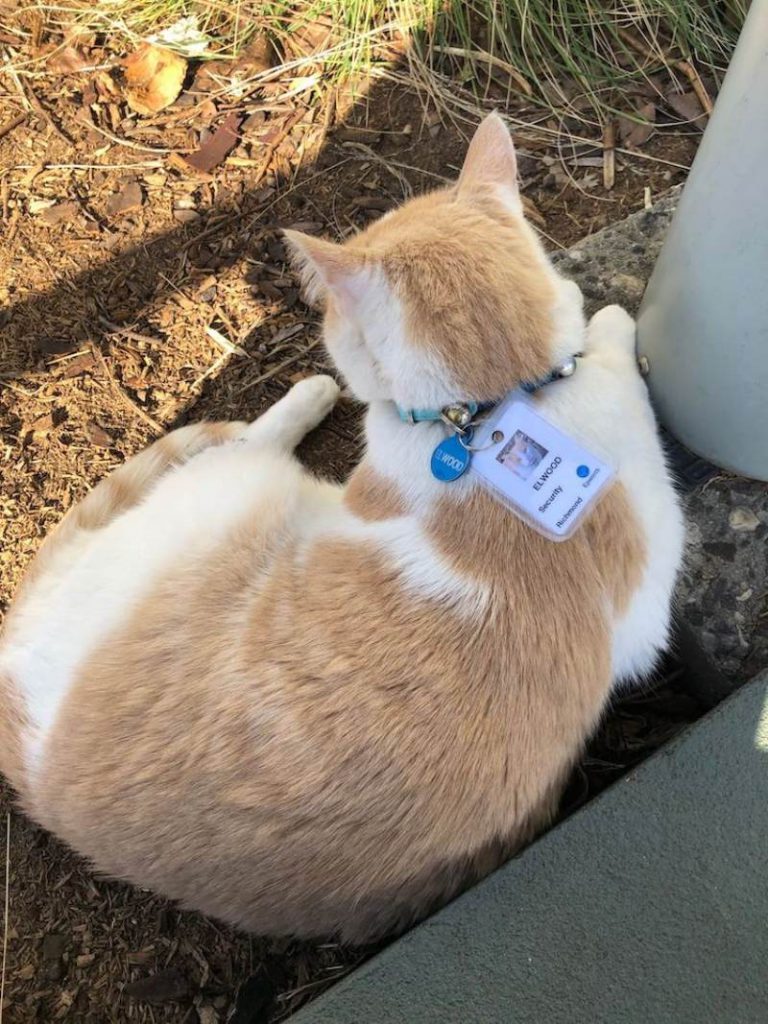 Trollip tells My Modern Met "I was actually having a case of the 'sads' that day, but seeing his ID badge turned my whole mood around!" While it wasn't clear that who made the ID, but it looked pretty real and official with Elwood's portrait, name, and job title on it.
In the beginning, the hospital staff thought Elwood was a stray but then they found out that he lives across the street and comes to work every day. The cat takes his job pretty seriously. "He is lovely and friendly but not overly affectionate, he enjoys a good pat but likes to keep things short and move around a fair bit," says Trollip. "He is on the security team, after all, has to make sure everyone coming and going gets checked."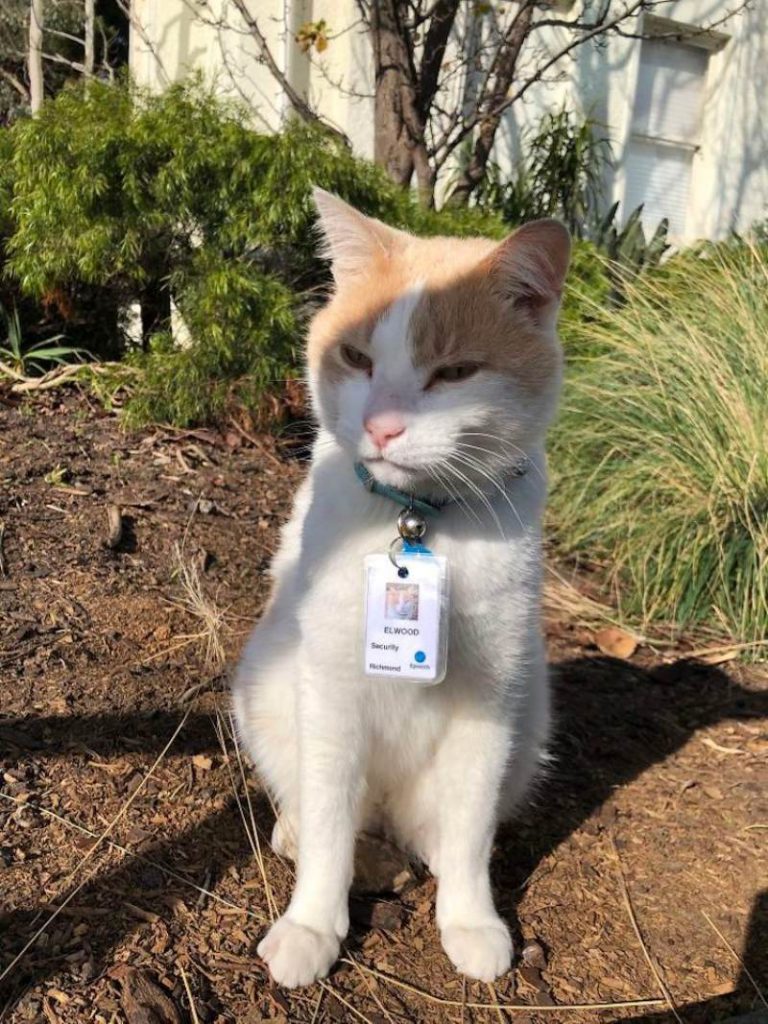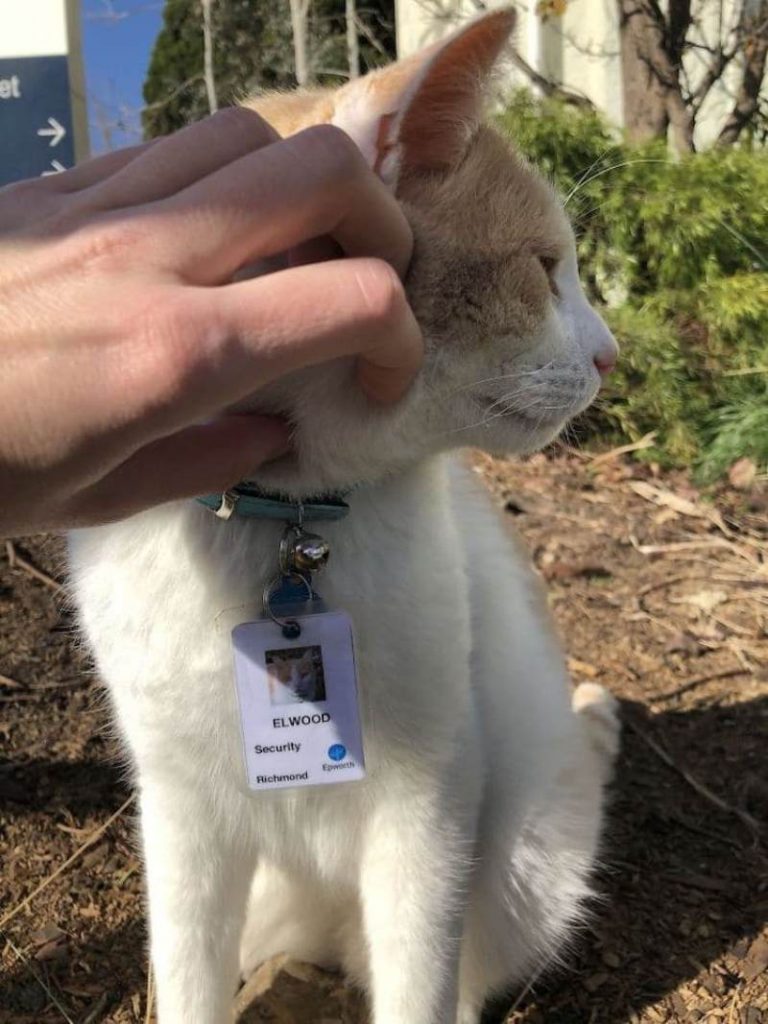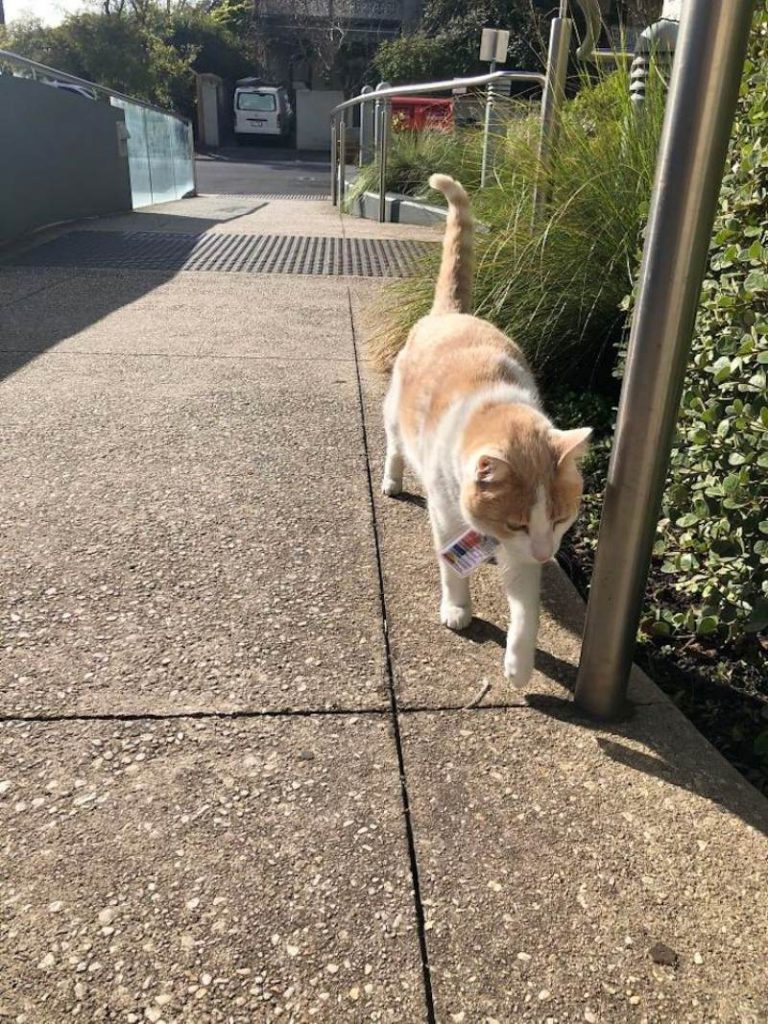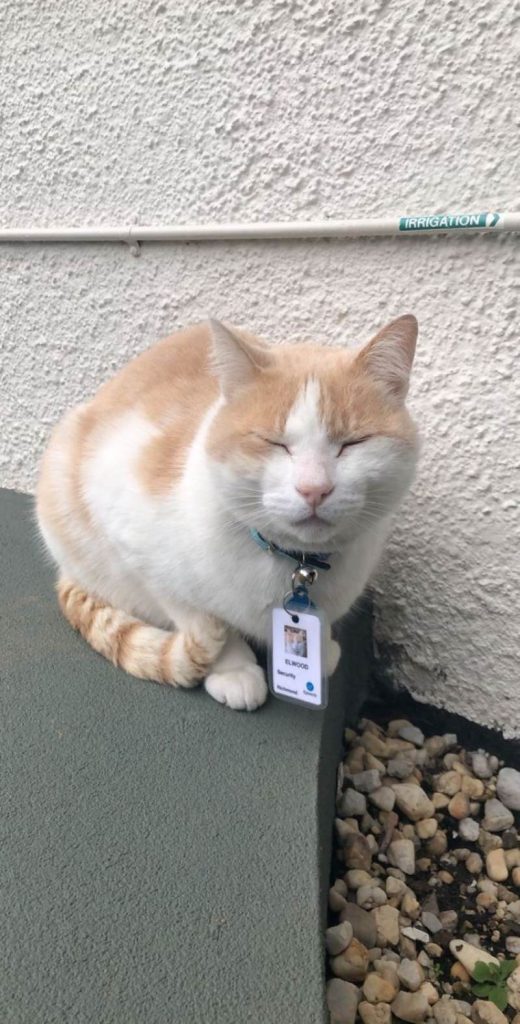 And as expected, Elwood is one of the most popular staff at the hospital. "He's all we talk about! Even the regular patients know him by name now," says Trollip. "It's so nice to see him and pet him on our way in or out from work."
Epworth Hospital: Website | Facebook | Instagram | Twitter | YouTube
Images by Chantel Trollip.
Related Articles:
Video Captures Outdoor Cats' Reaction On Stepping Inside A House For The First Time
15 Photos That Prove Cats Are Basically Furry Shape-shifters
Cat Performs 26 Tricks In One Minute, Breaks Guinness World Record