Tomas Libertiny, a Slovakian artist, has created a beautiful beeswax sculpture of Egyptian queen Nefertiti with the assistance of 60,000 honey bees. Yup, you read it right! Bees have made this beautiful Nefertiti Statue.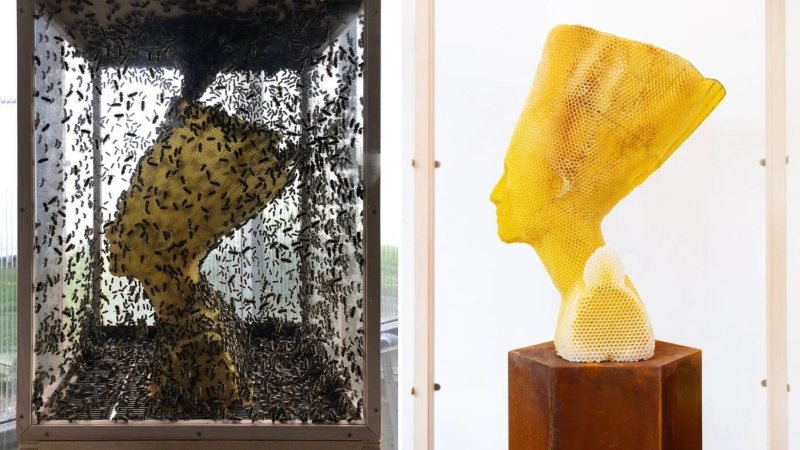 Bees play a key role in the ecosystem; they help in pollination, making honey, and support the economy to an extent. But this time, they were the artist! According to details, it took two years to build the Queen Nefertiti bust. And it was developed in two stages.
Titled 'Eternity', the sculpture is based on the 3D model of the original portrait of the Egyptian queen. This statue is a part of Tomáš Libertíny's 'Made By Bees' series which includes other pieces such as a portrait of Brutus and a large jug based on the "Nolan amphora."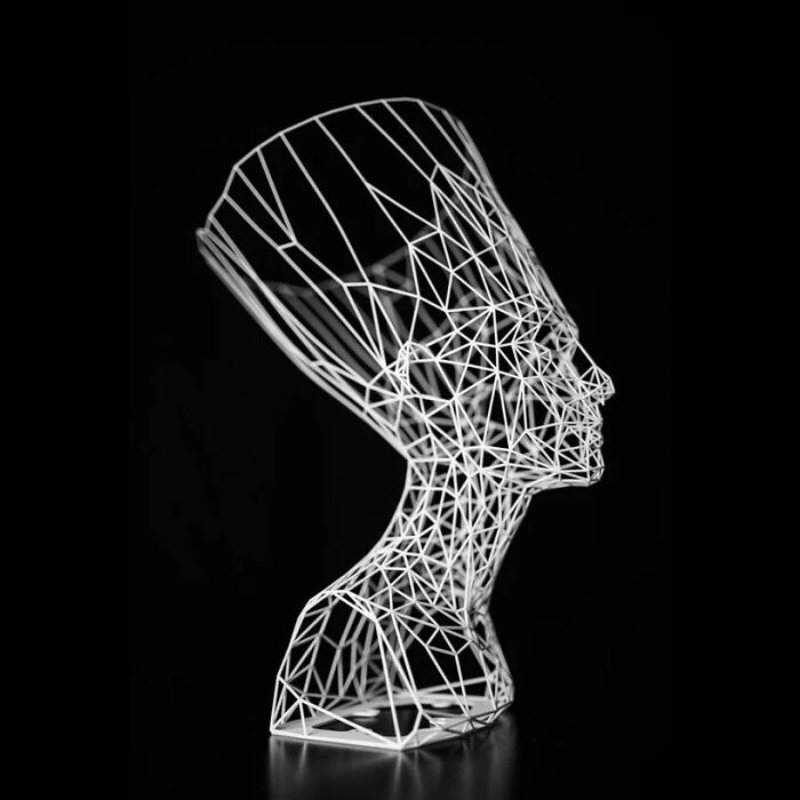 To create this bust, he developed a 3D model of the original portrait of the Egyptian queen. He then invited 60,000 bees to build their honeycomb around this skeleton (read: model of Queen Nefertiti)
The framework was specifically designed in a way to provide structural integrity and streamline the bees' honeycomb design.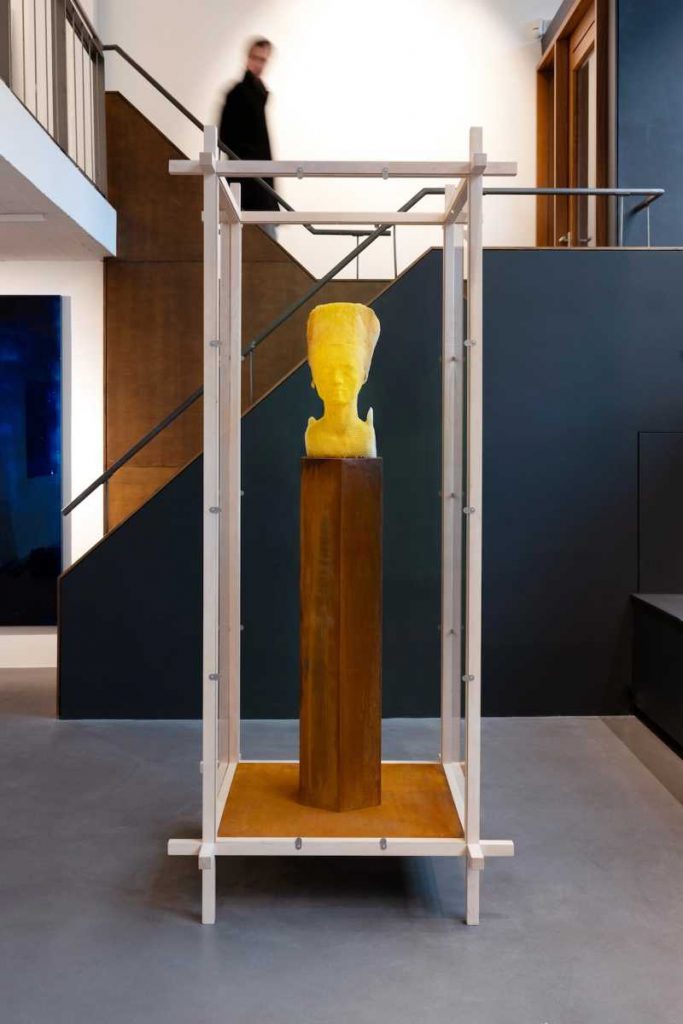 "I have to guide the building growth as you would with a bonsai, slowly string(ing) the workflow into places where you deem ideal," he says.
"The final result is always a surprise as it is not something you can completely predict like would with traditional craft techniques. It happens that I have to look at the finished piece for a couple of days in order to appreciate it fully."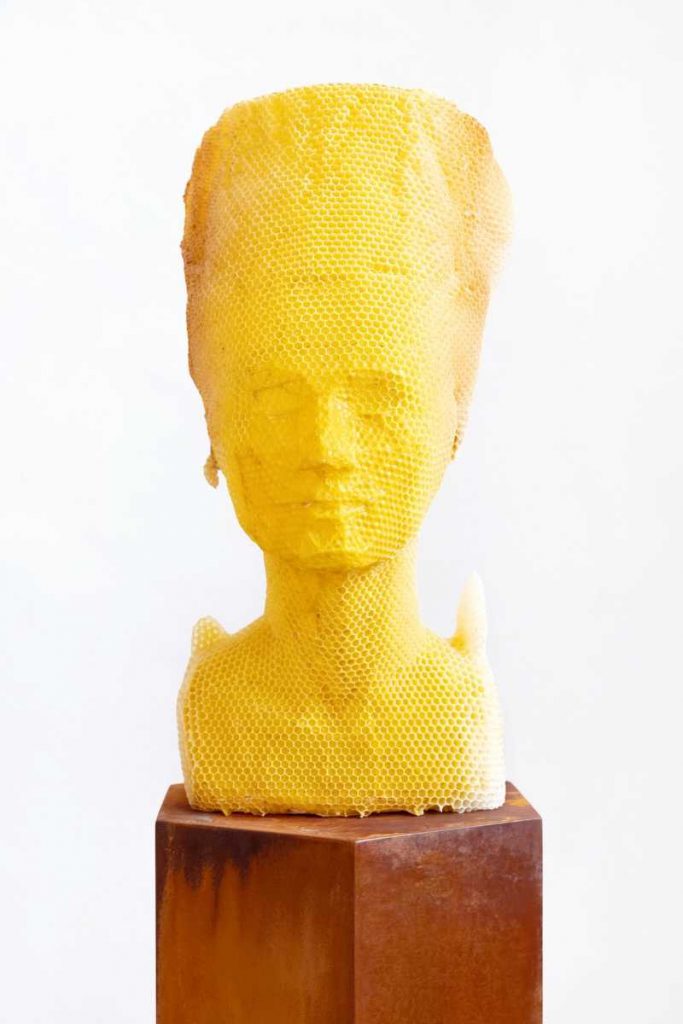 When the bust was a work in progress, Libertiny allowed people to see its development. There was a live installation wherein the visitors could observe the process of bees building this ethereal artwork in real-time. It was shown at Kunsthalle Rotterdam in 2019.
The bust was finished completely in 2020 and is now part of libertíny's solo show 'Melancholia' at Rademakers Gallery in Amsterdam.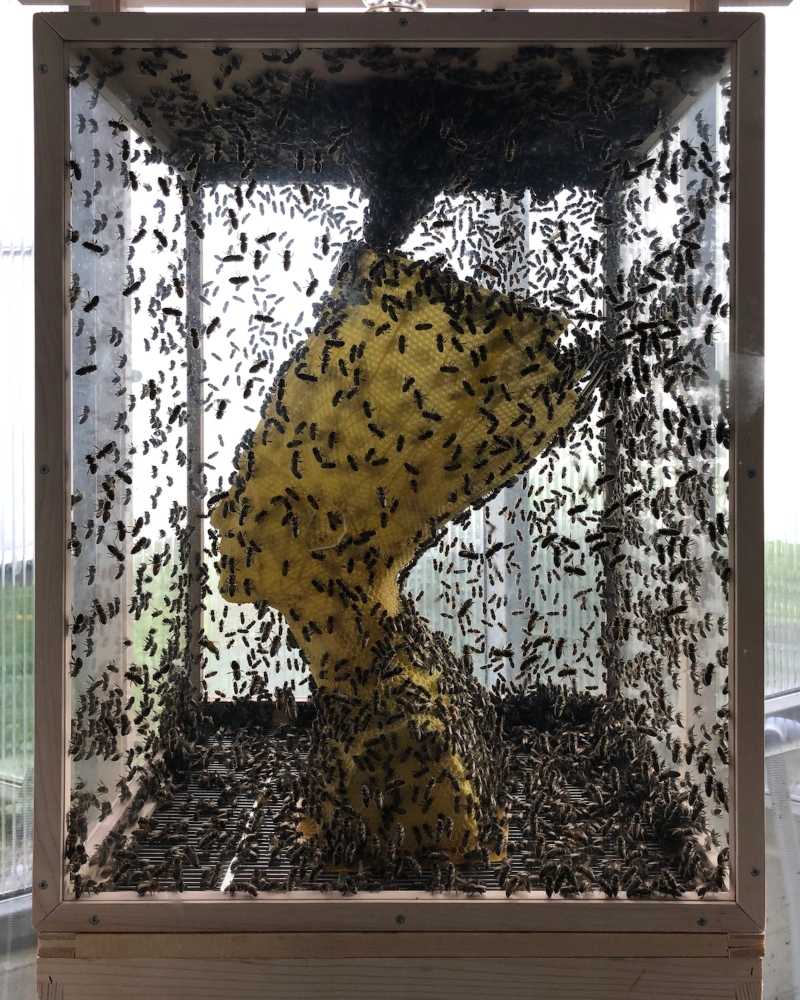 According to him, "It is a testament to the strength and timelessness of 'mother nature' as well as its ancient character as a powerful female reigning against the odds.
The artist notes that beeswax as a material is inherently contradictory because of its simultaneous ephemerality and durability. It has the potential to remain intact for thousands of years if maintained properly—a duality he's been exploring since he began the Made by Bees series in 2005.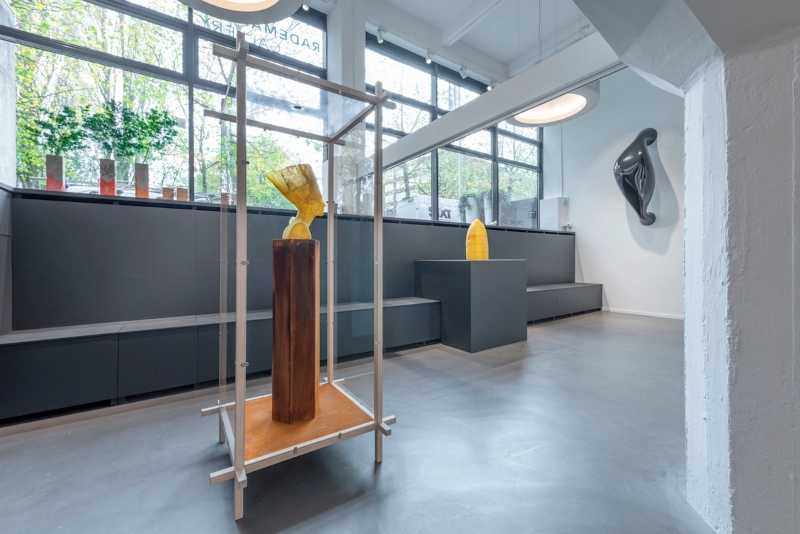 "A beeswax candle is for me the best example of pure design. Absolutely nothing is styled about it. Everything about is a science of keeping the flame burning," he says, explaining that the candle served as a catalyst for the ongoing series.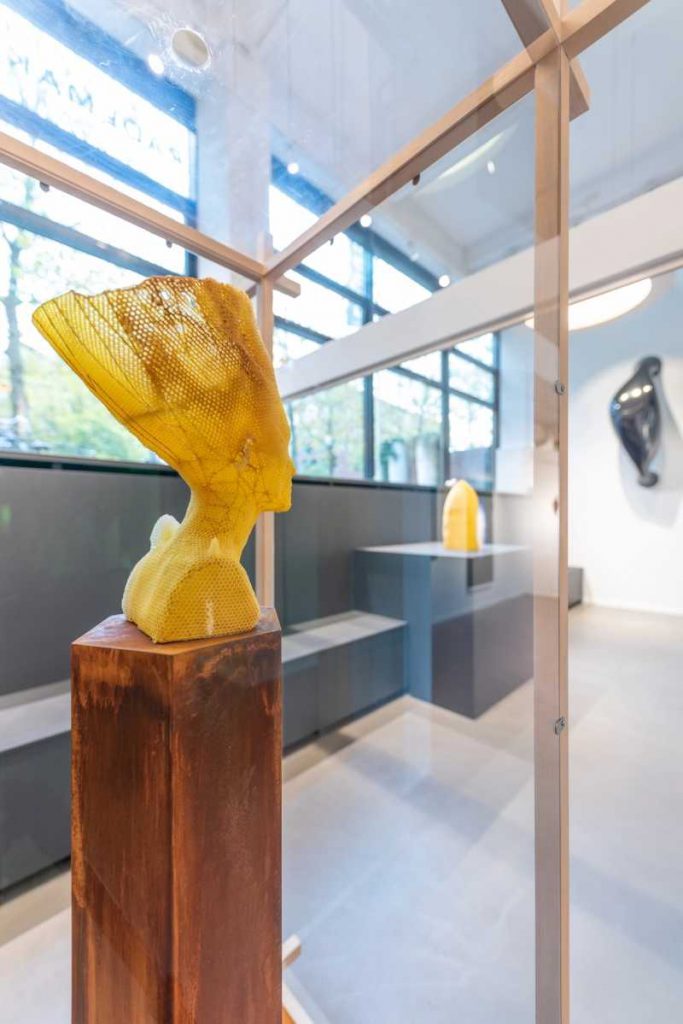 "Natural beeswax is one of the most durable natural materials," Libertíny continues. "This sculpture will last thousands of years easily if kept in a suitable environment. It is this duality or contradiction between fragile and enduring that I am thrilled about. It is like with people, sometimes sensitive hearts are the toughest of them all. I think that is a quite powerful message, especially when presented as one of the most iconic women in human history."
If you're in Amsterdam, "Eternity" is currently on view as part of Libertíny's solo show at Rademakers Gallery through January 30. Otherwise, you can follow the artist's sculptures that explore contradiction and ephemerality on Instagram.
Tomáš Libertíny: Website | Facebook | Instagram
Image Credits: "Eternity," natural beeswax, wood, glass, Cor-ten steel, 2019-20. Rademakers Gallery. (Photo: Studio Libertiny)
Also read: Taiwanese Man Sets A Guinness World Record For Most Soap Bubbles Blown In A Large Soap Bubble