Guess what? The Singles' Day Sale or the 11.11 sale on AliExpress is here! Prices are swooshing down once again, so get ready with your annual shopping list! This singles day we are taking pet lovers super seriously! For all the single people who consider their furry (or purry) as one true love, this list is for you!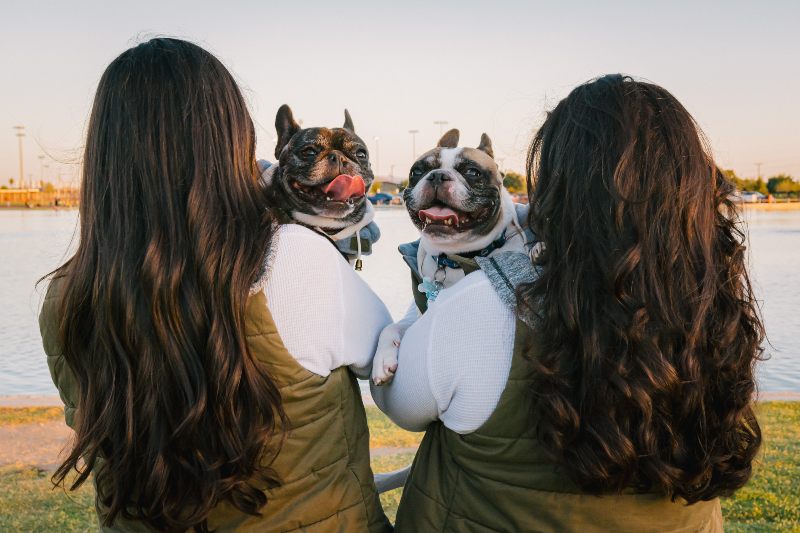 We have curated some of the best deals on single's day sale on AliExpress keeping in mind your adorable pooches and meows! We promise, your pets are gonna love them!

Don't forget to redeem your $2 new user coupon!
aliexpress.com
2. A portable paw washer is a complete game-changer. Keeps muddy paw prints out of your home and off your floors, carpet, furniture, and car, without creating any fuss!
aliexpress.com
Simply put your dog's paws in the cup and let the paw washer do its work.
Ali Express Shopper Says
"Exactly as described, it's a big cup, my dogs are medium but I think it fits a large one too. Thank you, I like it very much! Came very quick."
3. A unisex

retro-punk bulldog ring

for someone who cannot stop thinking about their little pooch.
aliexpress.com
Available in tones of black gun, antique copper, antique gold, and antique silver, with resizable ring size.
AliExpress Shopper Says
"The quality is excellent! Madly pretty purchase. The rings are very beautiful and packed in a box. The seller was always in touch and very quickly sent the order. Delivery was also fast, in 2 weeks came to Moscow. Thank you very much, very glad!"
4. These totally instagrammable

sphinx cat sweaters

to keep your cutie-patooties warm and cozy!
aliexpress.com
AliExpress Shopper Says
"Very good jacket. It looks cool, it's normal. It stretches well and does not create discomfort when wearing (according to my observations)."
5. A

detangler brush

will put your daily brooming (and grooming) woes to an end. The brush gently grooms your pet's coat, without pulling or tugging.
aliexpress.com
It has an environmentally friendly material handle and works on cats and dogs of all sizes.
6. No more tears! A

grooming sprayer and massager

that you can easily attach to a shower or hose, to give your dog a mini spa experience.
aliexpress.com
7. A perfect

cat-mom themed tee

is never too clichéd to make an "I live for cats" statement!
aliexpress.com
(Available in multiple prints)
8. This

dog-friendly car seat

turns into a hammock, to make sure your pet never misses a single road trip with you!
aliexpress.com
AliExpress Shopper Says
"Delivery is super fast, up to St. Petersburg in 8 days, brought straight home. The bag is cool, made of dense waterproof material. Everything is sewn very neatly! Thank you for the quality of the goods!!!"
aliexpress.com
Perfect for dogs, cats, rabbits and other hairy pets.
aliexpress.com
It's waterproof and comes with an extended collar to keep the pet's neck and head warm very well. Available Colours: Green+Light Blue, Red+Blue
11. A mini USB aquarium for a friend who is literally working from home all alone!
aliexpress.com
Available in Red, Black and White
12. This 4 style pet cat/dog feeder comes with an automatic drinking water fountain and a capacity that feeds your pet for days, without needing a refill.
aliexpress.com
AliExpress Shopper Says
"Very cool. The cat appreciated it. Considering that I work for days-for me an indispensable thing. Recommend. Seller-respect-from order to delivery-10 days. I ordered 2 pink and green as a gift."
13. A pet training puzzle box will turn eating and treats into a fun challenge!
aliexpress.com
AliExpress Shopper Says
"It's great! And quality 10/10! My dog loves it from the first moment. My dog is strong so he easily moves all toy around, but if you put it on no slipping floor it's gonna be perfect."
14. A vintage style customizable

dog wall art decor clock

that'll remind you of your pet puppy all day long.
aliexpress.com
15. These

LED light wall hooks

, that make a lovely gift for a friend who lives for their pet.
aliexpress.com
You also get a remote controller to switch on or off lights, pause or play, dim or change speed of lights and also to create rainbow of colors.
16. This super cute and cozy cave bed to make your cat actually live like the queen she really is.
aliexpress.com
AliExpress Shopper Says
"Beautiful! Better than I expected, excellent quality and a great price, I recommend a good product, I'll keep buying at this store. Delighted♡♡♡♡♡!"
17. A

portable pet dog water bottle

that is part bottle, and part snack feeder. This is definitely becoming your new favorite for long walks and hikes.
aliexpress.com
18. A

portable pet carrier bag

, giving you all the more reasons to take your doggo to work. The bag is all over the internet for all the right reasons- it's breathable, foldable, and super comfy!
aliexpress.com
AliExpress Shopper Says
"Packed well, looks beautiful, sewn qualitatively. Our cat weighs 4500G, fit successfully. They still did not stand anywhere, then I'll add a review. On the back on the first sensations is convenient. How convenient a cat is unknown. We will order the same for mom."
19. These super cute animal keychains to proclaim your love for all things animals!
aliexpress.com
20. A

pet food ball

that is a lifesaver for those who are always late from work! The ball challenges your pet to play and dispenses treats every time they win!
aliexpress.com
AliExpress Shopper Says
"My dog is obsessed!! he eats his kibble through this.. "
What's on your shopping list for this year's Singles' Day Sale?
We hope you love the products we recommend! All products featured on Munchable are independently selected by our editors. If you buy something through our retail links, we may earn a commission on the sale. Customer reviews may be edited for clarity.