We all love having some me-time. And why not? We all deserve a little alone time after a tiring day, or doing our fav activities on those weekends. Here are 20 products you should definitely get your hands on if you love having me-time.
Amazon
Start your day with jotting down your to-dos or explore your thoughts and feelings surrounding the events of your life in this self-care: day and night reflection journal.
Customer Review:
"The cover is beautiful. The pages are well designed. I read over the reviews prior to purchasing. I agree that the pages are repetitive, HOWEVER!, this is a great book for self-care. I would recommend this for empty nesters; for anyone overwhelmed in life who may have so much going on that you aren't really taking the time to do for yourself or maybe just lost in the sea of all that you are doing and you want to reconnect with yourself. If you are trying to find a new purpose or direction, the simplicity of this book will be a great start for that."
Amazon
Now you can make your own beer with this home brewing kit. This brewing kit comes with a 1-gallon carboy, funnel, racking cane, rubber stopper, transfer tubing and thumb clamp, airlock, thermometer, a guide to crafting brewing, sanitizer, and Oktoberfest ale recipe kit. In short, it comes with everything that you need to become a master in brewing. This kit is designed for both first-time brewer and hobbyist.
Customer Review:
"I ordered this for my boyfriend after we picked 45lbs of apples. This is the exact same kit as on Williams Sonoma and for a FRACTION of the cost (especially when you factor in shipping!). This kit came with everything you needed (excluding a juicer for apples, but you can also buy cider pre-made). It was much easier than sourcing all of the various tools that he required. It does take 10 days to ferment, so we haven't tried it yet for taste but based on ease (and repeatability of use…3 yeast packets), I'm sure it will be great for a Novice brewer."
Amazon
Is sipping wine while taking a good hot bath is your favorite me-time activity? Then this SYIDINZN Wine Glass and Beer Cup Holder is perfect for you. You can easily install this on your own and can stick it to your bathtub, kitchen wall, or anywhere you like.
Customer Review:
"Got these for someone as a gift, and they love them! Perfect for that beer and a bath, it was a great find."
Amazon
Are you a plant parent? Or just started gardening? Well, this Scuddles garden tools set is exactly what you need. It comes with a gardening shovel, mini rake, trowel, cultivator, hand weeder, transplanting spade, heavy-duty gloves, and a premium garden tote bag.
Customer Review:
"Love this set! It can be used by an inexperienced gardener and experienced one. The pieces are sturdy and the wooden handles make it look even better. The spritzing bottle comes wrapped and with a small wire bowl, making it seem like a little gift. It also has extra room for more tools, a drink, seeds, etc. The only issue with this set is that the hose inside of the spritz bottle bends, it is a little too long for the inside of the bottle."
Amazon
Had a tiresome day? And your foot had to suffer the most? Now give your foot some relaxation with the Nekteck Shiatsu foot massager machine.
Customer Review:
"This massager works similar to the way the high-priced massage chairs. It has airbags that quickly inflate and deflate. This simulates the feeling of a massage. It also has a heat function. You insert your feet into the two holes and turn it on and relax."
Amazon
Now get the perfect nails at home. This UV gel nail lamp is easy to use and can make your nail polish stay a little longer. This nail dryer is applicable to curing almost all nail gels! Plus its white light does not harm the eyes and also can prevent the browning of your skin. Ain't that cool?
Customer Review:
"I bought this UV lamp because the nail salons were closed because of the shutdown. This UV lamp seems to have all the features of one that you would use in the nail salon at a good price. The gel nail polish cured very well with this lamp, and I had my gel nails back while waiting for the nail salon to reopen. It was a good quality purchase!"
Amazon
Who said coloring is only for kids? Did you know that coloring is one of the best stress relievers? This mandala coloring book set comes with two books with 35 stress relief mandala illustrations each, that will help you release your stress. And apart from a stress reliever, coloring is a fun activity too. So why not add this to your cart?
Customer Review:
"Perfect size for the intended purpose! Could not be any happier with the books and markers."
Amazon
Using an eye mask while sleeping can promote a healthy sleep pattern and can balance hormones. Also, the use of eye masks can result in more REM time, shorter REM latency, and elevated levels of melatonin. And moreover, YANSER sleep mask helps the skin maintain its moisture and reduces the appearance of fine lines around the eyes. Also, it blocks the brightest of light, helping you have a good night's sleep or a daytime nap. Just add this to your cart, cause your pretty eyes deserve it!
Customer Review:
"I was never a sleeping mask person until I got insomnia. I have tried many sleeping masks but usually, when I wake up they weren't on my face anymore, or it wouldn't block out the light. This sleeping mask is a whole other story. It is the best sleeping mask I have ever tried in my life. It is sooooo silky soft and the right amount of tightness. I love it. I am probably gonna buy like 4 more for travel and friends hehe. So happy I bought it."
Amazon
Need a little back or neck massage after/while working continuously for long hours on your desk? Well, here is a perfect product for you–– A neck and back massager pillow. Also, you can massage your legs and foot and can carry this massager to your office.
Customer Review:
"I ordered this for my niece. She is a stay-at-home mother of 2 toddlers and she pretty much does it all on her own. She doesn't get a lot of TLC and is prone to migraines and tension in the upper back and neck. She texts me these pix and can't stop raving about this massager. So, I bought myself one. She wasn't not exaggerating, it's amazing. My husband tried it and now wants one of his own. So, guess what??? His birthday is in a week and I just purchased another one for him! Need I say more?!!!"
Amazon
There is nothing like coming home to a bath after a long day. But, sadly, the bathtub often forces us in unnatural and rigid positions. Not only does this make bath time unpleasant, but can also cause us to have head, neck, shoulder, and back issues. But worry not. Susisal bathtub pillow is the very solution to this problem.
Customer Review:
"I got this as a gift for my husband (and myself!) and I finally got a chance to use it! I thought the suctions were not going to hold- wrong! The suctions are great- they actually stuck to the bath and stayed in place even when wet. The pillow itself was so comfortable and provided just the right amount of support. Afterward, I hung it off the side of the tub to dry and it dried pretty quickly. I am going to put a 3m hook so I can hang it because the pillow has a convenient hook in order to hang it to dry. All in all, I would recommend to anyone looking for a bath pillow or looking to give one as a gift."
Amazon
Reignite the sparkle in your eyes with this potent eye sleeping mask. This eye mask can treat milia, brighten, firm, hydrate, and de-puff your eyes. You should definitely treat your eye with this mask.
Customer Review:
"One word amazing. I have super sensitive eyes. I have tried over 20 eye creams from La Mer to Grocery store products. None have compared to this. It actually has a cooling effect! Love love it!!!"
Amazon
Why not add fragrance to your me-time activity? Be it reading a book or taking a bath. Use this scented candle to relax, feel calm, and energetic. Also, the packaging of this Luxury scented soy candle is perfect for gifting. You can gift this to your colleague, sister, or best friend. They will love having their 'Me-Time' with this candle.
Customer Review:
"Got this as a gift for a friend who just experienced a breakup. She has sent me a text twice saying how much she loves it!"
Amazon
If your me-time activity involves skin-care or body-care, then try this lip mask. We bet you'll love this. Hurry up and add this lip mask to your skin-care products.
Customer Review:
"I actually really like this product! I'm a firm Burt's Bees chapstick girl. So when I tried this the first night I was skeptical. I woke up with normal lips but as the day went on, I noticed the difference and I must say I liked the results. I used it again in the afternoon and then as a mask before bed. I'm hooked! My lips aren't peeling like they usually do and I am chewing on my lips less. Overall it's a great product and a little goes a long way. I do suggest keeping the inner lid to keep the spoon separate from the lip ointment."
Amazon
These cute bookmarks are designed with Bible verses that are sure to make reading all the more encouraging. You can use this for your books, journals, magazines, and notebooks. Also, the pretty colors will add to the aesthetics of your bookshelf or desk.
Customer Review:
"These bookmarks are just what I wanted, and such good quality, not to mention they were delivered in less than 28 hours from ordering. Good service and appreciated."
Amazon
If you just love pampering your skin, then we have something for you. Add this facial rolling to your daily routine and see the magic it does. It will tighten and tone your skin, promote blood circulation, and skin elasticity.
Customer Review:
"Stop right there. Do not search further for a jade roller because this one is the best. I kid you not. I had a cheap roller I bought before this but it fell apart really quickly. This one is very sturdy. It arrived very fast and very well presented. I noticed a difference from the first use, I kid you not. I used my hyaluronic acid serum and then my snail serum it made the product absorb so well and I had the awake look and glow after I rolled in all the directions in 10 minutes. I am really impressed."
Amazon
Can't stop loving and pampering your skin? And why should you? Your skin deserves all the love. Give your face a special treatment with this Organic Avocado Vegan Dead Sea Mud Nourishing Mask. We bet this product will make skin-care your most fav me-time activity.
Customer Review:
"Such a great mask for sensitive skin. Right now my skin is more on the sensitive side and masks can really be a hit or miss but this one is definitely a hit. It's lightweight and doesn't have a strong fragrance which is a definite plus. My skin looks and feels so soft and moisturized after washing it off. Loving it so far!"
Amazon
What can be better than starting your day with gratitude? This self-exploration journal is designed to make you feel thankful for what you have. Grab a copy for yourself and for your friend too.
Customer Review:
"This is just what I was looking for. Cute design, motivational and inspirational quotes without being religion or bible-focused, short and sweet places to write. I could have used a regular notebook or journal but I did not want one like that. I want to jot stuff down without writing a lot. For people complaining about the repetitiveness: get some creativity flowing! Use stickers to customize the pages to your liking! There's a lot of potential here and the price can't be beaten."
Amazon
Here is something for both cat and coffee/tea lovers. Now enjoy your me-time sipping coffee/tea in this cute Japanese cat ceramics mug.
Customer Review:
"This mug makes me so happy! It's much larger than an average mug and the cover can be so helpful!"
Amazon
Soothe your sore muscle and tired feet with Dr. Teals foaming bath. If you wanna spend your me-time treating your body to a spa, then you should definitely get your hands on this foaming bath.
Customer Review:
"Just wow. I wanted to take my first bubble bath. Glad I went with Mr. Teals. The bubbles were long-lasting and so many bubbles. The smell was great. My body smelt amazing and super smooth. Can't wait for another bath. You won't be disappointed. Promise."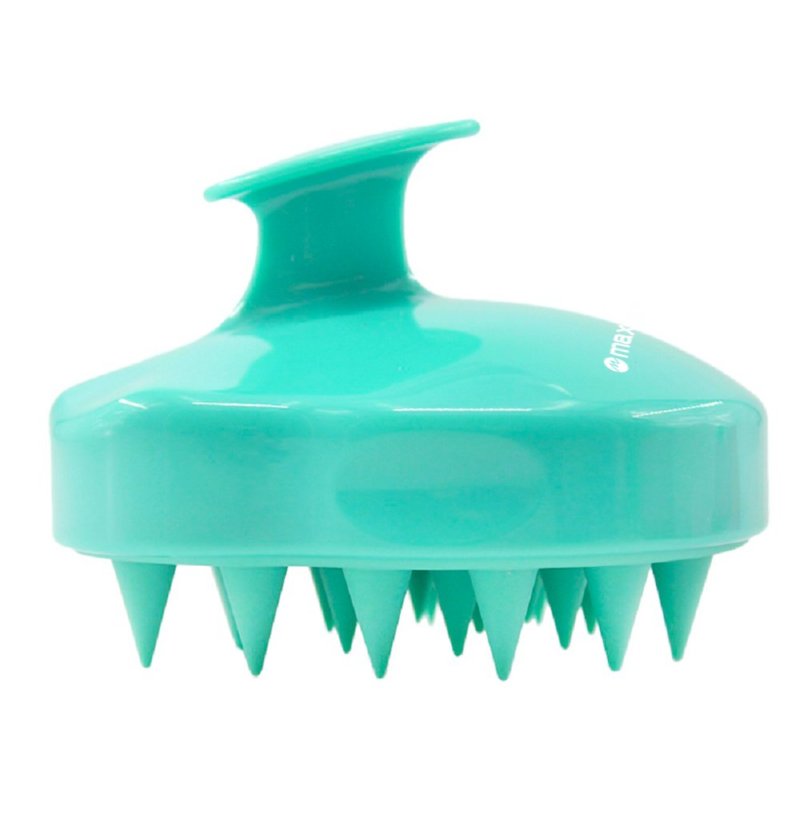 Amazon
Relax your scalp muscle and reduce stress with this hair scalp brush. The soft thick silicone bristles stimulate the blood flow from the scalp to the oil glands, and also deep cleanse & exfoliate the scalp.
Customer Review:
"I started doing the Curly Girl method and I wash a lot but my arms were getting tired from all the scalp massaging. I saw this on another video so I decided to get it and it's wonderful!!! My arms are way less tired in the shower and my hair and scalp feel great and very well cleansed. It's super gentle and soft. I can't believe I haven't had one of those til now!"
Hurry up, add these to your cart and enjoy your me-time!
Related Articles:
20 Things You Gotta Get Your Hands On If You Love Reading Books
20 Skincare Products For All Skin Types You Gotta Get Your Hands On!
20 Decor Items To Make A Cozy Pinterest-y Corner For Yourself In A Budget
We hope you love the products we recommend! All products featured on Munchable are independently selected by our editors. If you buy something through our retail links, we may earn a commission on the sale. Oh, and FYI — prices are accurate and items in stock as of the time of publication.