Yes, you read it right! Morgan and Mason McGrew have raised the bar for fan-made film remakes with 'Toy Story IRL.' They took their love for Pixar's movies to new heights. The two brothers from Iowa saw 'Toy Story 3' when they were 16 and 13 years old.
They loved the movie so much that they decided to recreate the entire movie using stop-motion. And that too, with real toys!
But this didn't happen overnight. Just like the other children, they had started by buying 'Toy Story' merchandise. They started a few years later and the equipments they ever needed to create their film, "Toy Story 3 In Real Life," were an iPhone, a video editing software, and of course, the characters from the movie – Woody, Buzz, and the rest of the gang.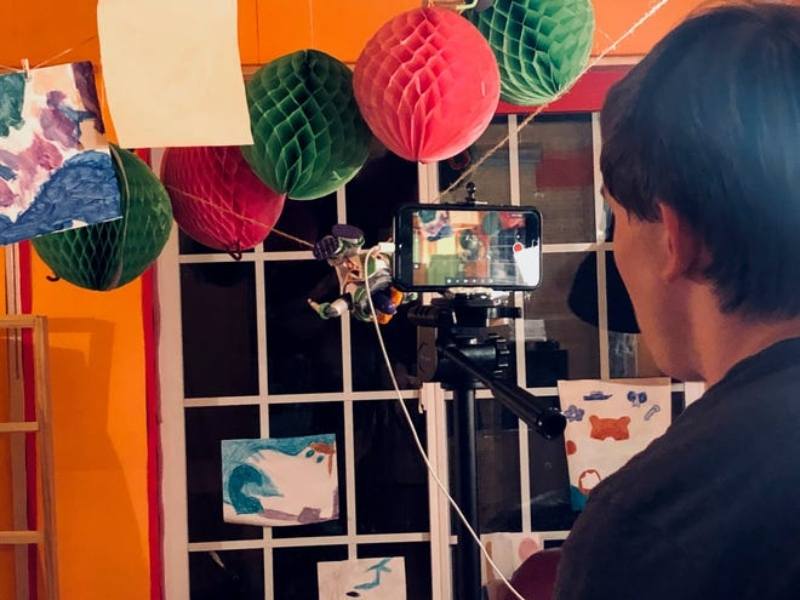 In an interview with Business Insider, Morgan said, "We got those [toys] back in the day and kind of experimented with them in terms of video making, and I think just more and more, it kind of led up to a point where we started doing scenes and then it built into the final product."
In 2011, the siblings had just started experimenting with puppetry and stop-motion. They recently published a YouTube video that shows seven minutes of scrapped footage from their earlier work on the project.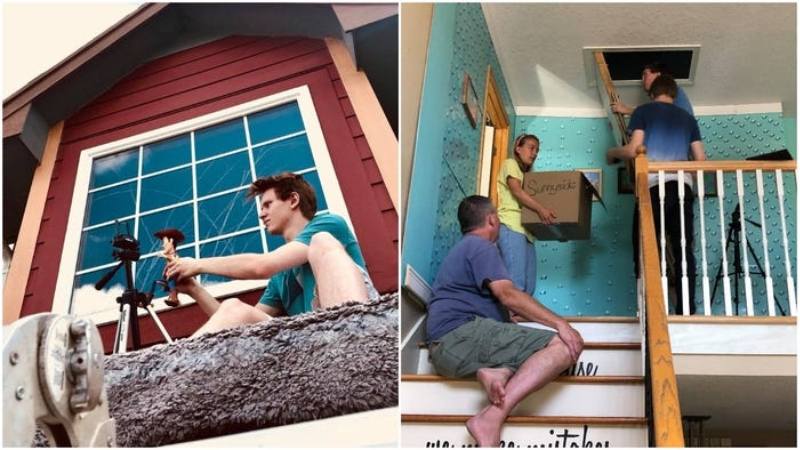 Youtube/Toy Story In Real Life
Mason told Buzzfeed that doing a one to a six-second clip could contain "more than 25 video elements."
On average, it can take anywhere between three or four hours to film a two-second shot. He said, "Sometimes it could take longer, I think the longest was nine hours for me. I think that's the longest I spent in one session without doing anything else … like maybe for a two or three-minute chunk you would take a month and a half to edit it."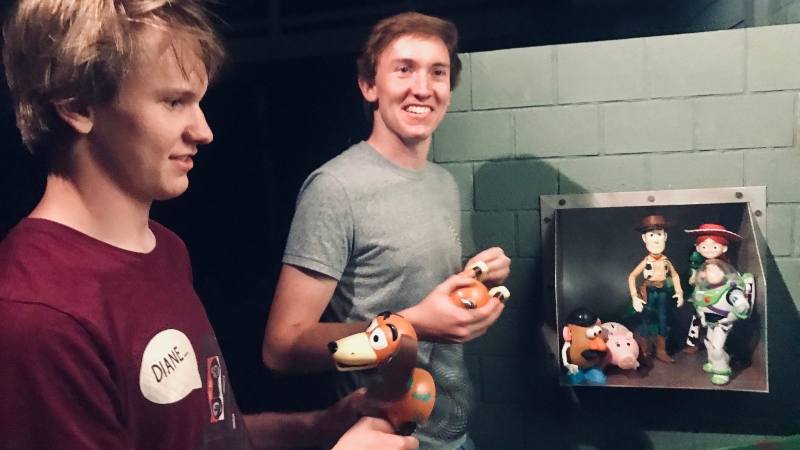 Youtube/Toy Story In Real Life
Just like the original movie, their film is one-and-a-half hours long. It just goes on to show the level of dedication, discipline, and perfection they both have pulled off! And not to mention, their tremendous skill and talent!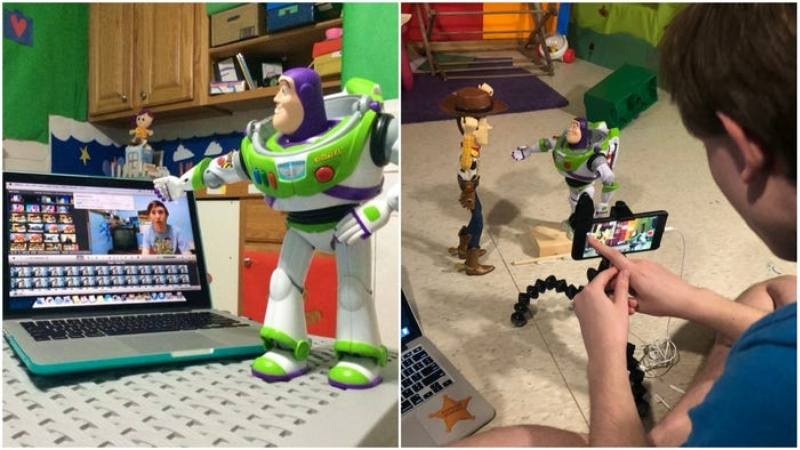 Youtube/Toy Story In Real Life
He added, "Overall, the hardest thing about this film was staying disciplined. It was very important to us that we finish what we began as kids."
When they finally finished making and editing their movie after 8 years, they sought the approval of Disney to post it to social media. Thankfully, they got the OK and now, the movie is now available on YouTube.
Btw, they have documented their 8-year project on Facebook and you see all the behind-the-scenes of the film.
If you liked this article then check out 16 Stunning Pictures That Show The Miracles Of Photoshop